ARE YOU READY
TO GRAB LIFE BY THE BALLS
AND FINALLY CREATE THE LIFE
YOU DESIRE AND DESERVE??
---
---
ARE YOU FREAKIN' TIRED OF:
being miserable all the time
all the toxic people in your life
struggling financially/personally/emotionally/spiritually
being treated like a doormat
being disrespected
nothing ever changing in your life, and
just being sad, lonely, frustrated and full of hate, anger and hurt
If you nodded your head at least once while you read that, then stick around. This 21 day challenge is JUST what you need!
I've packaged up 21 days of powerful, kickass and epic challenges that will totally transform your life. So much so that it will blow your mind! 
---
---
"Yes Iva!
I am
SO ready
to change
my life!!"
You:
Want to be happier
Want to leave the past behind
Want to heal from all your demons
Want to find your personal power and be more confident
Want to live the life you desire and deserve!!!
---
THIS 21 DAY CHALLENGE IS FOR YOU!!
---
21 days of you and me together. 
Every day a new challenge that will push you out of your comfort zone, make you face your fears, grab life by the balls and SO MUCH MORE!!
21 days of me pushing you to take control of your life, believe in yourself, have faith and convince you that you can do the hard things. Like…
MAKE DRASTIC CHANGES IN YOUR LIFE SO YOU CAN BE HAPPY!!
21 days of doing whatever it takes so that you can live the life you deserve. 
Are you really truly ready??
Don't buy this course if:
you aren't 100% committed to changing your life
you don't take orders (follow instruction) well
you don't want to hang out with me for 21 days straight (I can be a bit much sometimes!)
you think making changes is too much work and 
you aren't prepared to do the work
you are fine being miserable, unhappy, lonely, sad, frustrated…need I go on?
DO buy this course if:
YOU ARE READY TO CHANGE YOUR LIFE!
---
---
WAIT! WHO THE HECK AM I ANYWAY??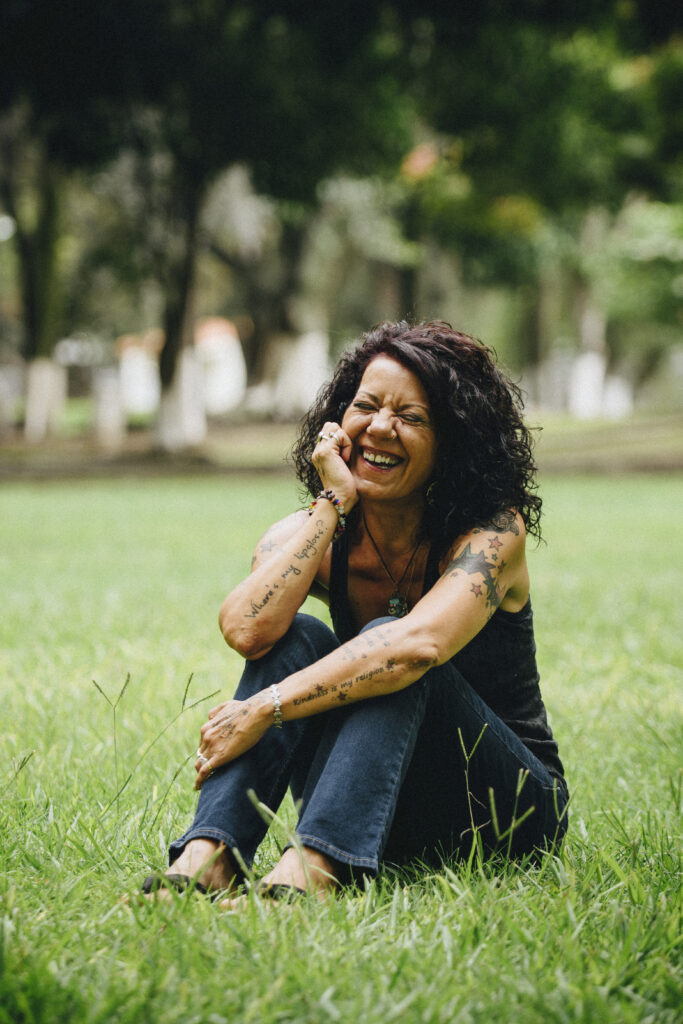 This is me, Iva.
I'm originally from Northern Ontario Canada (Sudbury to be exact) and in 2015 I gave it all up, packed two suitcases and bought a one way ticket to Guatemala, a place I now call home.  
I hit a point in my healing journey where I knew I needed and wanted more out of life so I traded in my 25+ year hairstyling career, learned how to become a freelance writer (something I knew absolutely nothing about!) and the rest is history. 
If you want to learn more about my crazy and amazing life transformation, check out my YouTube channel. I share a lot of my trials and how I overcame them, in hopes that I inspire you to overcome yours as well, or at the very least, know that you aren't alone and you can overcome whatever you are facing. 
I also share a lot of fun how to's, some beauty vids and travel vids and much more!
My main mission and goal in life right now is to help as many people as I possibly can, change their lives and live a life of ridiculous joy. 
My other mission in life is to help feed hungry families and stray dogs here in Guatemala.
---
No but, seriously. Who the heck am I to boss you around and tell you how to change your life in 21 days?
Well now that you know my name, here's a bit more about me.
In 2013 my entire world came crashing down on me and I hit rock bottom. REALLY f*cking hard!! I was 51 years old at the time and had no clue what to do or how to fix my life. I had just closed a business, declared bankruptcy, left my abusive relationship and literally had nothing left to my name. 
I was broke and severely broken. Alone and terrified. 
After wallowing in self pity for far too long, I finally started working on myself to put back all the broken pieces, heal my inner demons and create a life of happiness, freedom, joy and inner peace. 
I had a lifetime of wounds to heal starting from my abusive childhood, all my toxic relationships, addictions, great loss, trauma and so much more.
I was a mess!!
My healing journey was long, messy, exhausting and beautiful. And I want to share it all with you now.
I want to share every single thing I did that took me from a life of misery to a life of happiness and abundance.
Because you deserve to be happy.
Because we all deserve to be happy.
We are NOT here for a life of misery, pain, anger, frustration, hurt, etc.
No no no!!!!
Happiness and joy, babe. That's why we're here and if you aren't living a joyful life then you're in the right place, right now!
But lemme tell ya, it's one thing to want a new life, a happier life. It's another thing to actually WORK on creating that life.
It's up to you to create the life of your dreams. YOU need to be ready to do that. Are you ready? I mean, are you REALLY READY??I
NEWSFLASH!
YOU DESERVE TO BE HAPPY!!
Listen, I'm gonna tell you something straight up. This 21 day challenge is NOT for the faint of heart. It's for people who are totally ready to get shit done and create the life of their dreams.
If that's not you, I don't want your money. For real. 
BUT before I go on I should probably tell you a wee bit about the challenge and what to expect. 
WHAT TO EXPECT 
You are with me, every day for 21 days (I have created daily motivational videos for you).
You will listen and watch my daily videos faithfully and with great enthusiasm (maybe). It doesn't matter how hard the challenge is that day, you will shout "HELL YES IVA I GOT THIS!!" (also, maybe).
There is a printable workbook you will use every day for 21 days (but feel free to use your own if you have a favourite journal). 
You will complete every single day's challenge, every single day!!! Period. 
I told you I was bossy!! Wait maybe I didn't?
There are no breaks and the work is tough but on a lighter note there are a few different challenges I think you will really love! Like, they're kinda fun!
Your life transformation doesn't end when the challenge is over. Oh no no no. You have to keep going and keep working on some of the challenges. 
You keep working those until the pain and anguish is gone. That's how long healing takes. 
HOW BAD DO YOU WANT TO CHANGE YOUR LIFE? SERIOUSLY!!
---
BUT IVA WAIT!! How will this course change my life? 

Oh, I'm so glad you asked.
If you do the challenges faithfully and give 100% effort and commitment, here are just a few things that may happen:
you'll have less stress in your life
people will stop treating you like a doormat
you'll certainly be happier!
you'll have tons more self confidence, self respect, self esteem, self worth and self love (YAY)
you'll be happier in all your relationships
you'll have no hate, anger or hurt in your heart (or in your life), only love!
you'll have way more courage to start doing super ballsy, adventurous and fun things
you will live a life you can be proud that you created yourself!
and so much more. 
Really the list of good things is endless. I've only listed a few super awesome things that will happen if you complete the challenge with 100% commitment. 
But the bottom line here is no matter how amaze balls this course is (and it really is) it's up to you to do the work. I've only provided the tools for you to use. 
So. I ask you again…
ARE YOU READY TO CHANGE YOUR LIFE??
These life changing courses easily sell for between $500-$1000. I'm not even joking and I probably could easily charge over $500 considering all the powerful tools that are in this course (the videos alone are priceless and super motivational!!) but I can't and won't ever charge that much for anything I create for you. 
Why? 
Because I know what it's like to be completely down and out and need help but never be able to afford it. That's super frustrating, especially when you really want to change your life but can't afford any of the tools out there to help you.
I never want anyone to have to go through that. 
I want to be able to help you. I want you to be able to afford help. I want you to start taking action to change your life and I want to be with you when you do. 
And I need you to know, I sincerely and truly want to be in your corner as you transform your life, one day at a time and then in a year from now we can share a virtual hug and a high five!
That's what I want for you. I know you want that too!
So…what are you waiting for? Remember nothing changes if nothing changes. Stop putting off your happiness for 'tomorrow'.
TODAY IS THE TOMORROW YOU TALKED ABOUT YESTERDAY
See you on the inside!