On January 6th, I hosted a Live 21 Day Challenge over on my Facebook page, Amazing Me Movement. 
The challenge was a huge success and much fun was had by all. There was also much work had by all too!! This wasn't a fitness challenge. Oh no. This is so much more than that. Read on to find out more!
So what's the 21 day challenge all about you wonder?
Life Changing Challenge
Two years ago I held a similar challenge on my Facebook page and it was just so amazing. Thousands of people tuned in daily for 21 days to learn new tools, take on challenges that pushed them out of their comfort zone, conquer their fears and break down blocks. It was totally life transforming!!
This year I decided to host another 21 Day challenge but this time I created a workbook to go along with it. It's hard to commit to something for 21 days and many people simply couldn't keep up for whatever reason (on the daily Live challenges) so I created a workbook so that when you are good and ready, I mean good and ready, to commit 100% to changing your life, you can use the workbook!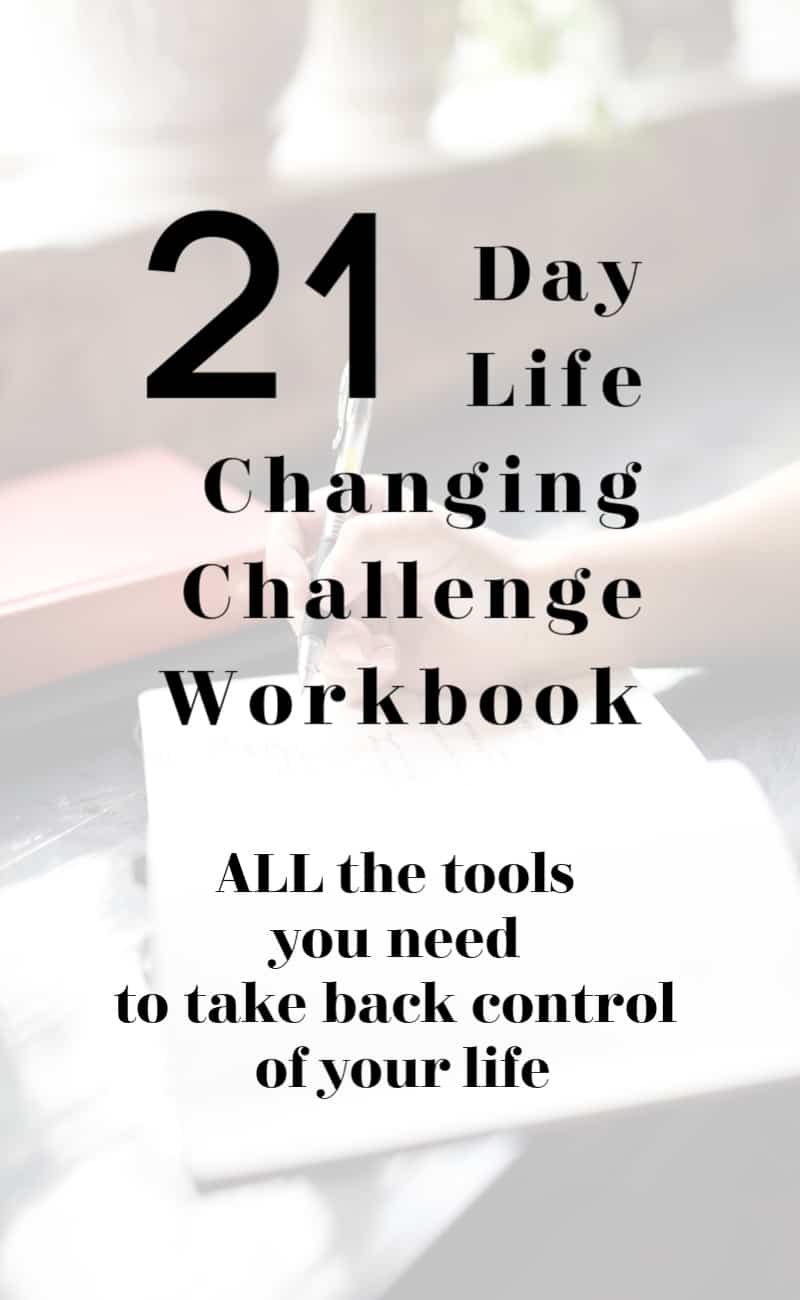 But what's the challenge really all about Iva?
Good question! Each and every single day for 21 days, I give you a new challenge that you must complete. I make you do things you are too afraid to do and normally wouldn't do unless someone told you to do them!!
I give you challenges that are going to make you pull up your big girl/boy panties and get shit done! But not only that, the whole goal of the challenge is to help you live the life you truly deserve!! A life of inner peace, joy, happiness. renewed self love, self confidence, self respect, self esteem and self worth.
When you are done all 21 days, you will feel like  a completely different person and you will have a passion for life like you've never had before. Trust me on that.
So are you ready for this?
Are you ready to kick some ass?
Are you ready to step into your own personal power and live the life YOU deserve?
Are you ready to finally leave the past behind and move forward in joy and inner peace?
I know you are otherwise you wouldn't be here right now! Amirite?
Grab your copy of the workbook now!

You can print it off as often as you need to. And the absolute best part of it all?
It's only $10!!! For real!! A workbook for $10 that's going to change your life? You bet!!
Click the button below and get started. Like now!! Your amazing life is waiting for you. Are you ready?
(Disclaimer: before you click the Add to Cart button please know there is some strong language in the workbook. Not much, but some. So if you are offended by this, perhaps this workbook might not be for you. Just need to let you know!)