Services

Angel Card Readings
I'm thrilled beyond words to offer this service to you and as of November 1st, 2016 my readings are now affordable for everyone.
A 45 minute reading is now ONLY $25
I know what it's like to want a service, help and or guidance and not be able to afford it, so I've dropped the price to $25!
It consists of a solid 45 minutes packed with inspiration, love and guidance.
I also do Live Global Online Readings on Mondays and Fridays at 9:00 am CST on my Facebook page Amazing Me Movement <click here for more. These readings are fun and inspirational. If you are looking for something more personal than a private reading is for you!
If you want to connect with your Angels or receive a reading online, please contact me to book a session.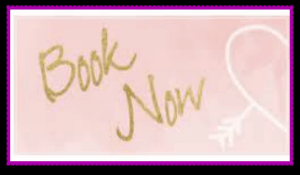 Need to Talk?
If you just need someone to talk to, someone who can listen with an open mind and an open heart, someone that can help lead you back on the path of love and faith then I'm just a phone or Skype call away. I understand how hard it is to talk to family and friends about stuff you are going through and often we need an unbiased voice to help us get past difficulties or give us that push that we need to move ahead.  These sessions are 1 hour long. Contact me for more info on price and to book a session.
Freelance Writer for Hire
I've been very fortunate in my life with the many different career experiences I have had.  Hairstylist, Fitness and Health Instructor, Youth Worker, Bank Representative and Feng Shui Consultant, just to name a few. (oh ya, I've done all those). Add my writing skills to that mix and you've got yourself one powerhouse writer.
If you need:
a newsletter
a blog
editing
a ghostwriter
then you've come to the right place, and found the right gal.
While my passion and forte lies in personal development, I am still able to produce top quality work on any subject or topic.
I can write about almost anything……..except computer geek stuff. No geek stuff ever. Really. Never.
I have written for many high authority sites such as Addicted2Success, Tiny Buddha and Change Your Thoughts, just to name a few. My work and writing speaks for itself.
If you need to drive traffic to your website with engaging articles, I got ya covered! If you are looking for a true professional that is fun and dedicated to her work, look no further. Oh, and deadlines? No problem. I respect them as much as I respect chocolate. (Mmmmm chocolate.)
Need more info? Of course you do! Fire me off an email and let's chat.
Feng Shui Consultation
I am available to do Feng Shui consultations through Skype and email. Feng Shui has been a huge part of my life for the last 10 years and I have helped many people reach success in their lives through Feng Shui. If you need to:
find a new job
find new love or enhance the love you already have
increase your abundance or money flow
get more recognition for the work you do
and so much more.
then let's talk. Feng Shui can help with all these and much much more!! Contact me today to discuss how Feng Shui can improve your life.
Testimonials