The Shear Truth
$1.99
Please note that we only accept payment with Paypal.
Ever notice how everyone loves their hairdresser? She has the perfect hair, her clothes rock, she's the trendiest, most happening' chick on the face of the earth, she loves you to pieces and treats you like a Queen!
But what is she really thinking? Does she really love you? Is it all just a show?
In my first eBook I write about the most irritating things in the industry and discuss why every client needs to know them. I give you a glimpse into the life that is not all glam and fame and hope every reader will understand hairdressers and have a new found appreciation for one of the most underrated jobs in the world.
Go ahead and click the Buy Now button and be prepared to learn a lesson or two and gain a new found love for your main girl!
Not convinced to click the *Add to cart* button just yet?
DID YOU KNOW……that half the proceeds from the sale of the book are going to help eliminate the poverty here in Guatemala (which is where I happen to be living at the moment)? Yup! Go ahead and click that button and help me feed some families down here.
Happy reading!!
The Newest Addition to eBooks!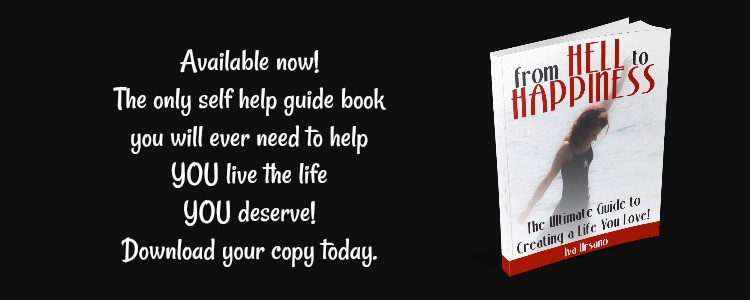 From Hell to Happiness! My new self help guide is now available to download. This eBook is jam packed with all the tools and tricks I used to get my life from hell to happiness. Click the image for more info and to download it now!