How is that even possible? More joy in your life by facing fear? Fear is supposed to be debilitating. It's supposed to be our nemesis. Stop us in our tracks and keep us from a life of happiness, joy and freedom. How on earth are we expected to succeed through fear? Well I got 10 surprising reasons facing fear will bring more joy to you!.
I know I know, lots of questions. None of this even makes sense right now. Fear is over rated. Honest it is. So many people get caught up in it. The word itself is scary. I think fear is the most powerful f word that everyone puts way too much negative emphasis on.
For what? For nothing really.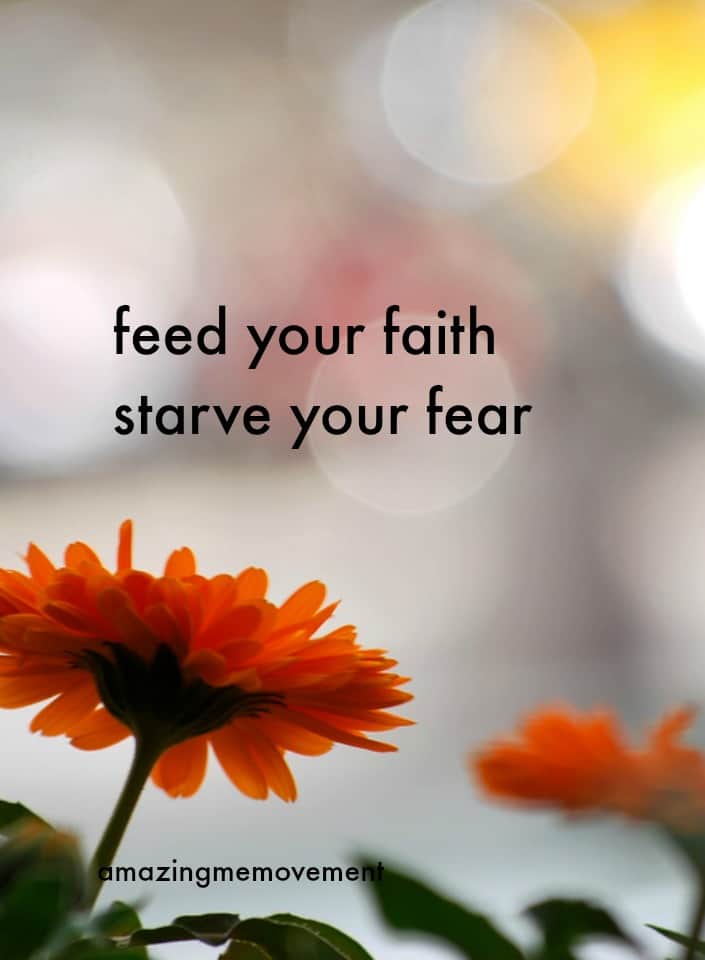 Fear is ugly. Where's the joy?
Fear is an ugly dark monster that lurks inside of us. I think it has only one eye, so it's a cyclops looking thing. It is black and slimy. It has two arms and two legs but only 3 fingers and 3 toes on each.
And, wait, get this, it doesn't have a belly button. Ugh!!!
Now, if you were that ugly you would be a bully too. So how can fear possibly help us to succeed? Before I begin, I'm not talking succeed solely in business ventures. I mean succeed in life in general. Success isn't about work and fame and power. It's about life.
1. You question your abilities.
Now this isn't necessarily a bad thing. You wonder if you can do this. You've never done this before, right? Is it possible? Am I capable of taking this on? Fear will always stop you and make you ask yourself a million questions. Successful people find answers.
2. Accept the challenge.
Fear, you're on. Fear doesn't think you are going to do anything. It thinks it's way smarter than you. It also thinks it has way more power than you. Trust me, it doesn't. It's only power is in the way it smells. Pee-ew!! Remember what it looks like? Successful people take on challenges with vigor.
3. Push the envelope.
Now that you've accepted the challenge, you are looking for envelopes to push. You are determined now to prove this bugger wrong. You now know that no matter what the challenge, how big the envelope, you are going to smash it. period. Successful push the limits.
4. More determination.
Can you remember the last time you felt this much determination? You suddenly have a new lease on life. A new purpose. A new vision for your future. You are hell bent and determined to prove to this little monster that you can do whatever you set your mind to. Successful people have determination.
5. Sense of humour.
Oh yes, you need a sense of humour to deal with this ugly little monster. He's gonna poke at you and mock you and you just need to flick him away and laugh right back at him. I mean you gotta laugh at him, he's so ugly he's almost cute. You have to laugh. Successful people know when to laugh and keep it light.
6. Make a plan.
You know you have a big challenge ahead, and you got fear poking at you telling you it's impossible. Get your pad and pen and start drafting up a plan. You already know you can do this, but how? Let's make a plan. Successful people try to figure things out.
7. The big picture.
You need to stop and look at the big picture. What is the result you are aiming for? What is your end goal? What do you stand to benefit from achieving this thing? You have to remember what your end goal is. Fear will have to take a back seat. Successful people know how big their why is and will not stop until they achieve it.
8. I did THAT?
Oh yes you did. When you push yourself, push the envelope, face fear and flick it away and then actually succeed in setting out what you wanted to do, you can look back with huge pride. Woot!! Look at you go!! You're unstoppable now.
9. You're my idol.
You're going to hear that a lot. People are going to start looking up to you. They are going to be in awe of you. And all that is going to make you feel damn good. And you are going to want to keep doing inspirational stuff. Trust me on this one.
10. Sweet victory is now yours.
You've got it. That one big bad scary goal you've been talking about and thinking about for so long is now yours. You can enjoy it now. You've fought, pushed, cried, struggled and did unimaginable things to get it. What a trip that was.
Look at all the good stuff you get from fear, or should I say, when you face fear and show it who is boss. Don't let fear get in the way of the ridiculously joyful life you are meant to live.
Warrior! Wanna go wrestle some alligators?
Peace and Love
Iva
(this post contains affiliate links so if you make a purchase I make a small commission)