I had them. Some. I'm sure I did. I found them about 4 years ago and I carried those suckers with me everywhere I went. You know, my boundaries. I had self love too. I think. I'm pretty sure at one point my boundary lines and self love were quite high……but
But they're missing. Where did they go?
Last time I checked they were……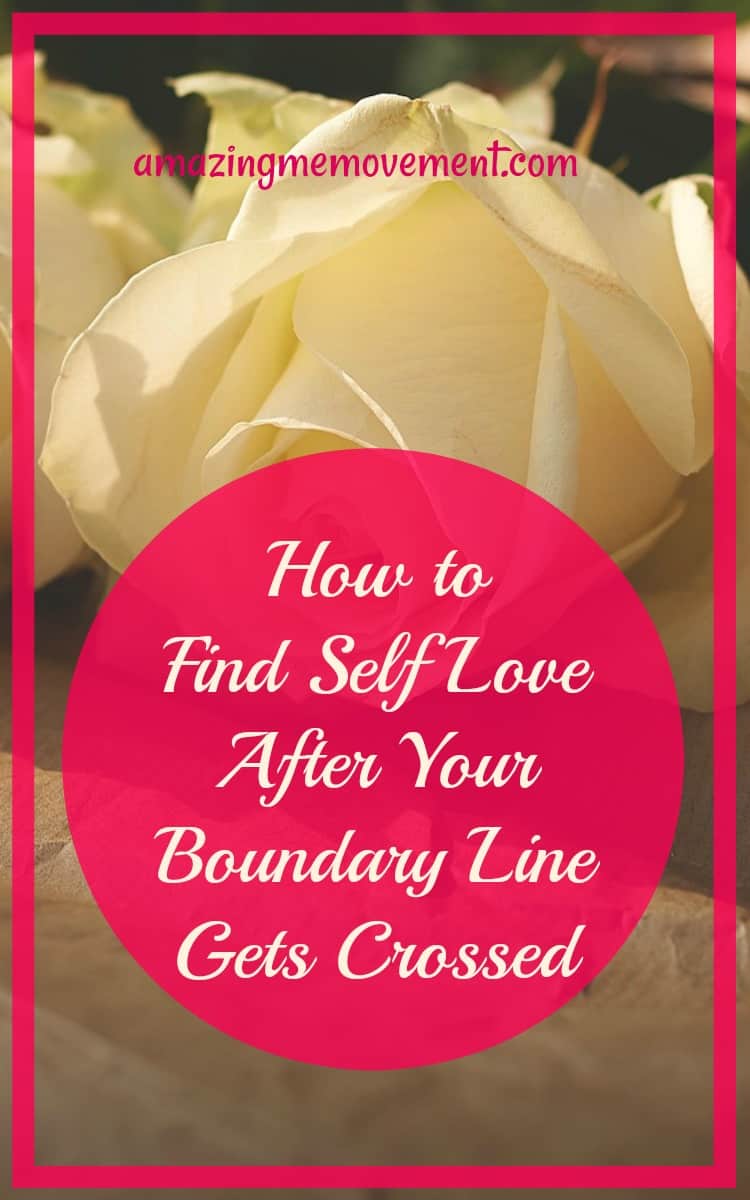 Flashback time!
Back to that time when I left my relationship and swore to NEVER go through any of that again. Ever! I deserve way better than that.
I wrote out boundaries. I wrote out all the things that made me worthy of a decent relationship and respect and all that other good stuff.
I wrote out things I won't put up with again and reminded myself how incredibly awesome I am and how strong I am.
How strong are you, girl?
Well you know, I'm not putting up with crap, I can stand on my own two feet, I don't need help from no man with anything, I have a strong personality, I'm a go-getter and an optimist.
Oh look at all those wonderful things I am. With all that, it's important to have a strong boundary line so no one can pass it, right? I practically preach the *boundary line* thing to anyone who will listen. "Draw that line nice and thick" I'd say.
I mean, that's how you remain strong and fiercely independent. Maintain a solid boundary line and let NO one come near it.
No?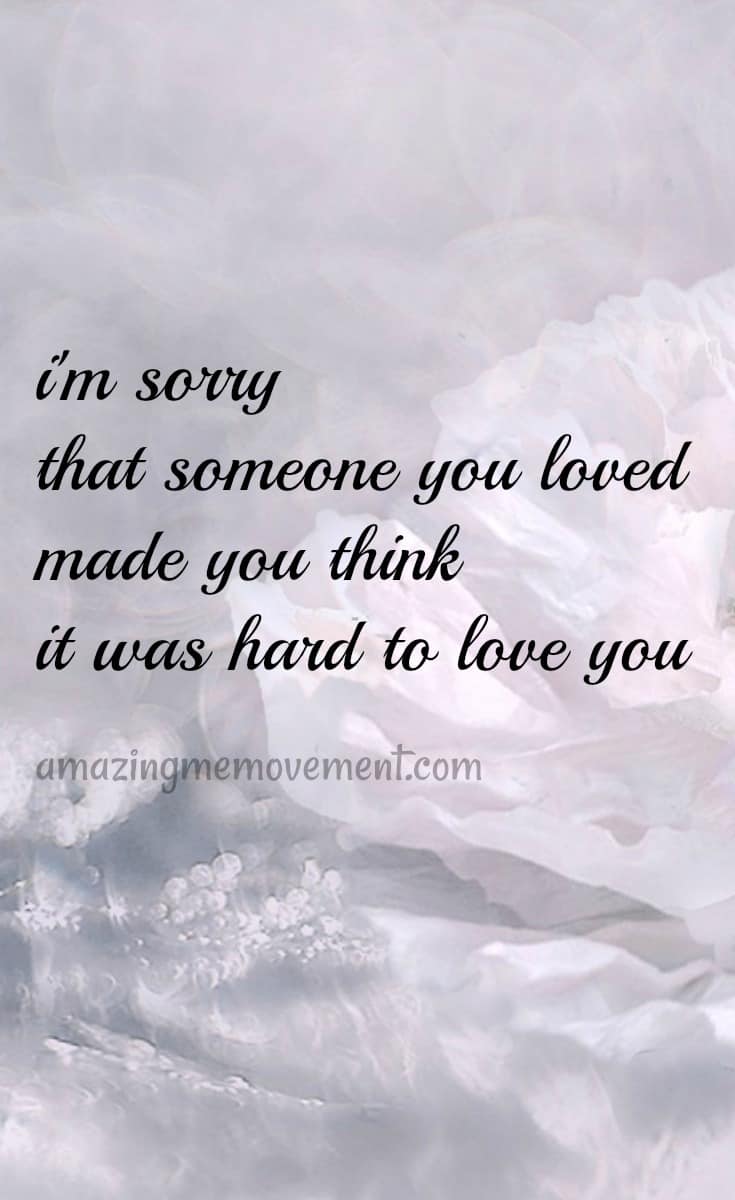 And in walks…
A guy. Just a guy. A guy who happens to be tall, dark, handsome and oh so charming. He fills all the voids. Don't judge. You know what voids I'm talking about. After being single for so long it's nice to have someone make you feel special. In every way.
Isn't that what every girl wants? (don't answer that)
Every fiber of my being said, "no Iva, stay away". I mean, there were more red flags than Playboy has issues. Yup. Every ounce of me was screaming "step away from the cute boy".
But dammit, I couldn't. Where did my boundaries go? What about self love girl?
The last temptation…
It probably won't be the last temptation but in my mind I keep thinking, this is it. That's the last time. I know it won't be. I'm easily swayed by a good looking guy who says everything I need to hear and puts butterflies in my tummy.
What girl wouldn't be? (don't answer that one either)
Why do I keep thinking that the last temptation really is gonna be the last one and then months later another one shows up? Like honestly, wth?
Oh but about that last one, ya I didn't do so well on that boundary test either. The universe keeps throwing these tests my way and man oh man I ain't doing such a good job. My self love is taking a beating.
Ok, so where did my boundary line and self love go? Really?
I had to call on two very close friends to help me figure out this mystery. I was puzzled. What's my problem? Why does this keep happening to me? When will I ever learn?
Cue best friend #1. She totally gets me. She understands every part of me, why I do the things I do and can talk me down from the ledge in less than 10 minutes.
I need to love myself more. I know that. I always know that. I work towards that daily. Obviously, I need to work a little harder at that.
Cue friend #2. She asks all the right questions so when I answer them, I find the solution. I have several a-ha moments in my conversation with her. The one thing I did find out through interrogation from her was this…
The boundary line never existed.
Gasp! Go ahead and gasp too! I sure did. All this time I was sure I had this strong boundary line and no one was gonna cross it but…
all this time…it was never there. It was a figment of my imagination. It was an illusion. It was a comic strip girl with her hands on her hips and a cartoon bubble that reads "stay back".
Back from what? There was nothing there to stay back from. What was there was a girl who still doesn't love and respect herself quite enough to realize that boundaries are very important. She should have them.
So back to the drawing board I go. Pull out some more self love tools from my tickle trunk and find a thick black marker.
I worked hard on strengthening my boundary lines. I even wrote a book about it because I will never let them get crossed again. And neither should you.
Check out my mini eBook here.
How to Form Solid Boundary Lines
Finding self love is more important than you think
When we love ourselves the right way, people know how to love us back. When we love ourselves the right way, people respect us.
When we love ourselves the right way, we have more respect for ourselves, we can hold our heads up high, not tolerate bullsh*t, stand our ground and be proud of ourselves. And live with true integrity.
Check out my self help guide below!
From Hell to Happiness. A total and complete self help guide that will get you unstuck and live the life you truly deserve. Grab your copy now!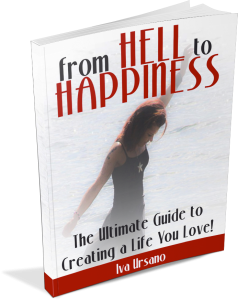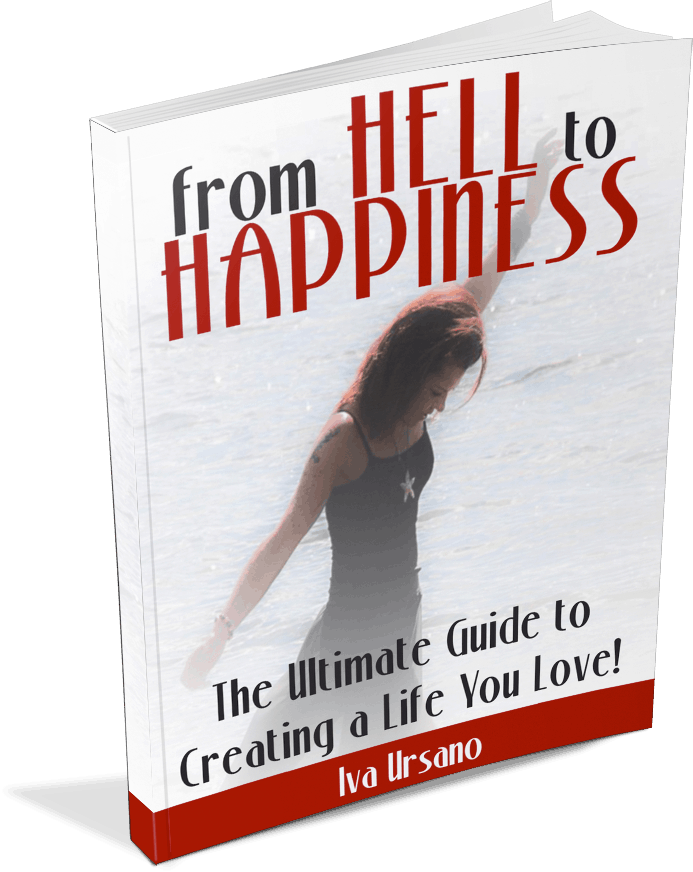 "How about we just stay friends?"
Peace and Love
Iva