Well considering practically the whole world is on the internet now (except for my kid when I need to talk to him) and so many are actually running profitable businesses here, could the internet business module be right for you? Can you make a decent living?
Well sure you can make a living online. I did as a ghostwriter. I did as a Social Media Manager for 2 years. And now I do as a solopreneur (this job is scary). Lemme tell ya though, 5 years ago, this idea never once crossed my mind.
I was a hairstylist in a mall in Northern Ontario Canada. Yup. Over 25 years, all I did was cut hair. I mean I dappled in a few other things but I always went back to hair.
Can I run an internet business myself? 
I was growing tired of the life I was living and desperately wanted more. I wanted freedom, I wanted more money, I wanted more flexibility but mostly, I wanted to get out of Northern Ontario. I realized the only way to do this was to get a job online. How hard could that be?
Well, if you check out this blog here, you'll see it wasn't really that hard at all. I mean it took a little bit of time, some sleepless nights and a few bouts of frustration but overall, the journey to get there was ok. I figure if I could do it just about anyone can.
And then one thing led to another and I was elbow deep in the internet business.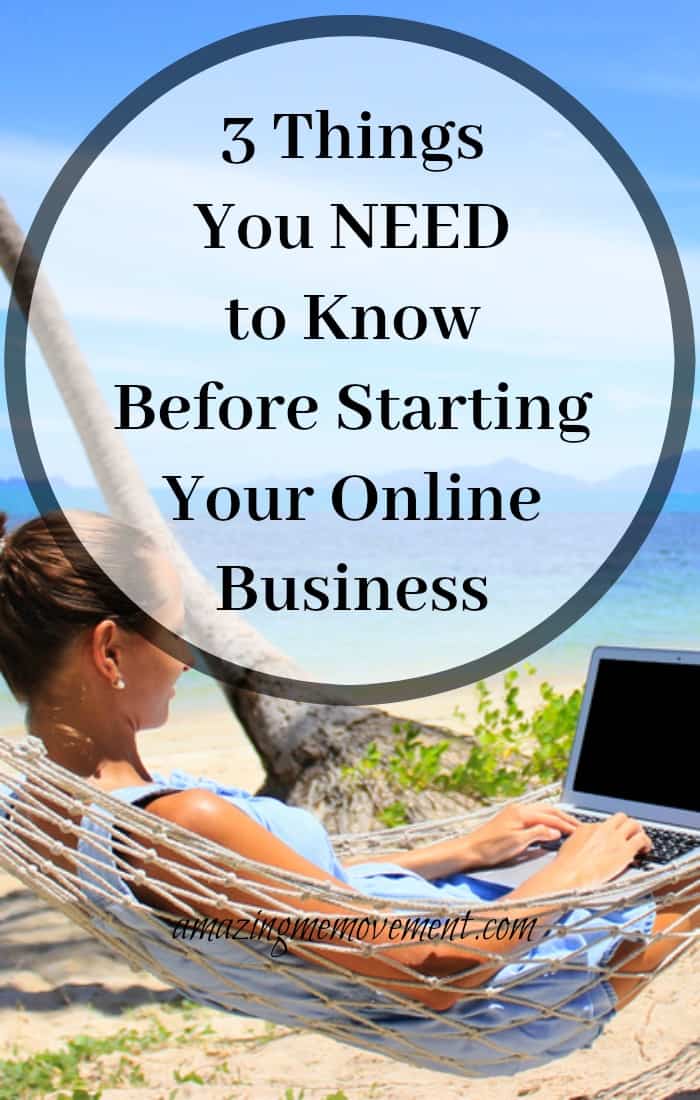 The things they forget to tell you
After a couple of years of ghostwriting, Social Media Managing and image creating I decided it was time to branch out on my own. Matter of fact, that just happened in January of this year (2018). I thought long and hard about making this move to become a solopreneur.
Doing this meant I was officially running my own internet business. Was I ready? Probably not but I did it anyway. I took a big deep breath and told my clients I was leaving them. Virtual hugs and tears were shared and off I went.
But "they" forgot to tell me a few things about this internet business stuff.
It's really hard work.
Like, I work all the time. Work is on my mind all the time. I'm on my own now so it's up to me to create an income that I can actually live off of and not have to resort to making and selling tortillas on the streets or, worse yet, take up pole dancing.
Yup, it's scary and hard work. I'm constantly reading blogs and taking free (and sometimes paid) courses online on how to do things. I think some nights I can actually hear my brain yelling at me "for real, do we have to do this again?". Yes we do dear brain. Simmer down. One day you will see the rewards.
Do you have that in you?
You never stop learning
You know, I love learning but I want to learn the things that I want to learn. Reading and understanding html codes is definitely not one of the things I desire to learn. It's like needles in my eyes. But I do it. I have to learn SEO and I have to know how analytics work on Pinterest and Google. Just read the charts, they said.
Shut up.
It has taken me a month of Sundays to read these charts but I think I'm finally getting the hang of it. If nothing else, I like the way the numbers keep going up. That indicates to me that I'm doing something right.
You have to pay to play.
And sometimes you have to pay a lot. You have to invest in your internet business. If you don't, you might as well stop now. You won't get very far. I came onto the internet business scene totally clueless. I didn't even know what SEO was or where to put it (though a few places came to mind).
I'm gonna take this time to drop some links in here for you (please note they are affiliate links so if you make a purchase through these links I make a small commission which means no tortilla selling) to show you the tools I needed to run my own business just so you have an idea.
I'm also sharing these links with you because they were all extremely valuable sources for me in running a successful online business. Without them, well, you know where I'd be.
First and foremost, I needed to run a professional website. With this, you need a host. I went through more hosts than I can count on one hand and have finally settled with
Their customer service is excellent and my site has never run smoother. My site hasn't crashed yet and I've had crazy spikes of traffic. They can handle it
You'll also need someone to help you grow and manage your email list. Aweber is who I have been using for 2 years and they serve me well!
Then you need your stuff shared. Across all social media platforms. I mean, how is anyone gonna find you? I use the Social Warfare plugin. It's the bomb!! Trust me on that one.
Then you might want to take some courses on business building. No wait, lemme rephrase that. You will HAVE to take some courses on business building. This is the one course that took my business and confidence to a whole new level. Not only is the course fantastic but the support in the private Facebook group is off the charts.
Your Digital Formula has just about everything you need from creating an eBook to understanding your WordPress site. It's pretty amazing. Check it out.
Beginner's Guide to Pinterest.
Pinterest has been monumental in driving traffic to my site. If you're still unsure, check out my new beginner's guide. It has everything you need to get you up and running and rockin' your site!
So you see….
Starting an internet business is not for the faint of heart, it's hard work and can be expensive. Is it worth it? Oh hell ya. I have plenty of freedom. I can work from anywhere in the world I want. That ain't too shabby. Though I mostly certainly am not rolling in the dough just yet, I do ok and I know as long as I keep at it, (oh by the way, persistence is key, I forgot to mention that) I will reach my goals.
Do you have what it takes?
Do they grease the poles first? Asking for a friend.
Peace and Love
Iva
This post contains affiliate links which means I may receive a small commission if you purchase from such links.