Right here is where you will find tons of goodies and by goodies I mean, personal development programs and courses, eBooks, mp3's etc. that I believe you will find extremely useful in your quest to discover pure joy, happiness, self love, empowerment, personal development and personal growth.
When I left my last abusive relationship back in 2013, I immersed myself in learning, growing, expanding and evolving. I was looking for not only my own personal development and growth, but professional growth as well. On this success academy page I share with you all the tools I used to help me get to where I am today. I share them with you now for 2 reasons. 1) to help you live the life you desire and deserve, and 2) because I love sharing good shit!!
Please note that these are all affiliate products and if you purchase anything from this page I do get a small commission from them…
But….also know that approximately one third of the money I earn (not only from here but from my total income) goes to helping feed hungry little bellies here in Guatemala. Oh how I love win-wins.
But first and foremost, let me share my new self help guide From Hell to Happiness. The Ultimate Guide to Helping You Live the Life YOU Deserve. Click on the image below for more info and to grab your copy now!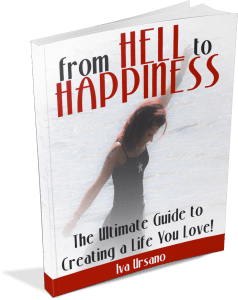 If you see anything on here that you think may help someone you know please share!! Sharing is caring. Much love. Enjoy!
Iva's collection of awesome resources
Personal Development Programs and Courses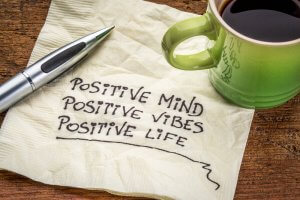 Here you will find oodles and oodles of fantastic personal development courses and self help programs. There are also some amazing courses and programs for success, prosperity and weight loss. From this library I have used more than half of the programs with mindblowing results. Click here to get access to this library or you can click the image above. You will not be disappointed with any of these courses or programs as Steven is a master at what he does: helping people live better lives. He did just that for me!!
Listed below are 2 of my favourites! Click here to get more info on these and many more!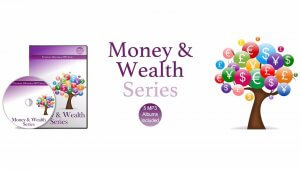 THIS program rocks my world and I am certain it will rock yours too! Steven puts it all on the table and makes it so easy to understand how applying a little "magic" can totally reshape your life. I'm living proof of this! I've used this to totally revamp mine and I am now living the life of my dreams. Yup. True story! Click here to learn more about this amazing program! You won't be disappointed!
How to be more confident in life

Need a simple self confidence boost? Every now and then, we just do! I certainly did a few years back and was drawn to this program. It most certainly helped me! Even to this day I still use it as my go to program when I need a self confidence kick in the pants. Click here to learn more about this attitude and life changing program!

Professional Development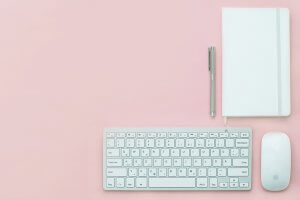 Here are some amazing links to products I have used to help me build my blogging/coaching business. Everything from Website hosting to eBooks on figuring out how to use Pinterest. Bar none, all these courses and tools have been monumental for me. I struggle slightly with learning anything web related but these courses took the frustration out for me. Simple to understand and apply, I'm positive you will love these ones!!
Since the beginning of my website I have gone through at least 4 web hosting services. Frustrating to say the least! Someone recommended Siteground to me and I haven't been happier! Customer service is amazing, pricing fits my budget perfectly and my site runs smoothly! If you are thinking of starting up a website (or you already have one) and are in search of a good web hosting company, you have got to check these guys out!
This is my email subscriber list host. They are amazing. Again, I went through many before I finally settled on Aweber. Their service is outstanding and their pricing is on par with just about everyone else's. If you are just starting up and looking to grow your email list, give these guys a shout. You'll be glad you did
Though this isn't really professional development, well it kinda is. I've used a couple of these to break through my self confidence blocks to get clear on my purpose and myself. I love the awesome selection they have: a hypnosis for just about everything that may be troubling you! Check out the amazing tools they have here.
I cannot live without this scheduler. Ever in a million years. This is a life and time saver and is so easy to use it's not even funny!! Not only that, it comes with amazing tools, tips, tricks and even has tons of analytics for you to keep track of what's going on on your Pinterest profile. There's also an Instagram scheduler too!! Check it out, love it up!!
Another program I love with every ounce of me. It's super easy to use, has a ton of ridiculous cool features and fonts. Go ahead and try it for free first and see how much you'll love it.
Are you a Pinterest person and still haven't got it quite figured out OR are you thinking of diving into this beast but not sure how? My No BS Beginner's Guide to Pinterest has all you need to get going and start making money online! Click the image for more info!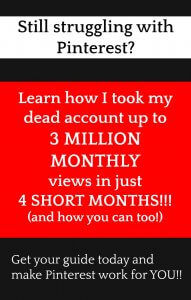 On a side note, and this is not an affiliate program, don't forget I do private Angel Card Readings. If you are looking for guidance, reassurance and advice, click here and book a session with me today!. I'd love to connect with you and help you.
Check back regularly as I'll be adding more goodies to this list!