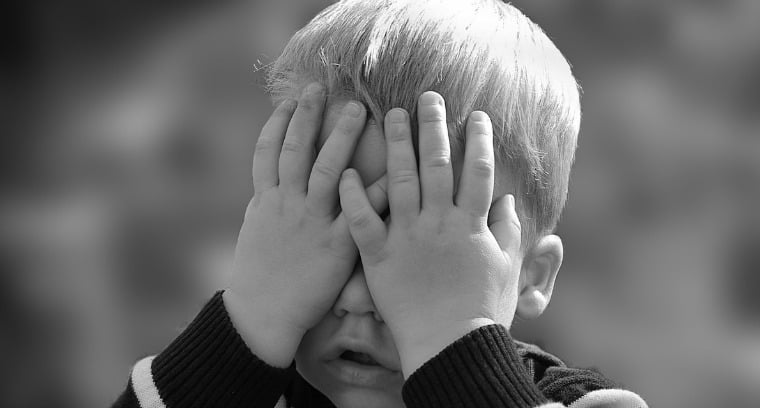 You just had an anxiety attack didn't you? You felt your heart almost stop and something leapt to your throat and you're not sure what the fuck it was but you're pretty sure you stopped breathing for a split second. Stop reading Facebook posters?? But why?
But why?
Why on earth do you need to stop reading all those posters? And you know the ones I'm talking about. The ones that say:
I'm so glad I finally left you and now I have my life back and I'm happy without you
I don't like people who talk bad behind my back and if you're one of them we're not friends anymore
If he/she did it once they'll do it again. Leave now
You have the courage of a tiger and the spirit of a squirrel on acid.
You get the idea. You know the ones. You read them and shout "Ya, fuck that, that's right!" Or, "Yes I'm reclaiming my life now"! You get all huffy and puffy in the chest and feel like you can rule the world. Ya, those ones.
But wait…
So you read another one from Spirit Science and felt empowered. For about 2.5 seconds. Then you scrolled and found a ridiculous bullshit article from Littlethings.com about some poor chick who had too much plastic surgery and now she has no nose. Yup, you HAVE to read that story.
Oh wait, there's another empowering poster from SimpleReminders this time."Ya, fuck ya, that's a good one"!
Dammit. 2 seconds this time and you found yet another bullshit article. Goddammit. So much for all the empowerment.
Can you just stop for longer than 2 seconds?
Please? Good grief! I really want you to stop for longer than 2 seconds. Not much longer. Maybe even only 20 more seconds. 30 if you can spare them.
I really just want you to stop and read the poster. I mean really read the poster. Let the words sink in. I want you to feel the meaning with every ounce of your being. I want the words on that poster to burn through your soul and heart with such a heated passion that you actually got moved.
Moved. You know. You resonated with the message. It moved you and stirred your emotions. For longer than 2.5 seconds.
I want to know that I have commandeered your soul. For longer than 2.5 seconds.
It's not for us, really.
Let me take you behind the scenes of being a page owner to show you a couple of the things I have to do.
I schedule each and every poster, blog, link on my page. Manually. Every day.
I create, edit and design those posters you see (for 2.5 seconds).
I either search for famous quotes or I make up my own. (really, I do)
I think about what YOU would like. (yup, honest)
I put that all together (and more) and cross my fingers and hope you like it.
But why do I do this?
Because I have a message to share and I want you to help me share it.
Because I truly care about you and hope that I can be a part of, if even only a teeny part,  your life transformation.
Because it brings me immense joy when I do find out I've helped someone change their life.
Ok, so what's the point?
What's the point? Because it really hurts my feelings to know that you've only spent 2.5 seconds on something that took me almost an hour to prepare for you, and you forgot all about in a flash.
Ha! Nah I'm just fucking with ya.
Really, it doesn't hurt my feelings but I just don't understand why you love my page so much (or other pages that are great) and our posters but you don't pay attention to them? You proclaim they resonate with you and you're all fired up but then you come back tomorrow, back to my page, and you're back to where you were yesterday.
But wait, that poster I made especially for you, didn't it mean anything to you? Don't any of them mean anything to you? I make them for you. If they don't mean anything to you, you don't let the message sink in, you didn't read it long enough to truly feel it, then why bother reading them?
You love them, but you ignore the message. I don't get that. Why would you ignore a message that is so loud and clear it's practically deafening, that is meant for you to help you with your life, on a page that you liked? Why?
Our Plea (ok well maybe it's just mine)
This blog obviously doesn't refer to all of you. I'm sure there are many many of you that read, feel, and love the posters and they actually are helping you on your personal development journey. Kudos! That makes me ridiculously happy to know that.
But the rest of you, the 2.5 seconder's. Why? What's the rush? Why are you in such a big hurry that you can't take more than 2.5 seconds to let that quote sink in. I really want you to. I created it for you.
I love you. Really I do.
Years ago, when my life was absolute fucking shit, I would read each and every poster, print off some, write out others and stick those fuckers all over my apartment until I finally GOT IT! And I did. I so did.
I just want you to really get it too.
Squirrels don't really take acid, do they?
Peace and Love
Iva