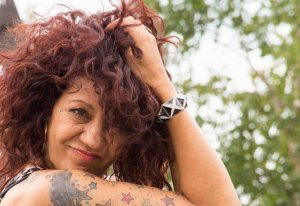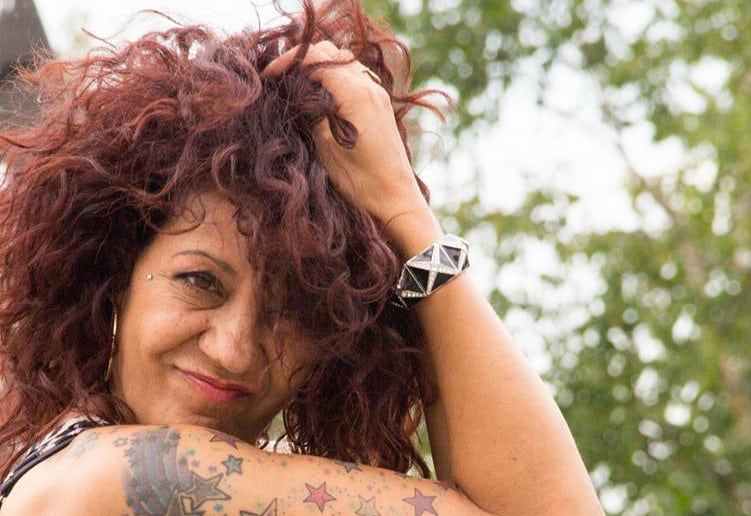 Hey!! Thanx for stopping by my site. I truly hope you have already taken some time to read a blog or two. I write all my blogs from my heart to yours in hopes that some of my stories may inspire, motivate or empower you. If you haven't yet, don't leave until you read at least one!! ( I also add some super fun quizzes on my site just to keep things light!) This page is solely for you to get to know a little bit more about me.
My blogs tell my story. My story of pain, anger, frustration, despair, abuse and rock bottom.
I so remember what it was like to have a horrible life and so desperately wanting a better life. That's what my stories are mainly about. How I clawed my way out of rock bottom to live the life of freedom and joy I have today.
I want that for you too.
We are all here to live a life of crazy freakin' ridiculous joy and if you aren't living that life yet, then my blogs may be just what you need to read to help you get back on track. I tell everyone this and as cliche as it sounds, it holds great value and meaning here
If I can do it so can you.
Do what? Make radical changes in your life so you can finally be happy!!!
So a teeny bit about me.
A little bit more about  me. I am a 50 something Canadian young lady currently living in Guatemala. I arrived here in October of 2015 to only stay for 5 months and I never left. This is now home. I left my life in Canada to fulfill my purpose which is to help stop hunger and malnutrition in a third world country.
I also learned how to become a freelance writer (something I knew absolutely nothing about) and traded in my 25+ hairstyling career so I could have more freedom in my life. I had no idea what I was doing but I had a dream. A big damn dream to go to Central America to help the poor people. I made it happen with a ton of hard work and perseverance.
It all goes back to the question "how bad do you want it?"
I have had a lifetime of misfortunes (2 bankruptcies), disastrous abusive relationships and tons of trauma from my childhood (extreme physical abuse being one). I was raised in a completely dysfunctional family and lived most of my life lacking self worth, self love, self esteem or self confidence. It wasn't until I left my last abusive relationship back in 2012 that I realized it was time to start working on myself.
My life was a nightmare, I had just hit rock bottom and I was so done being sad, miserable and broken. My self improvement journey began and because of my hard work, and determination to want a better life, I can now say I am finally happy. I'm not done my self improvement journey. This isn't a journey you can just stop because you think "ah ok, life is good now". Nope. It requires daily work and focus. It requires a ton of heart and faith.
Do you have that in you?
You know what I want for you? Inner peace, joy, love and happiness. I truly do!!
You can check out my Facebook page Amazing Me Movement where I do in your face motivational Live broadcasts twice a week (sometimes 3 in a week!!). I always finish off with an Angel Card reading too! These are in your face live-streams where I motivate you to face your fears, embrace change, learn forgiveness and so much more!!
In January of 2018 I finally sat down and created my self help guide that is jam packed full of all the tips and tools I used to get me out of rock bottom to a happy place. Please take a moment to have a peek at it!! It is written from the heart and my sincerest wish for you is always, 100%, to be happy.
Before I let you go I also wanted you to know that I am an Intuitive Angel Card Reader and you can book a private soul session ( I like to call them that) with me. They truly are powerful and life changing! Take a minute to find out a wee bit more here:
Click the image below for more information on these powerful and life changing Angel Card readings and to book your session today!

I think that's enough about me. To be perfectly honest, I do have a hard time talking about myself and everything I have to offer BUT one thing I really need you to know is this:
You matter, your life matters and you deserve a life of true crazy joy!! I am here to help you on that journey!
If you love this page, love my work and I have inspired you in some way shape or form please click the button below to help support my work!

Mad love!!
xo iva xo