30+ Inspiring Quotes For Depression
Last Updated on 3 weeks by Iva Ursano
Inspiring quotes for depression can help lift your spirits during difficult times. When dealing with depression, it's easy to get caught up in the negative thoughts and emotions that can overwhelm us. That's why it's important to find positive sources of motivation and inspiration, such as quotes from people who have had similar experiences.
Dealing with depression is a complex journey that doesn't have a quick fix. I've personally navigated through my own moments of feeling low, and one thing I can assure you is that recovery is possible. If you're currently struggling, remember that improvement takes time and effort. To offer you some guidance, I've written several blogs focusing on effective strategies to manage and overcome depression:
Here are 30+ Inspiring Quotes For Depression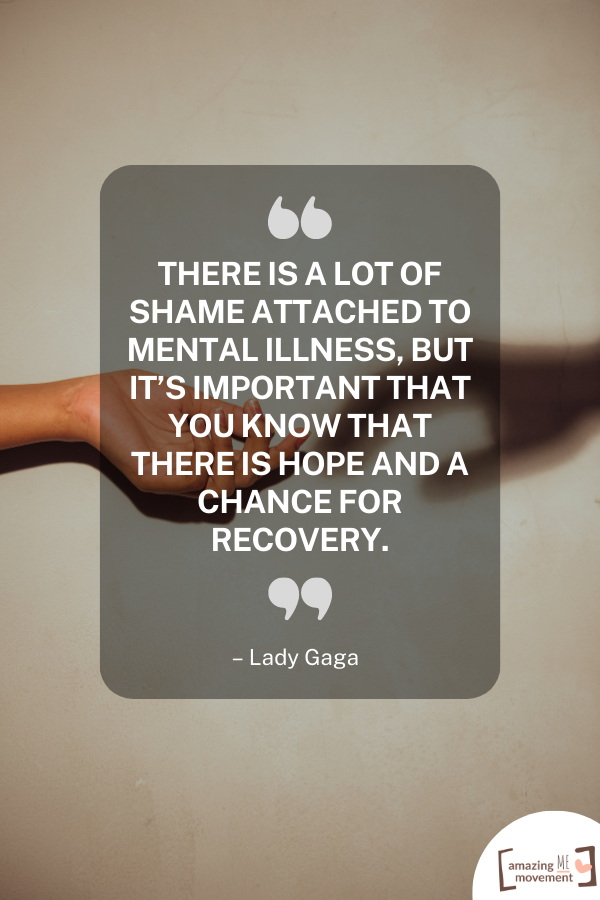 "There is a lot of shame attached to mental illness, but it's important that you know that there is hope and a chance for recovery."

— Lady Gaga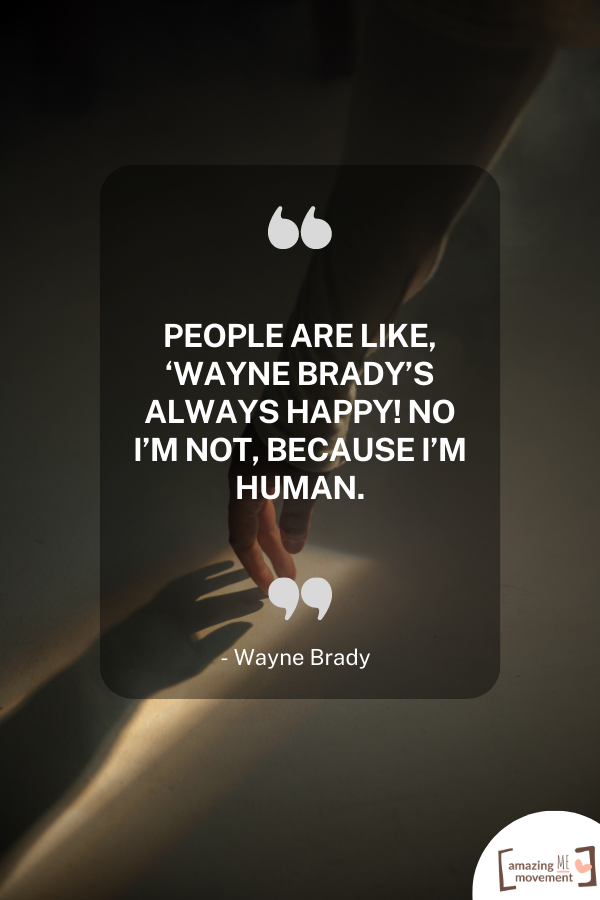 "People are like, 'Wayne Brady's always happy! No I'm not, because I'm human."

– Wayne Brady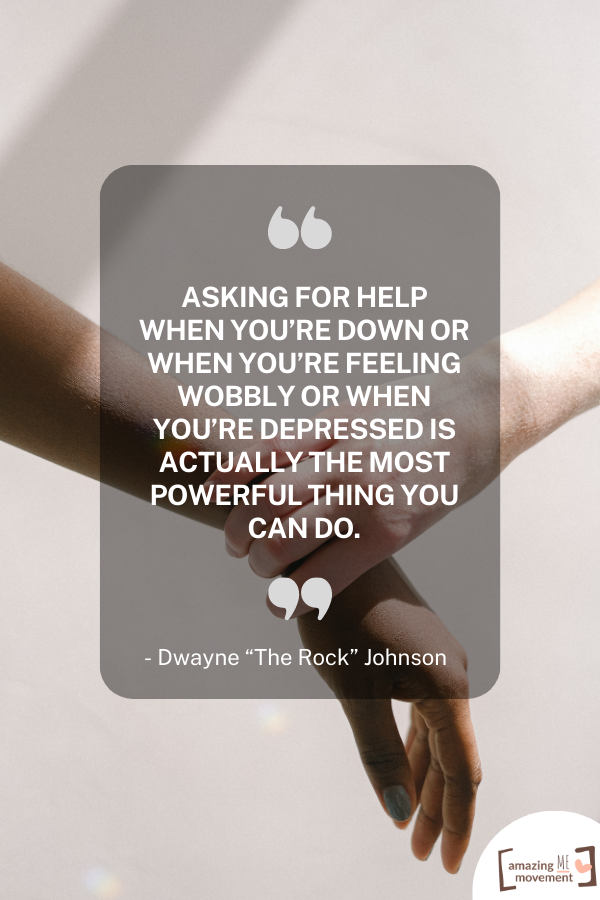 "Asking for help when you're down or when you're feeling wobbly or when you're depressed is actually the most powerful thing you can do."

– Dwayne "The Rock" Johnson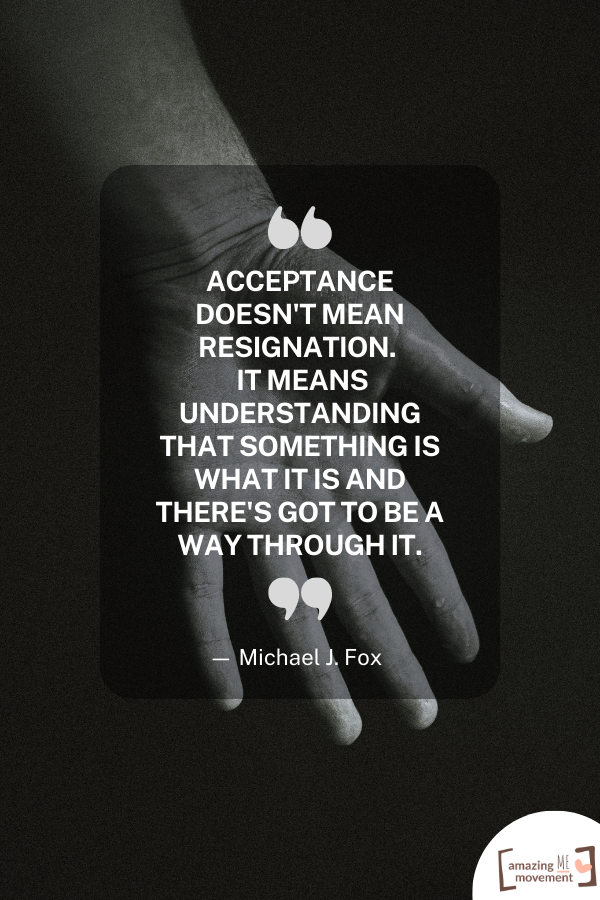 "Acceptance doesn't mean resignation. It means understanding that something is what it is and there's got to be a way through it."

— Michael J. Fox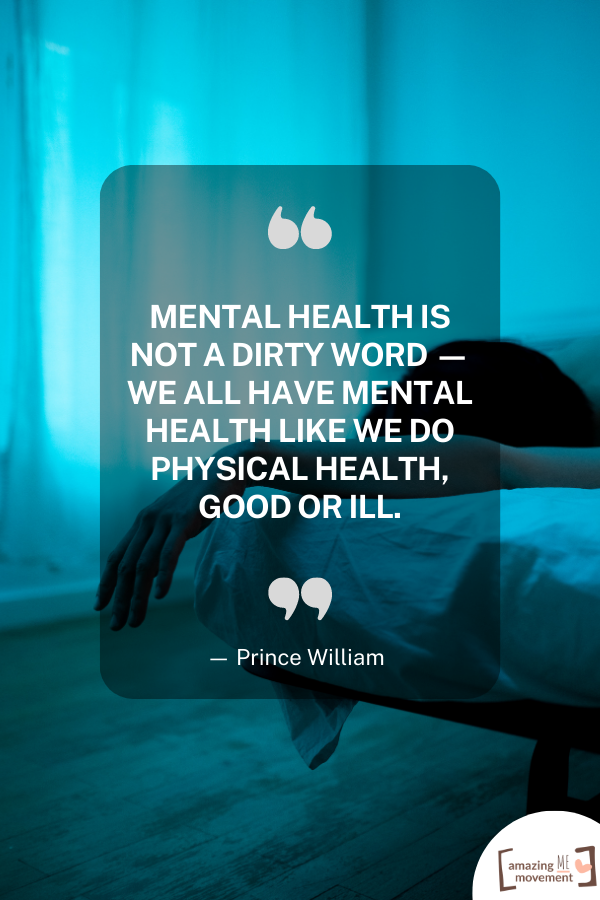 "Mental health is not a dirty word — we all have mental health like we do physical health, good or ill."

— Prince William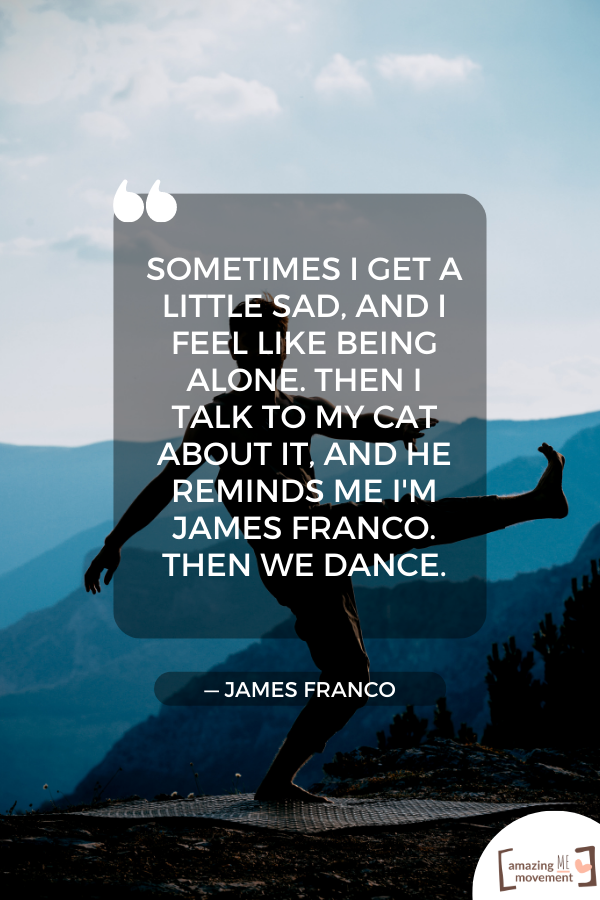 "Sometimes I get a little sad, and I feel like being alone. Then I talk to my cat about it, and he reminds me I'm James Franco. Then we dance."

— James Franco
"If you have been brutally broken but still have the courage to be gentle to other living beings, then you're a badass with a heart of an angel."

— Keanu Reeves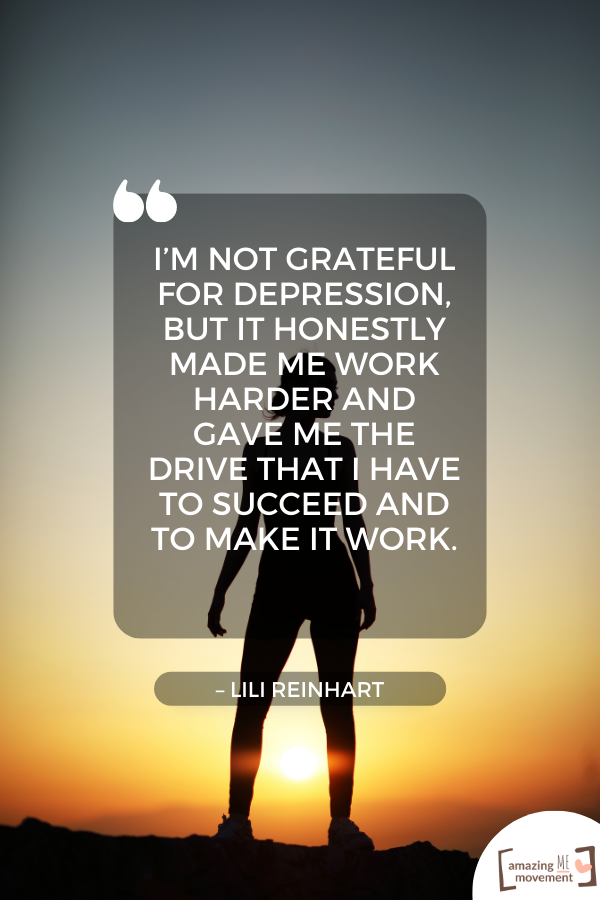 "I'm not grateful for depression, but it honestly made me work harder and gave me the drive that I have to succeed and to make it work."

– Lili Reinhart
"I want to be the best version of myself for anyone who is going to someday walk into my life and need someone to love them beyond reason."

–Jennifer Elisabeth, Born Ready: Unleash Your Inner Dream Girl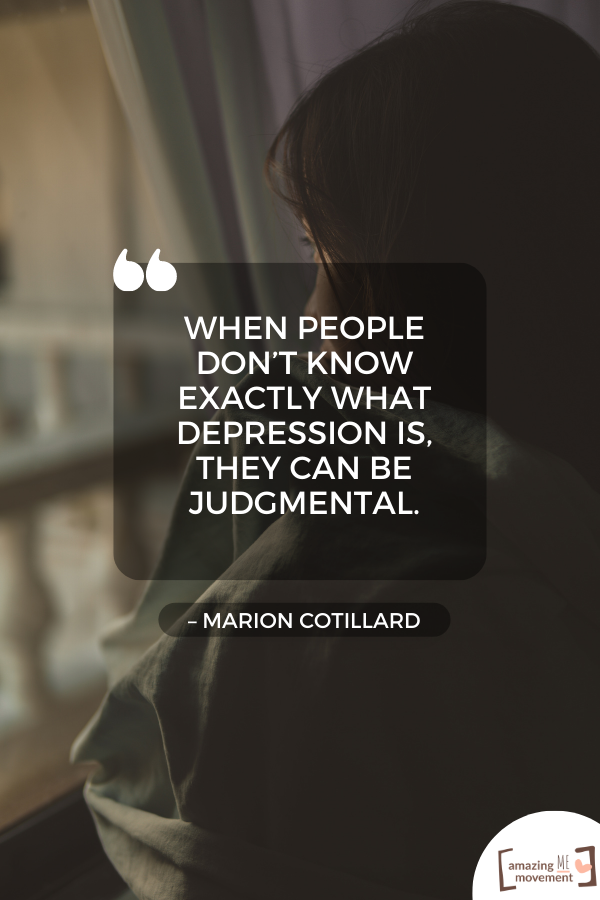 "When people don't know exactly what depression is, they can be judgmental."

– Marion Cotillard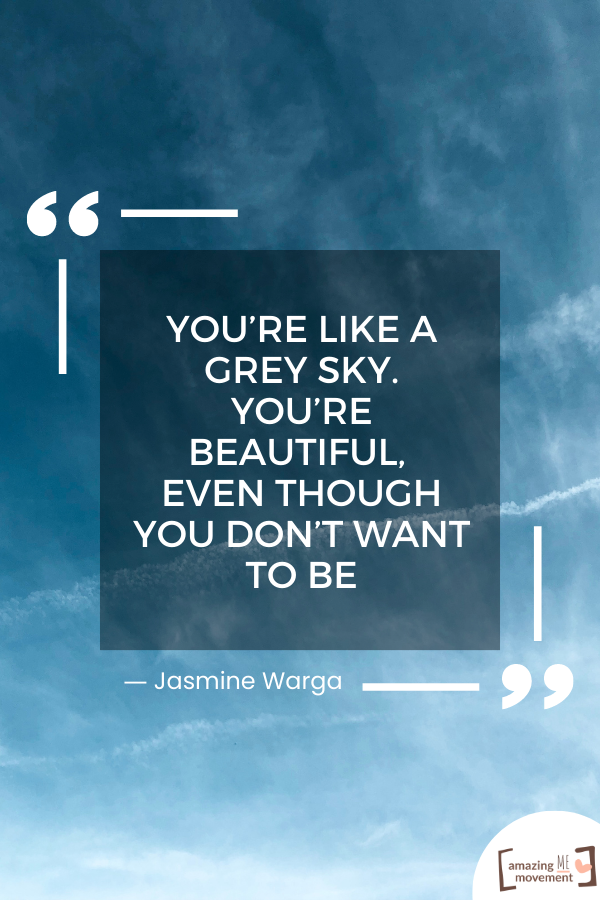 "You're like a grey sky. You're beautiful, even though you don't want to be."

― Jasmine Warga, My Heart and Other Black Holes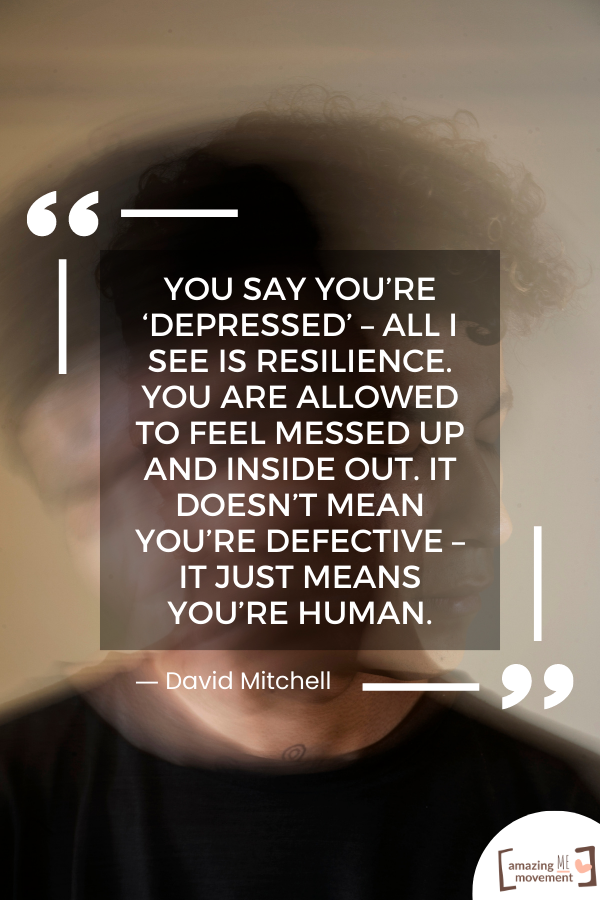 "You say you're 'depressed' – all I see is resilience. You are allowed to feel messed up and inside out. It doesn't mean you're defective – it just means you're human."

― David Mitchell, Cloud Atlas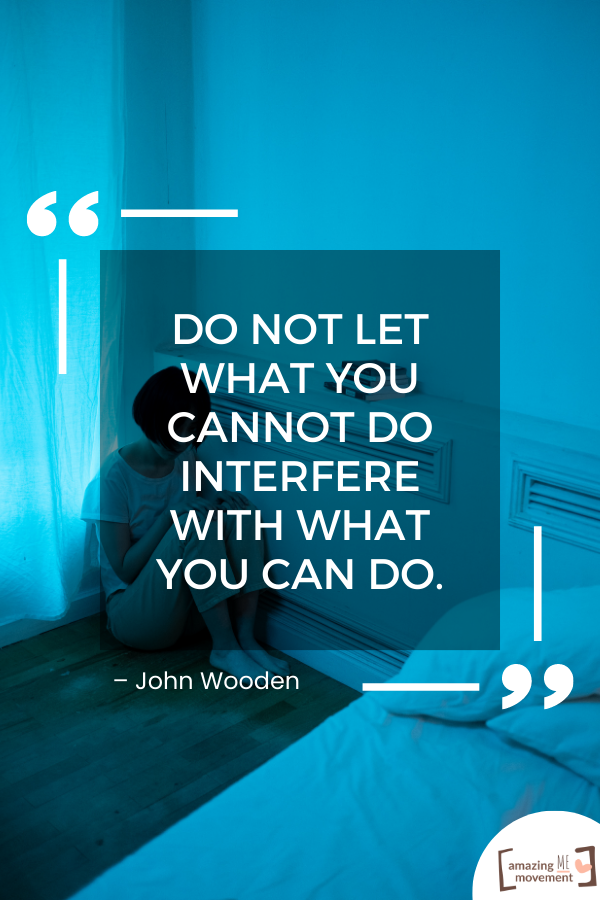 "Do not let what you cannot do interfere with what you can do."

– John Wooden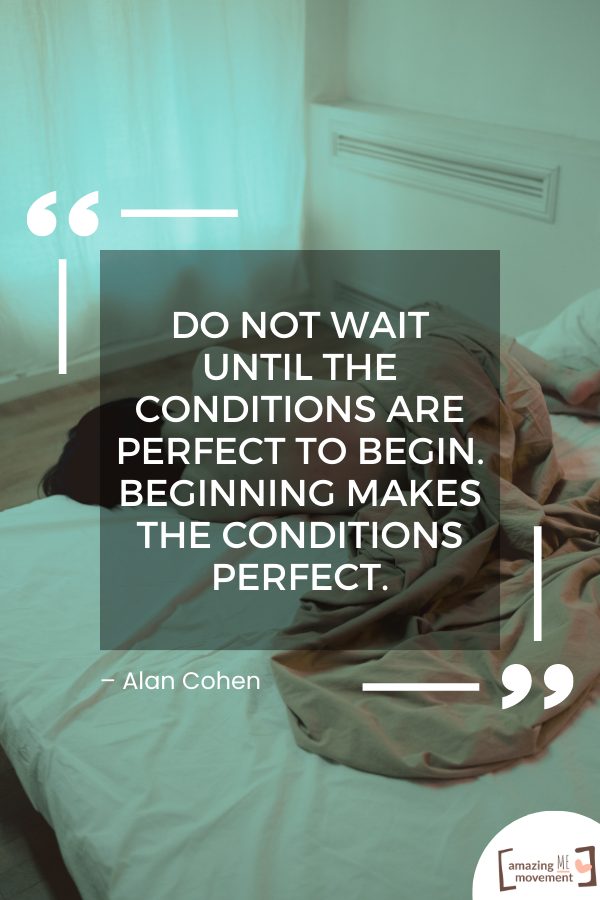 "Do not wait until the conditions are perfect to begin. Beginning makes the conditions perfect."

– Alan Cohen
"Just because you don't understand it doesn't mean it isn't so."

– Lemony Snicket, The Blank Book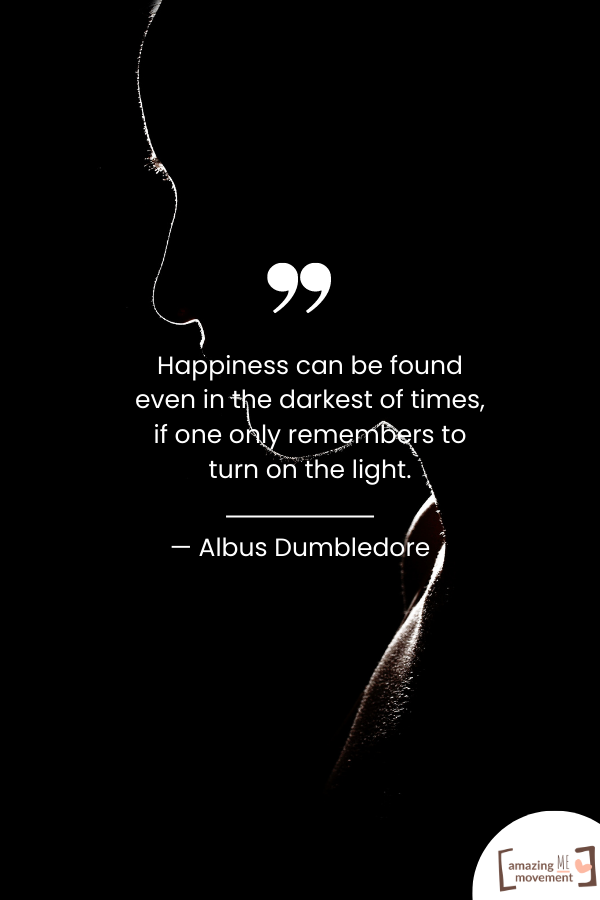 "Happiness can be found even in the darkest of times, if one only remembers to turn on the light."

— Albus Dumbledore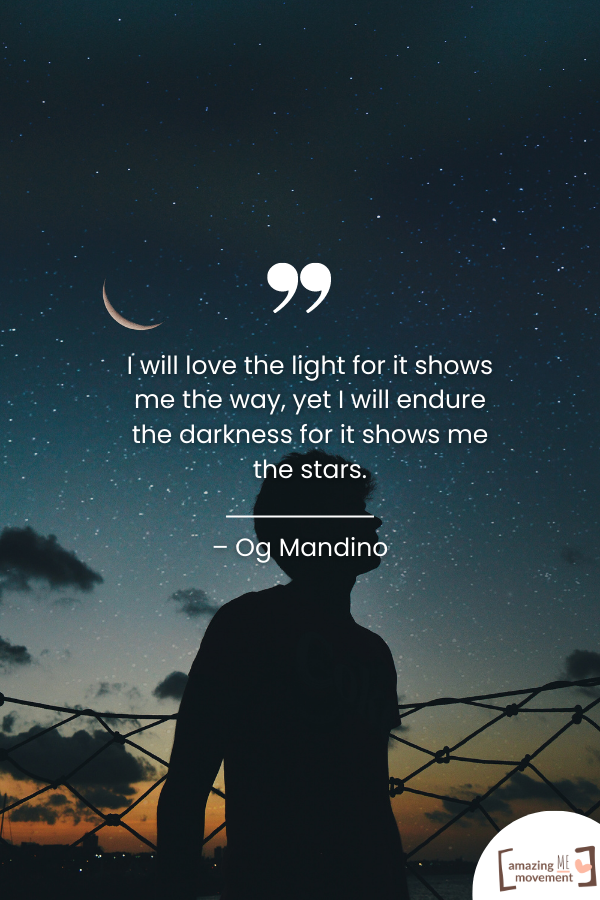 "I will love the light for it shows me the way, yet I will endure the darkness for it shows me the stars."

– Og Mandino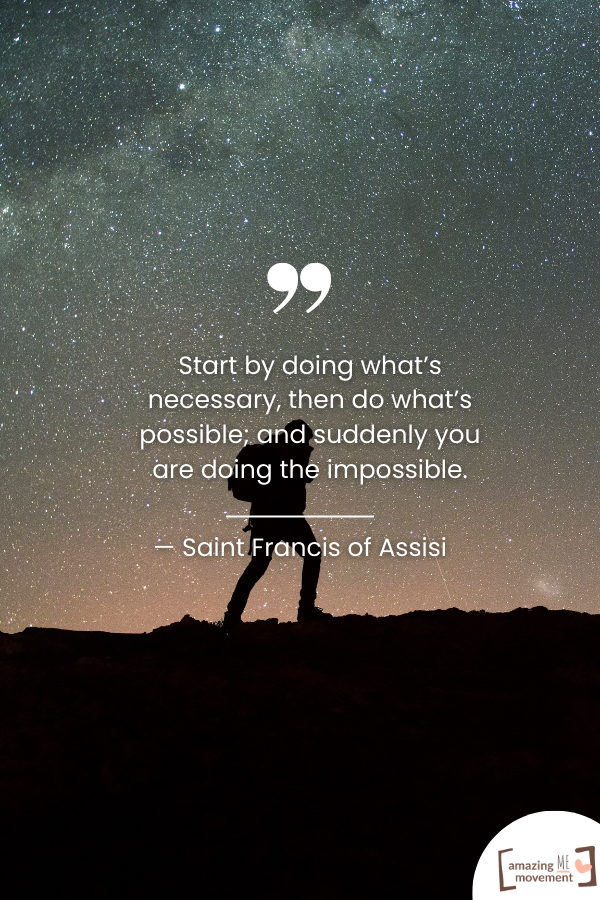 "Start by doing what's necessary, then do what's possible; and suddenly you are doing the impossible."

— Saint Francis of Assisi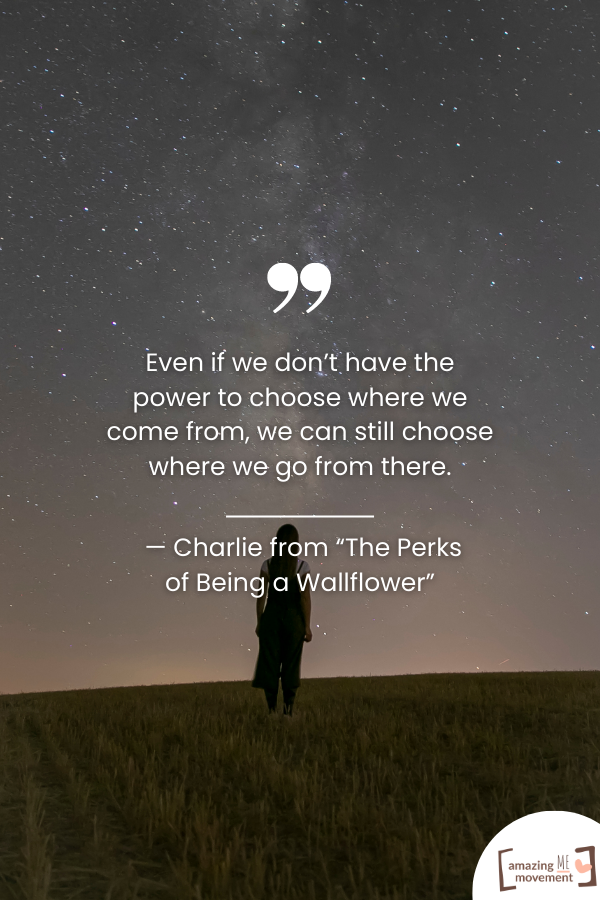 "Even if we don't have the power to choose where we come from, we can still choose where we go from there."

— Charlie from "The Perks of Being a Wallflower"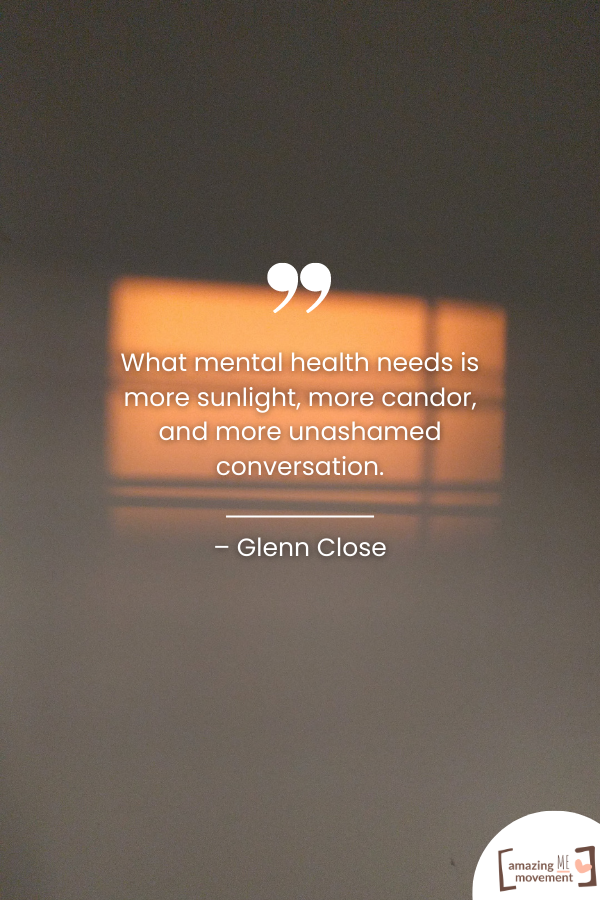 "What mental health needs is more sunlight, more candor, and more unashamed conversation."

– Glenn Close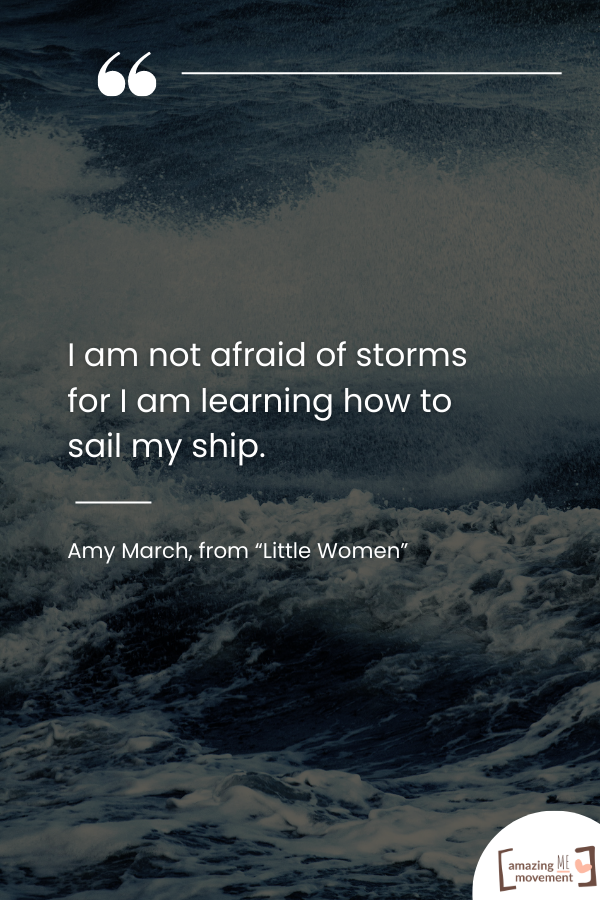 "I am not afraid of storms for I am learning how to sail my ship."

— Amy March, from "Little Women"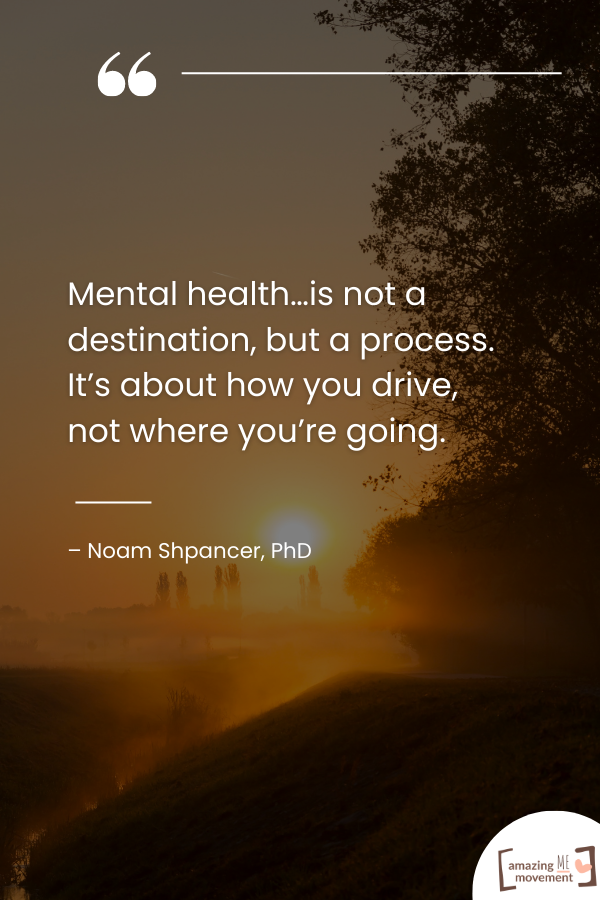 "Mental health…is not a destination, but a process. It's about how you drive, not where you're going."

– Noam Shpancer, PhD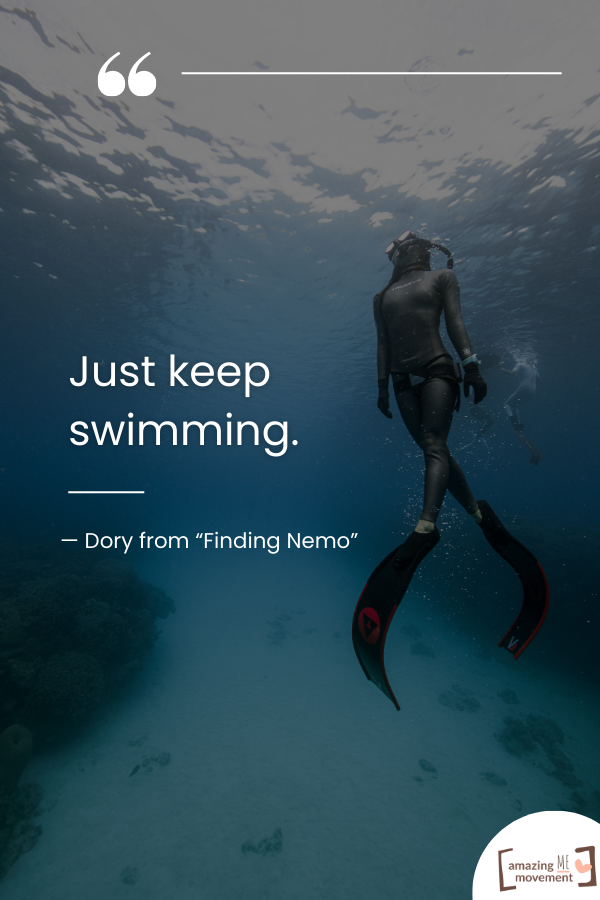 "Just keep swimming."

— Dory from "Finding Nemo"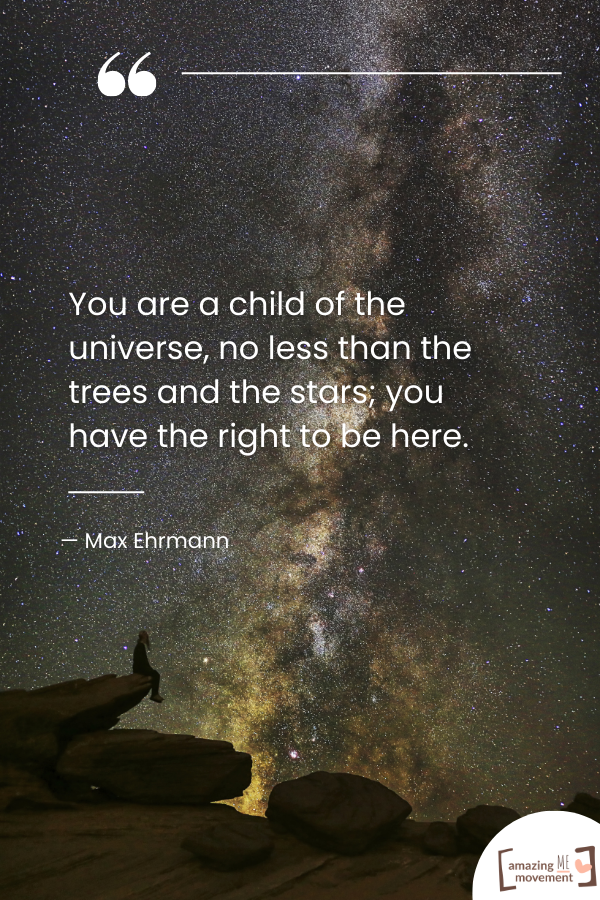 "You are a child of the universe, no less than the trees and the stars; you have the right to be here."

— Max Ehrmann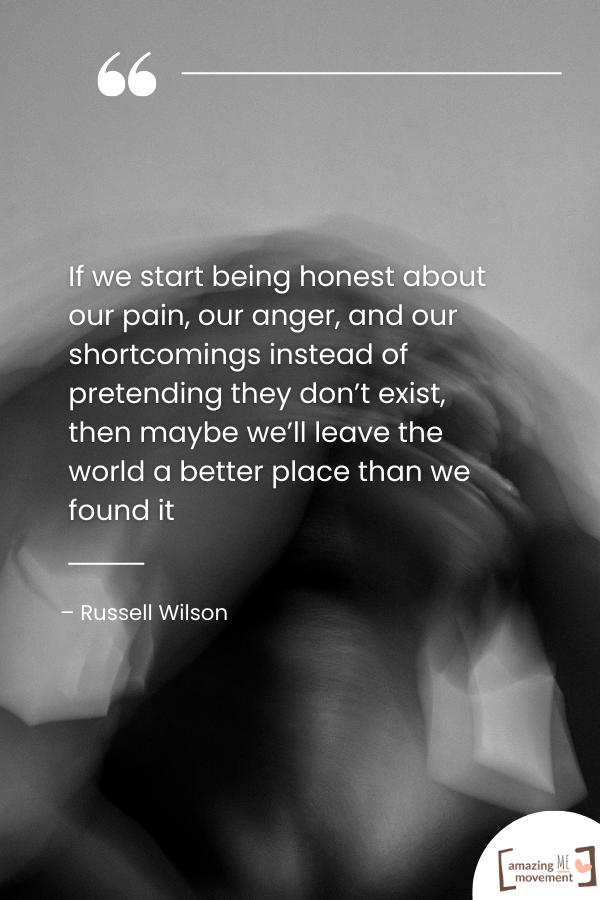 "If we start being honest about our pain, our anger, and our shortcomings instead of pretending they don't exist, then maybe we'll leave the world a better place than we found it."

– Russell Wilson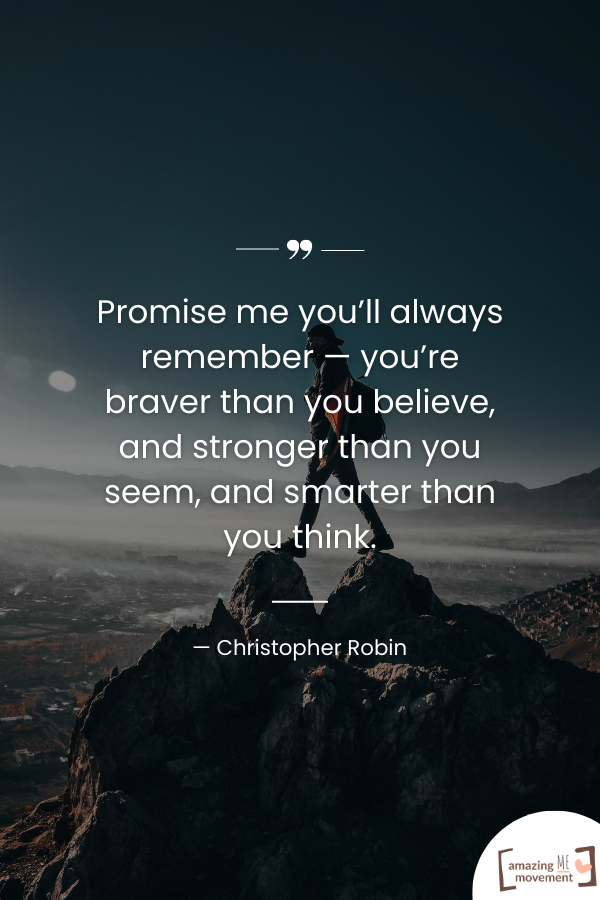 "Promise me you'll always remember — you're braver than you believe, and stronger than you seem, and smarter than you think."

— Christopher Robin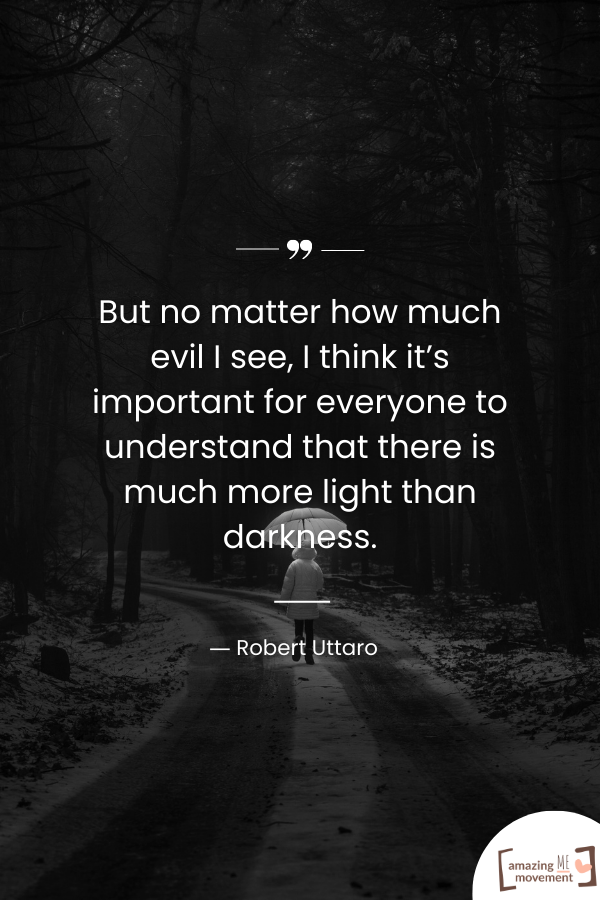 "But no matter how much evil I see, I think it's important for everyone to understand that there is much more light than darkness."

― Robert Uttaro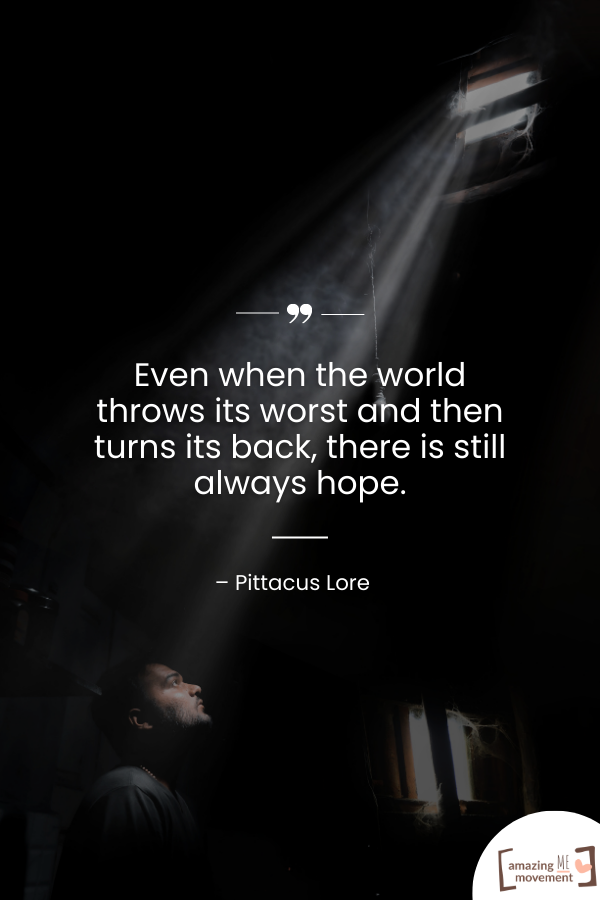 "Even when the world throws its worst and then turns its back, there is still always hope."

– Pittacus Lore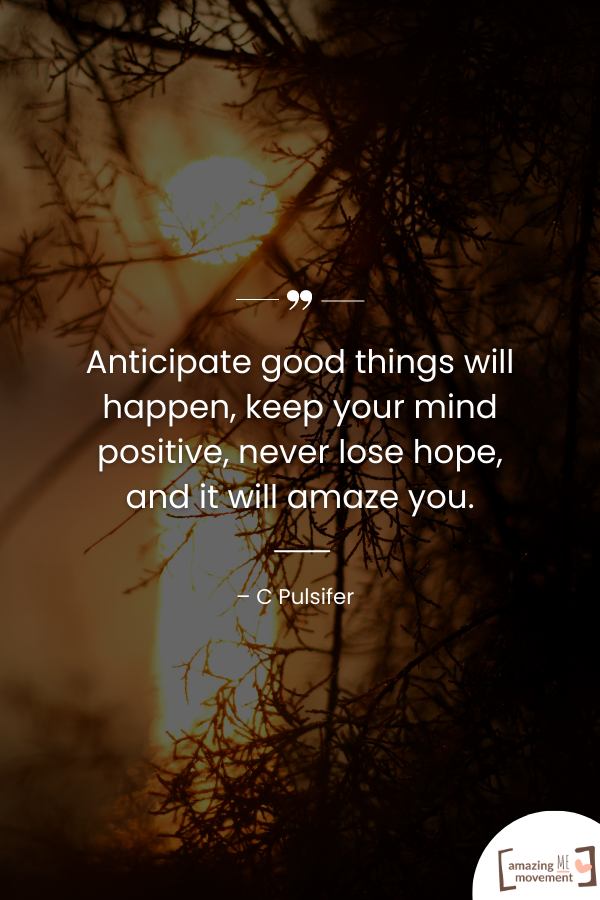 "Anticipate good things will happen, keep your mind positive, never lose hope, and it will amaze you."

– C Pulsifer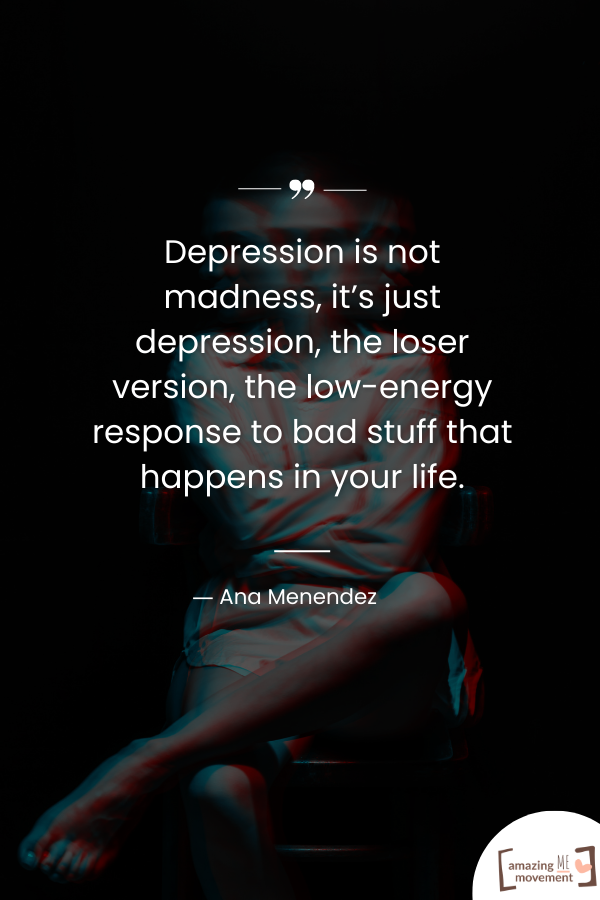 "Depression is not madness, it's just depression, the loser version, the low-energy response to bad stuff that happens in your life. "

― Ana Menendez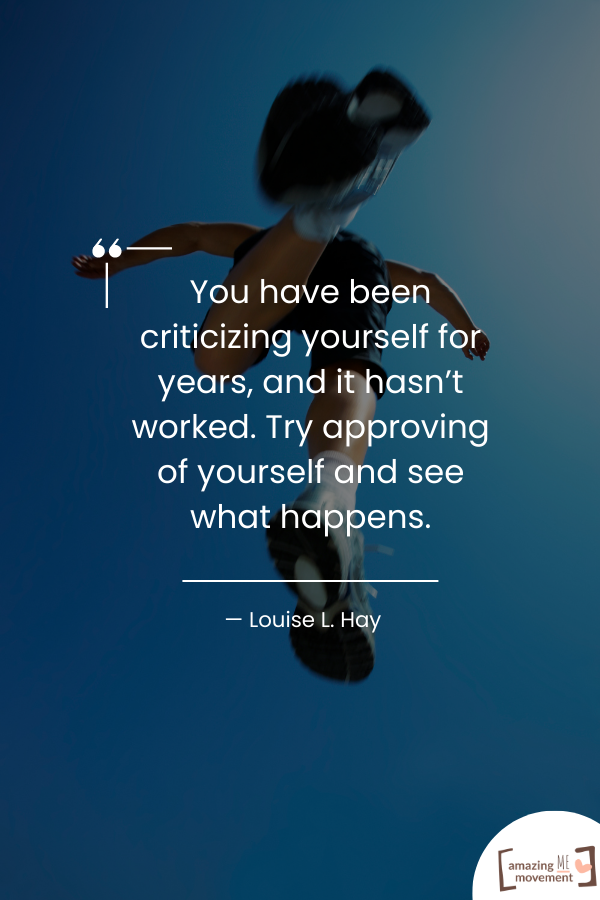 "You have been criticizing yourself for years, and it hasn't worked. Try approving of yourself and see what happens."

— Louise L. Hay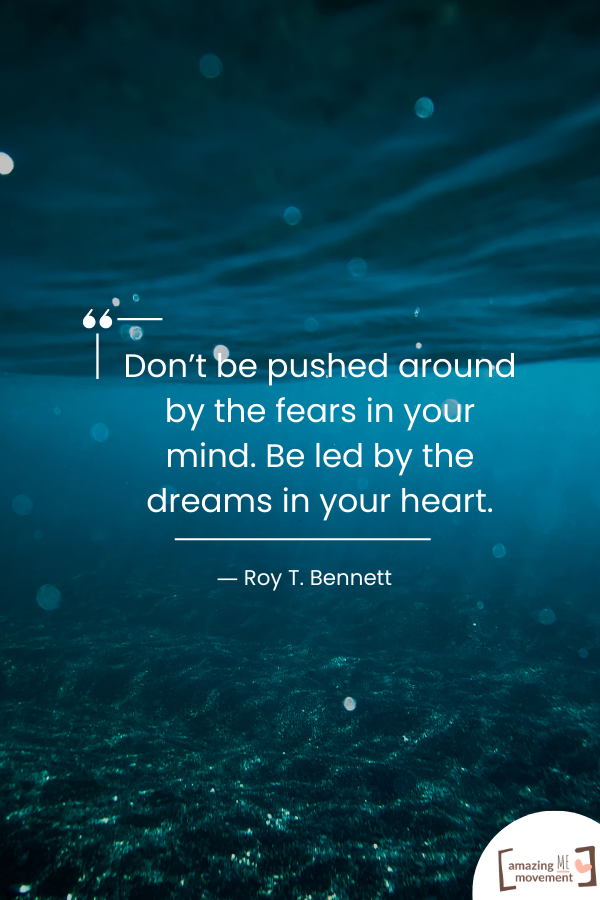 "Don't be pushed around by the fears in your mind. Be led by the dreams in your heart."

― Roy T. Bennett
Quotes can provide comfort, solace, hope, and opportunity. During the most challenging times, quotes acted as beacons of light to guide us through our darkness. Check out more of my blogs below to inspire you:
They can help give us the courage and strength to move forward when everything else feels hopeless.
What are your favorite Inspiring Quotes For Depression?
Inspirational quotes are incredible sources of inspiration and motivation—especially when dealing with depression. With that in mind, I'd love to hear your favorite motivational quote! Please share it in the comments below!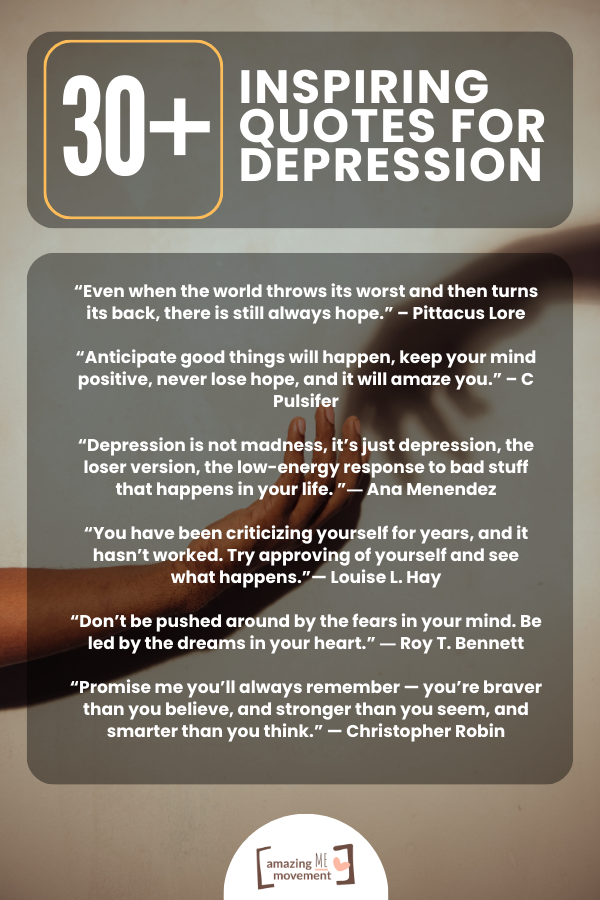 Depression is a serious condition, one that shouldn't be taken lightly. There's always help and resources available, including online mental health services. If you or someone you know is struggling, reach out for support. Remember: You are not alone! Everyone has times of sadness throughout life – don't be afraid to seek help if needed. Together, we can make a difference in the lives of those who are battling depression every day. #YouMatter