All those whose self love, self worth, self confidence and all the other selfs has taken a nose dive into Hell, say Ay! You're so not alone. There are so many of us struggling with low self esteem and self worth. For all of us, I've put together this wonderful list of self worth quotes.
We all have different stories as to where the heck our self worth went. Most of them stem from abusive partners or parents/family. We let people treat us poorly for many different reasons.
It's hard to build confidence and boost our self esteem when, to be honest, we don't even know how.
DID YOU KNOW?…I offer private Angel Card Readings? Powerful, intuitive and life changing. Not sure what this is? Click here  for more info and to book your reading today. Don't forget to check out the testimonials while you're there! Angel Card Readings.
Thought leaders who give us hope
There are many great authors on the world wide web whom I adore for some of their self love and self esteem quotes. Rumi, Dalai Lama, Jen Sincero, Wayne Dyer and of course let's not forget Ralph Waldo Emerson. Oddly enough, not many people have even heard of Ralph!
Ralph Waldo Emerson
Though I haven't included any of his quotes or work in this post let me share some of them with you now. These are some of favourites:
"Self-trust is the first secret of success". Ralph Waldo Emerson

"To be yourself in a world that is constantly trying to make you something else is the greatest accomplishment". Ralph Waldo Emerson

"Our greatest glory is not in never failing, but in rising up every time we fail." Ralph Waldo Emerson
Wayne Dyer
What a man. That's all I gotta say. He touched my heart and the hearts of so many around the world for years. He had such amazing warmth and authenticity. Let me share a few of his great quotes:
"If you change the way you look at things, the things you look at change". Wayne Dyer

"You are not stuck where you are unless you decide to be". Wayne Dyer

"You don't need to be better than anyone else, you just need to be better than you used to be". Wayne Dyer
Ok, let's move on….
Self love quotes got me through the worst times!!!
I write these self esteem quotes and self worth quotes out on post it notes and stick those suckers all over my house. Oh yes I sure do! I'm not always filled with self confidence or self worth and sometimes I have days where I have low self esteem too.
Those are the days I need inspirational sayings to get me through these tough times. I think we all do. For some of us, these motivational messages work perfectly. Others need self help books. Whatever the case may be, these things work!!
This blog I wrote awhile back about self love quotes for when you're feeling sad or down, is a fan favourite! These might resonate with you or someone you love.
and this blog about some of the best self help books on the shelf right now.
You'll also love this POWER-full article on helping you love yourself again so you can stop relationship paranoia
In case you don't really feel like reading the above article (you should though!), at least take a second to check out my self help eBook. It truly is LIFE changing and POWER-full. It is jam packed with all the tools and tips I used to get my life out of rock bottom to happiness.
Click on the image or the link below to order your copy today! You'll be glad you did!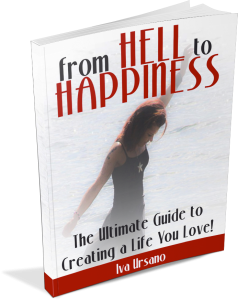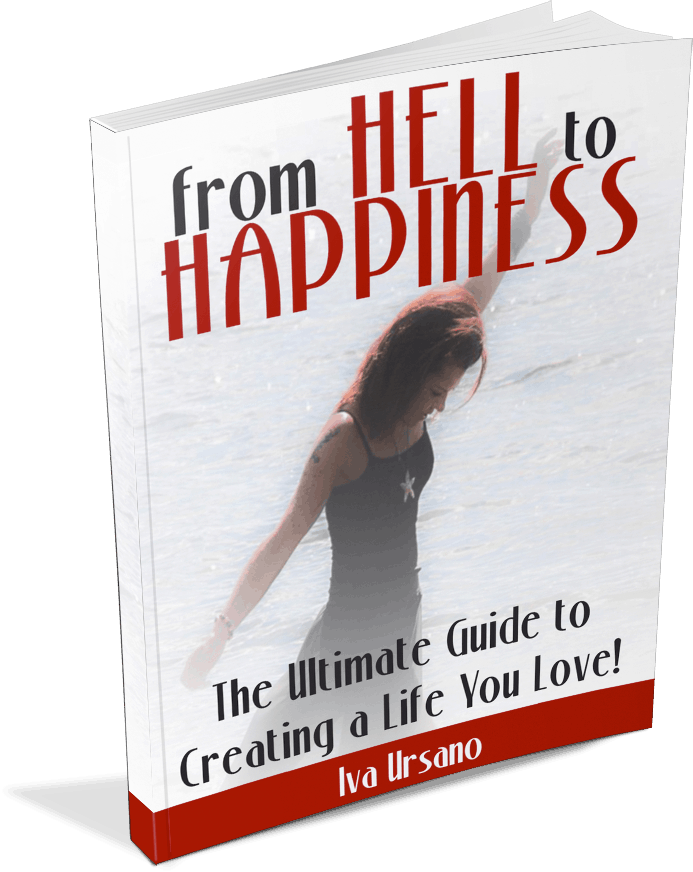 This other post I wrote awhile back has almost 100K shares and it's no wonder why. Read it and find out for yourself.
When We Have Low Self Esteem
This is what happens and how it feels to have low self esteem.
It's hard to love yourself again after you've been beaten down for years. Trust me, I know. I'm not gonna lie and tell you I completely love myself 100% now because I don't. I still have days where I let people cross boundary lines and treat me like crap.
It's hard to see your worth. You let people take advantage of you and walk all over you. You don't think you deserve better. You let people treat you like crap because you crave attention, of any kind.
We don't believe in ourselves. We think we are failures. When we have low self esteem, we think we are stupid and worthless. Even if we've only suffered one failure or setback in our lives, we feel worthless and dumb.
If you've been having a really hard time finding happiness, self worth and self confidence OR you are trapped in a stressful situation that is keeping you stuck in misery, please seek professional help. BetterHelp.com has highly qualified therapists who can help you.
How To Build Confidence!!
That's the tough part. Having to do the internal work necessary to build our self confidence and get rid of our feelings of low self esteem and self worth. I believe this is an ongoing thing. This work will never end.
It's not impossible but it's not easy. There will triggers and tests. Don't beat yourself up if you failed a test. Learn from your mistake and keep on going.
I'm still working on that but when we decide to put the work in, the results are mind blowing. It's when we don't, and we continue to let people walk all over us is where the trouble lies.
You have got to take a stance for your own self confidence and self worth and start making changes in your life. Start loving yourself and showing people the proper way to love and treat you. You deserve that!
You can start right now, today, by reading some powerful self worth quotes to get you on the right track.
Self love quotes to the rescue!
It's hard to love yourself, amirite? We struggle to find self love almost daily especially when something or someone beats us down. It's hard to dig deep and find self love. This is where the awesome 'I love myself quotes' come in. Whenever I feel down I dig up some of the best love yourself quotes and read them until my eyes bleed (ok maybe not that bad but you get the idea)
I love myself quotes pack a powerful punch especially when you read them with meaning and conviction!! Try it!!
Without further ado, here they are…
25 Self Worth Quotes to Help You Love Yourself More!
I hope you enjoy this beautiful collection of self worth quotes I put together for you.
It truly is a beautiful thing to be able to say this!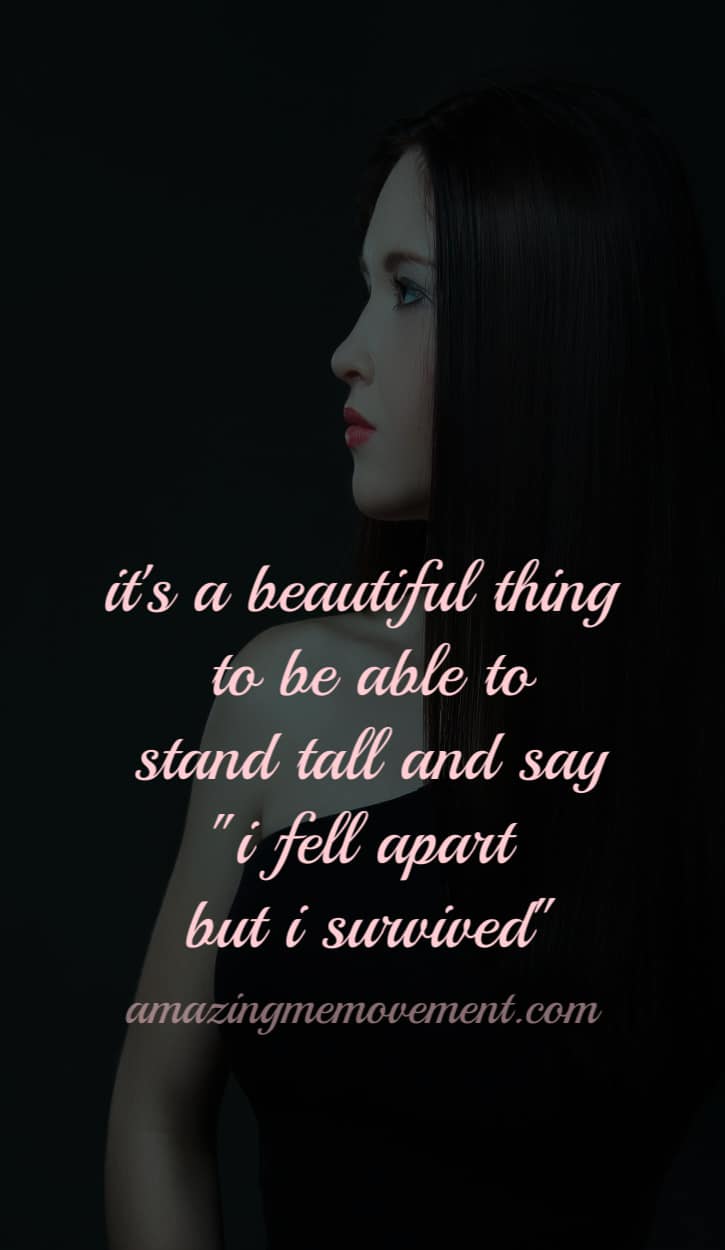 2. You, yourself, as much as anyone in the entire universe, deserve your love and affection. 

3. The more you love yourself, the less nonsense you'll tolerate. 

4. The surest way to lose your self worth is to try and find it in the eyes of others. 

5. Know your worth, never settle. 
6. If you're still searching for that one person who will change your life, look in the mirror.

7. Your value doesn't decrease on someone's inability to see your worth.

8. You carry so much love in your heart, give some to yourself.

9. Don't lower your standards for anyone or anything. Respect is everything

10. There isn't a single person on this planet who is entitled to treat you like shit. Remember that. 

11. I am worthy!!

12. Love yourself first and everything else falls into place beautifully. 

13. A woman is unstoppable after she realizes how much she is worth. 

14.Confidence is not "will they like me". Confidence is "I'll be fine if they don't"

15. Dear Self…I believe in you…keep going!

16. I'm learning to love myself and it's the hardest thing I've ever done. But I'm doing it. And getting better each day.

17. No one can make you feel inferior without your consent

18. My self worth is not determined by others.
19. Happiness is found when you stop comparing yourself to other people

20. They will judge you, they will laugh at you….it has nothing to do with you

21. Self confidence is like a muscle. The more you use it, the stronger it gets.

22.Fall in love with healing yourself and accepting all your imperfections. 

23. You need to understand that if you don't respect yourself, no one else will.

24.The quickest way to boost your self confidence is to do what you are most afraid of doing.

25. Is there anything she can't handle?….she is a warrior, she is you!
Did you love all these self worth quotes and self esteem quotes!?
Did you enjoy these self worth quotes? These are some of my favourites and all of them can be found on my Pinterest page. Feel free to pin your favourites to your page too!!
You so got this!
I know that trying to find our self worth and boost our self confidence are probably two of the hardest things we'll ever have to do in our life but it is so important to stay the course and work on yourself each and every day.
It is hard, it will get easier and the results will blow your mind. Don't let anyone take away your steam or dull your spark. Keep going warrior. In no time, you'll be on top of the world.
Do you love what I share with you? Did this post move you? If anything I write inspires, motivates, empowers or uplifts you please consider saying "Thank you Iva!!" and buy me a coffee!
A simple, small and lovely way to say thank you! Click the button below. Thank you love you xoxo
I love you
Peace and Love
xo iva xo