So many of us want to change, want a better and new life, a new job, maybe even a happier more loving relationship or friendships BUT we do nothing to achieve them. All we do is think about it, dream about it, maybe even talk about it a little bit but that's about it. It all starts and stops there (because many of us simply don't know how to bring this new life into reality).
You know you deserve a better life!
So when does this new life happen? You know, the one you keep talking about? When are you actually going to start doing something about it? We are going to talk about the 4 super easy ways to bring this new life alive. Finally!
That's ok. That's your wake up call. I feel sorry for those who don't answer the call and let it go to voice mail. You should never do this.  If you get the call, answer it. It's your life, right?
So how many of you have taken the time to read motivational and inspirational material? You know the kind: Tony Robbins, Rhonda Byrnes, Abraham Hicks, Les Brown (need I go on?). Anything you've ever read from any of these gurus always has one common theme: Simply put, this means that you can't just write stuff down on boards and post it notes and stick them all over the place and expect it all to manifest.
You actually have to get off your butt and work them!! How??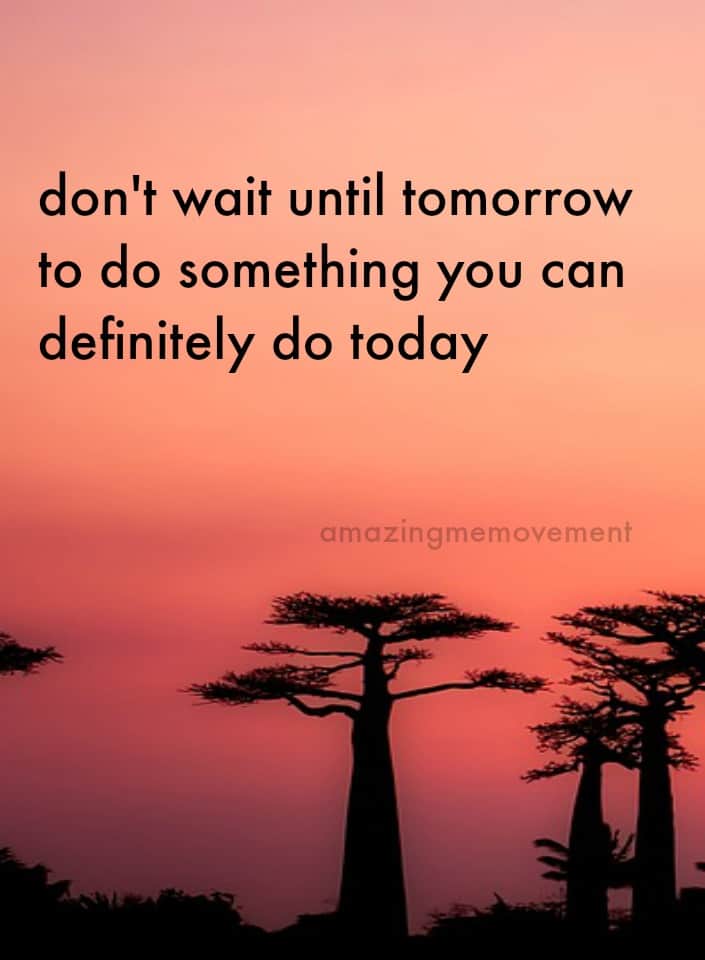 Steps to the life you deserve.
First and foremost, write it out in big bold letters.
Write it out somewhere you are going to see it daily. You will look at this every day, several times a day. The more you see it, the more you feel it, desire it and believe you are going to have it. The more you see it, also, the more it will be on the forefront of your mind and not just a little cloud bubble over your head anymore.
Do research. 
Is it going to take you a month of Sundays to achieve this? How hard is it going to be? Will it cost you all your savings and your first born child? Will it cost you nothing? Find out, dig around and dig deep. If you truly and sincerely are serious about bringing your dreams to life, you need to find out what's involved and how badly you want it. If you want it very bad, you will do the work.
 Talk about your new life. 
Tell your friends, your family, your coworkers, whoever will listen to you and whoever you feel comfortable enough to share it with. The more you talk about it, the more you are indirectly holding yourself responsible for getting into action. These people are going to follow up and say "Hey Sally how's that dream of yours coming along?". It better be coming along well or you're gonna look like nothing but a big dreamer with a loud voice. Let them know you deserve this happy life!!
Get to work. 
You've researched, you've written it out, you've talked about now all that is left is the work. Get to it!!! How bad do you want change in your life? How bad do you want a new life? It's up to you to do the work. Nobody else is going to do that for you! Get at her. You know what's involved now. You have two choices from here on in, ditch it or do it. I go with do it!!!!
Don't leave your dreams simmering on the back burner. The longer it stays on the back burner, the greater the likelihood of it being ignored and only staying a dream, never getting dusted off and never transpiring into something great! Like it should!
For the love of God, stop putting it off! Did you know that whatever your dream is, it quite possibly, could affect and touch the lives of hundreds or thousands or maybe even millions of people around the world? Why are you keeping all that to yourself? Come on now!! Get it out!! This is what you deserve, the life you've dreamed of.
How important is your dream to you? What kind of actions can you take today to make your dream a reality?
"I'm dreaming of Christmas in Peru"
Have you checked out my new and super awesome self help eBook yet? From Hell to Happiness, was written from my heart to yours and takes you step by step to living the life you deserve. Click here for more info and to download your copy now!
Peace and Love!
Iva ♥
(this post contains an affiliate link so if you make a purchase I make a small commission)