45 Disney Movie Quotes That Will Warm Your Heart
Last Updated on 3 years by Iva Ursano
Who doesn't love Disney movies?? Though I am a fan, I also love Pixar movies too!! To be honest, I love anything animated and full of life and fun, with the odd life lesson thrown in. I thought I'd compile a nice list of Disney movie quotes to cheer you up today and remind you how amazing life really is.
(this post contains affiliate links so if you make a purchase I make a small commission-affiliate disclosure)
Disney Movie Quotes
I honestly believe that whoever writes the script for Disney movies has adults in mind. Yes they are mostly for kids, but there is always such a powerful life lesson that even adults can take from them.
I especially love the quotes that encourage you to believe in yourself and your dreams. I also love the ones where they tell us to be kind and loving always.
Anywho…without further ado, here are 45 of my favourite Disney movie quotes. I hope you enjoy them as much as I do and share them with your friends!
First up, the Disney movie love quotes.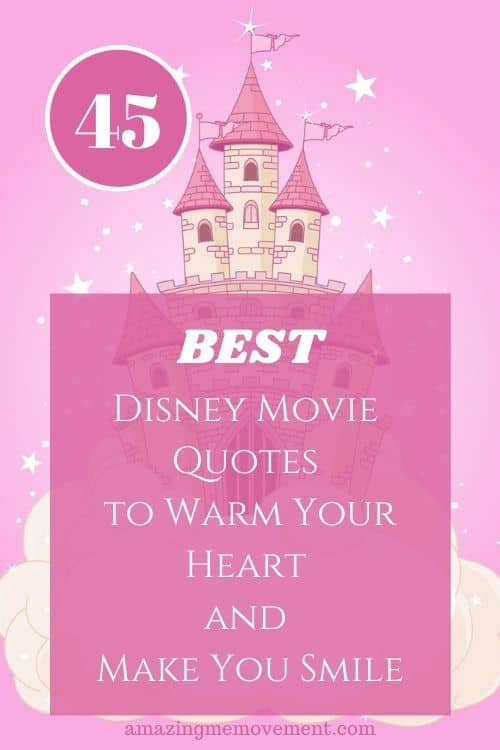 Pin
Disney Movie Love Quotes
"I'd rather die tomorrow than live a hundred years without knowing you" – Pocahontas
"Love is a song that never ends" – Bambi
"Because when I look at you I can feel it, and I look at you and I'm home" – Finding Nemo
"For it is plain as anyone can see. We're simply meant to be" – The Nightmare Before Christmas ( I love this movie so much!)
"Love is an open door" – Frozen
"No matter how your heart is grieving, if you keep on believing, the dream that you wish will come true." – Cinderella
"How do you spell love? You don't spell love. You feel it." – Winnie the Pooh
"Everything is different now that I see you." – Tangled
"People always do crazy things when they're in love." – Hercules

"My dream wouldn't be complete without you in it." – The Princess and the Frog
Did you love those Disney movie quotes about love as much as I did? I think from that list, The Nightmare Before Christmas is my favourite movie. What's yours? Drop it down in the comments below!
Next up, funny Disney quotes.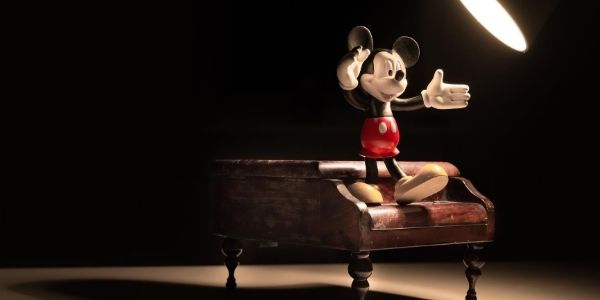 Pin
Funny Disney Quotes
"Being brave doesn't mean you go looking for trouble" – The Lion King
"I'm a damsel, I'm in distress, I can handle this. Have a nice day" – Hercules
"That's a pie-crust promise. Easily made, easily broken" –Mary Poppins
"You're mad. Bonkers. Off your head. But I'll tell you a secret, all the best people are" – Alice in Wonderland
"A queen is never late. Everyone else is simply early" – The Princess Diaries
"I shall call him Squishy and he shall be mine and he shall be my Squishy" – Finding Nemo
"Teenagers. They think they know everything. You give them an inch, they swim all over you" – The Little Mermaid
"This is the perfect time to panic!"– Toy Story (another one of my faves!!!)
"I can't believe it, I'm losing to a rug." –  Aladdin
"You're all way past the beauty sleep thing, trust me." –  Mulan
Disney doesn't quite have the sense of humour I do but I still think the above quotes are cute!
Next up, Disney quotes about friendship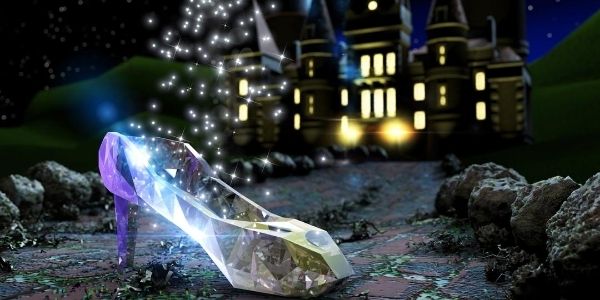 Pin
Quotes About Friendship
Oooh, I love these ones. The Disney quotes about friendship warm my heart and remind me how blessed I am with the friends I have in my life. I hope they do that for you too!
"You've got a friend in me!"- Toy Story (such a fun song too!)
"Good friends will help you until your unstuck." – Winnie the Pooh
"Remember you're the one who can fill the world with sunshine." – Snow White and the Seven Dwarfs
"Ohana means family. Family means nobody gets left behind." – Lilo & Stitch
"I wouldn't have nothin' if I didn't have you." – Monsters, Inc.
"I wouldn't trade it for anything. Never, no, never. Your friendship is the best present ever." – Winnie the Pooh
"When you're the best of friends having so much fun together, you're not even aware you're such a funny pair." – The Fox and the Hound
"If everybody got somebody by the hand, maybe everyone could learn and understand." – The Little Mermaid
"I knew when I met you an adventure was going to happen."  – Winnie The Pooh
"Every minute spent in your company becomes the new best moment of my life."  – Bolt
Next up, inspirational Disney quotes. These are the ones that are going to make you believe in yourself and remind you to reach for the stars.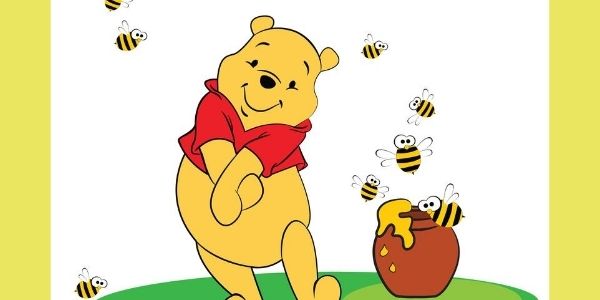 Pin
Inspirational Disney Quotes
"Listen with your heart, you will understand." – Pocahontas
"Oh yes, the past can hurt. But the way I see it, you can either run from it or learn from it." – The Lion King (best quote ever!!!)
"Our fate lives within us. You only have to be brave enough to see it." – Brave
"Now, think of the happiest things. It's the same as having wings." – Peter Pan
"The problem is not the problem. The problem is your attitude about the problem." – Pirates of the Caribbean
"Today is a good day to try." – The Hunchback of Notre Dame
"You don't have time to be timid. You must be bold and daring." – Beauty and the Beast
"If you focus on what you left behind, you will never be able to see what lies ahead." –  Ratatouille
"The very things that hold you down are going to lift you up." –  Dumbo
 "Open different doors, you may find a you there that you never knew was yours. Anything can happen." – Mary Poppins.
And I'd like to end with some great quotes by Walt Disney himself. What an amazing creator he was.
Quotes by Walt himself!
All our dreams can come true, if we have the courage to pursue them.

It's kind of fun to do the impossible. (yesssss preach it!!

The more you like yourself, the less you are like anyone else, which makes you unique.

"The way to get started is to quit talking and begin doing."

"If you can dream it, you can do it"
If you loved this post please don't forget to share it. You can also now support me and my work by buying me a coffee!! Click the link below to find out more.