Manifesting the Life of Your Dreams is Easier Than You Think.
Ah we've heard it all before a million times. If you want to manifest the life of your dreams, it starts with you. And a million other things you need to be doing. We set intentions, we pray with all our might, we feel it, believe it and want it yet it still doesn't come.
So what went wrong? What step did I miss? I did everything the gurus told me to do but still nothing happened. You probably didn't do anything wrong but what all those gurus forget to tell you is that to manifest your heart's desire takes more than just setting intentions with intense emotions.
Manifest now dammit!
First of all, remember the Universe not only has a funny sense of humour, it also knows what's good for you and what's not. If you're trying to manifest your ex back, the Universe will probably fight you the whole way on that one. He/she is not good for you and is an ex for a reason. Time to let it go.
But what about other things like
a better job
happier love life
more money
better relations with family/friends and spouses
travel more
and much more.
So how do we manifest those? It's easier than you think.
Stick with me here
I'm going to share a very profound statement with you and I want it to really really sink in.
Everything is energy, good or bad.
So what exactly does that mean? It means that not only you have energy but the things you own and the space you live in has energy too. And yes, good and bad. Now knowing this, and before we get into this, I want you to take a super quick inventory of your space and your belongings.
Do you like/love them? Do they make you happy? Are you holding on to things from the past that have dark or sad memories but you can't bear to part with them?
Are you following me now?
Think about a toxic person for example. Sally is someone you don't like to be around, no one does. A black cloud hangs over her head 24/7. She's toxic and miserable. You avoid Sally at all cost.
Now let's take a look at that ugly picture you got from Aunt Betty 5 yrs ago (that was gifted to you by Uncle Jerry). She was your favourite Aunt and she's dead now but fact of the matter is, that picture is ugly and you really don't like it. Negative energy. Period.
The fact that she's dead adds even more negative energy to it. Why do you want to remember Aunt Betty with an ugly picture that you hate?
Get me now?
Your space, your things.
Let's go back to why we can't manifest all the things we want. Let's also go back to energy is everything. When you realize that your space has negative energy things in it, you will then realize that in order to bring about more positive things in your life, you need to get rid of the negative things in your life. 
But there's more (and the Feng Shui geek in me kicks in). Have a good look around, again, at your space. Is it clean, pretty, does it speak peace, love and harmony to you? Do you love coming home after a full day of work or does your home cause you more stress because it's in chaos and disarray?
Is your home office a jumbled up mess of papers, garbage, files, boxes and all other things that wreak havoc on you?
If you're wondering why you can't manifest the things you want, it's time to take a deeper look into your personal space. There is so much more to manifesting than just writing out intentions and sending them out with the new moon or the Angels.
If you don't understand the simple and easy practice of Feng Shui, you just may never get the things you want. Trust me on this one.
Do you love listening to motivational podcasts? I think you might love mine! :)
Peace and Love
Iva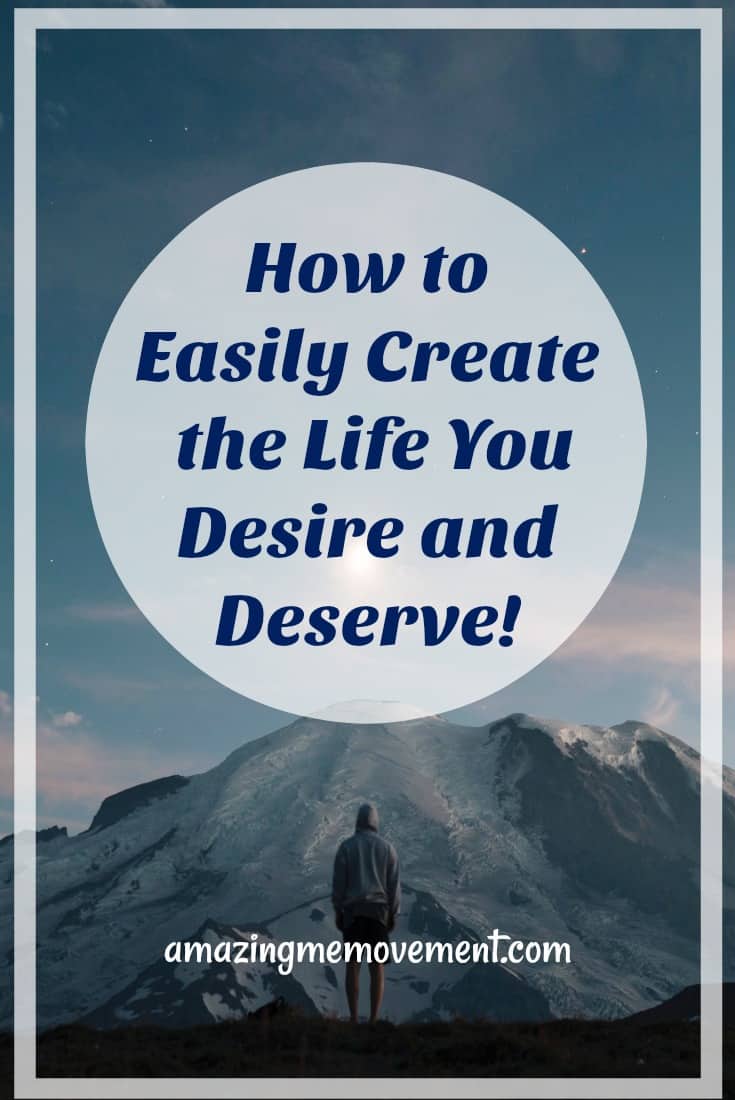 (this post contains an affiliate link so if you make a purchase I may make a small commission)