15 Gratitude Sayings That Will Remind You How Blessed You Are
Last Updated on 10 months by Iva Ursano
Who loves inspirational quotes and sayings? Raise your hand now. I love them all. Positive inspirational quotes, deep life quotes, confidence quotes, blessed quotes you name them I love them. Even the funny ones! But truthfully, my favourites are the gratitude sayings and quotes.
Why? Because though you can read a million motivational and inspirational quotes and they all mean something good, to me the gratitude sayings really remind us how great our life is and that we have so many things to be grateful for.
[mailerlite_form form_id=3]
How often do you find yourself complaining about something and then suddenly realize how silly it sounds? I know personally when I do this I have to catch myself and say "Oh Iva now you stop that. Look at all the amazing blessings you have in your life now!"
It can be quite the wake up call. More so when you complain about something that is broken and then see someone who doesn't even have one, like a home. There are so many people in the world who have less than half of the stuff we own and complain about.
Start your day with gratitude sayings!
I'm a firm believer and practicer (is that a word?) of gratitude. As soon as my eyes open first thing in the morning the very first words that escape my lips are 'thank you'. I know how blessed I am. There are so many things to be thankful for in my life.
Yours too. Just the fact that you woke up this morning, have eyes to read this blog, have something to read it on and have the mental capacity and ability to understand it is mind blowing. So many don't even have any of that.
Why is gratitude so important?
The more gratitude you feel and express, the happier you will feel and the more things you will have in your life to be grateful for. Not only that, practicing gratitude helps us to switch our mindset from "oh why did this happen to me?" to "I'm glad this happened because it is teaching me a valuable lesson".
I know that may sound kind of ridiculous but it's true. When we are grateful for things, all things that happen in our lives we are better prepared to deal with each day and all the surprises it brings.
It's important to start your day, every day, with gratitude and super easy to do. Just say thank you as soon as you wake up! It's that simple!
If you like inspirational and deep quotes you might also like these ones too!
10 Jen Sincero Quotes To Remind You How Badass You Are
20 Inspirational and Badass Quotes
10 of the Best Quotes About Life You Need to Read
How to practice gratitude when you're having a bad day
I completely understand that it's super hard to practice gratitude when you're having a really hard or poopy day. What on earth is there to be grateful for right?
It was one bad thing after another and you can't find a single thing to be grateful for. I totally get that. I've had many days like that too.
This is what I do when my day is horrible and I need to stop and just be thankful for at least something:
I will stop and try to see something good in the situation
if I can't do that, I will try to find at least one good thing that happened to me today
once I find one thing I can usually find a few more too!
I will take deep breaths and hold those blessings close to my heart and my frustration is soon replaced with peace
at bedtime, I will think about the good things in my day, not the bad things
You have got to stop and find something in your crummy day to be grateful for and it will put the whole day into a better perspective for you. Then when you go to sleep at night, hold those good things in your heart and mind, not the bad things that happened.
15 Gratitude Sayings and Blessed Quotes
As most of you know, on my Facebook page I create and share some of the best quotes about life. Most of them are women empowerment quotes but I do share many in your face inspirational quotes as well. I also try to squeeze in as many gratitude quotes as I can in a day. Some are mine, some belong to other big pages.
Here I will share with you my favourite 15 quotes on gratitude in hopes they will remind you how blessed you are and also in hopes that you will share them. Remember you can Pin these quotes too! (I recommend you do that!)
"This is a wonderful day. I've never seen this one before". Maya Angelou
The lovely Maya Angelou. This is by far one of my favourite. Every time I read it I always shout "YES!!" Thank you for this new day.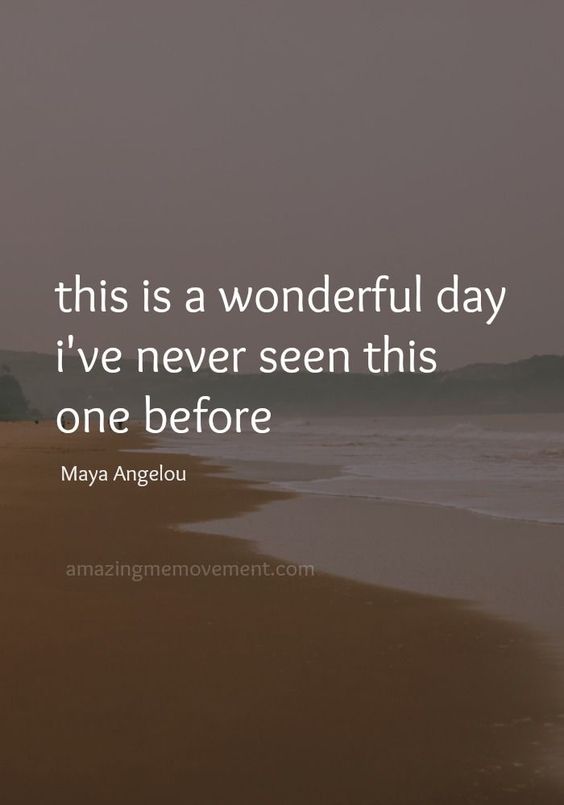 Pin
"Learn to be thankful for what you already have while you pursue all that you want". Jim Rohn"
The only way to bring in more good stuff and more blessings is to be thankful for what you have right now. If you waste time complaining about things the Universe will give you more things to complain about. That's how energy and the Universe works.
"There is always always always something to be grateful for". Me!
I mean, isn't there? The roof over your head, the clothes on your back, the water you have to drink, shall I go on? You have a million things to be grateful for right now.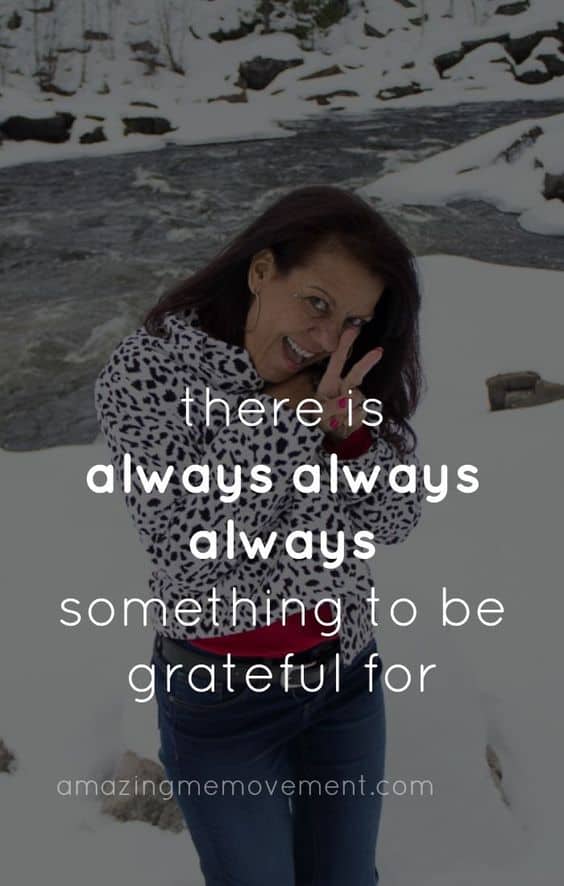 Pin
"If you want to find happiness, find gratitude". Steve Maraboli
With gratitude comes joy, peace, happiness, love and more abundance. It also brings with it more things to be grateful for. The more gratitude you have, the happier you will be.
"Your first thought in the morning should be 'Thank You'". Me!
See? I told you! As soon as your eyes open, as soon as you realize you are awake, say thank you. You made it through another night safely and alive. That's a ton to be thankful for. This too is probably one of my fave gratitude quotes.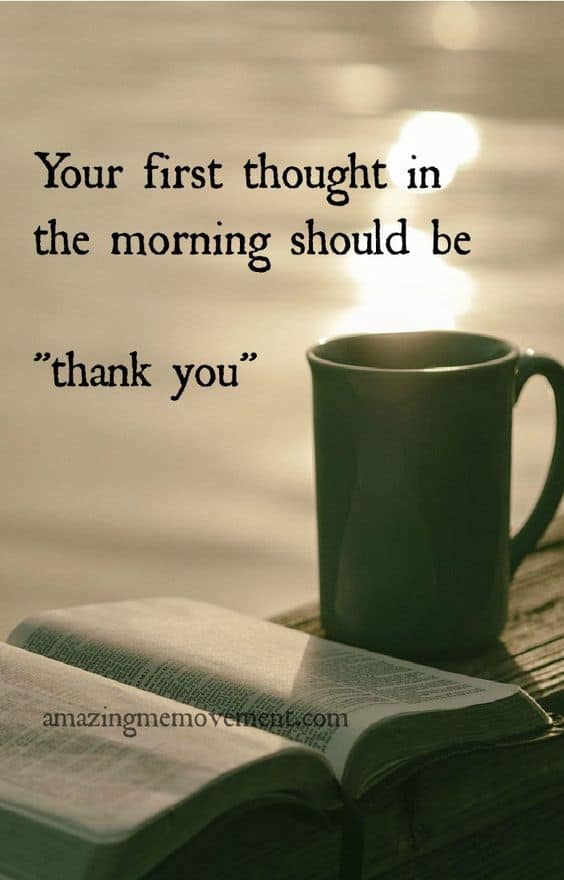 Pin
"Gratitude changes everything".
Amirite? Of course it does! When we are grateful we are happy and we are sending out positive thankful energy to the Universe. In turn, well you know, it sends more cool things to be grateful for! Yay!!
"In the blink of an eye, it could all be taken away. Be grateful always". Me!
This is kind of an 'in your face' gratitude quotes but it's so true. What you have today, including your home or loved ones, can be gone in a second. Never take them for granted. Be grateful always for what you have.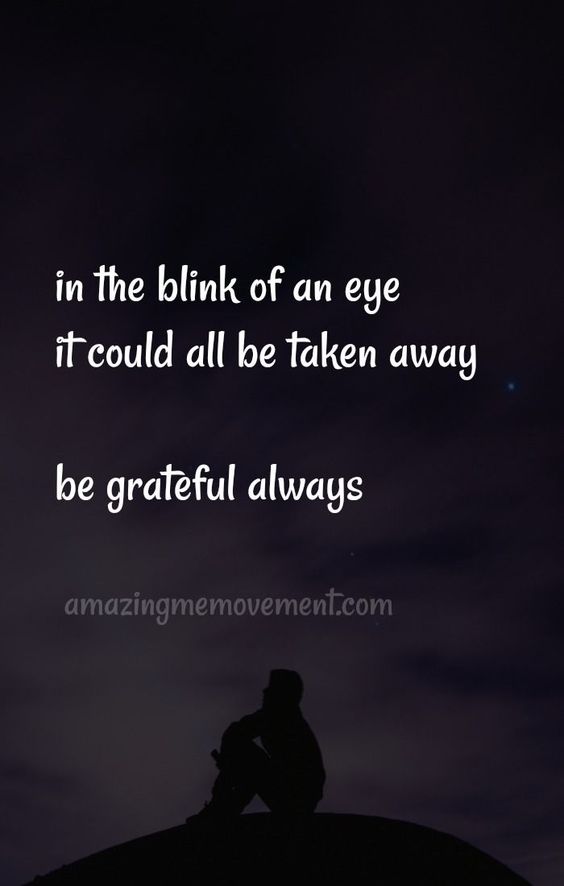 Pin
"Gratitude is riches. Complaint is poverty". Doris Day
Boom! I love this one and actually just found it the other day. And how true can this be? When you complain, you will get more things to complain about. Practice gratitude and watch all sorts of riches appear, even love.
"Happiness isn't about getting what you want all the time. It's about loving what you have and being grateful for it." Me!
Right? And we all already know you can't buy happiness. Oh you can try but it's only temporary. Just love what you have and be grateful for it now. Out of all my gratitude sayings, this one is super popular! No wonder why.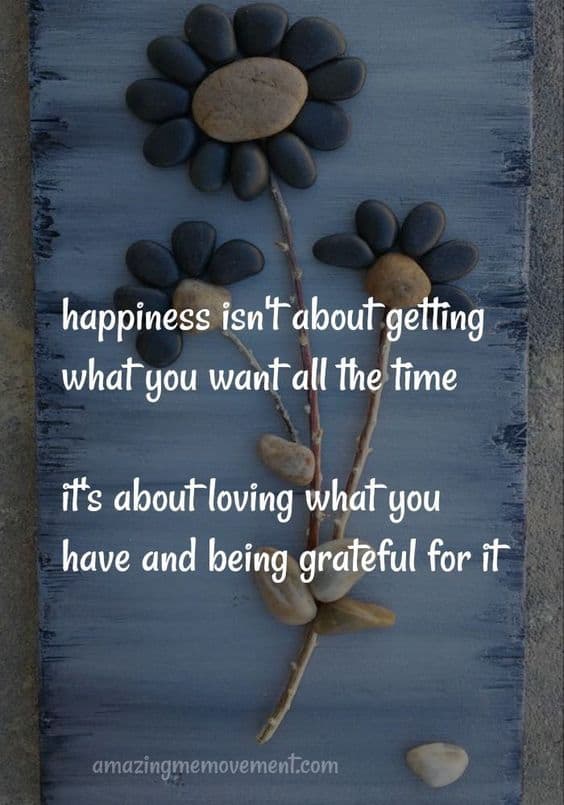 Pin
"It is not joy that makes us grateful. It is gratitude that makes us joyful"
Of course when we feel joy we are grateful but true joy comes from having an attitude of gratitude already in place. More gratitude, more things to be joyful about and more love and abundance. Yippee!
"Look for the blessing in everything". Me!
Everything you have now, all that you had and all that is on its way to you is a gift. It's all something to be grateful for. Find the blessing and the gift in all of it.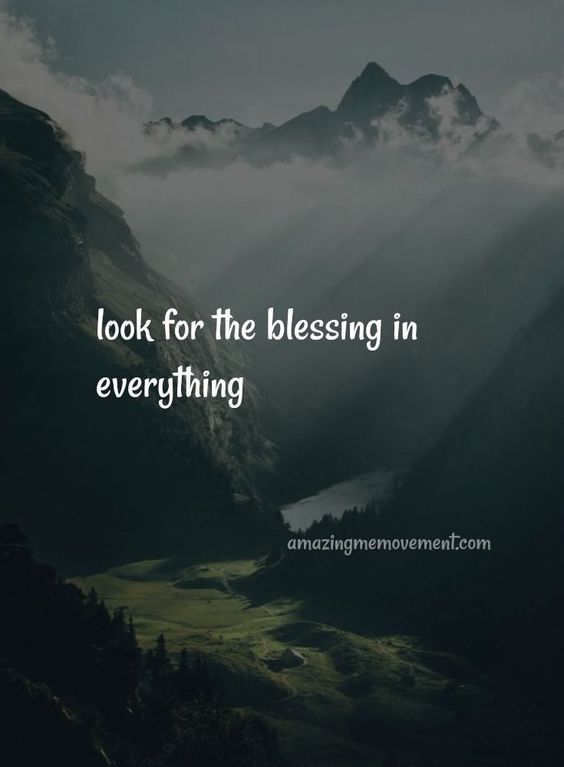 Pin
"A grateful heart is a magnet for miracles".
Dare I say it again? Another one of my favourite gratitude sayings. I find this one just has so much power behind it. Be a magnet for miracles, not misery. Watch your words, your thoughts and your feelings.
"There will come a day when you will be so grateful you never gave up". Me!
I promise. There will be. Look how far you've already come! You've already survived 100% of your worst days. Keep going. Don't give up. You'll be grateful you didn't.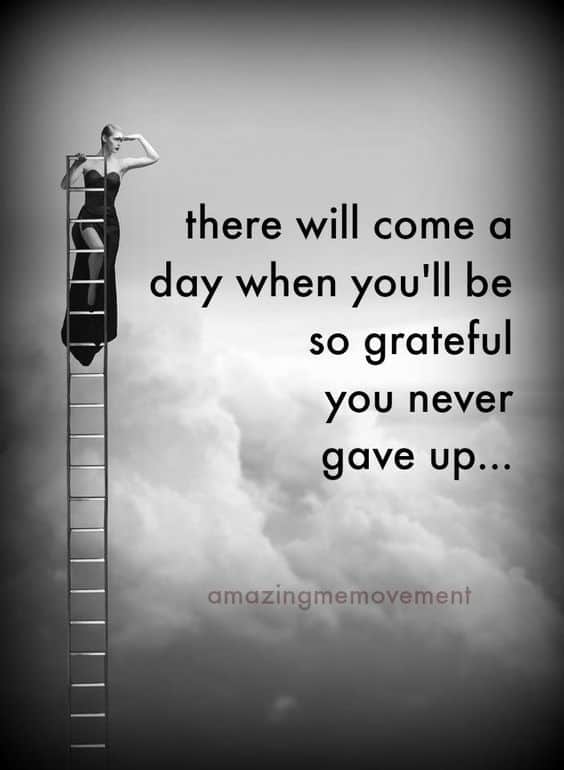 Pin
"Gratitude is when memory is stored in the heart and not in the mind" Lionel Hampton
I love this one!! When we store things in our hearts with love, we remember them as blessings and gifts and we are grateful for them. Too often we hold things in our mind and we end up being angry over them. Choose the heart.
"When you are grateful, fear disappears and abundance appears." Tony Robbins
Oh how I adore Tony Robbins. Love him or hate him his gratitude quotes are amazing. I believe he has some of the best quotes on life to be honest. But think about this one. Be grateful and watch how fear magically goes away!
What are some of your favourite gratitude sayings?
[mailerlite_form form_id=3]
These are just a few of my favourites but I'm sure I have a million more to share with you! Do you have some faves you'd like to share? Drop them in the comments below. I'm always up for reading beautiful quotes on life, love, prosperity, abundance and all things great!
Peace and Love
Iva