Fitness Fuel: 35+ Quotes About Fitness Journey
Last Updated on 1 month by Iva Ursano
Who doesn't need quotes about fitness journey now and then? Whether you're just starting your fitness journey or looking to achieve new goals, keeping your motivation up is important. You can put these quotes to work by meditating on them, writing them down, and using them as reminders when you need that extra burst of motivation.
I Simply Love Inspiring Quotes
If you have been following me, you may be aware that reading life-changing quotes has been instrumental in helping me overcome some of the most challenging times of my life. If you're like me, you might want to check out some of my quote blogs:
I want to think that quotes are changing lives worldwide. They are powerful words that can make you think and act more smartly.
So, here are 35+ quotes about fitness journey to inspire you on your own journey:
Quotes About Fitness Journey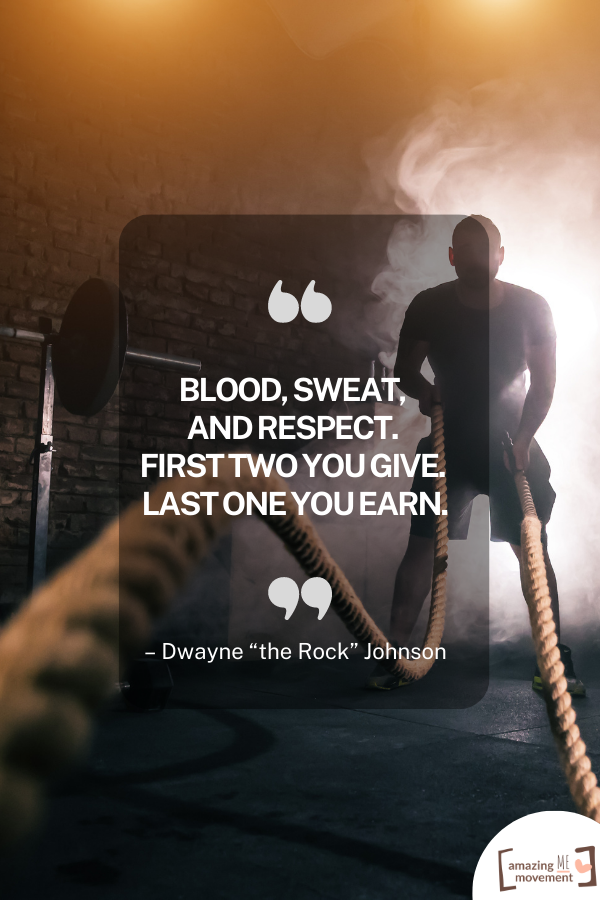 "Blood, sweat, and respect. First two you give. Last one you earn. "

– Dwayne "the Rock" Johnson.
"I've always believed that if you put in the work, the results will come. "

– Michael Jordan
"Motivation is what gets you started. Habit is what keeps you going. "

– Jim Ryin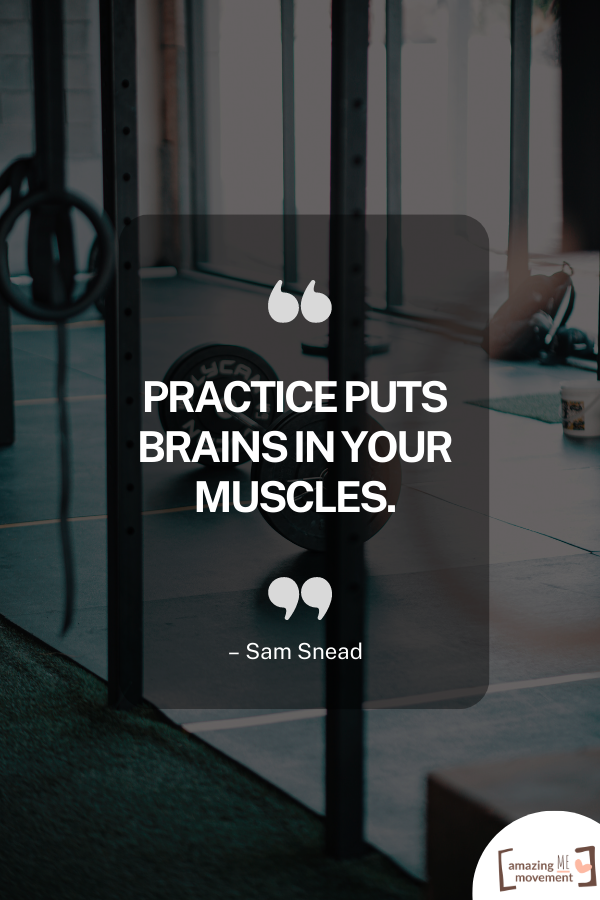 "Practice puts brains in your muscles. "

– Sam Snead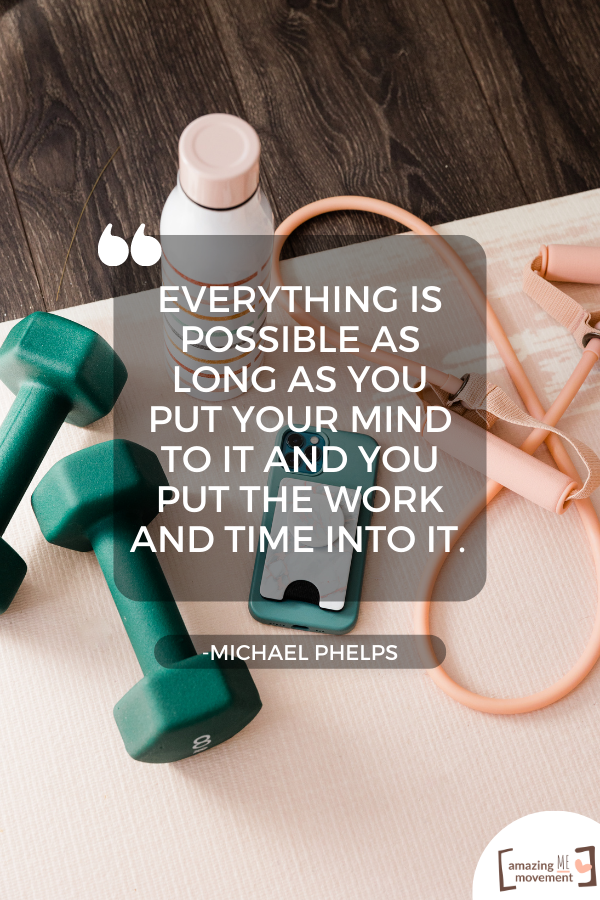 "Everything is possible as long as you put your mind to it and you put the work and time into it."

– Michael Phelps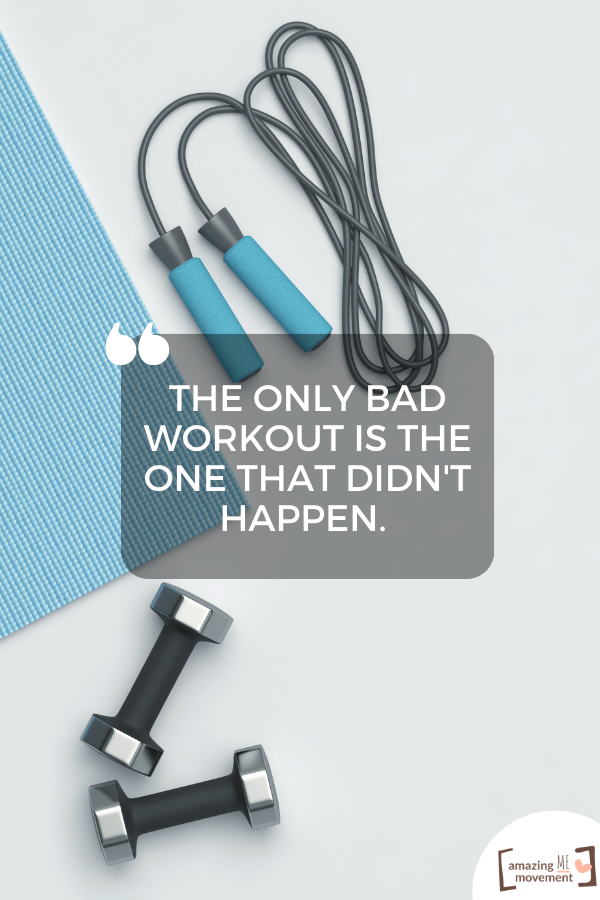 "The only bad workout is the one that didn't happen."
"If you turn up worrying about how you're going to perform, you've already lost. Train hard, turn up, run your best, and the rest will take care of itself. "

– Usain Bolt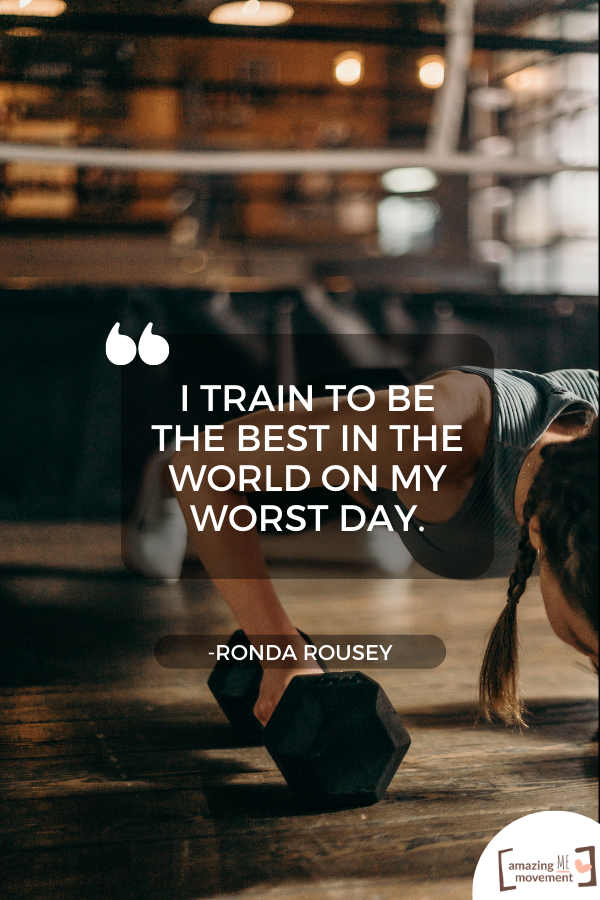 "I train to be the best in the world on my worst day. "

– Ronda Rousey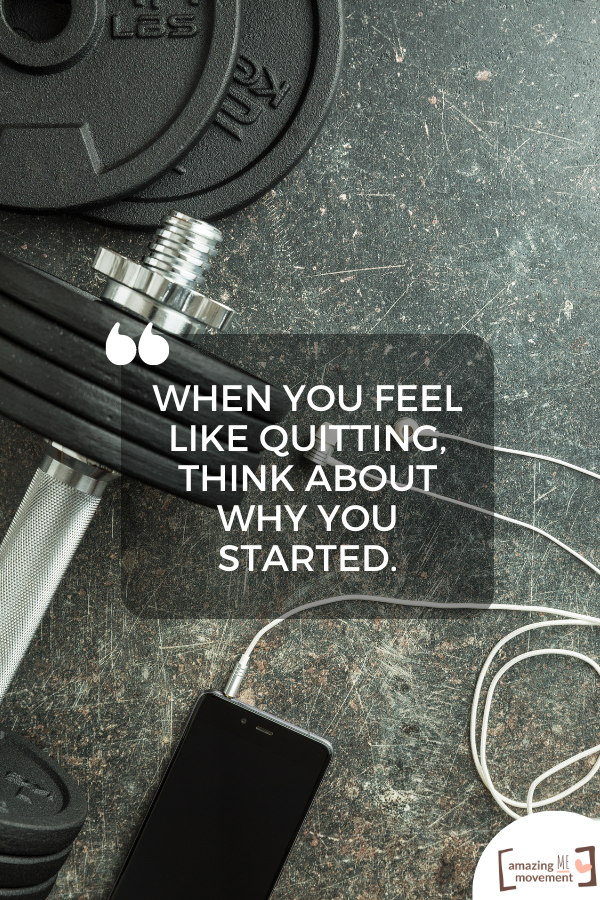 When you feel like quitting, think about why you started.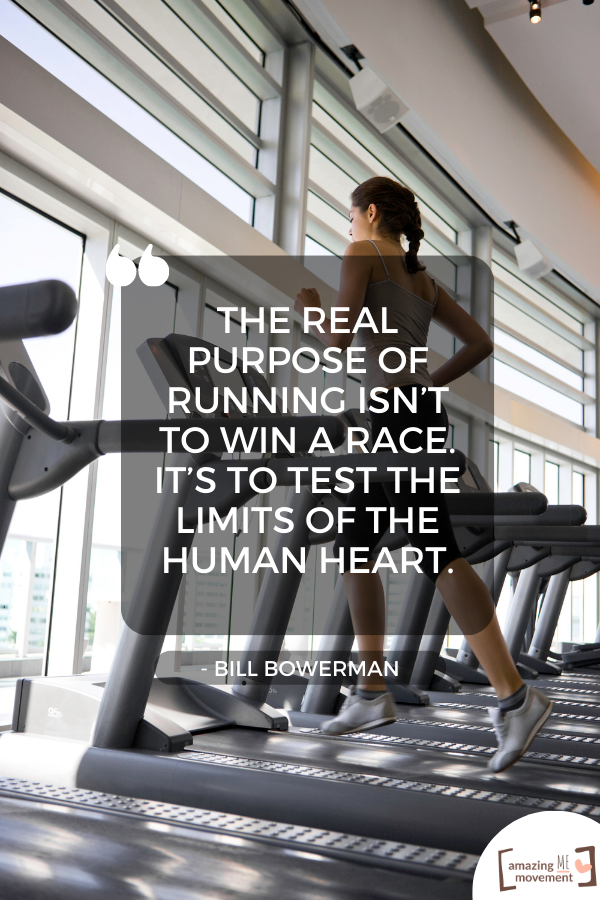 "The real purpose of running isn't to win a race. It's to test the limits of the human heart."

– Bill Bowerman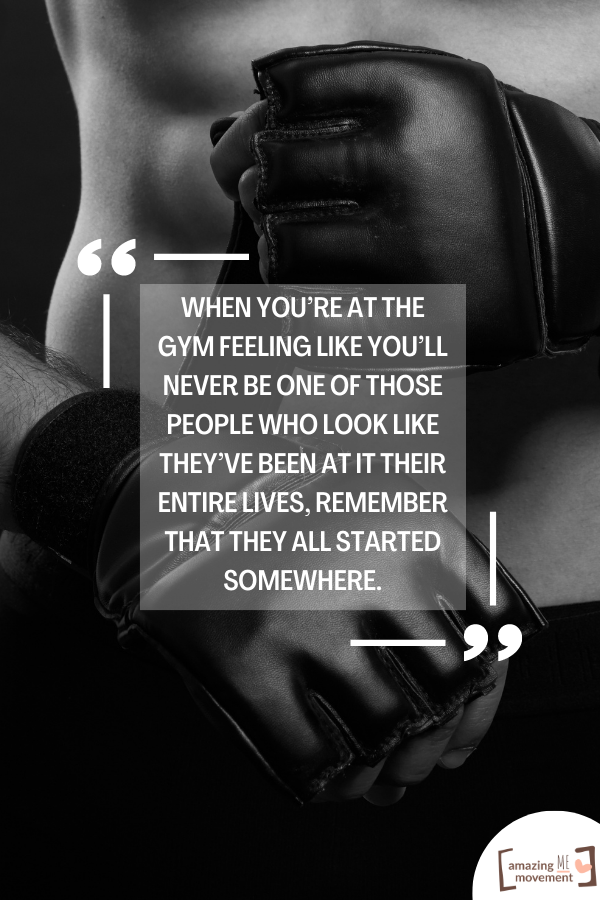 "When you're at the gym feeling like you'll never be one of those people who look like they've been at it their entire lives, remember that they all started somewhere."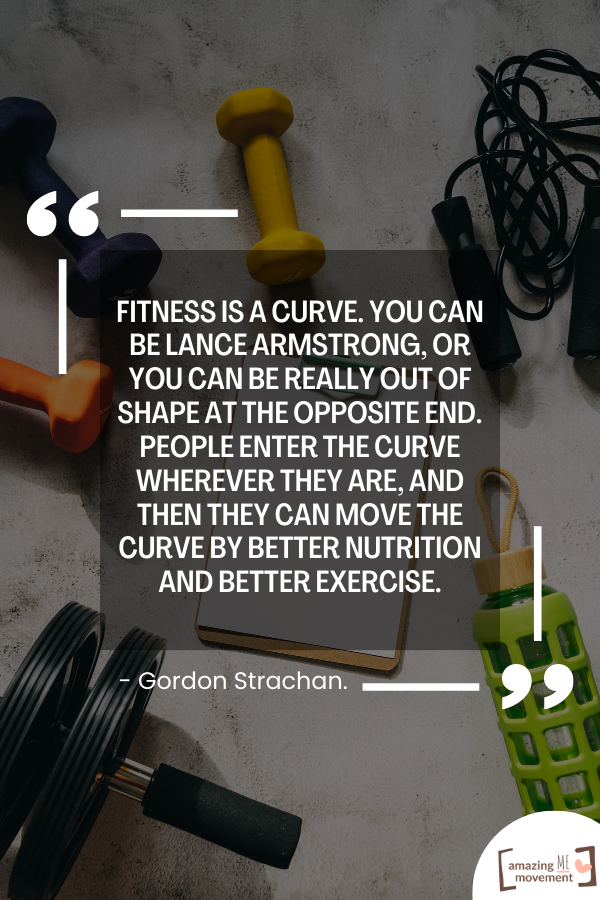 "Fitness is a curve. You can be Lance Armstrong, or you can be really out of shape at the opposite end. People enter the curve wherever they are, and then they can move the curve by better nutrition and better exercise. "

– Gordon Strachan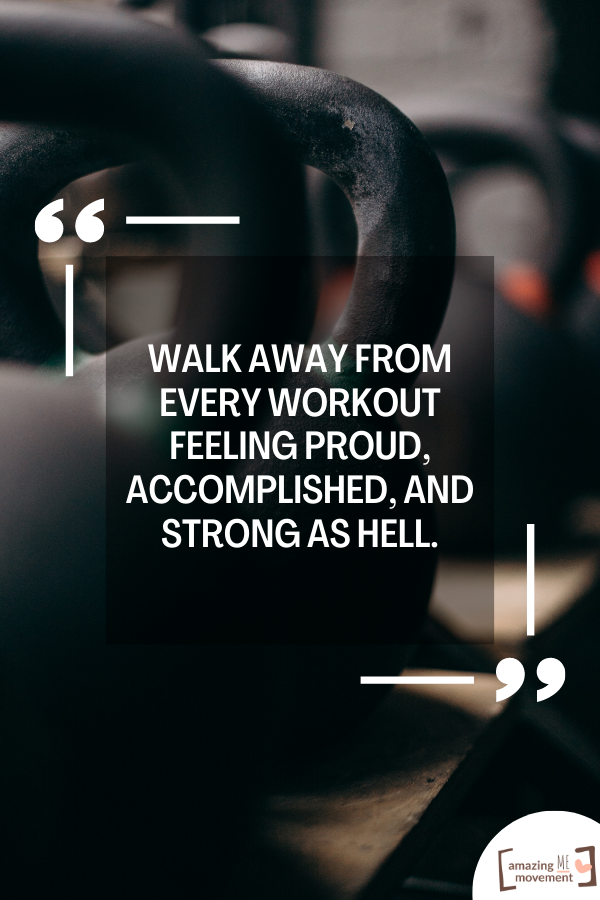 "Walk away from every workout feeling proud, accomplished, and strong as hell."
"You're only one workout away from a good mood."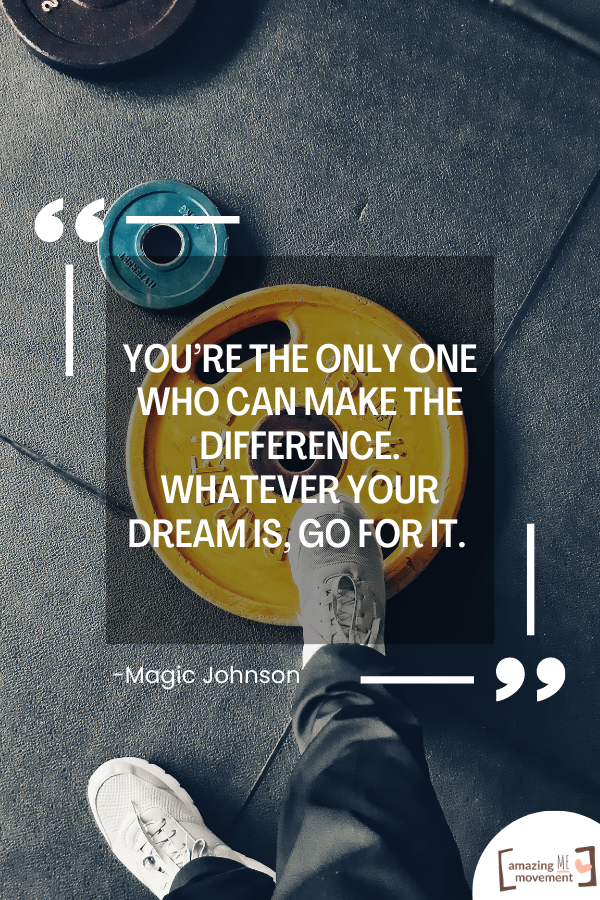 "You're the only one who can make the difference. Whatever your dream is, go for it."

– Magic Johnson.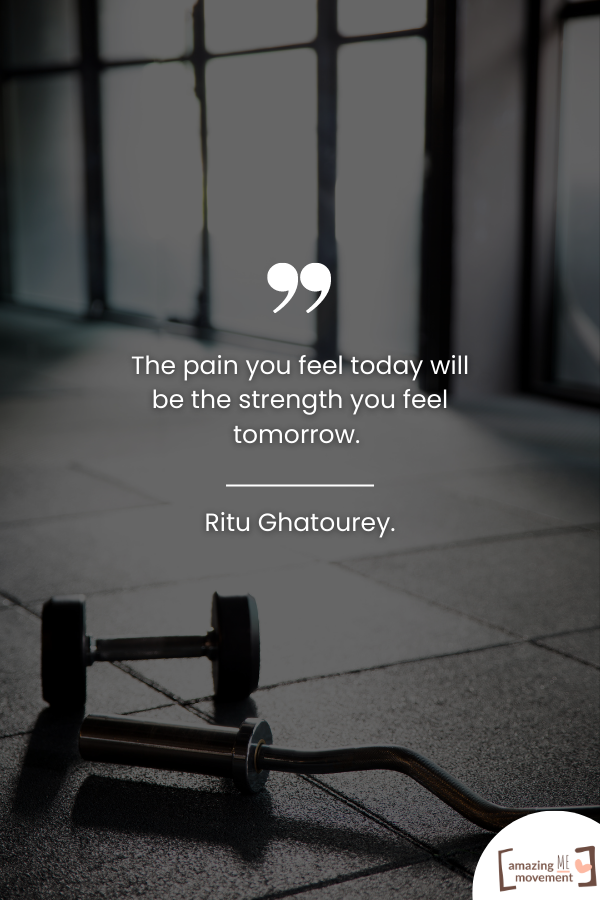 "The pain you feel today will be the strength you feel tomorrow."

– Ritu Ghatourey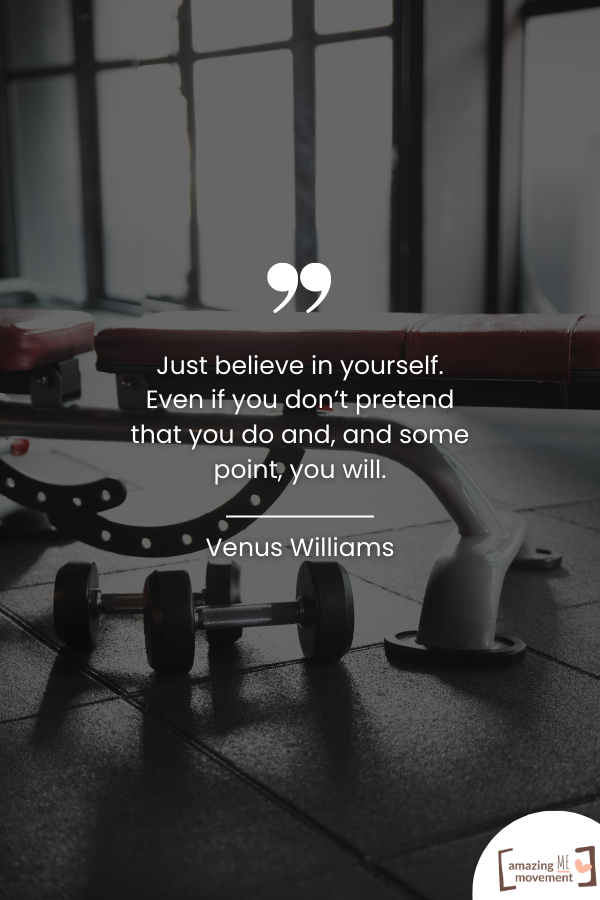 "Just believe in yourself. Even if you don't pretend that you do and, and some point, you will."

— Venus Williams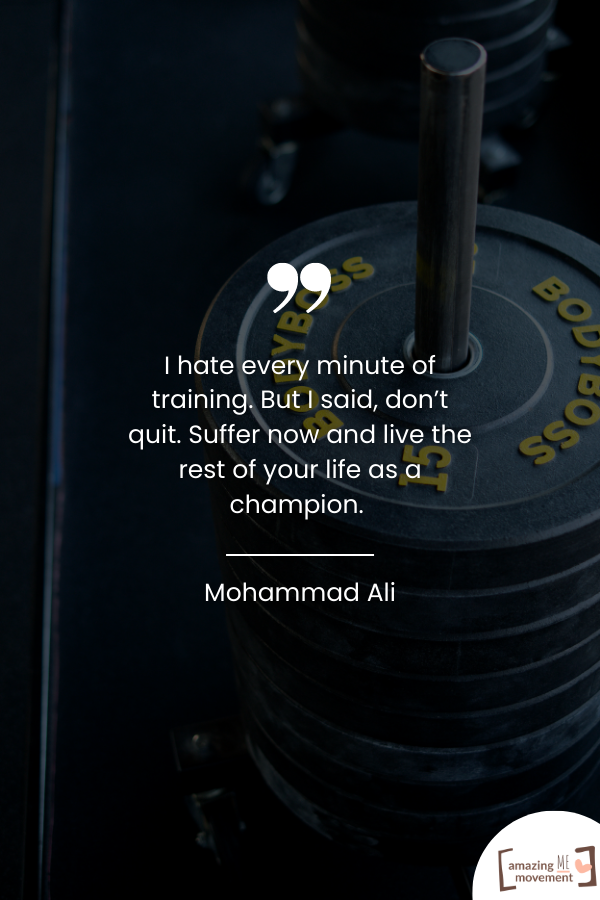 "I hate every minute of training. But I said, don't quit. Suffer now and live the rest of your life as a champion."

– Mohammad Ali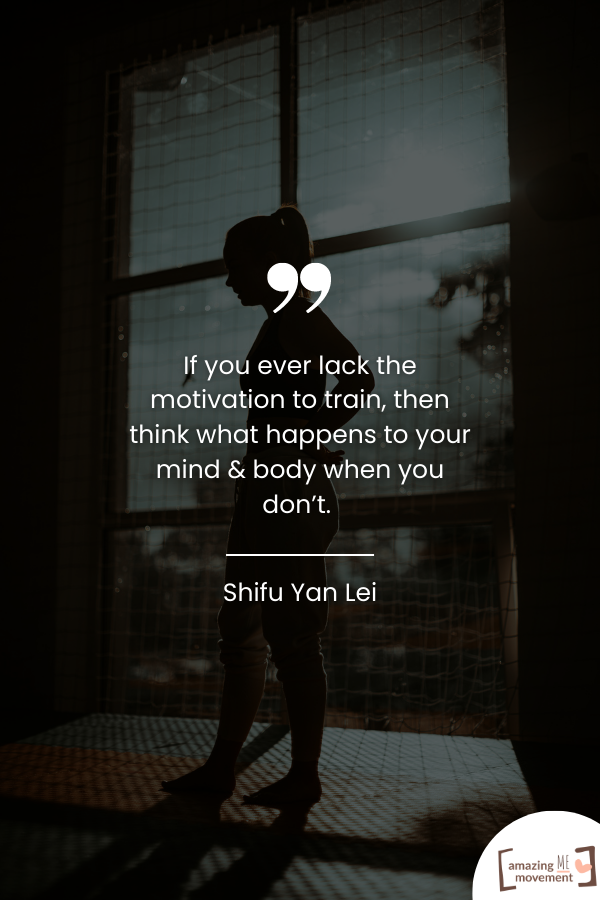 "If you ever lack the motivation to train, then think what happens to your mind & body when you don't."

– Shifu Yan Lei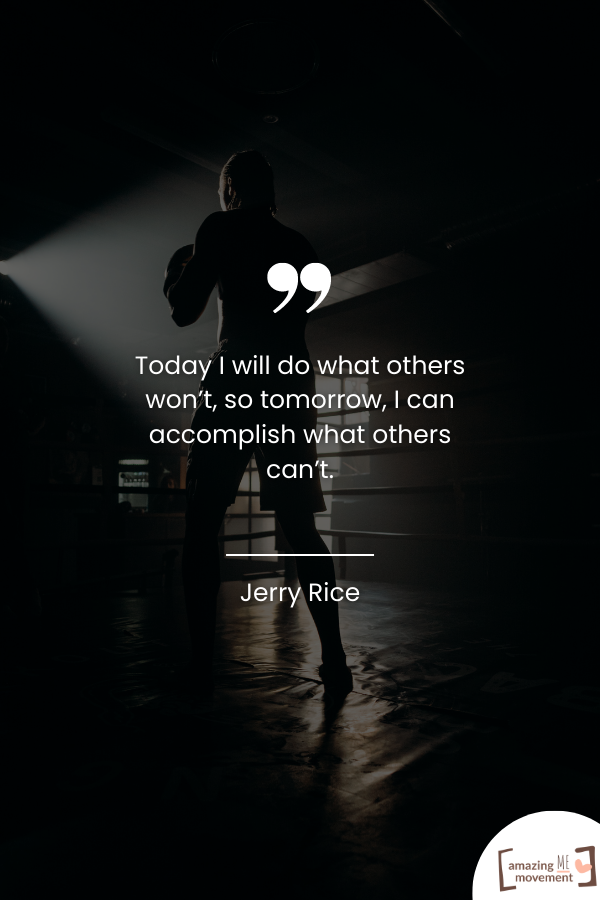 "Today I will do what others won't, so tomorrow, I can accomplish what others can't."

– Jerry Rice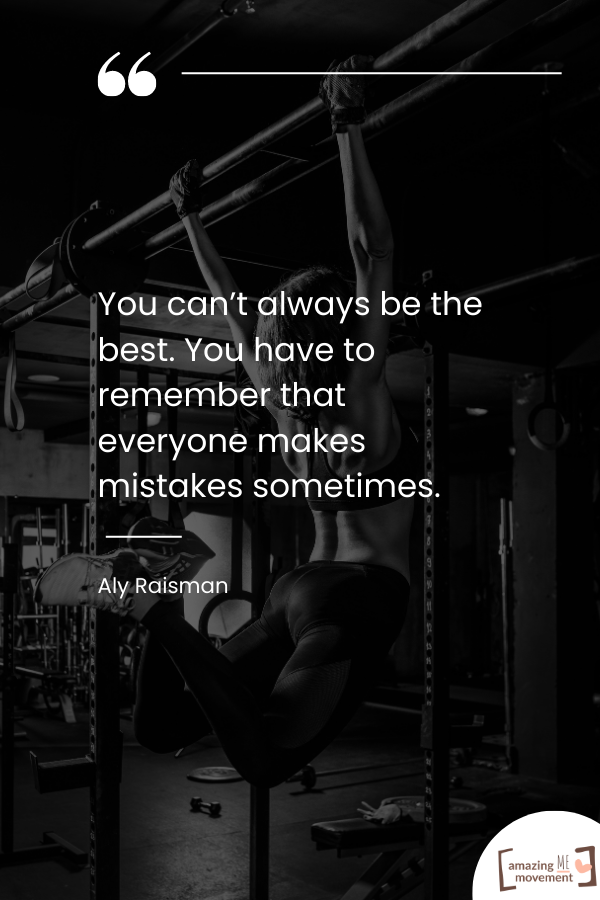 "You can't always be the best. You have to remember that everyone makes mistakes sometimes."

– Aly Raisman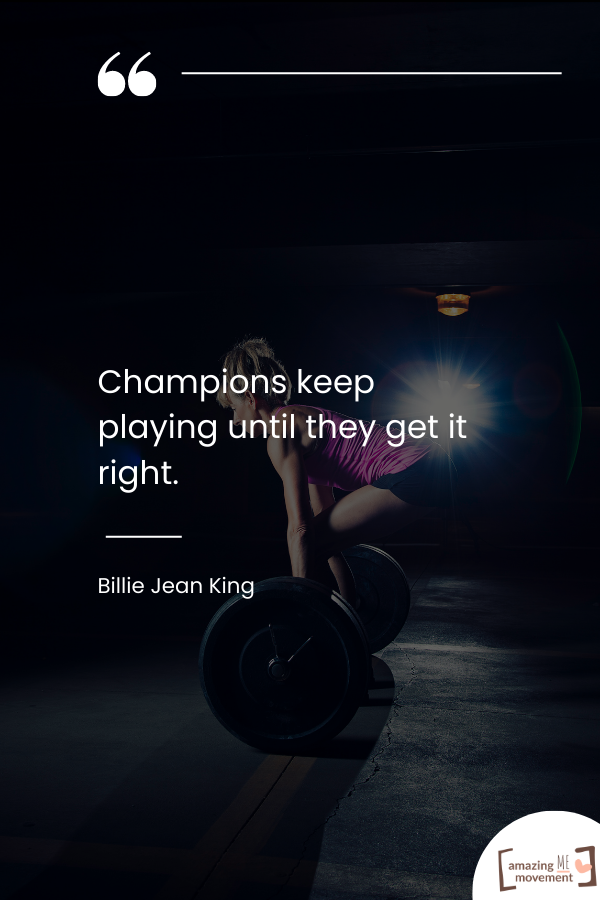 "Champions keep playing until they get it right."

– Billie Jean King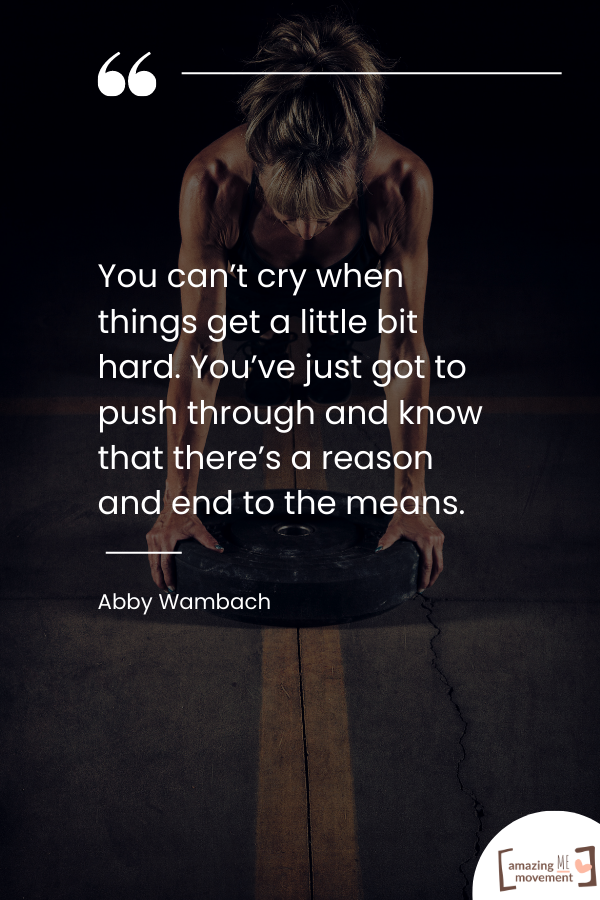 "You can't cry when things get a little bit hard. You've just got to push through and know that there's a reason and end to the means."

— Abby Wambach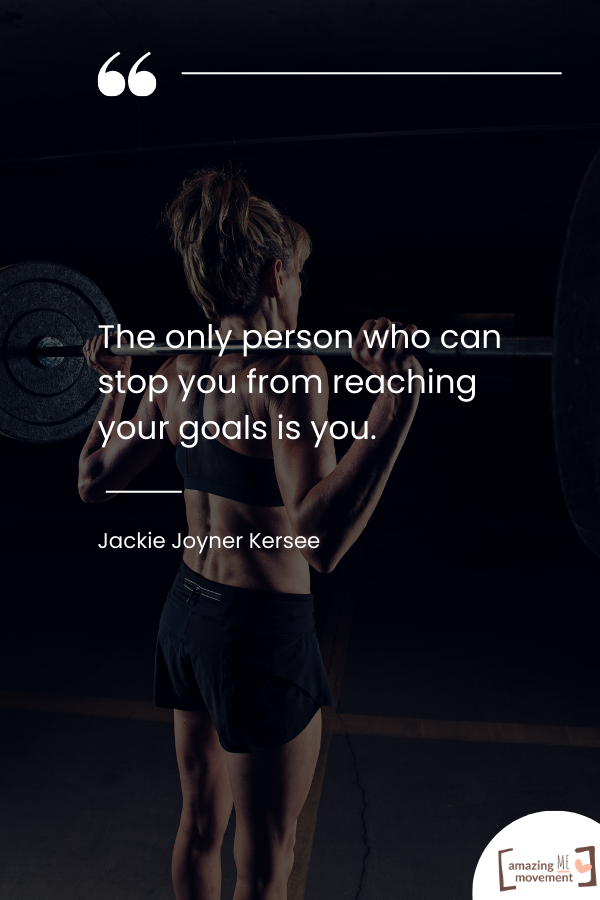 "The only person who can stop you from reaching your goals is you."

– Jackie Joyner Kersee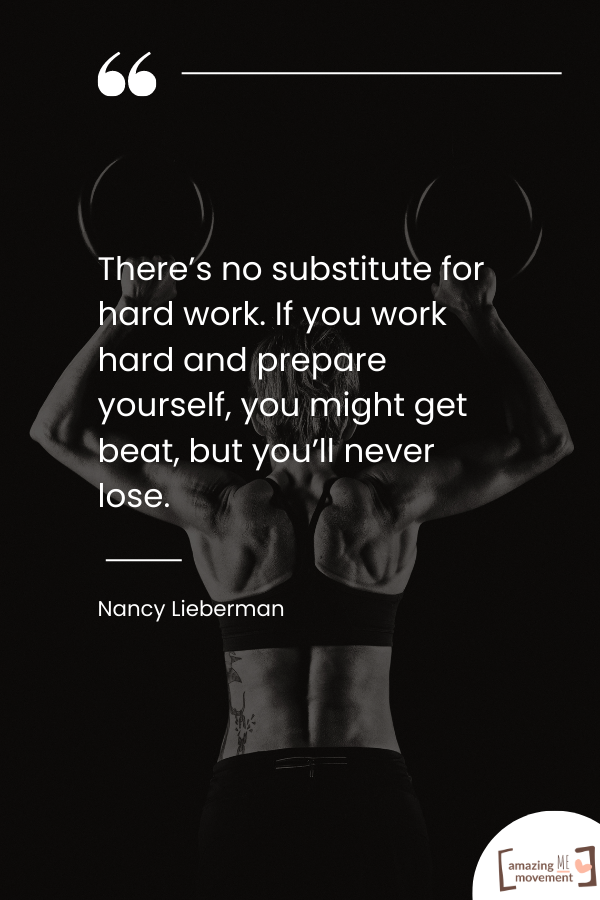 "There's no substitute for hard work. If you work hard and prepare yourself, you might get beat, but you'll never lose."

– Nancy Lieberman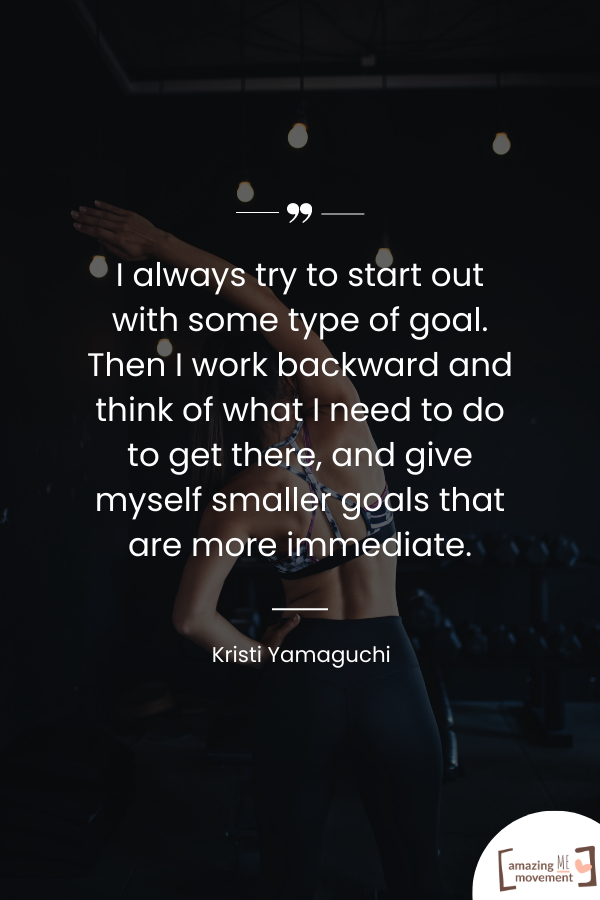 "I always try to start out with some type of goal. Then I work backward and think of what I need to do to get there, and give myself smaller goals that are more immediate."

– Kristi Yamaguchi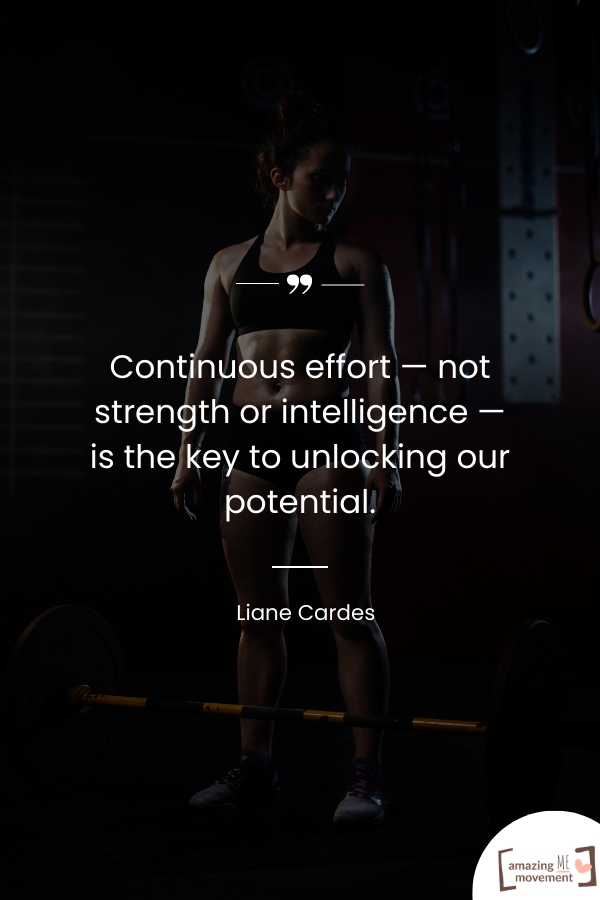 "Continuous effort — not strength or intelligence — is the key to unlocking our potential."

– Liane Cardes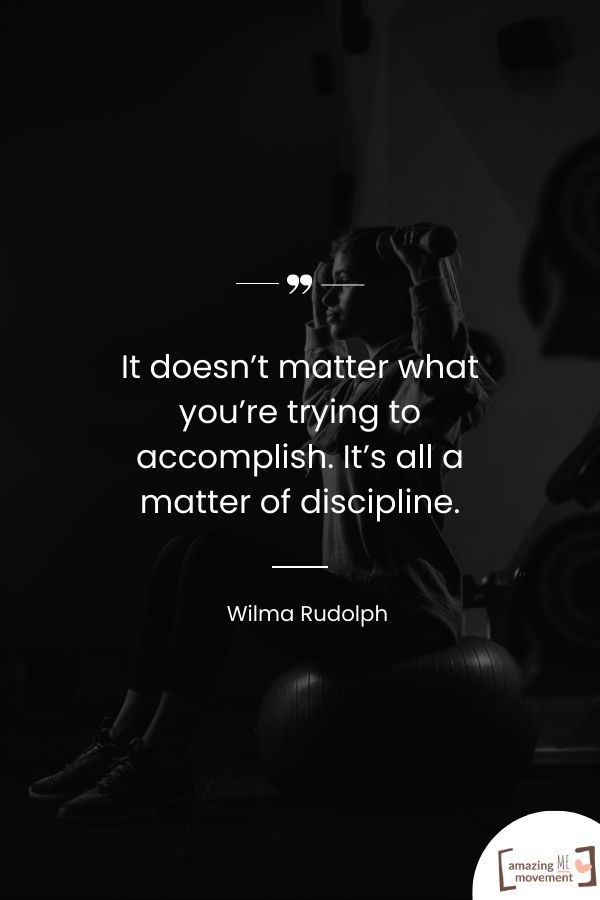 "It doesn't matter what you're trying to accomplish. It's all a matter of discipline."

– Wilma Rudolph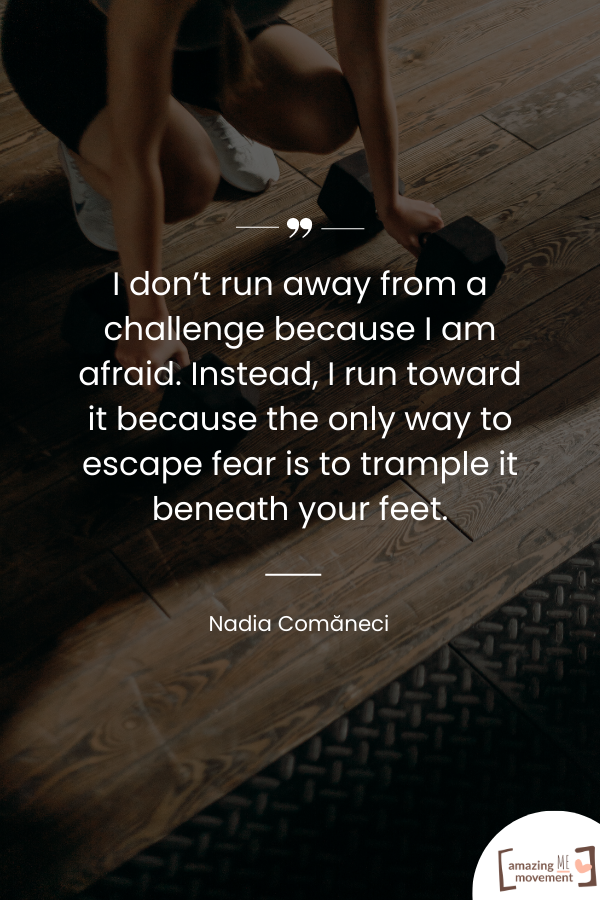 "I don't run away from a challenge because I am afraid. Instead, I run toward it because the only way to escape fear is to trample it beneath your feet."

– Nadia Comăneci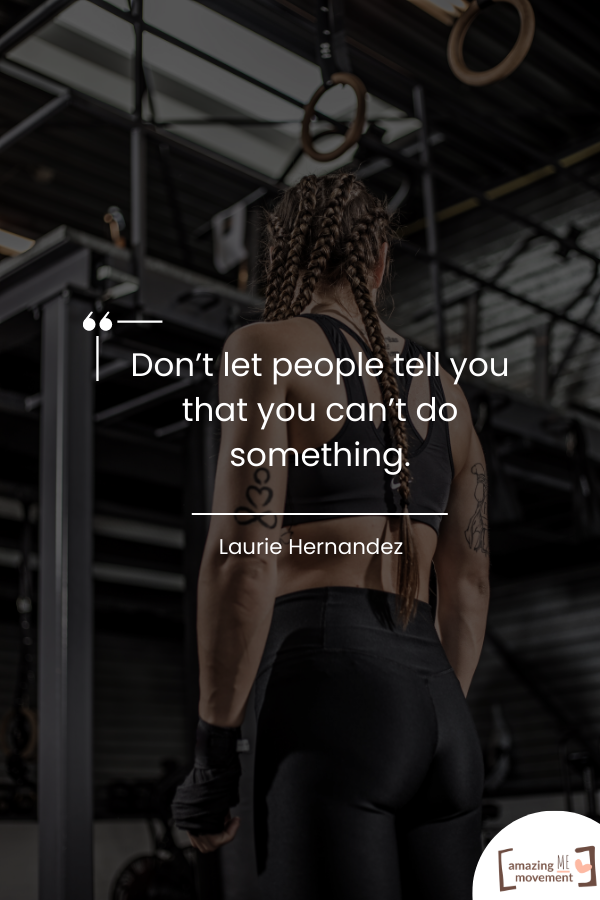 "Don't let people tell you that you can't do something."

– Laurie Hernandez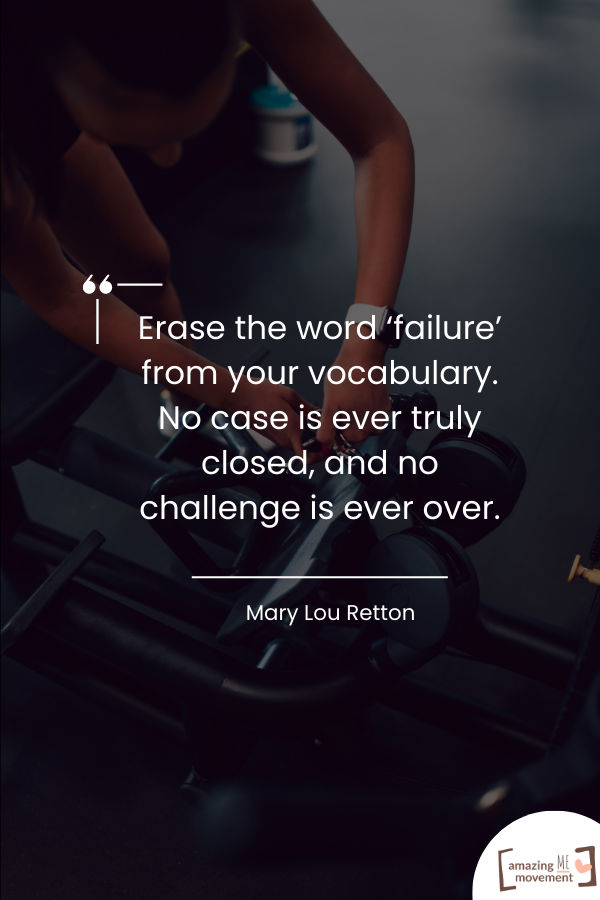 "Erase the word 'failure' from your vocabulary. No case is ever truly closed, and no challenge is ever over."

– Mary Lou Retton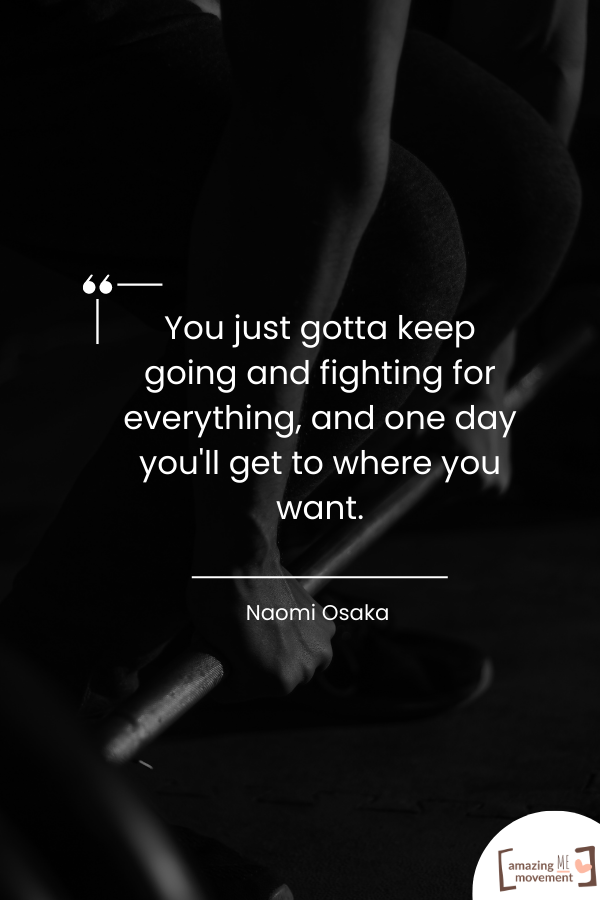 "You just gotta keep going and fighting for everything, and one day you'll get to where you want."

– Naomi Osaka
What are your favorite Fitness Quotes?
Inspirational quotes are amazing motivators for anyone trying to get fit. So, what is your favorite motivational quote? Share in the comments below!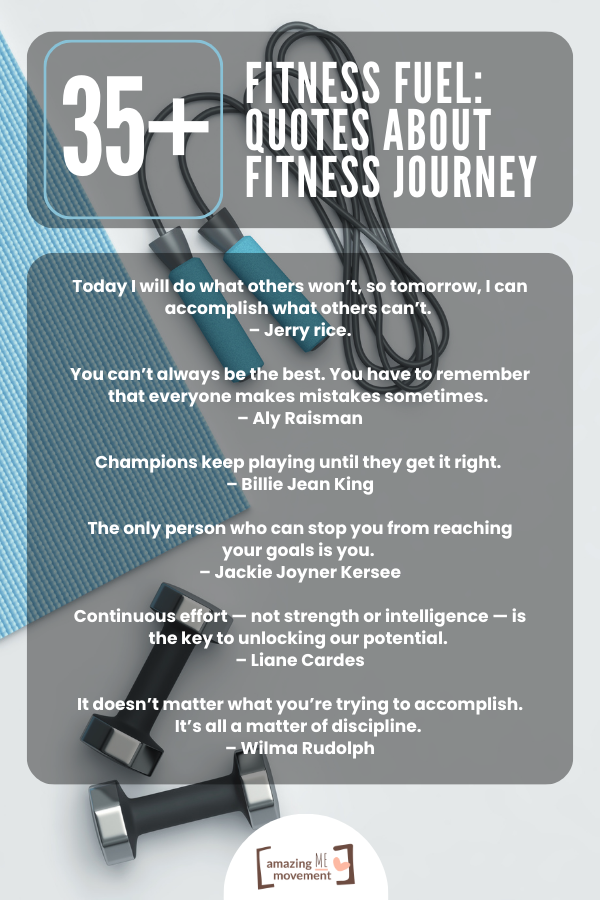 No matter what kind of goal you set for yourself, never forget that determination and perseverance will get you through it all. You can do it – believe in yourself and take small steps every day to reach your goal. Be sure to take the time to celebrate each little victory along the way, and don't forget to have a good time!