Oh how I love quotes. All kinds. I especially love the funny and sassy quotes, the not so serious ones that force us to lighten up a wee bit. Though I have to say my favourites always will be the positive quotes and the inspirational quotes.
These quotes always manage to pull me through dark times. Right after those is the in your face attitude quotes. The ones that scream YOU'RE AWESOME! Ya, I love those ones a lot.
You know in this world where we have people telling us all the time to 'just think positive' or 'put on a smiley face and your day will get better' it's frustrating as hell to try to what they suggest and it just doesn't work.
This is why I am really grateful for attitude quotes and honestly, any kind of deep quotes for my soul.
They seem to speak to me when I'm down. They speak to me and show up just when I seem to need them the most. Is it only me or does this happen to you too?
Some of the best quotes about life have pulled me through some really trying times. If you have some favourite inspirational or motivational quotes, please share them below!
Lately I've been writing a lot of blogs on X Inspirational Quotes to _____. People are loving them and they seem to totally resonate with everyone. Here are a few of the fan favourites:
To be honest, I think those are also 3 of my favourite posts too with inspirational quotes on life.
Remember how I was telling you that positive life quotes were what got me through the worst time of my life a few years ago when I hit rock bottom? Well they still help me get through poopy days. I probably read up to 10 a day, maybe even more some days.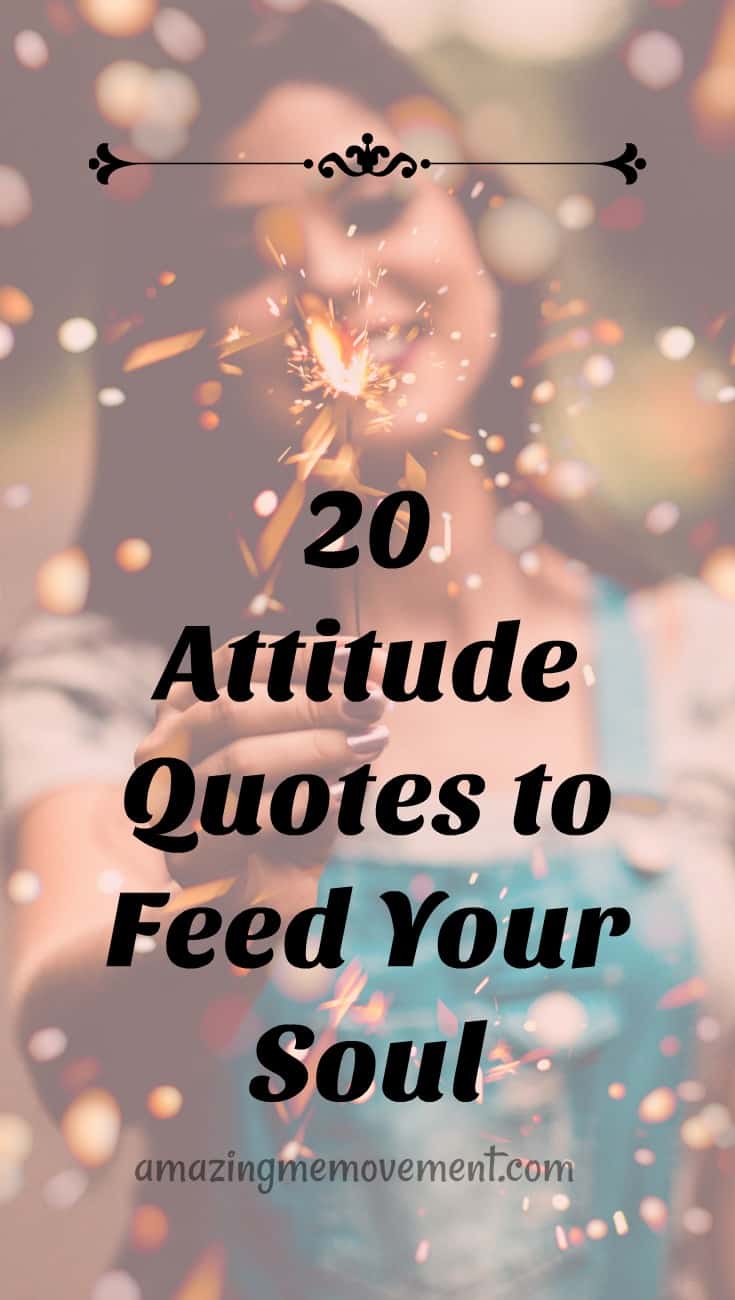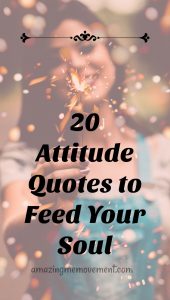 Words of encouragement help us all
I don't know about you but if you're anything like me, words of encouragement spark up my soul, lift up my spirits and sometimes put a fire under my bum. When I read them I make sure to feel the words, embrace the quotes and take in every word.
I often read the same attitude quote many times just to make sure it sinks in. You should do that too. Feel every damn word and find a way for the quote and the inspirational words to resonate with your soul and your life.
If I really really like one, I'll write it on a post it note and stick it on my desk speakers. That way I can read them over and over again. It truly seems to work for me! You should try it.
So without further ado as I think I've rambled on long enough now, here are my top 20 attitude quotes to feed your soul.
20 Attitude Quotes to Feed Your Soul
I am a Queen, with or without you!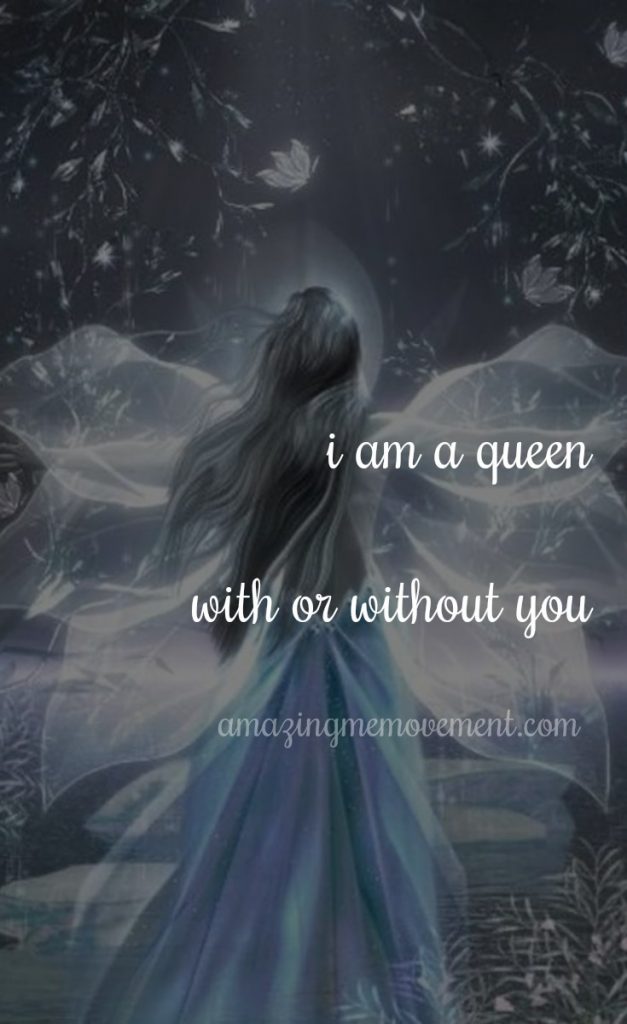 My attitude quotes (or at least my favourite ones!)
I am proud of the woman I am today. I went through Hell to become her.

This is the year I will be stronger, braver, kinder, wiser, bolder. This is the year I will be fierce.

Exist on your own damn terms.

Be so positive that negative people don't want to be around you.
Here are a few short quotes on attitude!
Do not set yourself on fire to keep someone else warm

Every positive thought is a silent prayer that will change your life

Life is tough darling, but so are you!
And here are some cool attitude quotes!
She fell in love with life, and life loved her right back

Confidence is not 'will they like me'. Confidence is 'I'll be fine if they don't'

In a world where you can be anything, be yourself

Keep doing what you're doing. We're all being judged by someone who isn't even close to having their shit together
Attitude quotes about myself
I wish I could date me. I'm everything I want in a person!

You were given this life  because you are strong enough to live it.

When you discover how much you're worth, you'll stop giving people discounts

The most amazing things in life happen just when we're about to give up. Keep the faith

When you're admiring beautiful things, don't forget to include yourself

You are a strong woman who has overcome battles most can't even imagine…don't forget that

Some people are going to reject you simply because you shine too bright. That's ok, keep shining

I'm not a one in a million kinda girl. I'm a once in a lifetime kind of woman
The Best Attitude Quotes
In my opinion, these are some of the best attitude quotes that gently remind my how awesome and strong I am. They also help give my faith and determination a nice little boost too. They fill my soul up with love and inspiration.
You know, life sure can be tough, but if we stay strong, and stay the course, things always work out in the end. If they haven't worked out yet, it's not the end. And don't forget, the Universe works in mysterious ways and though things didn't work out the way you might have wanted them to, the Universe worked them out the way they are supposed to.
If you liked or loved these attitude quotes, you should hop on over to my Pinterest account, click the follow button and check out more of my inspirational quotes. I have a few quotes boards that I think you will love. Over 60K followers can't be wrong!
Did you love this post? Does what I share with you move you in any way shape or form? Do you love the blogs I share with you? If anything I have ever shared with you has inspired, motivated, empowered or enlightened you please consider supporting my work by buying me a coffee!!
A simple, small and lovely way to say "Thank you Iva"!! Click the button below. Thank you love you!! xoxo
If you are still struggling in life and trying to heal from the past or battling self doubt and fear, my self help guide might be just what you need. From Hell to Happiness is jam packed with all the tools and tricks I used to get me out of rock bottom to a life of joy, love and abundance.
Grab your copy now for ONLY $32!!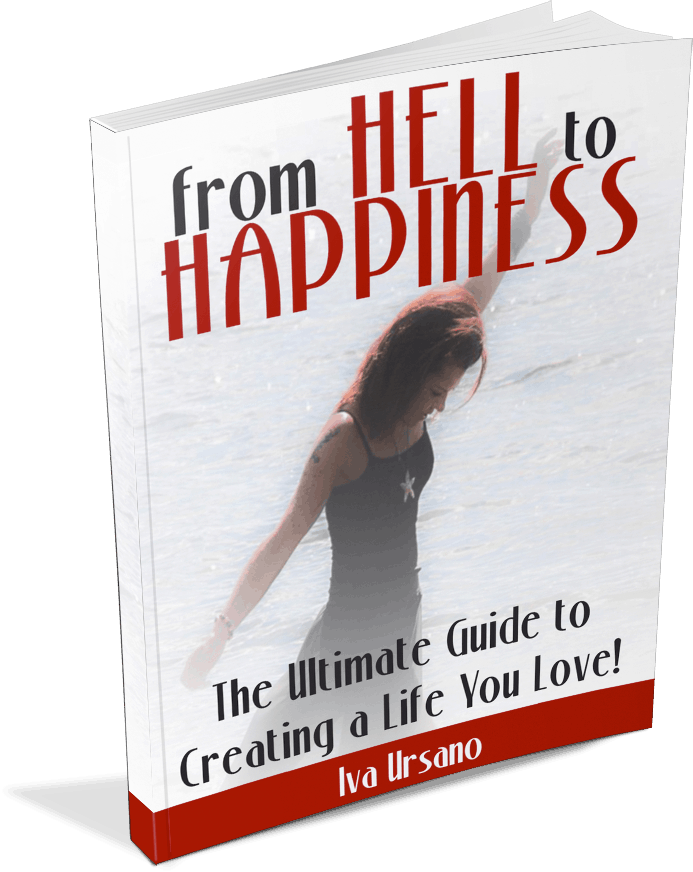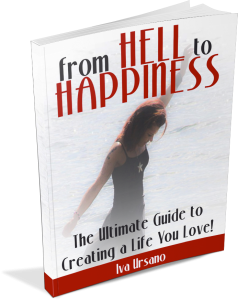 I love you
Peace and Love
xo iva xo