Who doesn't love staring at a beautiful giant full moon on a clear night, alone or with a loved one? I am all about the moon, new or full, crescent or barely there. The energy I get from it is soothing and invigorating. And what about all the other good stuff that comes with it like the full moon ritual. You are doing your's, right?
The energy this month is off the charts. I talked a little bit about that here. You really should take a second to read it so you'll have a better understanding of the chaos that may be going on around you right now. Eclipses, retrogrades, full moons….eeep. It's a crazy sky!
The energies are crazy!
This month the full moon is a blood moon and what that basically means is that there is a lunar eclipse happening. How awesome!! For those who don't live in North America That's not the only thing happening this week. Hello Mercury Retrograde.
So with all this ridiculous activity going on, you better hold on to your hat or better yet, do your full moon ritual. Never heard of it? Think it's voodoo witchy stuff? Let me explain, and it's not black magic, I promise you that.
The energies in the sky will have you second guessing everything, feeling frantic, possibly lashing out and feeling like nothing is working. You will definitely need to do something to calm all this chaos down.
The full moon ritual
Rest assured we aren't sacrificing goats or children. Not this time anyway ;) The full and new moon are times to take a step back and go deep within yourself. This time, however, with this full blood moon/lunar eclipse/Merc retro you are going to have to summon up a ton of patience. Trust me on this one.
The night of the full moon (and new moon) is the time to take some quiet time just for you with absolutely no distractions. I am going to explain my full moon ritual to you, take what you want, leave the rest, add your own personal flair to it. Your ritual is yours and should be unique to you but it should also feel good to you. If you don't get it right this time, try again next month. But keep at it. It's so important to not only your mental well being but also to your goals, dreams and your inner self.
My ritual
The first thing I do is shut everything down and just keep really soft zen music playing. There are a ton of beautiful audios to listen to on YouTube.
I light candles. Mine are unscented but if you have lovely scented ones, you can certainly use those. Essential oils are also fantastic to simmer during this quiet time.
I meditate for at least 10 minutes. The guided meditations I choose really depend on my mood and how I feel. Sometimes, I'll do a Chakra Clearing Meditation, especially if I've been feeling anxious..
After my meditation I sit quietly for a few minutes and then I get my journal and write out things that have been troubling me the last few weeks and release them, and their negative energy to the moon. This meditation time is also perfect for calming yourself and your mind and practicing patience and inner peace (remember, you're gonna need lots of it over the next few weeks).
I also write out the things that I'd like to work on or know that I need to work on and send them out to this energy with love and faith.
I release limiting beliefs and toxic people who no longer serve me. I send them out with love too!
After I'm done, I reread what I wrote, fold it up and put it somewhere safe for the month ahead.
When I'm done my full moon ritual, and this is something new I've just started, I will make full moon water. You can learn more about that here. I tried it last month for the first time and the results amazed me!
I really can't stress enough how important it is to do this full moon ritual this month. You can thank me later!
Have you checked out my new self help guide yet? It's jampacked with all the tools, tips and tricks I used to get my life back on track. How about my new online store? Super fun and sassy!!
Do you love listening to inspirational podcasts? I think you'll love mine!! :)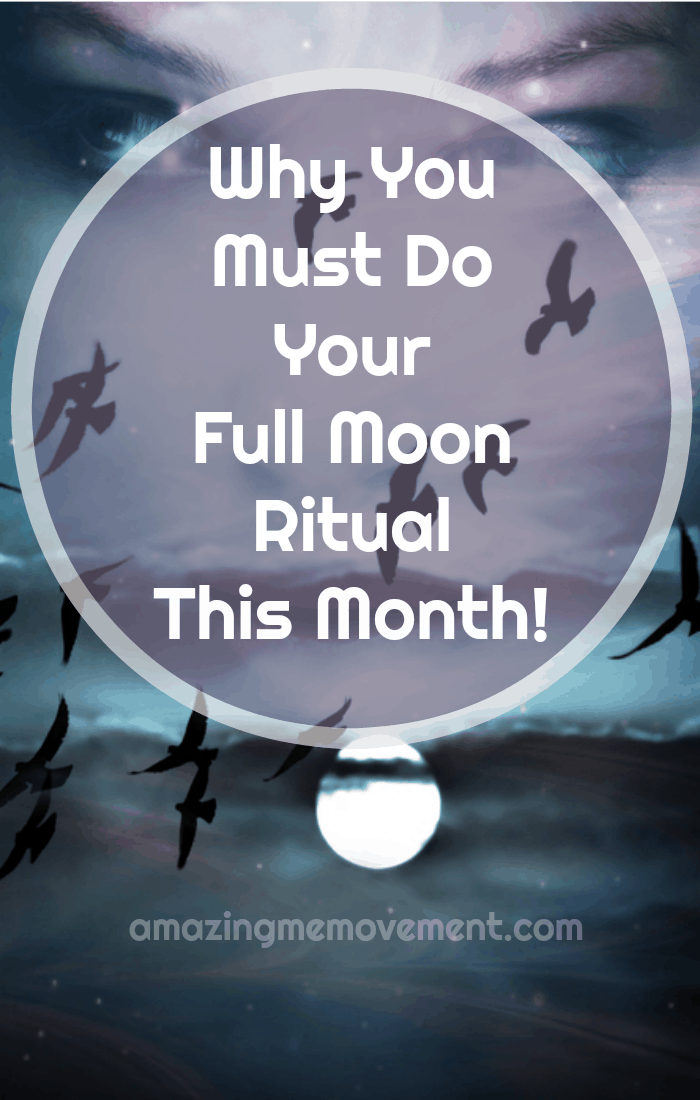 Peace and Love
Iva
(this post contains an affiliate link so if you make a purchase I may make a commission)