How to Stop Worrying and Start Living the Life You Deserve
Last Updated on 3 years by Iva Ursano
I'm a dreamer. A big dreamer. Lemme tell ya though, dreaming big is scary. I dream of winters in hot tropical places (goodbye Sudbury winter!!), traveling the world, burning up the highway in a hot convertible, having a drop dead gorgeous husband (hello Johnny Depp), standing on a big stage talking to thousands of people.
Yup, it's scary to dream big and we worry too much about it but I've discovered how to stop worrying and live the life I want and deserve!
Worrying about what others think of us and our dreams
Dreaming big is scary. I'm not quite sure who coined the phrase "If your dreams don't scare you, they aren't big enough" but I totally live by that saying now. You see, I don't dream big just for the hell of it. Nope not this girl.
I dream big with full intention of seeing my dreams come to fruition. Yup. Each and every one of them. Why not? I mean, what else am I going to do with this big beautiful life of mine besides chase dreams?
But if you're anything like me, or like I used to be, I used to worry alot about what others thought of me and my big scary dreams. Would they think I was stupid or crazy or that I'm being ridiculous or that I have my head in the clouds?
We worry ourselves to death about this dream or goal that we have, or what people think of us, and the end result is that we put it on the back burner because we don't think we can reach it.
(this post contains affiliate links so if you make a purchase I make a small commission-affiliate disclosure)
Pin
We have to stop worrying and start living!
We waste so much of our time living in fear and worrying so much about stuff that it's almost ridiculous. Many of these fears are ingrained at an early age.
Our parents could have warned us about something that may have been dangerous or too risky to do so we never did it. We may have failed at something in life once or twice and because of that, we have totally given up on trying new things.
Life is about learning and growing. How will you grow and evolve if you stay in your comfort zone and waste all your time worrying about stuff that probably won't even happen!?
As I started on my personal development journey a few years back I ran across some valuable tools and eBooks that totally changed my life and my mindset.
These amazing eBooks helped me stop worrying
Many of us have either heard of or read The Secret by Rhonda Byrne. Excellent book. I've read it a couple of times. The Magic was just as good, as was The Power. Kudos to Rhonda for these inspirational and motivational masterpieces!
Here's the full collection of her amazing books. I've read 3 of them and just may get one more soon!
The Secret Series-4 Book Collection
They opened my eyes to dreaming and believing that I can have anything in the world that I want and know that I deserved it all. That was ground-breaking for me. I deserve it? Really? Outstanding!!
And so it began. My dreams started small and I realized that I was actually manifesting the things that I wanted. The little things. I was asking the Universe for things, putting my intention out there and they were happening for me.
Then my dreams got bigger. And bigger. And then it almost became an addiction (is that even possible?) As my dreams got bigger, my faith started to waiver a bit. That's bold, Iva. That's too big, Iva. What on earth are you thinking, Iva?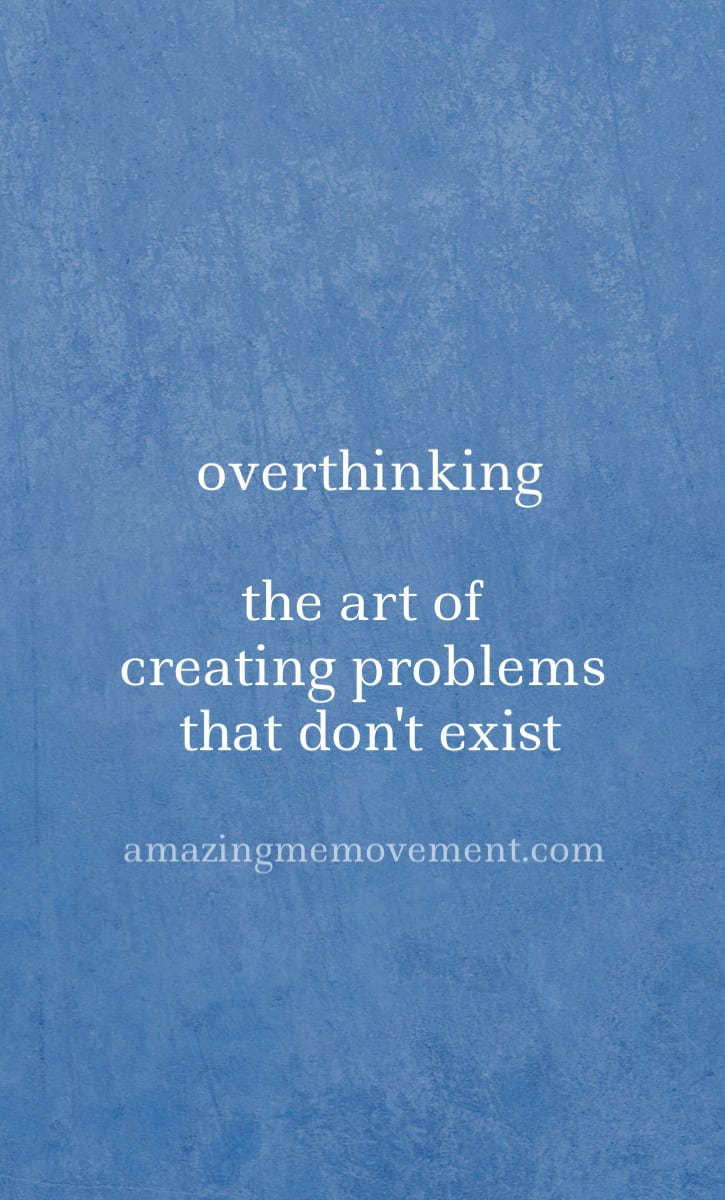 Pin
I had to let go of worry and change my mindset
Yes my dreams got bigger and I got scared. How the heck am I gonna pull this one off? I would tell my friends about one dream and they would just give me one of those "yes of course" looks and change the subject. No one would believe that I can do this.
If they don't think I can, then why should I think I can?
Yup I was starting to get scared. I would start to worry even a little. But then…..
Boom!!
I had an A-HA moment. Why can't I do this? Why can't I have that? The Universe and God said that I am deserving of all my heart's desires. God said I can have anything I want as long as I stay in faith.
Where's your faith, Iva? Dream BIG for goodness sake! Your dreams are free. I had to learn to stop worrying about everything and just let goooooooo!
Yes my dreams are big!
Scary, yes, but free! Now don't get me wrong. It's not like I'm some sort of crazed thrill seeker always pushing the envelope and living on the edge. Not quite.
But I do like to think outside the box and say "Why not?"
There's this huge part of me that's longing for excitement and adventures. There's also another part of me that absolutely does NOT want to be old and full of regrets. No way.
Learning to face fears, stop worry and take a leap of faith
Lemme share a story with you.
I've always wanted to write a book. I had never written a book in my life. The only thing I had ever written was letters to ex boyfriends who behaved badly.
But I knew without a shadow of a doubt I wanted to write a book. So I did.
I didn't care if anyone would like it, read it, buy it or whatever. The fact that I finally checked off one dream on my dream list was good enough for me. I took a leap of faith and did it.
I put worry and fear to the side and you know what happened? I felt absolutely freaking amazing that I accomplished this! There was no regret. No fear. No worry.
I just did it. So can you!
I went on to write a couple more books after that too! You can see them here:
How to stop worrying about the future
I learned to retrain my brain.
That's the key right there. You have to train your brain to stop worrying and start thinking of possibilities. You have to let go, let God and have faith.
I know, easier said than done. If everything was easy everyone would be doing it.
I've learned that I can't control everything and I don't have to control everything. There are powers, much higher powers, in the heavens and the Universe that have everything under control for me.
Finding the strength to have faith in that took some time for me and I may not quite have 100 % total faith yet but I'm close. When I feel my faith wavering I am reminded to *let go and let God*. When I do this, I take a deep breath and relax. He's got this!
Don't believe in God? That's cool. Believe in the Universe then if you will. You have to know that everything is energy and whatever energy you are putting out into the Universe is coming right back to you.
If you put out worry, you'll get back more things to worry about.
If you put out hope, faith, joy and love, well, you guessed it. You'll get more of that good stuff come back to you.
See how this works? Isn't it amazing!?
You have to stop worrying about the things you can't control
There are very few things we can control. Your mind is one of them. YOU have control over your thoughts and mind. Only you. You have to remember that the life you are living now, you have created with your thoughts.
As soon as you learn to control your mind and your thoughts, worry will take a back seat and you will finally start living the life you deserve. A life of inner peace, freedom, joy and abundance.
You'll see. Trust me on this one.
Did you love this post? Does what I share with you move you in any way shape or form? Do you love the blogs I share with you? If anything I have ever shared with you has inspired, motivated, empowered or enlightened you please consider supporting my work by buying me a coffee!!
A simple, small and lovely way to say "Thank you Iva"!! Click the button below. Thank you love you!! xoxo
Peace and Love
Iva