35+ Inspiring Mental Health Awareness Quotes to Brighten Your Day
Last Updated on 4 weeks by Iva Ursano
Welcome, dear readers, to another heartwarming journey through the world of inspirational quotes that are sure to uplift your spirits and promote mental health awareness.
In a world that sometimes feels like a whirlwind of challenges and emotions, mental health awareness quotes are like beams of sunshine on a cloudy day. They serve as gentle reminders that our struggles don't define us, but our resilience does. These quotes are little nuggets of wisdom, whispered by empathetic souls who've navigated the labyrinth of their own minds.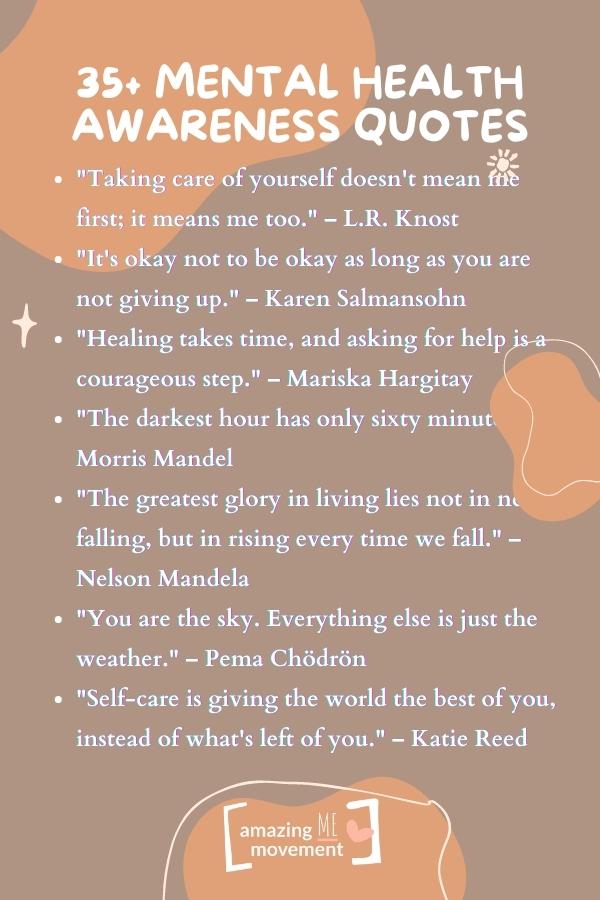 They remind us that it's perfectly okay not to be okay sometimes, that seeking help is a courageous act, and that self-care isn't selfish—it's self-love in action. So, let's embrace these heartwarming quotes as our mental health mantras, infusing our lives with positivity, compassion, and the understanding that we're all in this beautiful, messy journey together.
35+ MENTAL HEALTHY AWARENESS QUOTES
1. "Your illness does not define you. Your strength and courage do."
2. "Sometimes the people around you won't understand your journey. They don't need to, it's not for them."

– Joubert Botha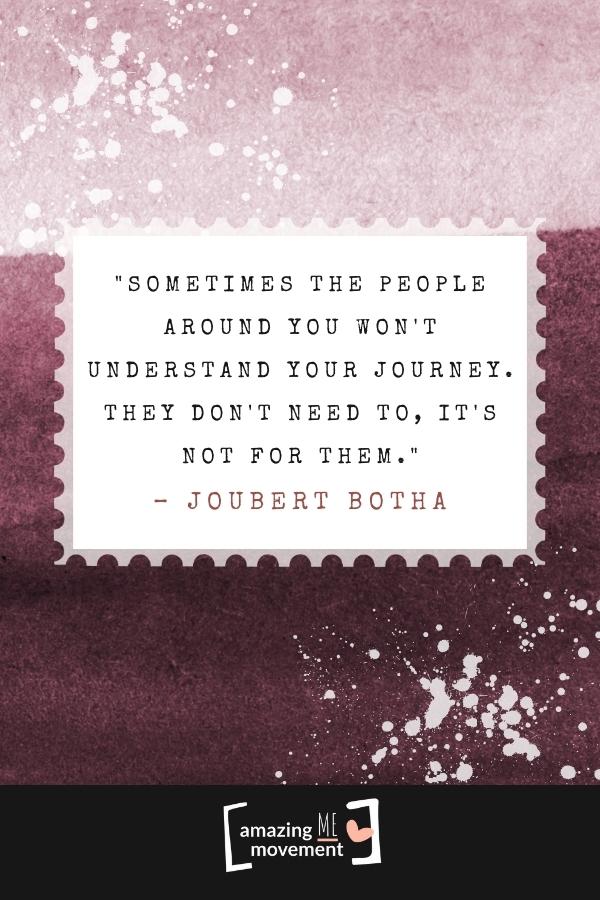 3. "You don't have to be positive all the time. It's perfectly okay to feel sad, angry, annoyed, frustrated, scared, or anxious. Having feelings doesn't make you a negative person. It makes you human."

– Lori Deschene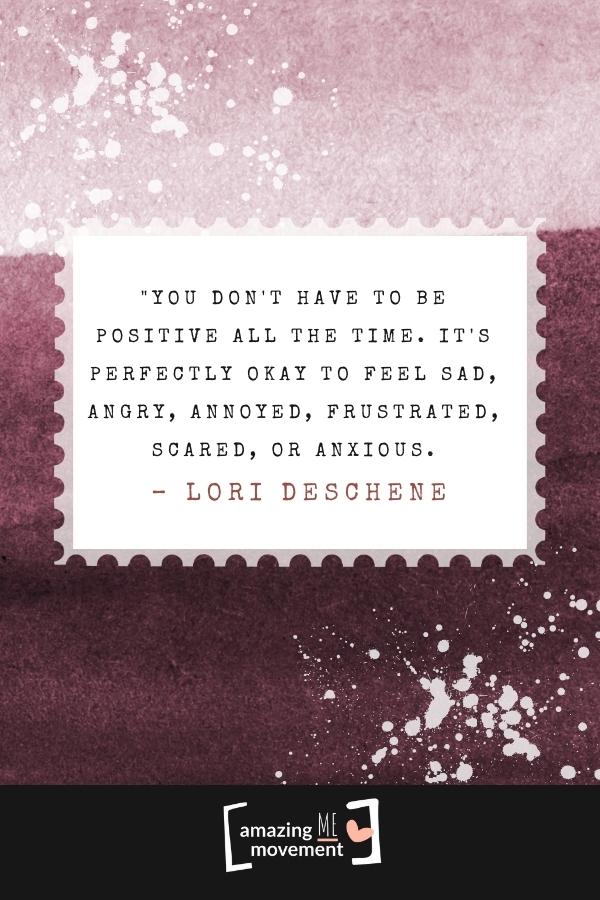 4. "Mental health is not a destination but a process. It's about how you drive, not where you're going."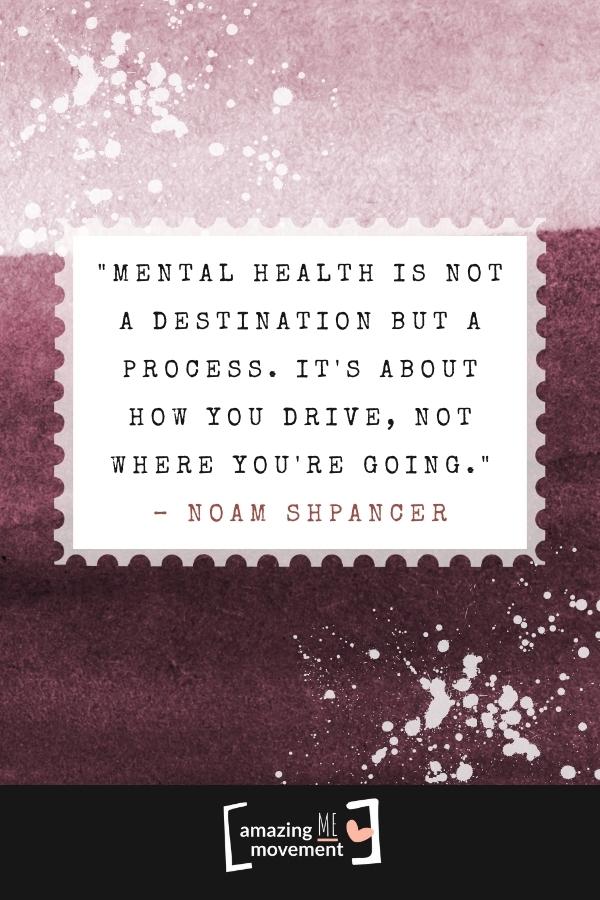 5. "Self-care is giving the world the best of you, instead of what's left of you."

– Katie Reed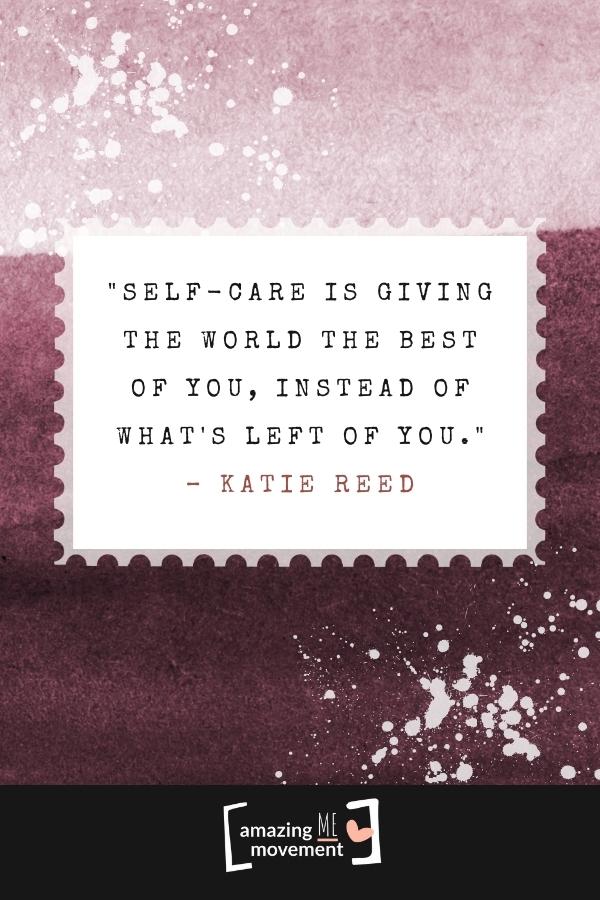 6. "The strongest people are those who win battles we know nothing about."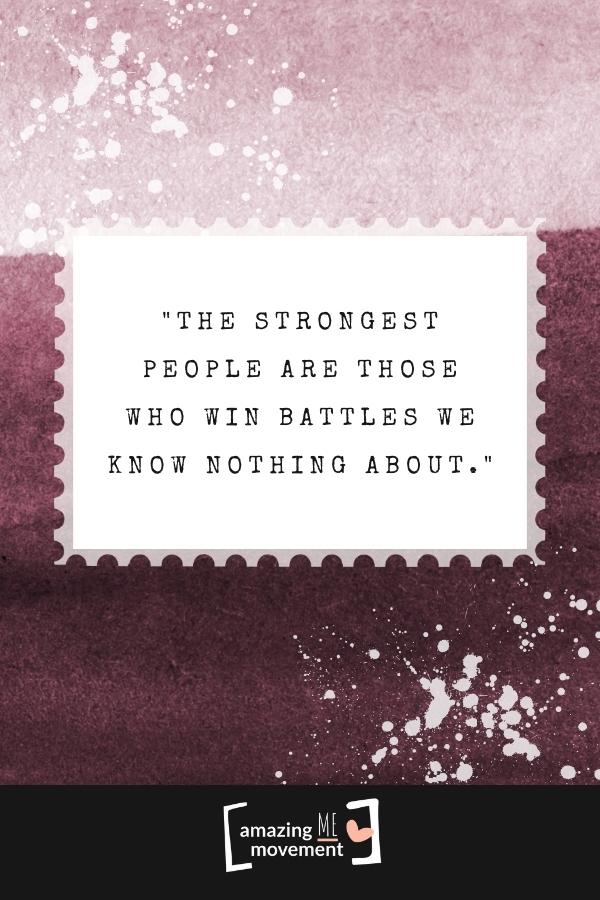 7. "You are allowed to take up space. You are allowed to advocate for yourself. You are allowed to stand up for your needs."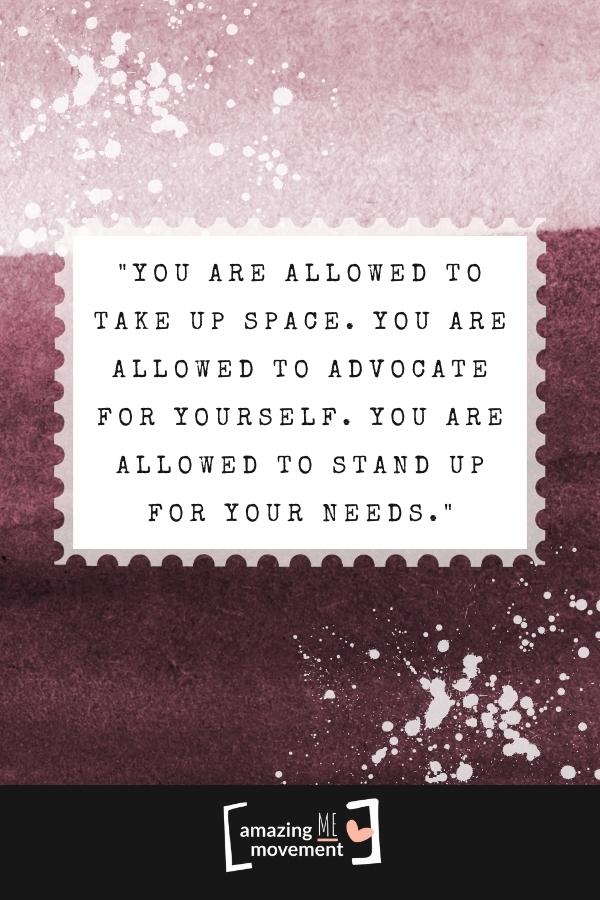 8. "Your mental health is a priority. Your happiness is essential. Your self-care is a necessity."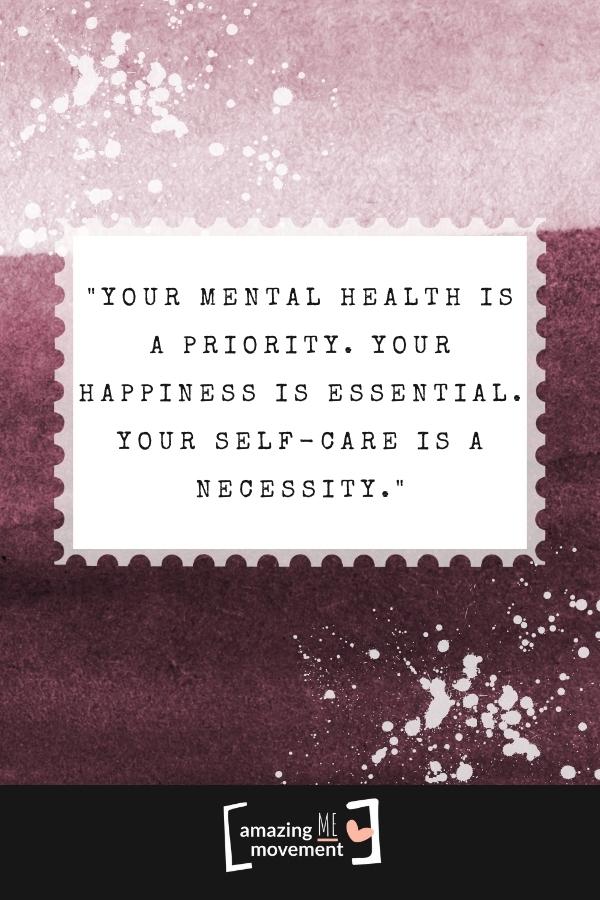 9. "It's okay to ask for help. It's okay to talk about your feelings. It's okay not to be okay. It's okay to be human."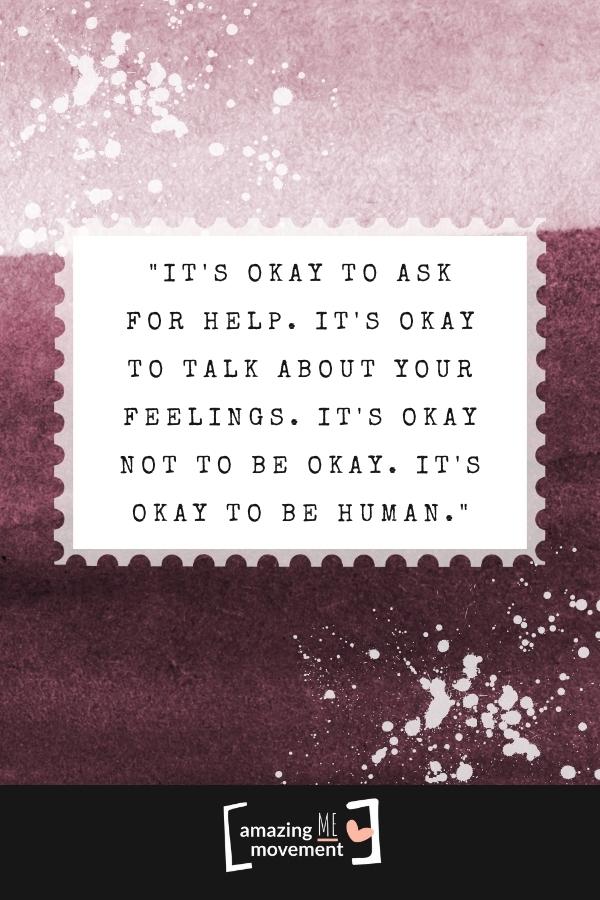 10. "You are enough just as you are. Each emotion you feel, everything in your life, everything you do or do not do… where you are and who you are right now is enough. It is perfect."

– Haemin Sunim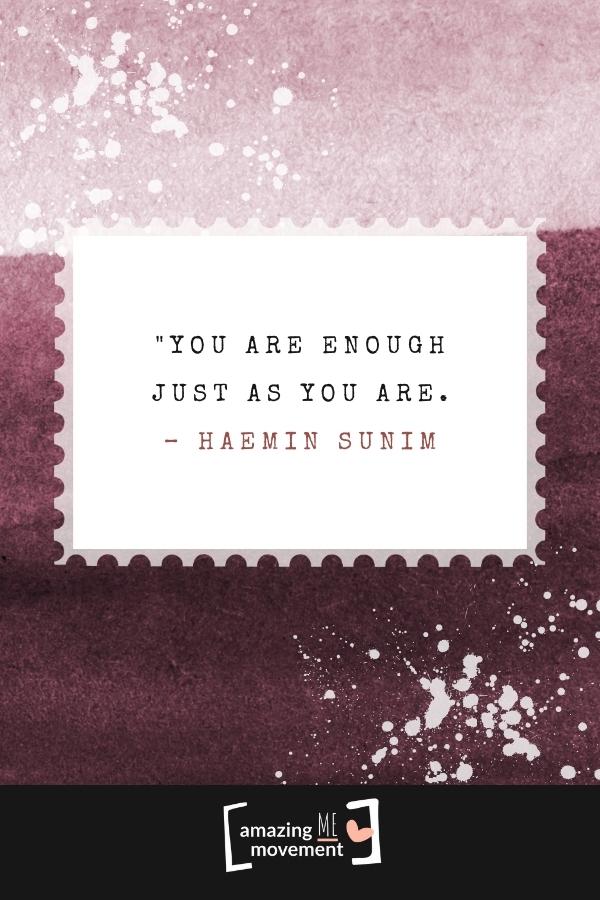 11. "Mental health needs a great deal of attention. It's the final taboo, and it needs to be faced and dealt with."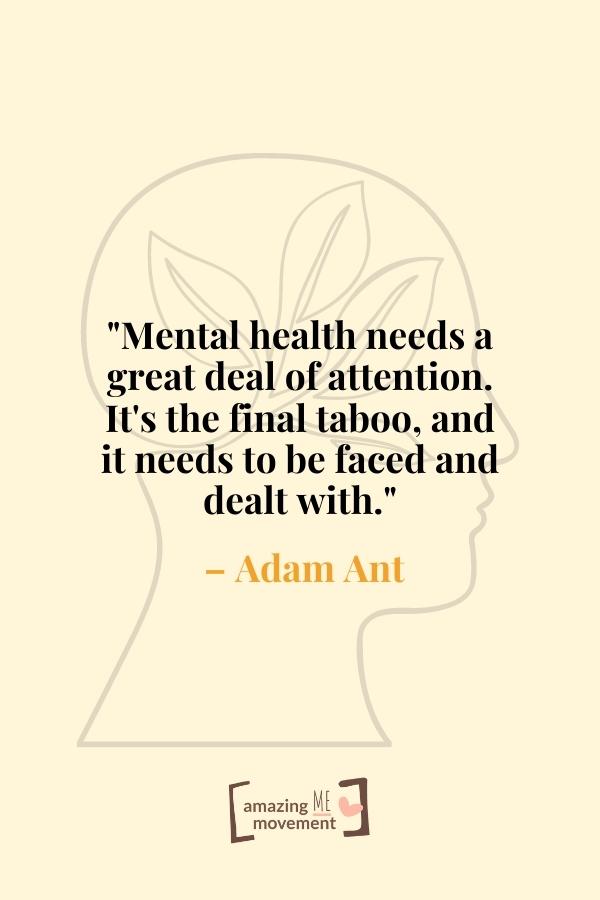 12. "You are the sky. Everything else is just the weather."

– Pema Chödrön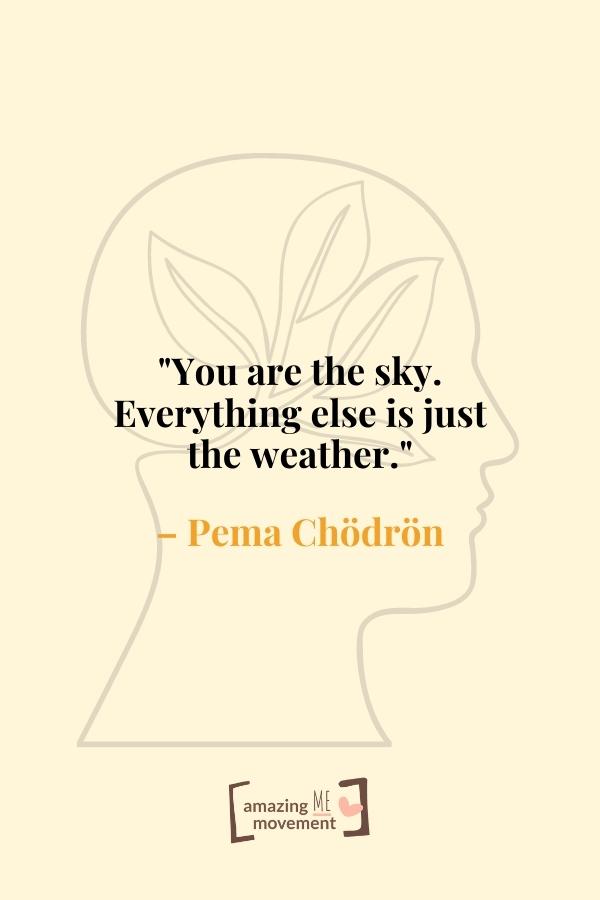 13. "Happiness can be found even in the darkest of times if one only remembers to turn on the light."

– J.K. Rowling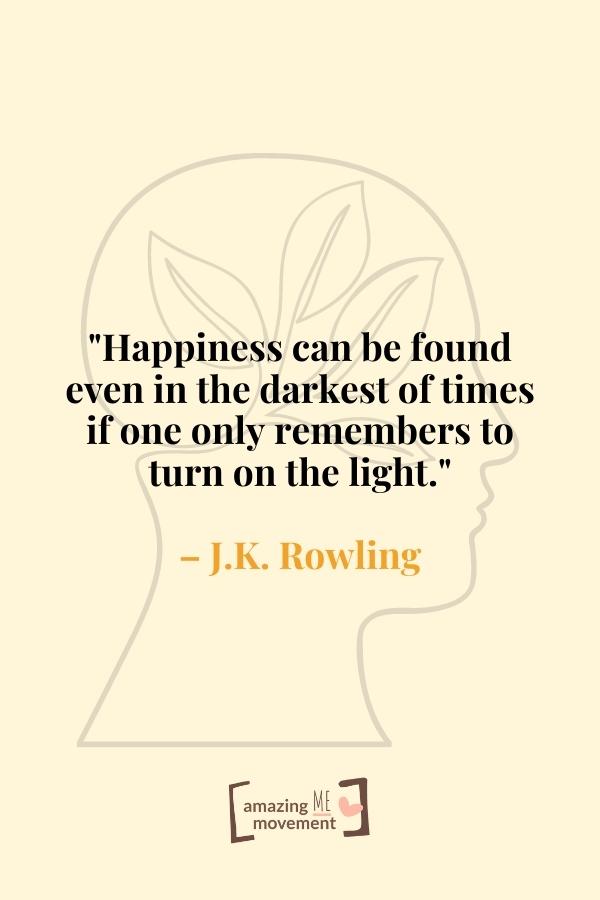 14. "The greatest glory in living lies not in never falling, but in rising every time we fall."

– Nelson Mandela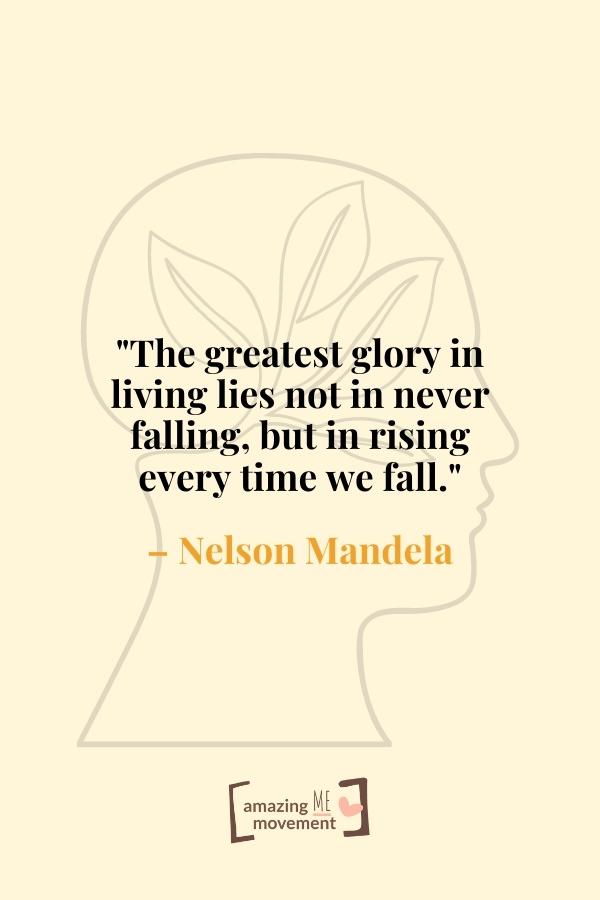 15. "The only way out is through."

– Robert Frost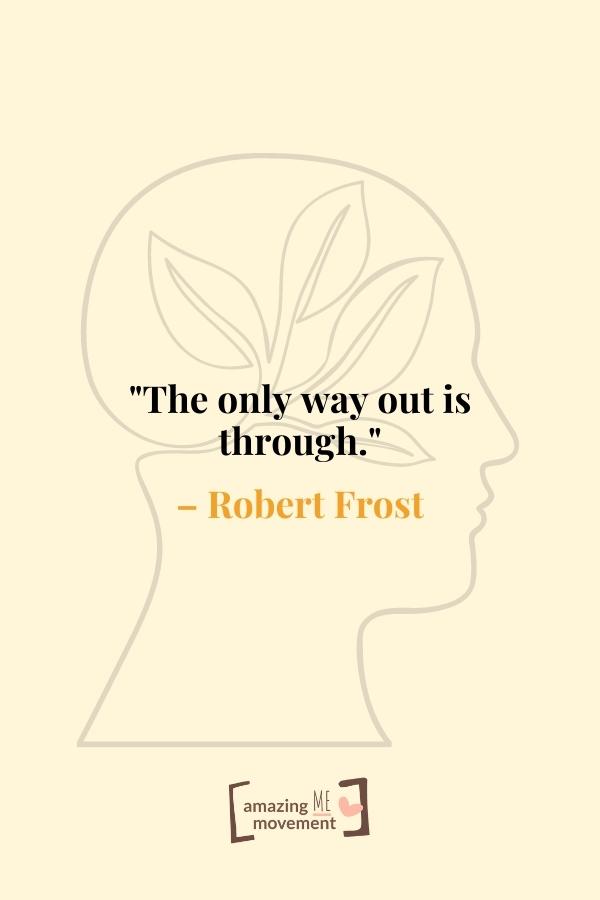 16. "Don't be ashamed of your story. It will inspire others."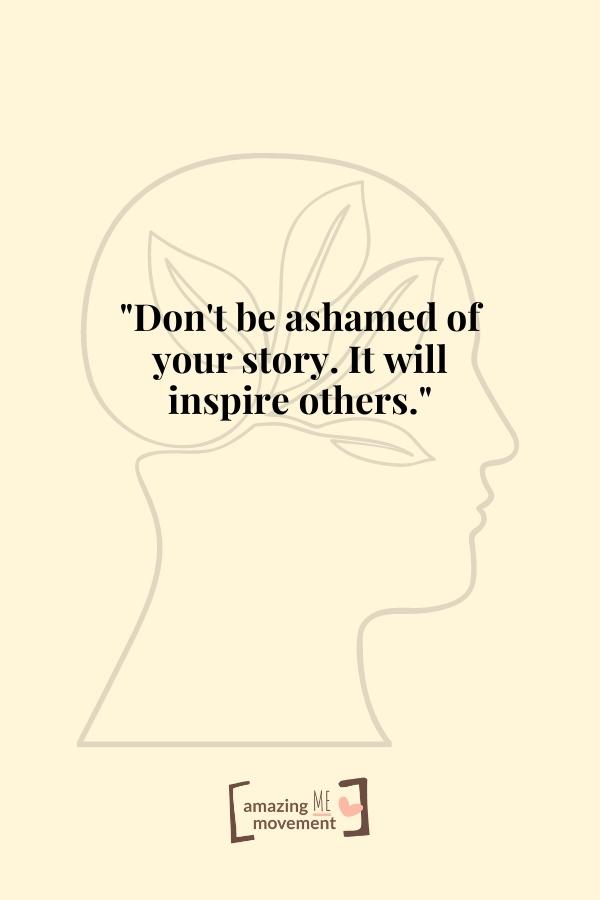 17. "You can't go back and change the beginning, but you can start where you are and change the ending."

– C.S. Lewis
18. "The darkest hour has only sixty minutes."

– Morris Mandel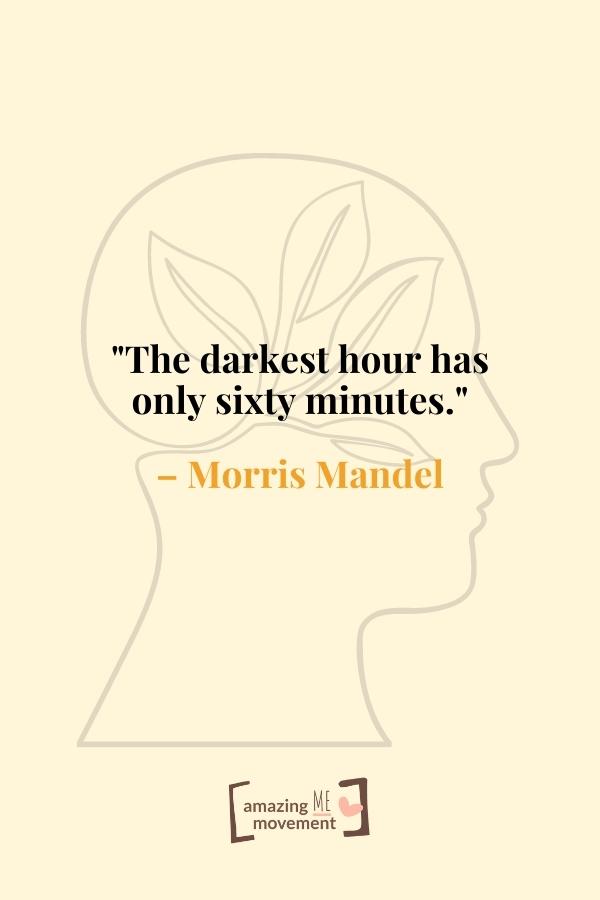 19. "Recovery is not one and done. It is a lifelong journey that takes place one day, one step at a time."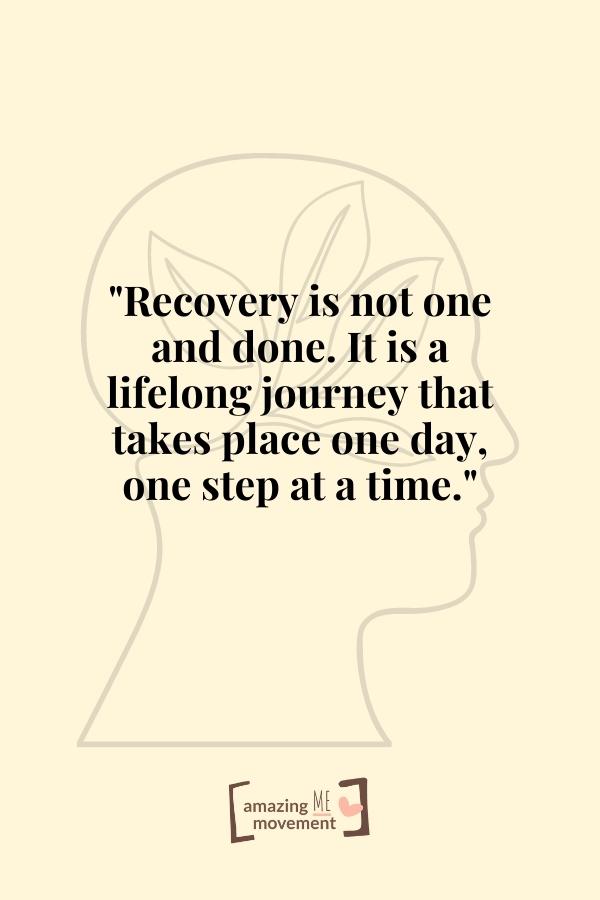 20. "Mental pain is less dramatic than physical pain, but it is more common and also more hard to bear."

– C.S. Lewis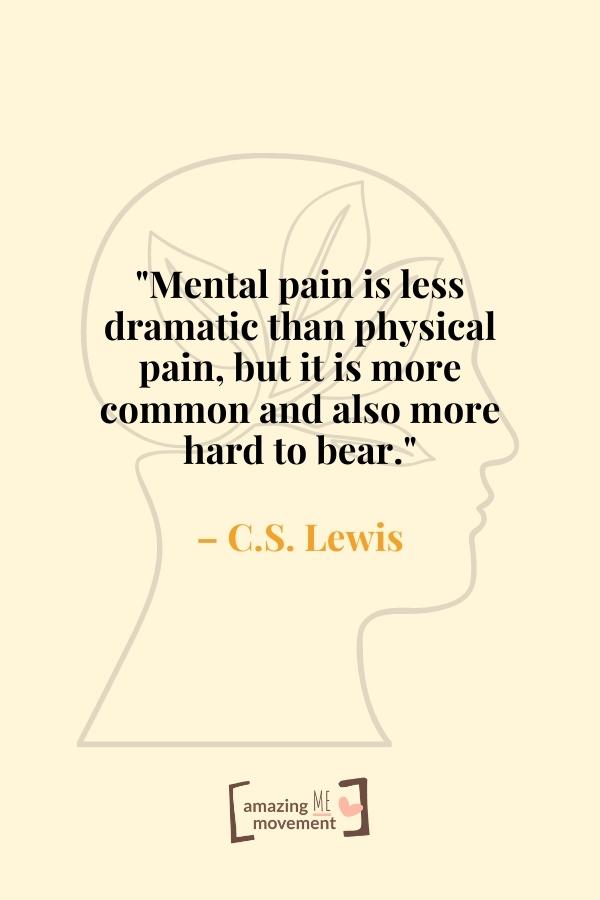 21. "Your mental health is important. Take time for yourself."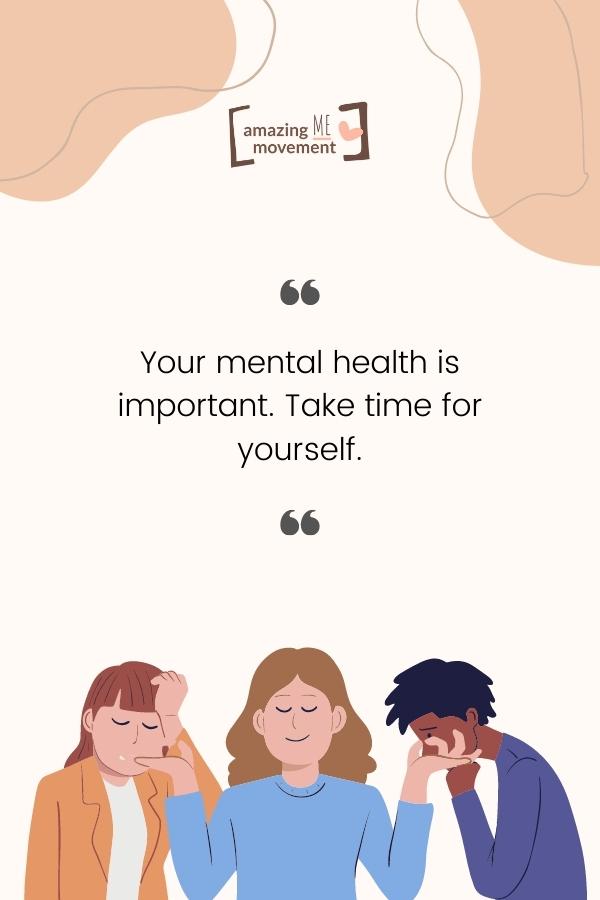 22. "Healing takes time, and asking for help is a courageous step."

– Mariska Hargitay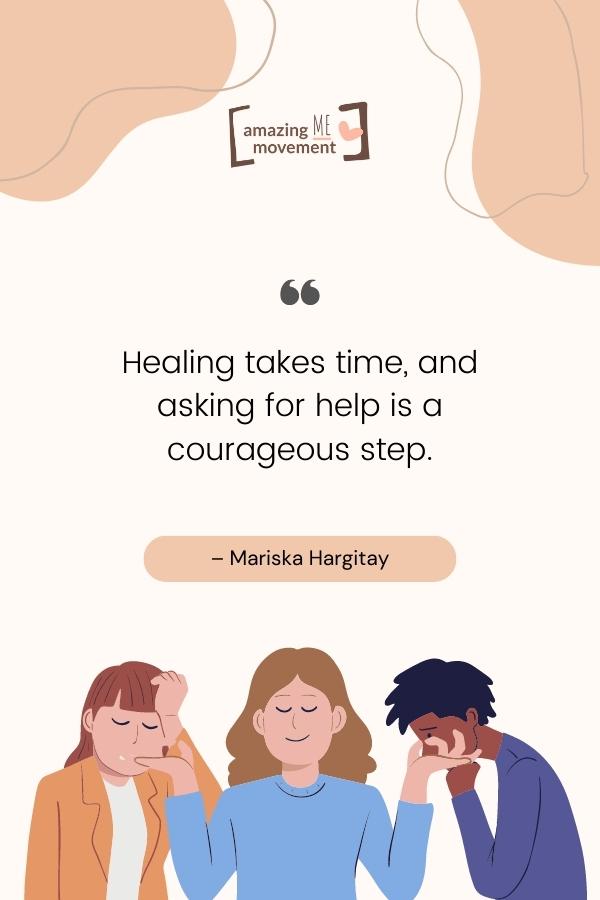 23. "You don't have to be perfect to be amazing."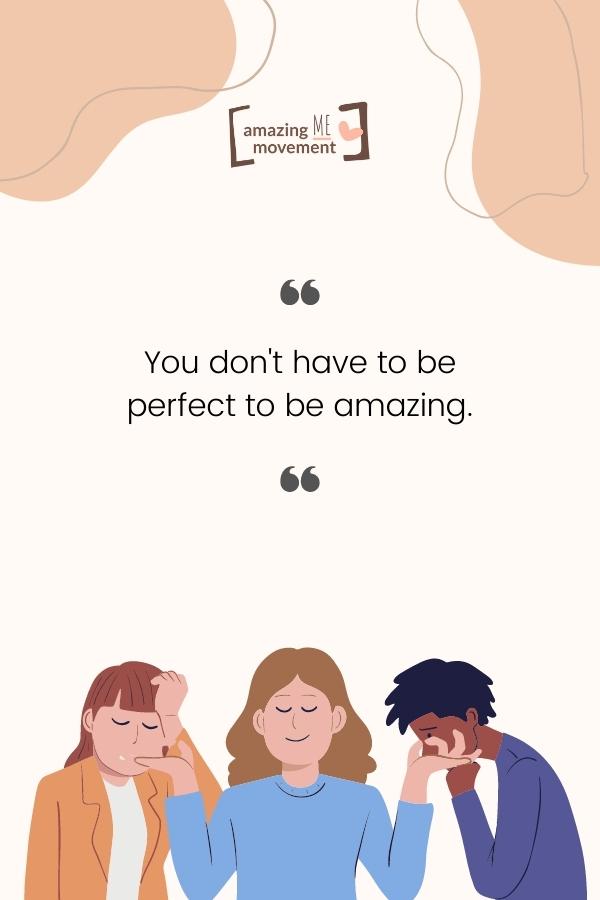 24. "It's okay not to be okay as long as you are not giving up."

– Karen Salmansohn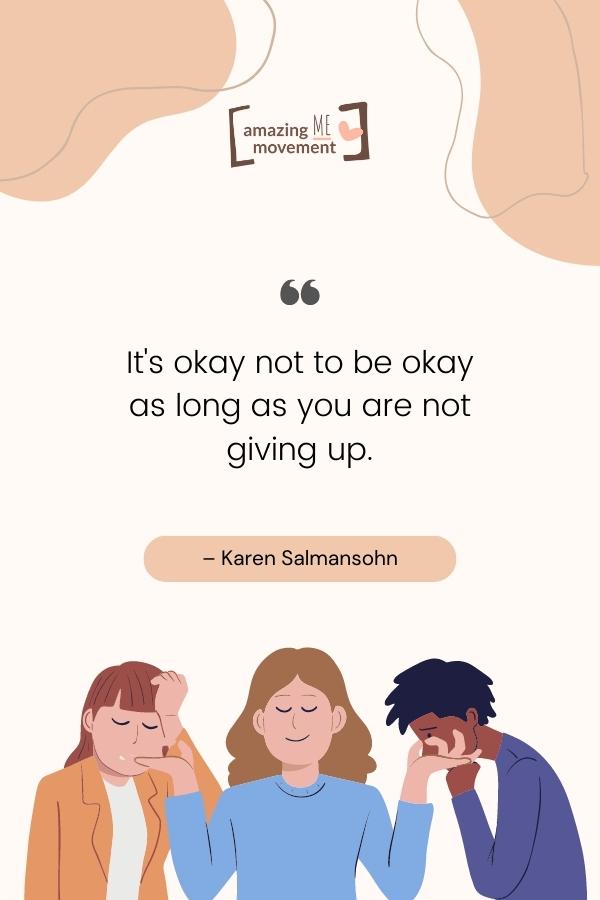 25. "Your feelings are valid. You have the right to feel whatever you feel. You aren't exaggerating. You're not being too sensitive. You're not being dramatic. You're struggling, and that's okay."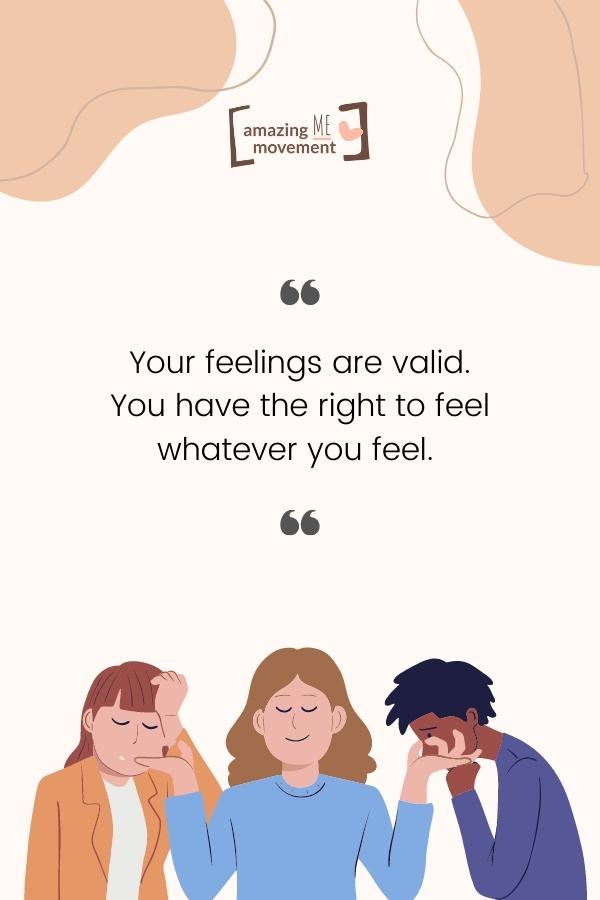 26. "You are not your illness. You have an individual story to tell. You have a name, a history, a personality. Staying yourself is part of the battle."

– Julian Seifter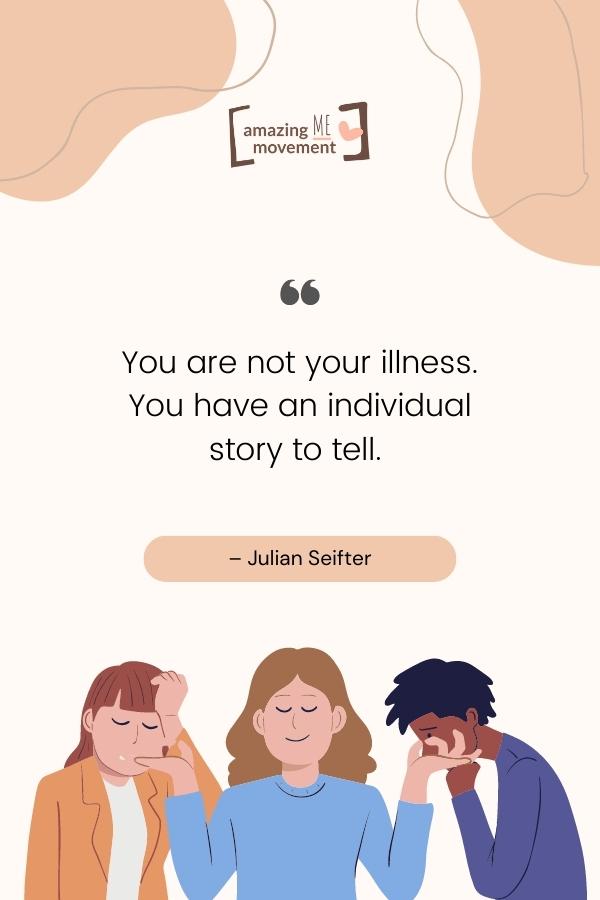 27. "The strongest people are those who win battles we know nothing about."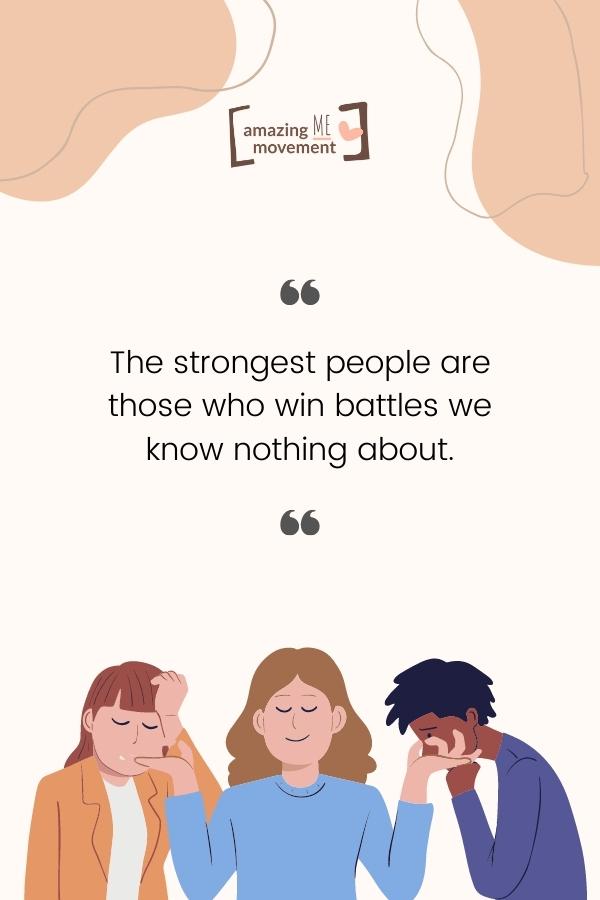 28. "Your mental health is more important than the test, the interview, the lunch date, the meeting, the family dinner, and the grocery run. Take care of yourself."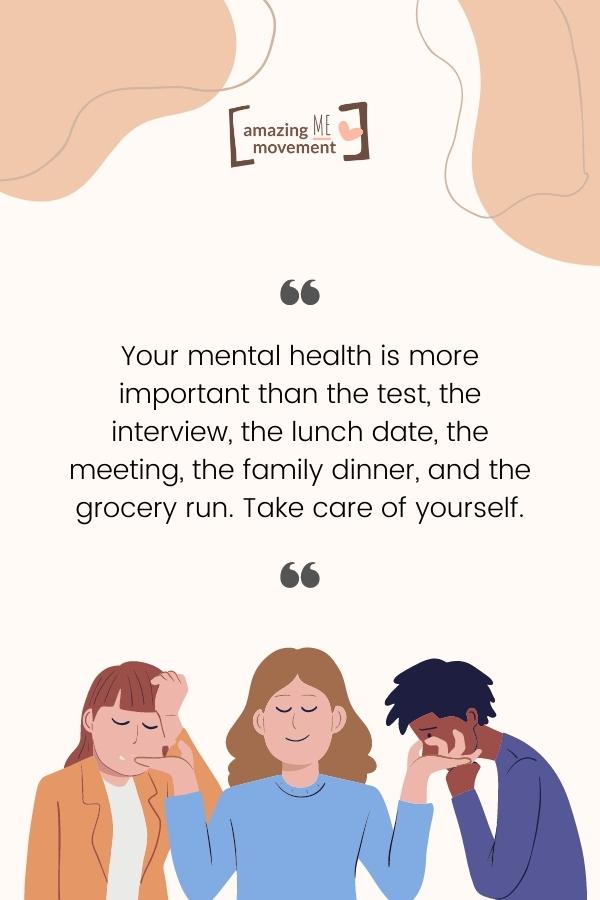 29. "Don't give up because of one bad chapter in your life. Keep going. Your story doesn't end here."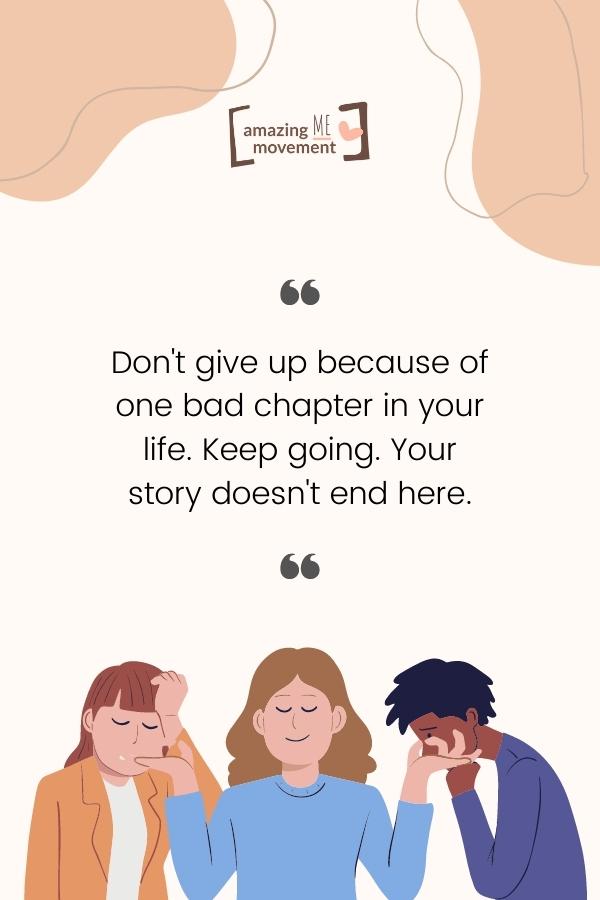 30. "Mental health…is not a destination, but a process. It's about how you drive, not where you're going."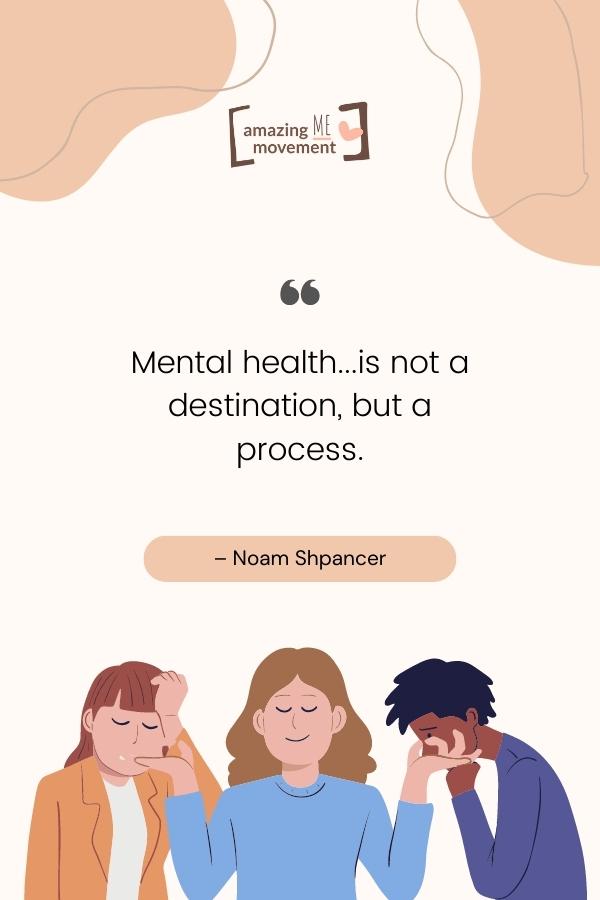 31. "Taking care of yourself doesn't mean me first; it means me too."

– L.R. Knost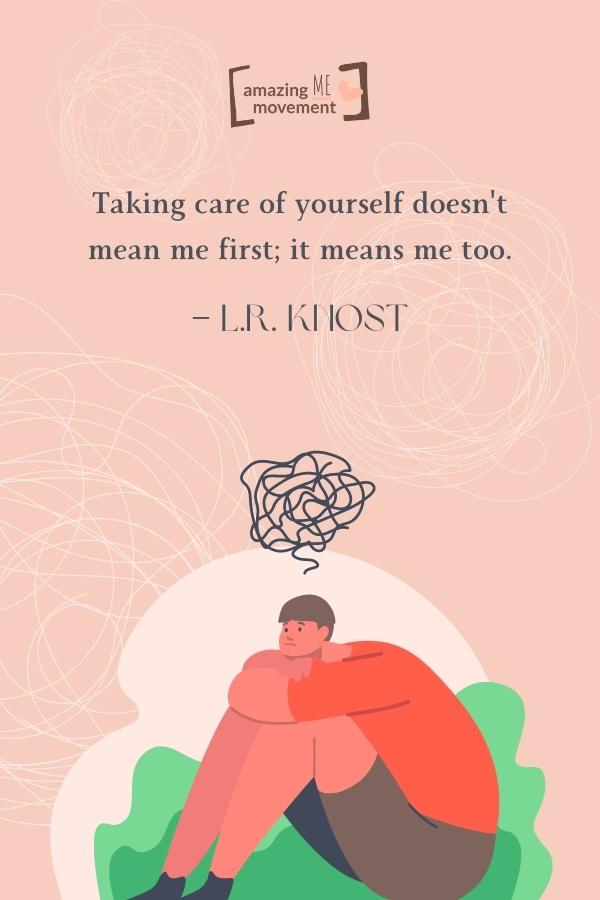 32. "Mental health is not a joke; it is not something to be ashamed of, and it is most definitely not something to be ignored."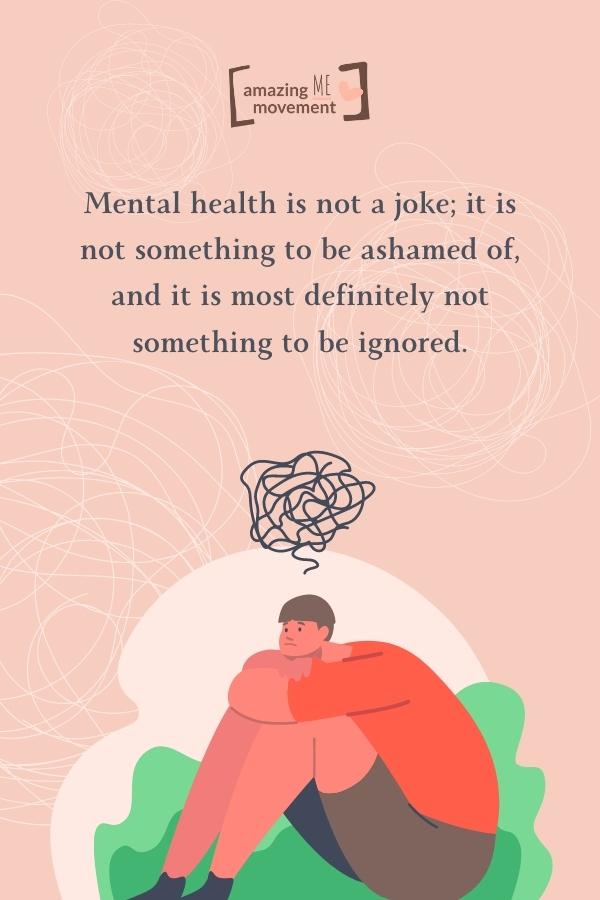 33. "The only person you should try to be better than is the person you were yesterday."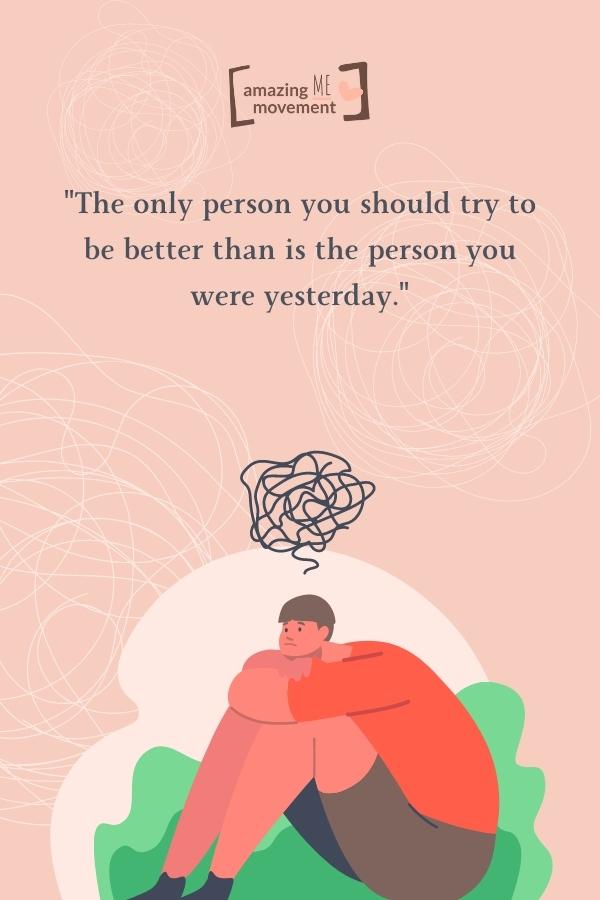 34. "You are worth the quiet moment. You are worth the deeper breath. You are worth the time it takes to slow down, be still, and rest."

– Morgan Harper Nichols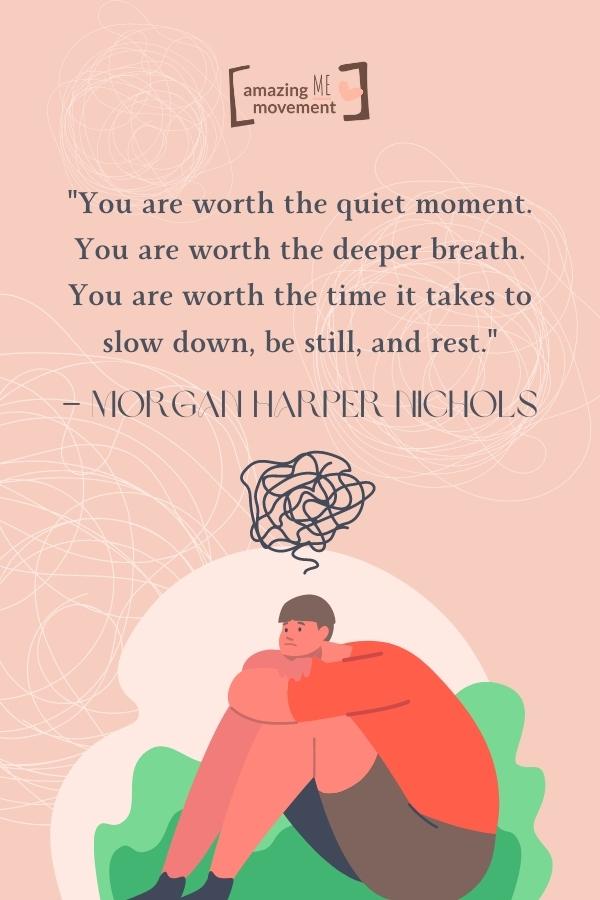 35. "Your mental health is a priority, and so is your happiness. You deserve to be whole, happy, and healthy."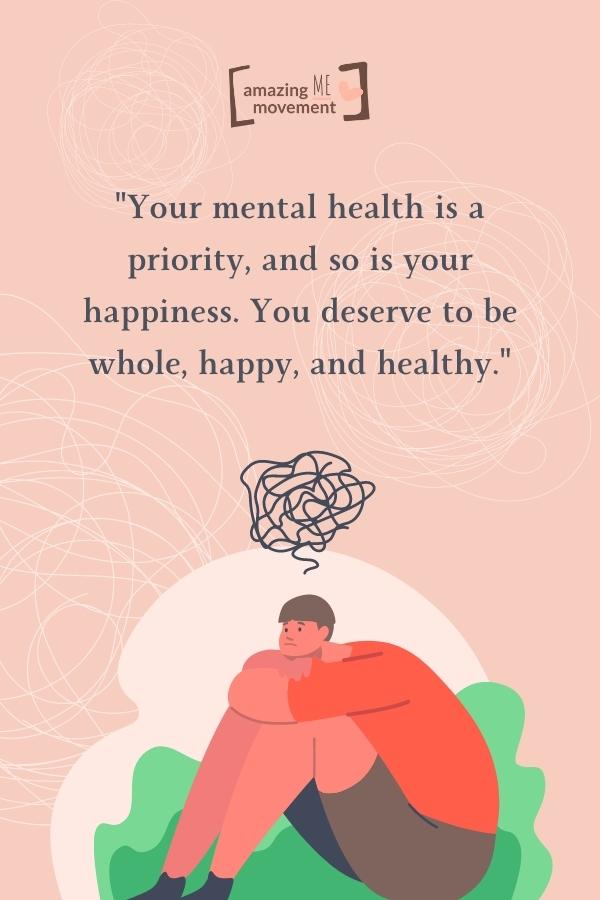 I hope these quotes have touched your heart and encouraged you to embrace your own mental health journey while fostering empathy and awareness for others. Remember, you are never alone in this journey, and seeking help is a sign of strength, not weakness. Let's continue to spread love, support, and understanding.
If you liked these quotes, here are a few more articles you might like with more awesome and uplifting quotes.
Please share these quotes with your loved ones and inspire them to prioritize their mental well-being too. Together, we can make the world a more compassionate and mentally healthy place.