25 Inspirational Resilience Quotes to Empower Your Journey
Last Updated on 3 weeks by Iva Ursano
Are you facing challenges that seem insurmountable? Life can throw some tough punches, but the one quality that can help you rise above it all is resilience. Resilience is the art of bouncing back, of standing tall in the face of adversity, and thriving despite life's curveballs. In this blog post, we've gathered 25 of the most inspiring resilience quotes from various authors to ignite your inner strength and fortitude.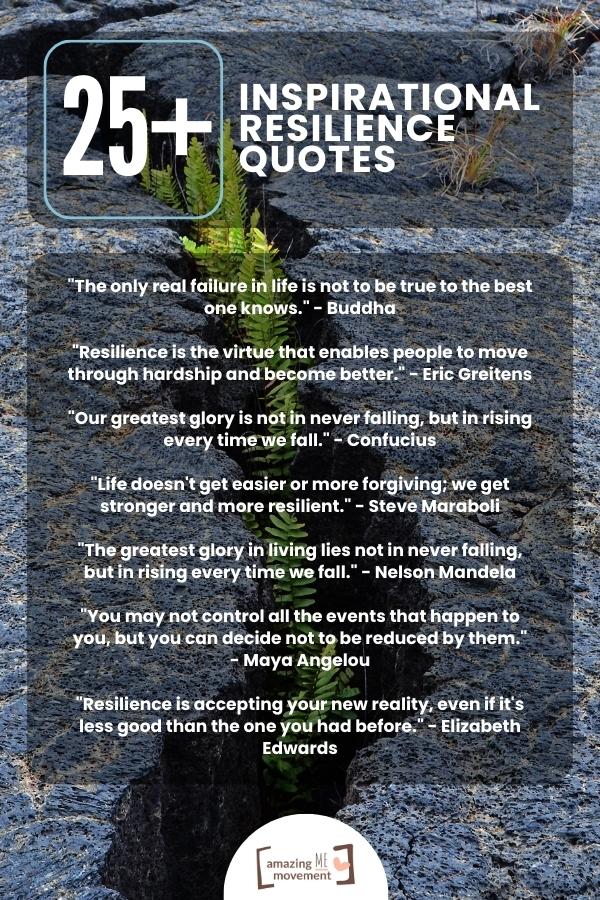 Quotes about resilience are like little sparks of inspiration, illuminating the path through the darkest of tunnels. They're the battle cries of the soul, whispered by the universe itself, reminding us that in the midst of chaos, we have the power to rise, stronger and wiser than ever before. These quotes are the compasses guiding us through the tempests of life, the whispered encouragements in the dead of night, and the applause that reverberates through our triumphs.
25 QUOTES ABOUT RESILIENCE
"Resilience is accepting your new reality, even if it's less good than the one you had before."

– Elizabeth Edwards
"Do not judge me by my success, judge me by how many times I fell down and got back up again."

– Nelson Mandela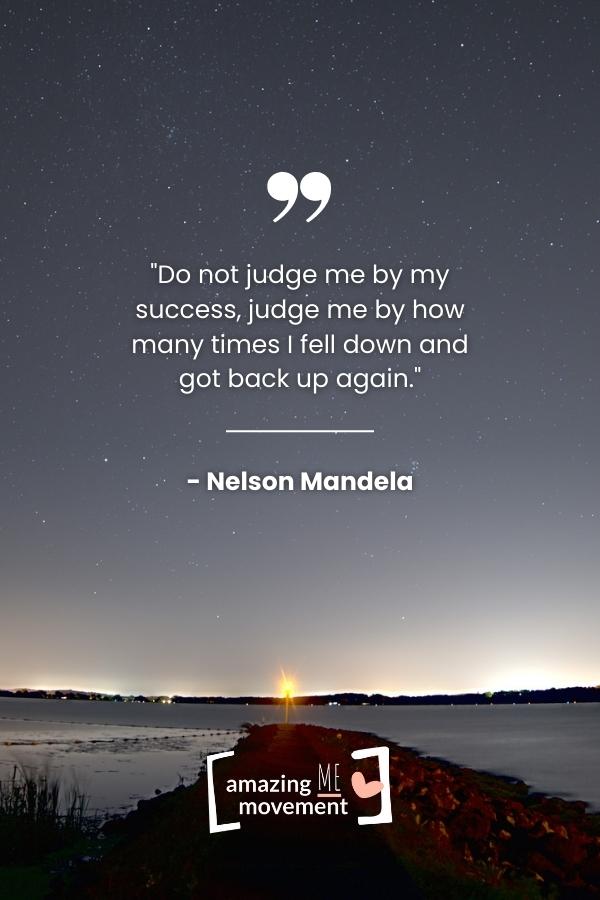 "The oak fought the wind and was broken, the willow bent when it must and survived."

– Robert Jordan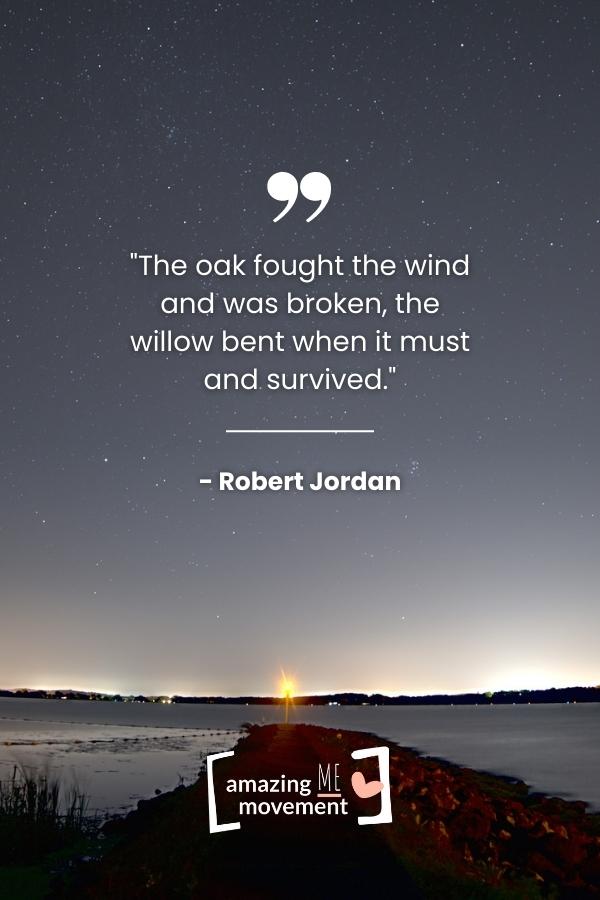 "You may not control all the events that happen to you, but you can decide not to be reduced by them."

– Maya Angelou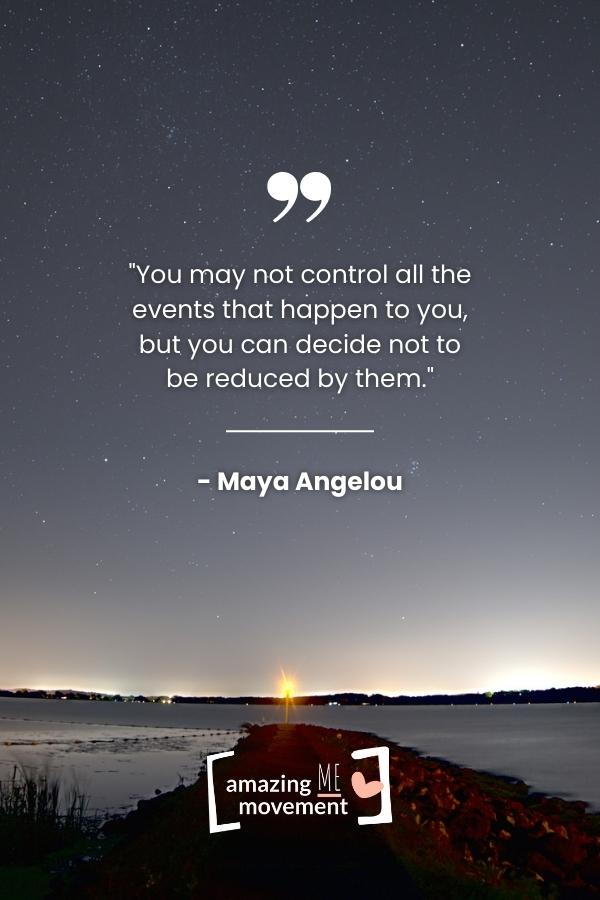 "Resilience is knowing that you are the only one that has the power and the responsibility to pick yourself up."

– Mary Holloway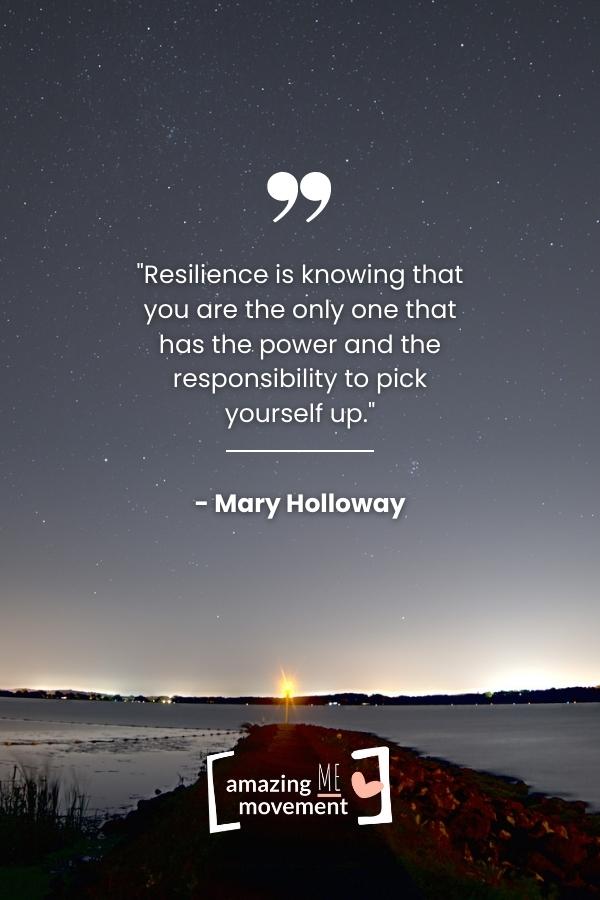 "The greatest glory in living lies not in never falling, but in rising every time we fall."

– Nelson Mandela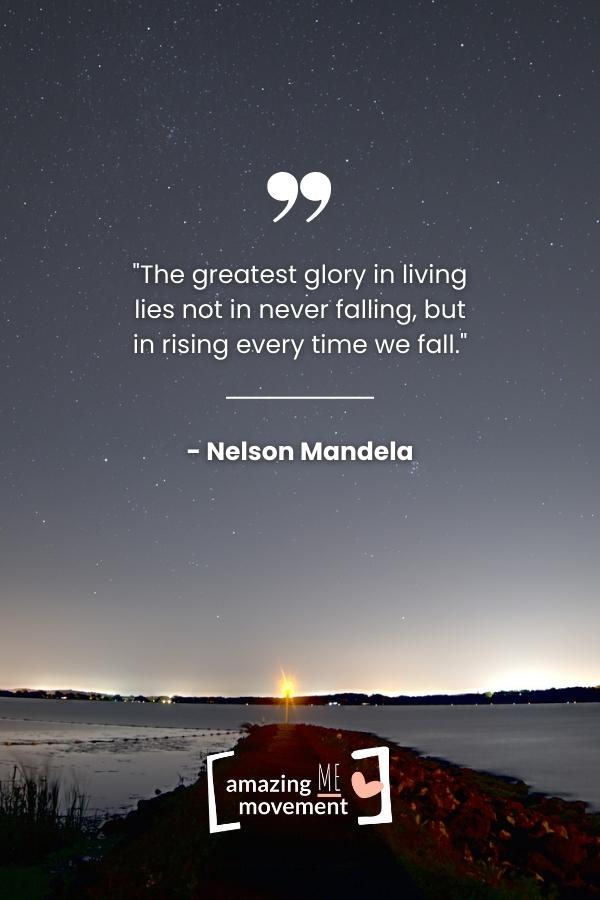 "Hard times may have held you down, but they will not last forever. When all is said and done, you will be increased."

– Joel Osteen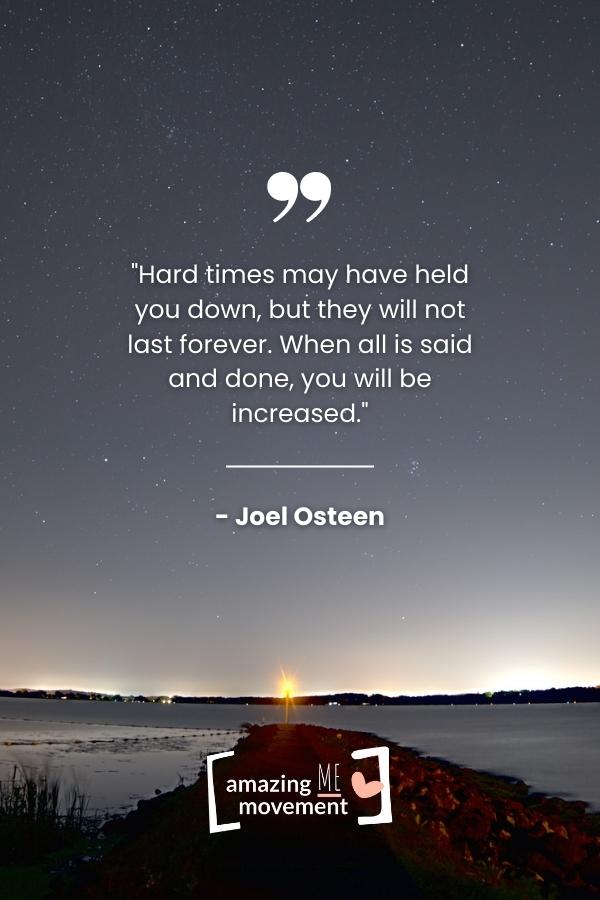 Related post: 25 Joel Osteen Inspirational Quotes
"Life doesn't get easier or more forgiving; we get stronger and more resilient."

– Steve Maraboli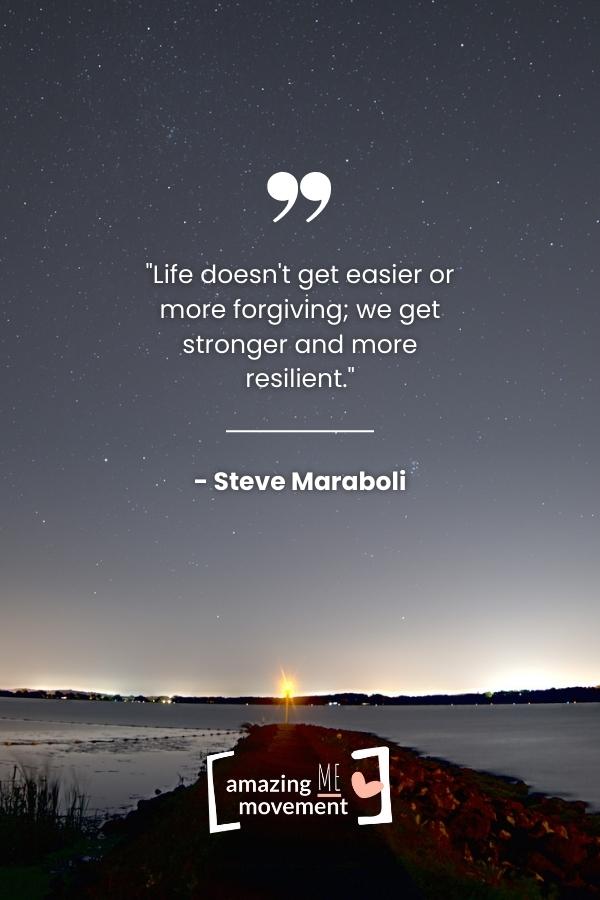 "You are not defined by your past; you are prepared by it."

– Unknown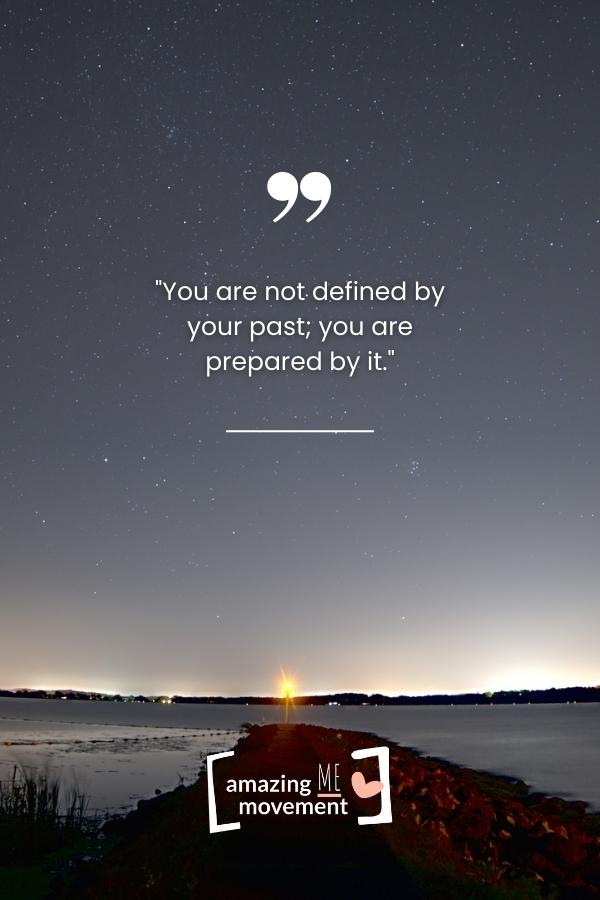 "When we learn how to become resilient, we learn how to embrace the beautifully broad spectrum of the human experience."

– Jaeda DeWalt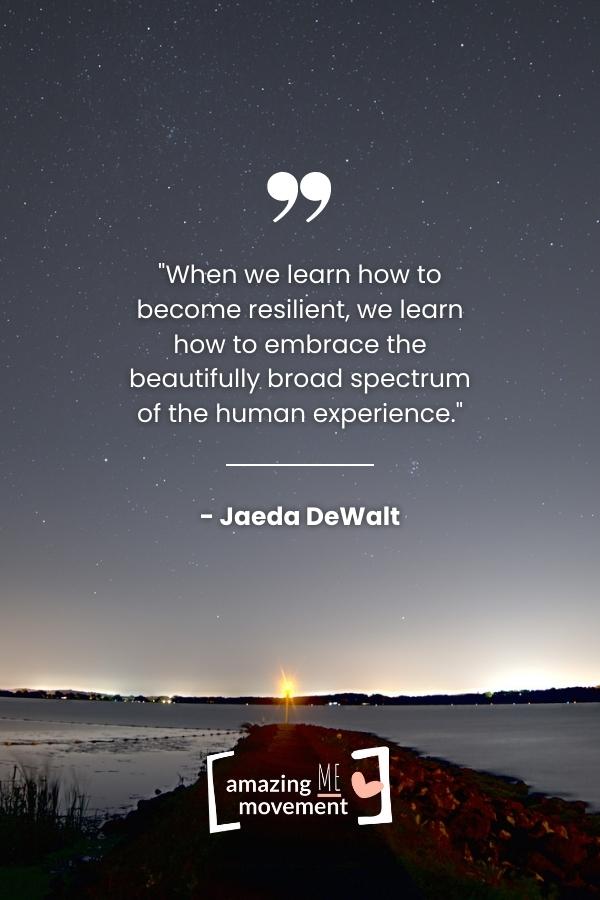 "Our greatest glory is not in never falling, but in rising every time we fall."

– Confucius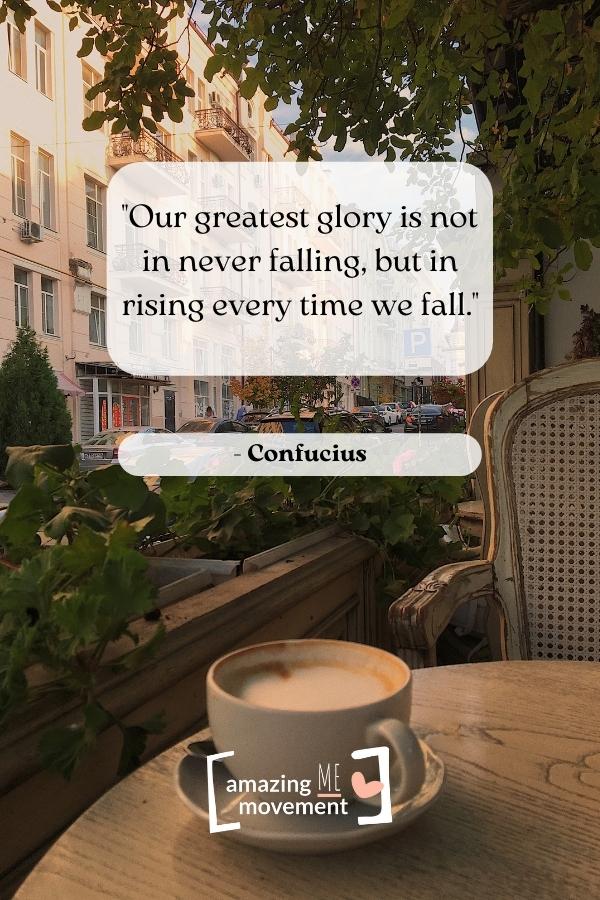 "Out of difficulties grow miracles."

– Jean de La Bruyère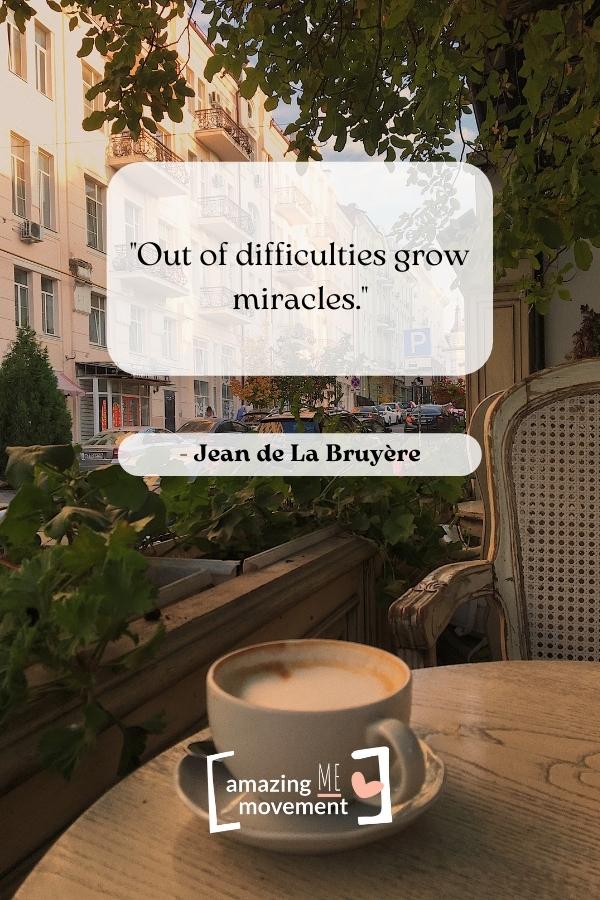 "You may have to fight a battle more than once to win it."

– Margaret Thatcher
"The human capacity for burden is like bamboo – far more flexible than you'd ever believe at first glance."

– Jodi Picoult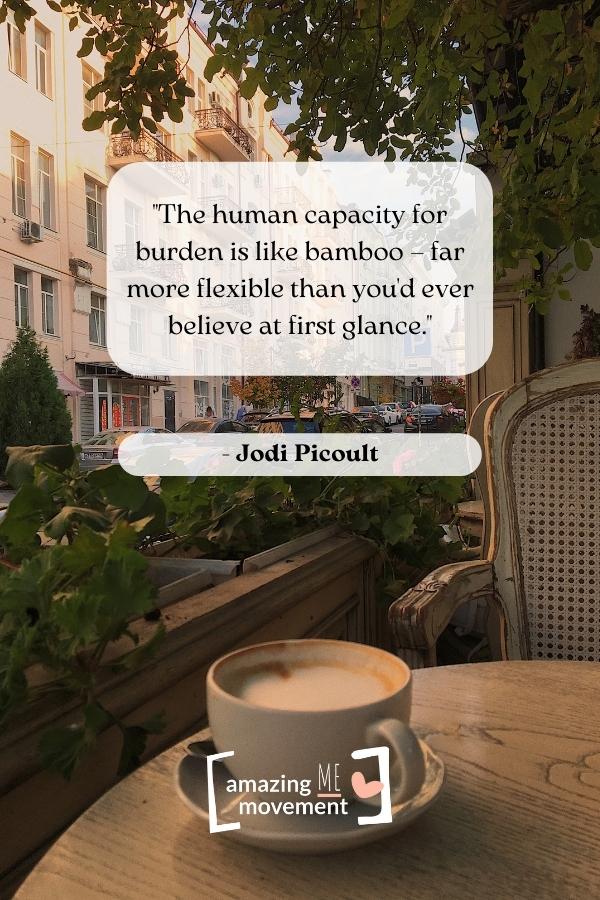 "Resilience is the virtue that enables people to move through hardship and become better."

– Eric Greitens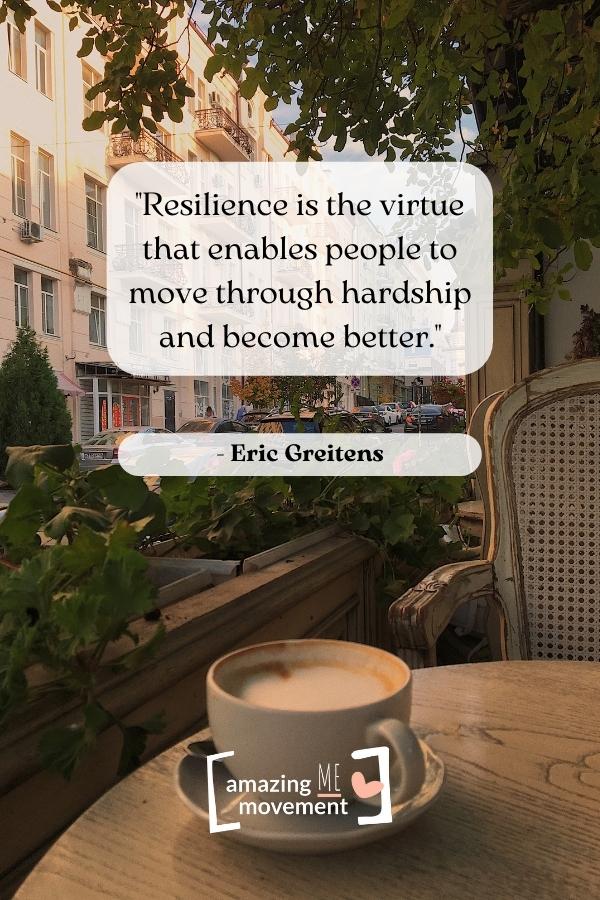 "Sometimes you have to get knocked down lower than you've ever been to stand up taller than you ever were."

– Unknown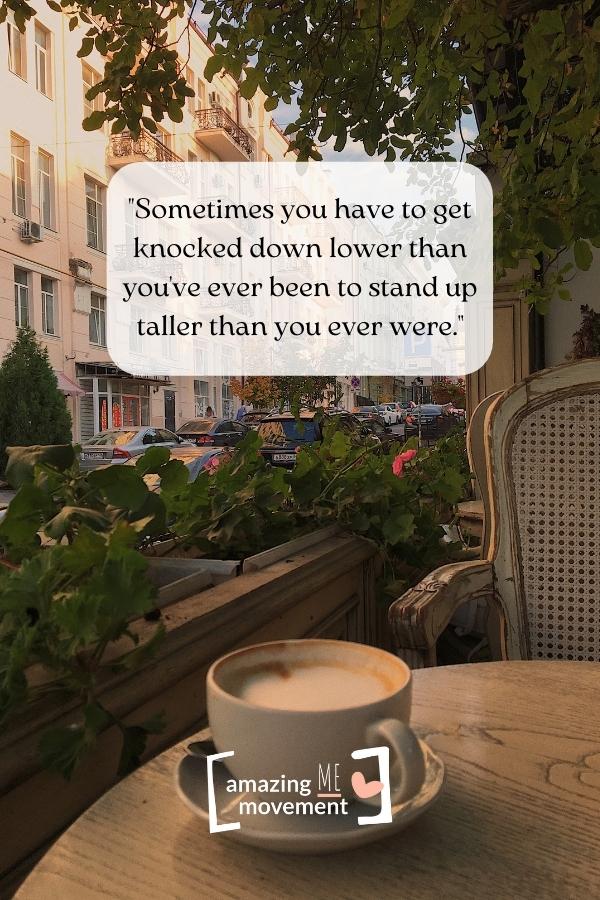 "You are stronger than you know. More capable than you ever dreamed. And you are loved more than you could possibly imagine."

– Unknown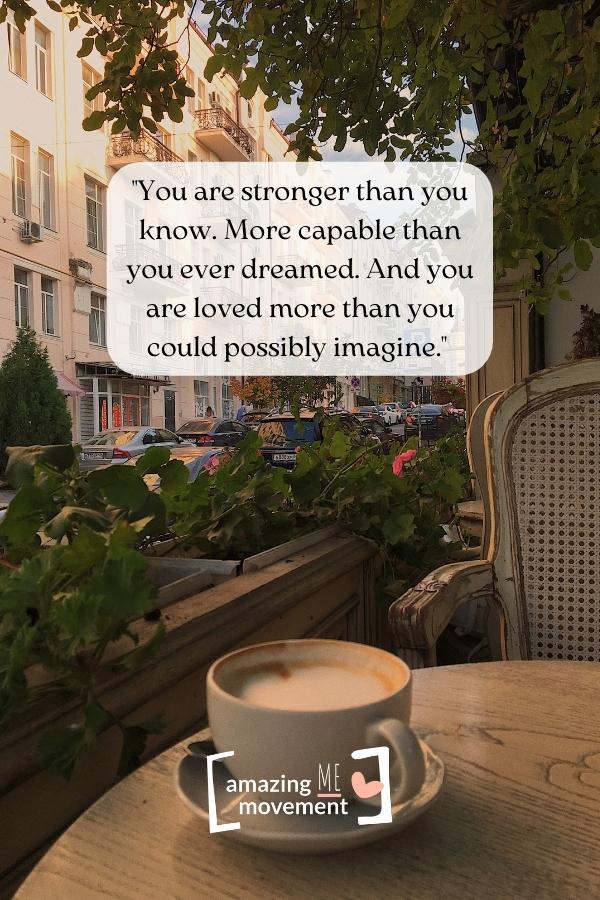 "In the middle of every difficulty lies opportunity."

– Albert Einstein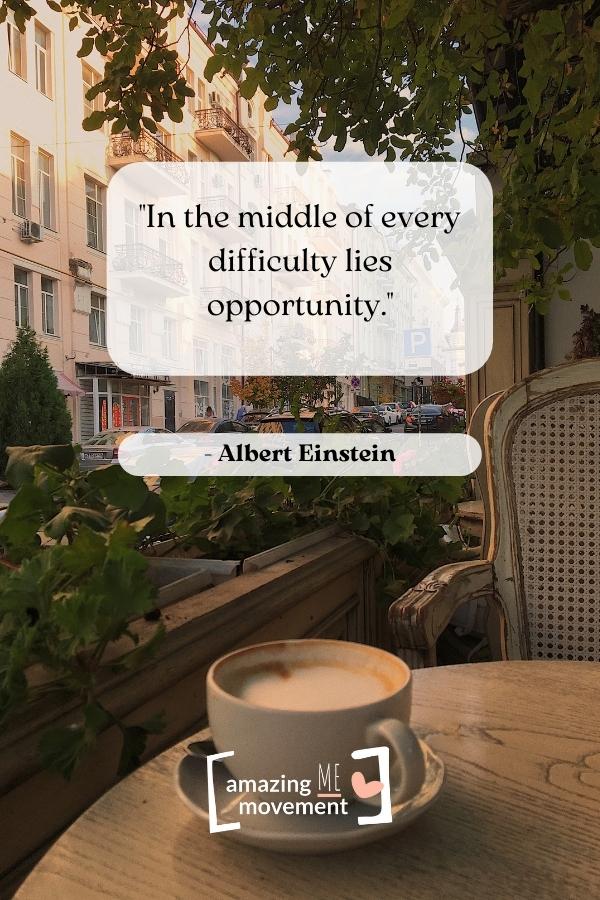 "Life is not about waiting for the storms to pass but about learning to dance in the rain."

– Vivian Greene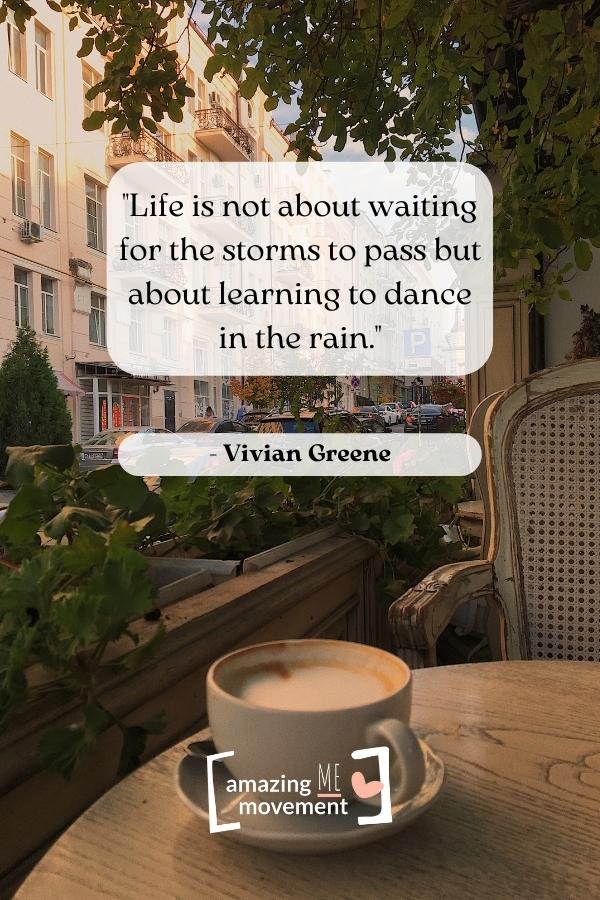 "You never know how strong you are until being strong is your only choice."

– Bob Marley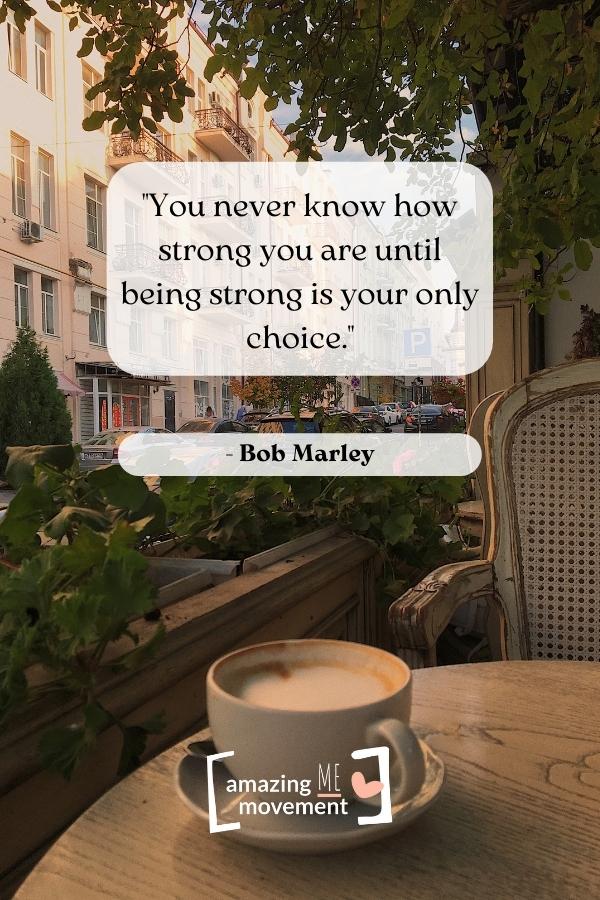 "The only real failure in life is not to be true to the best one knows."

– Buddha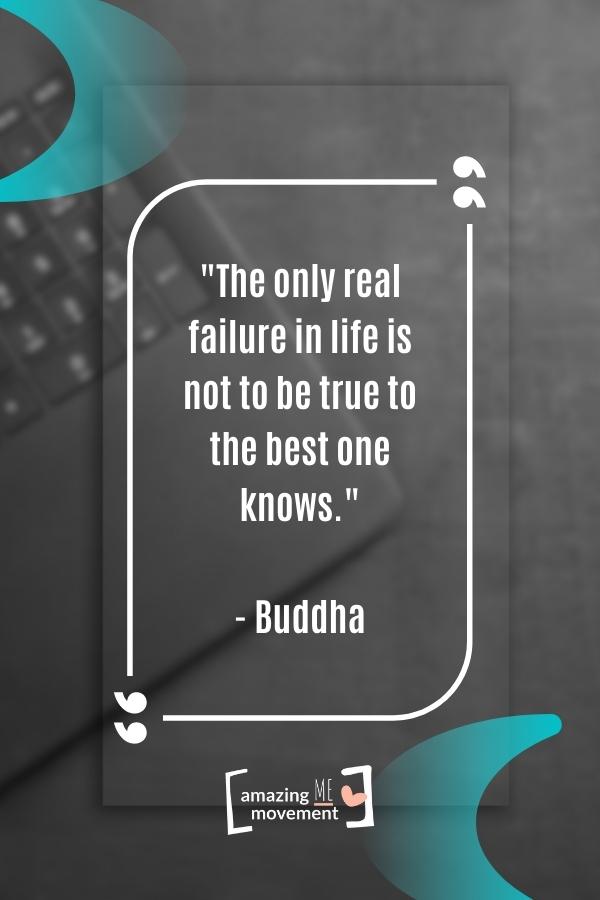 "Fall seven times, stand up eight."

– Japanese Proverb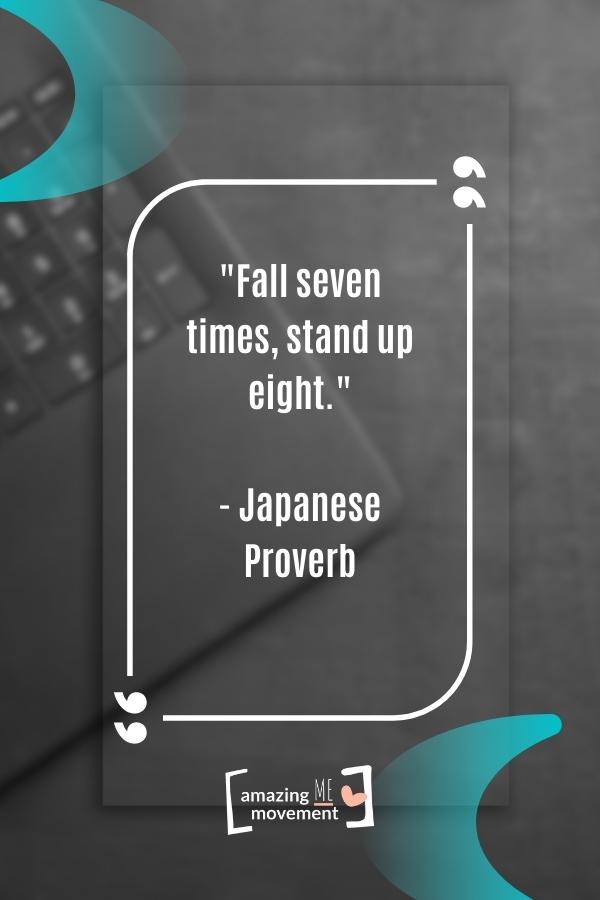 "Resilience is all about being able to overcome the unexpected. Sustainability is about survival. The goal of resilience is to thrive."

– Jamais Cascio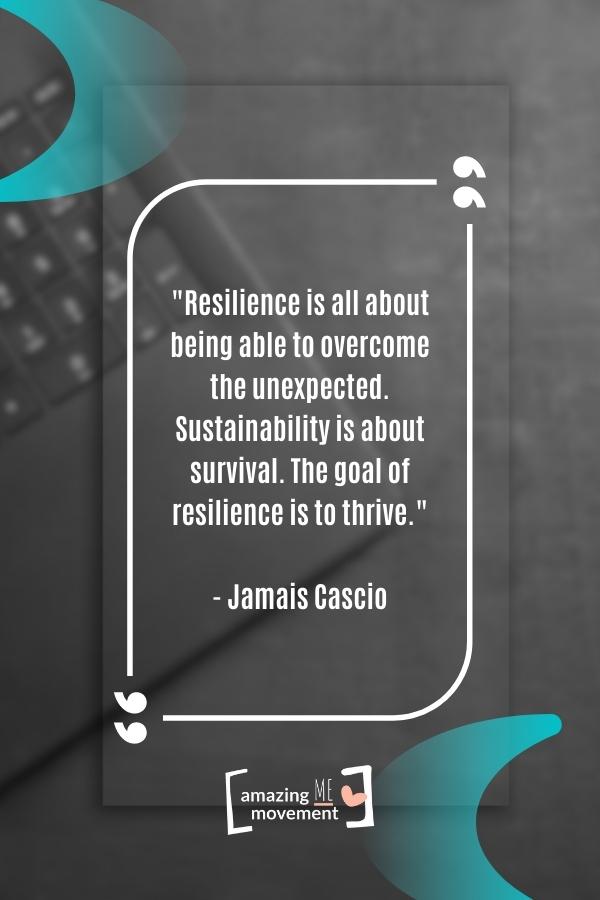 "Rock bottom became the solid foundation on which I rebuilt my life."

– J.K. Rowling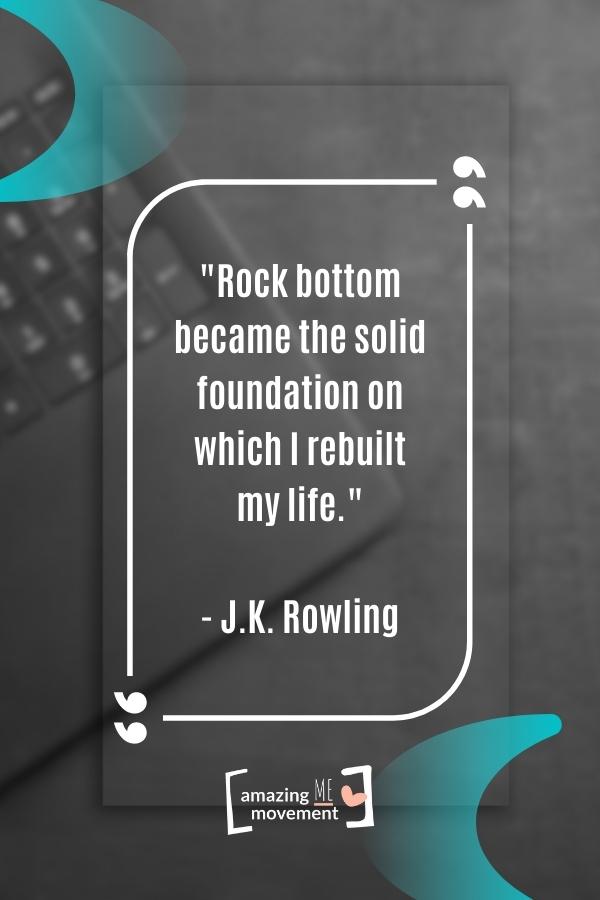 "In three words I can sum up everything I've learned about life: it goes on."

– Robert Frost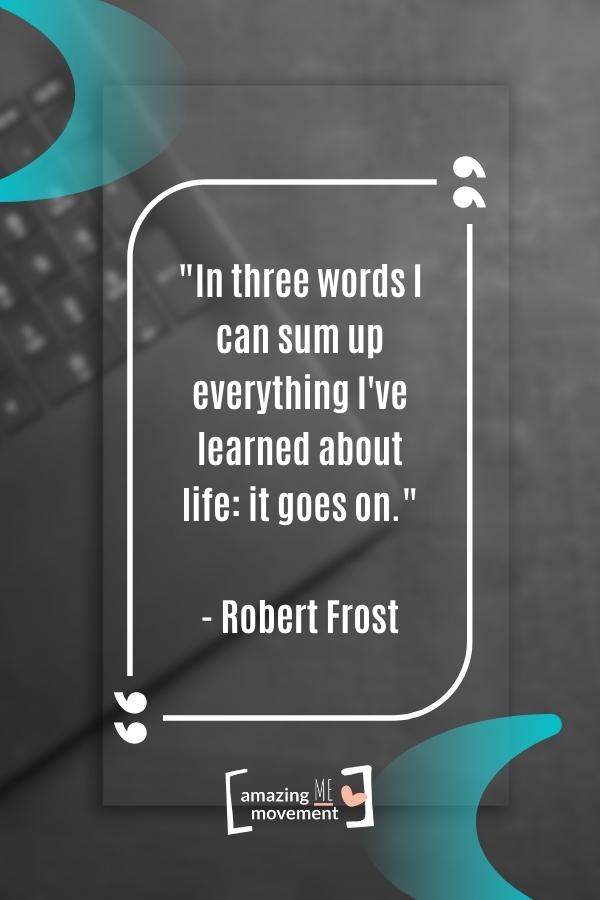 If you liked these quotes, here are a few more articles you might like with more awesome and uplifting quotes.
These quotes remind us that resilience isn't about avoiding hardships but rather about embracing them as opportunities for growth and transformation. When life knocks you down, remember these words of wisdom to help you rise stronger and more resilient than ever before. Embrace your journey, for it is in the challenges that you discover your true strength.