19 Self Care Gifts For the "Hard to Buy For" Person
Last Updated on 1 year by Iva Ursano
Welp, it's that time of year again. Christmas shopping and driving yourself crazy trying to figure out what to get for the "hard to buy peeps" on your list. I've created this self care gifts guide to help you so you don't pull all your hair out trying to guess!
In this self care gifts guide I've added some new age gifts in there in case you got some of those peeps on your list too!
I've tried to keep most gifts under $50 because let's face it, the last two years sure hit us hard, amirite?
In this self care gifts guide, you can click on the image or the link to check out the products.
(this post contains affiliate links so if you make a purchase I may make a small commission-affiliate disclosure here)
19 Self Care Gifts and New Age Gifts
Oh hello! Am I on your list this year? I would kill to have one of these delivered to my door. Problem with that is we don't get Amazon delivery in Guatemala. Ah well.
But seriously, who WOULDN'T want one of these?
Ok this is super cool. For real. Little fun and sweet daily activities and 100 inspirational cards to remind you how awesome you and life are. Check out this awesome self care gift especially designed for the person on your list who needs to chill the eff out.
This is my own little online store that has some cool things for the sassy girl in your life. Cute (and snarky) mugs and comfy hoodies. Click the link and take a peek. I bet one of those sassy coffee mugs has your friend's name on it!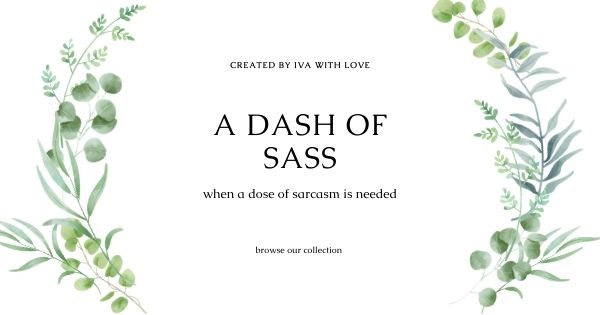 4. Essential Oil Diffuser Bracelet
I friggin love this bracelet. Essential oil on your wrist in a beautiful bracelet? Sign me up! All you need is the oils! (I've linked to some awesome ones below!).
5. Essential Oils Diffuser Gift Set
So this is a pretty awesome deal (if I must say so myself). 20 amazing essential oils and a diffuser for your home. You might want to buy one of these for yourself too!
6. Wine Country Self Care Gift Basket
Yummmm. This self care gift basket has just the right amount of snacks and treats for when your friend needs some 'me time'. Check out all the yummies here that will go well with a warm beverage or a glass of wine!
I totally love love love this night light. What a soothing and amazing way to zen out and maybe even do some meditations! I'm pretty sure anyone on your list will also love this too!!
I own one and it's my most favourite lamp in the whole world. Soothing and absolutely beautiful. Did you know salt lamps have amazing healing properties too? Yup.
If you have spiritual or new age people on your list they will certainly love some sage smudge sticks. You might want some too. These are powerful energy clearers that everyone should own!!
10. Hugs Blanket
Can you double-check and see if I'm on your list, please? This blanket. Omg. I think I need one. And who wouldn't want to be wrapped up in a cozy blanket full of hugs! Available in 5 beautiful colours too!
Besides your cranky neighbours, who doesn't love soothing wind chimes? Did you know that placing wind chimes at your front door is a great way to bring in some positive energy? Yup. Grab some for yourself too!
This one def isn't under $50 but what a fantastic way to say "I love you and go rest for a while". Seriously. A Shiatsu Foot Massager should be on everyone's Christmas wish list!
If I had a bathtub this baby would be on my list! A body bath pillow?? Oh Hell-O!! I'm pretty sure even the man on your list would love this. We all know self care sometimes means just going to lay in the bathtub for awhile. Why not with a full body bath pillow?
14. Rose Quartz Roller and Gua Sha
The woman on your list will kiss you a million times if she finds this under the tree. Just about every woman knows what these are and what they can do for us. And we all want one!
15. Gratitude Journal (3)
Everyone needs a journal, whether it be a gratitude journal or just daily thoughts/positive thoughts journal. The following three are ones I created for Amazon. I gotta say, they are pretty sweet, not to mention totally priced right!
And here's one for the more faithful people on your list. Click the image to order yours.
And another one I created for the peeps who cringe when Merc goes Retrograde! Click the image to order yours today!
Oh these are super cool! 120 affirmation cards for manifestation and motivation. What a great way to start your day and a perfect little boost to help you get through the day with optimism and hope!
17. Sassy Socks
Because it doesn't always have to be serious. These sassy socks clearly are only for the bada*s chick in your life. She'll want to show these babies off any chance she gets! So would I :)
Oooooh! Me me me me me meeeeee! Please. What lucky gal on your list will get this as a self care gift? Priced right under $15 why not buy one for all the girls in your life (or guys too!)
You may not know what these are but your gal might. Or maybe you do know what they are. Whatever the case, these beautiful rose quartz yoni eggs will be a sure hit under the tree.
Wellness Gifts and Self Care Gifts
I tried to think of all the wellness gifts and self care gifts that I could that I'm certain will delight the person you are giving them too.
I also tried to find gifts under $50 and I think I managed to do that well (aside from the Shiatsu Foot Massager-ooph!) but some of these new age gifts and wellness gifts are so darn affordable you can easily buy more than one!
Christmas Gift Guide
I hope this Christmas gift guide was valuable to you. Don't forget to hit that share button too so your friends and family don't have to pull their hair out either while shopping this year!
I feel that 2020 and moving into 2021 we are focusing more on self care now then we ever have. It's important to take care of ourselves every day and the wellness gifts in this blog are excellent compliments to any self care regime!