25+ Disney Inspirational Movie Quotes
Last Updated on 2 weeks by Iva Ursano
In Disney movies, dreams take flight, and imagination knows no bounds. It also lies a treasure trove of wisdom and inspiration. From the heartwarming tales of beloved characters to the unforgettable moments that have touched our hearts, their movies have gifted us with powerful and uplifting quotes. These Disney Inspirational Movie Quotes, spoken by fantastic characters, offer timeless lessons in courage, hope, and pursuing our dreams. Let's dive into the enchanting realm of Disney movies and discover the profound wisdom hidden within these cherished cinematic moments.
Inspirational Disney movie quotes have an unparalleled ability to instill valuable life lessons. They remind us that dreams are worth chasing, that hope can overcome adversity, and that courage resides within us all. These words of wisdom are timeless, offering guidance and comfort during life's most challenging moments. As we journey through the stories of beloved characters, we find that these words can be more than just entertainment; they can be beacons of inspiration and beacons of hope in our own lives.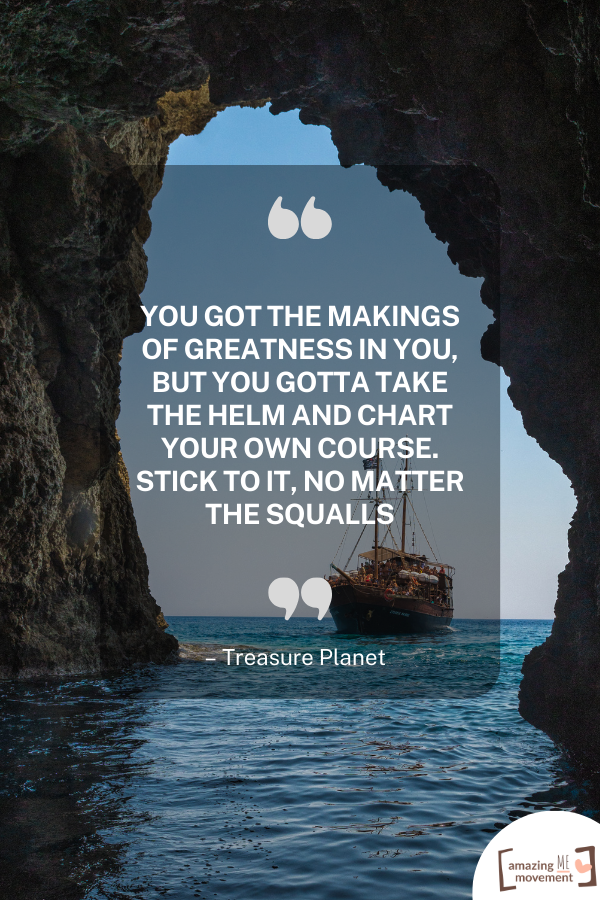 "You got the makings of greatness in you, but you gotta take the helm and chart your own course. Stick to it, no matter the squalls"

– Treasure Planet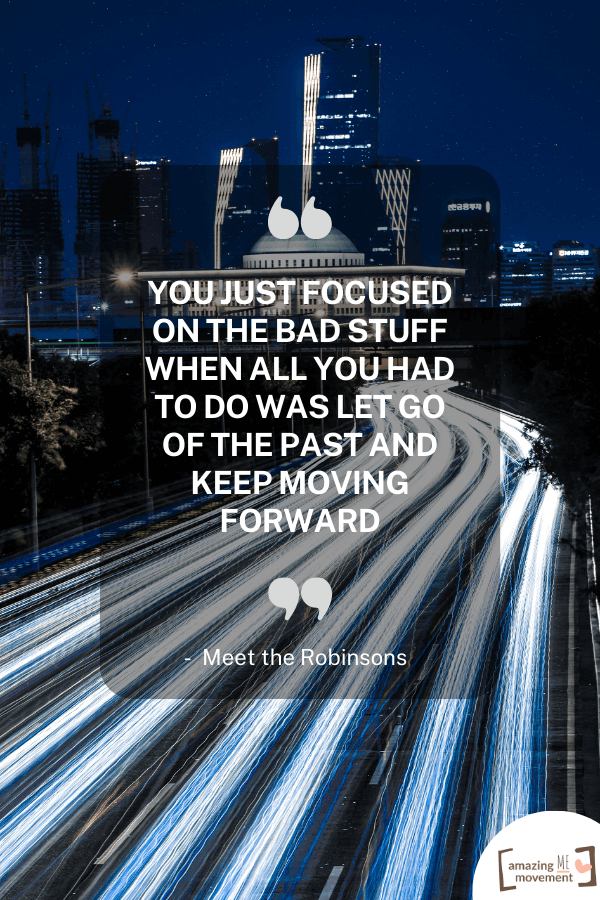 "You just focused on the bad stuff when all you had to do was let go of the past and keep moving forward"

– Meet the Robinsons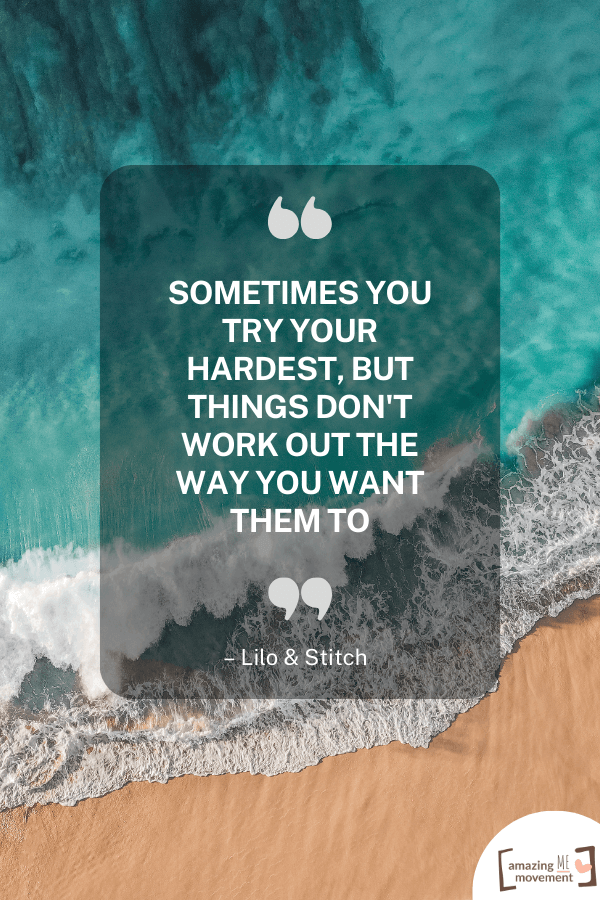 "Sometimes you try your hardest, but things don't work out the way you want them to"

– Lilo & Stitch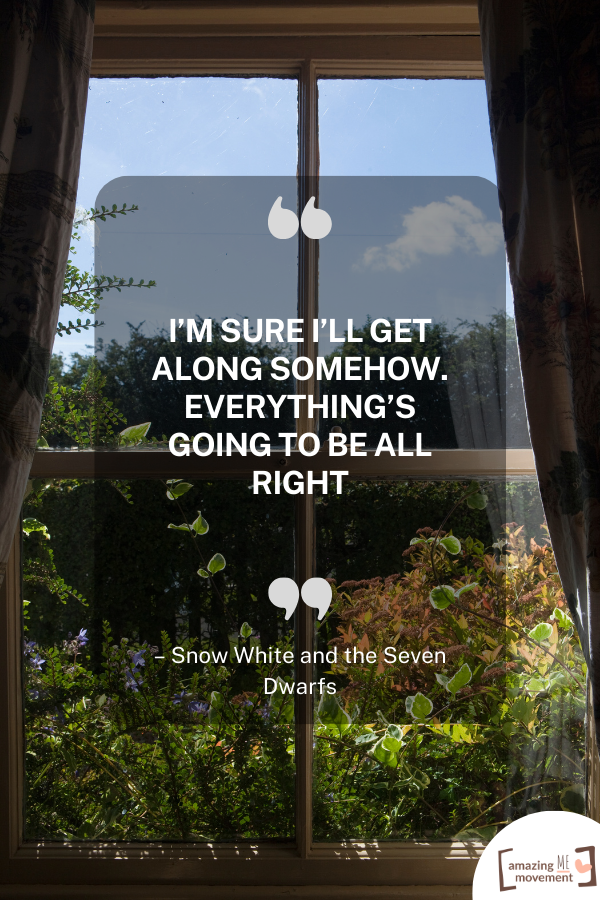 "I'm sure I'll get along somehow. Everything's going to be all right"

– Snow White and the Seven Dwarfs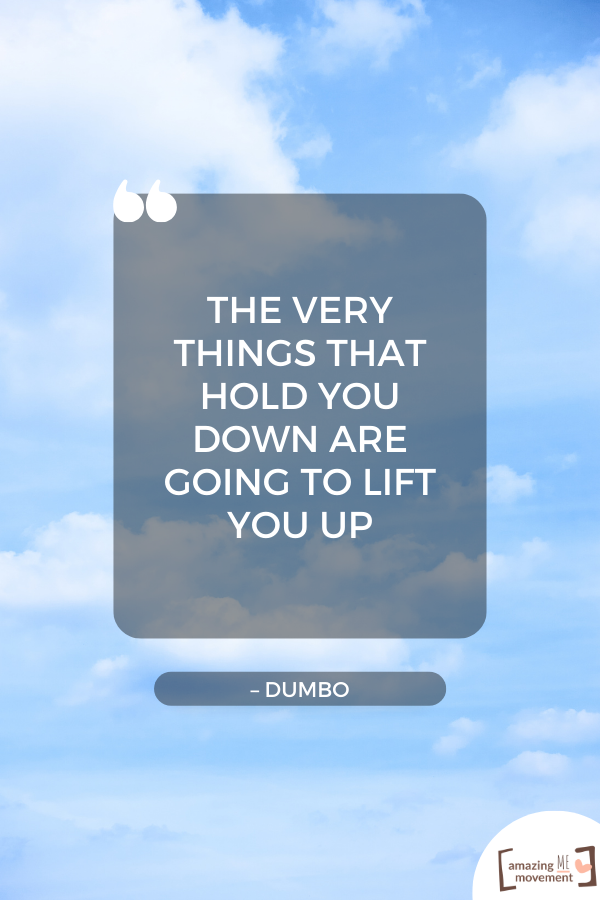 "The very things that hold you down are going to lift you up"

– Dumbo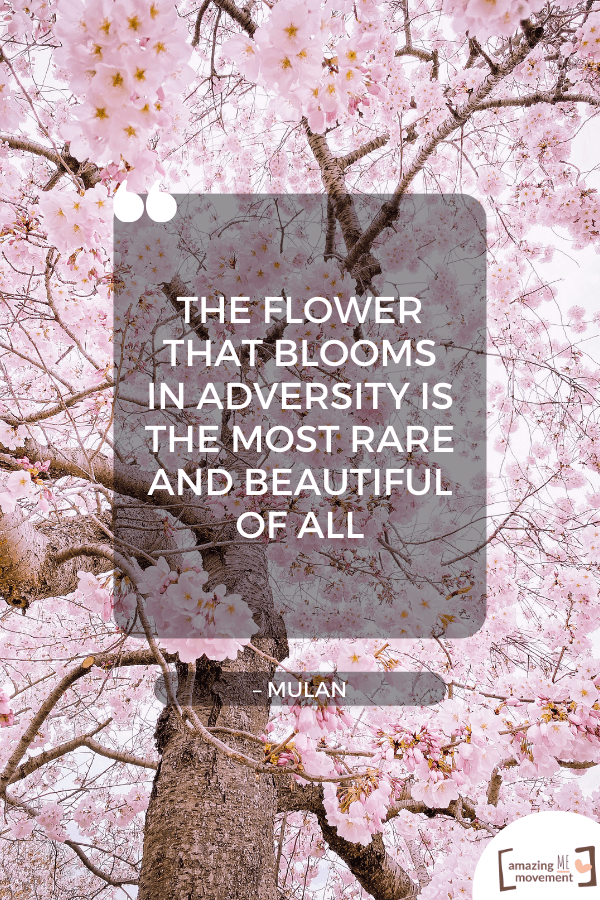 "The flower that blooms in adversity is the most rare and beautiful of all"

– Mulan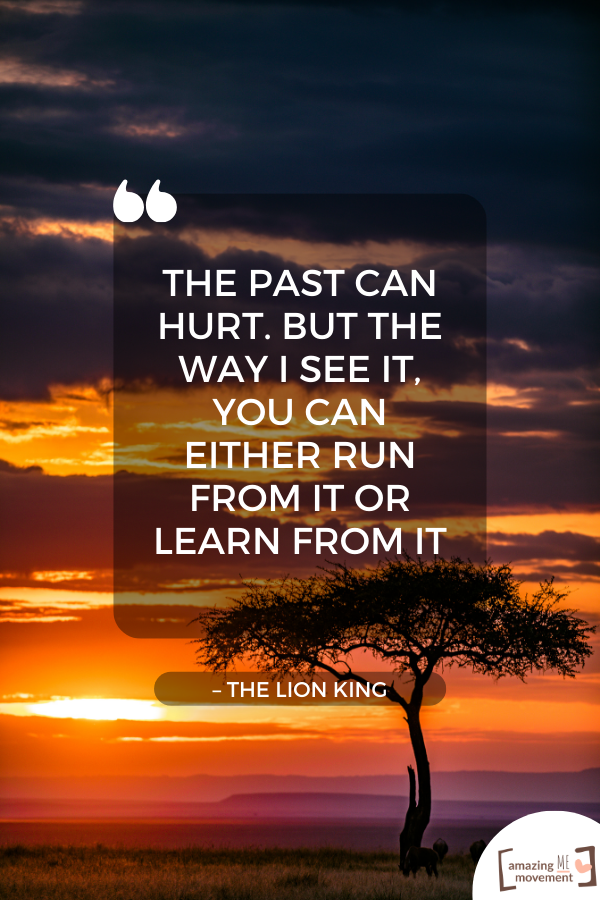 "The past can hurt. But the way I see it, you can either run from it or learn from it"

– The Lion King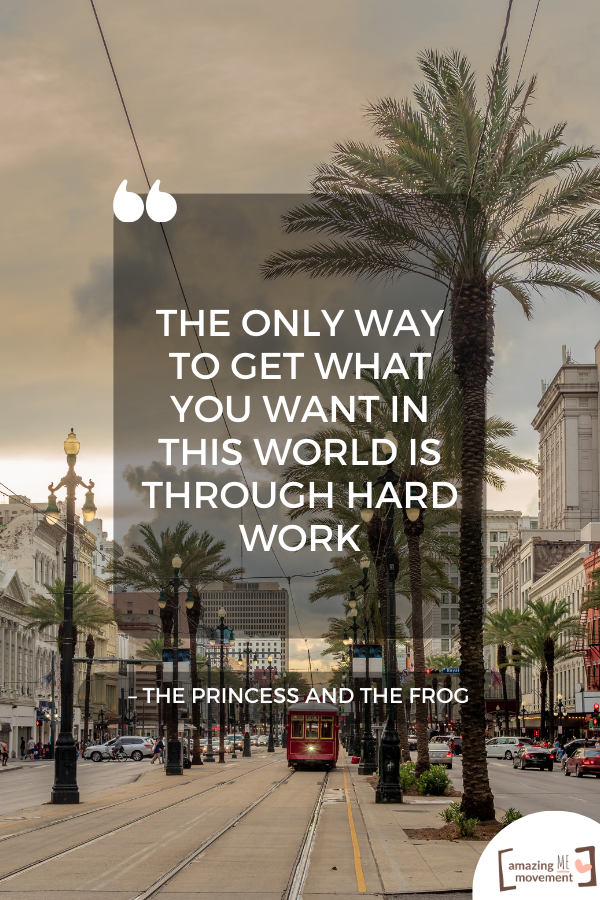 "The only way to get what you want in this world is through hard work"

– The Princess and the Frog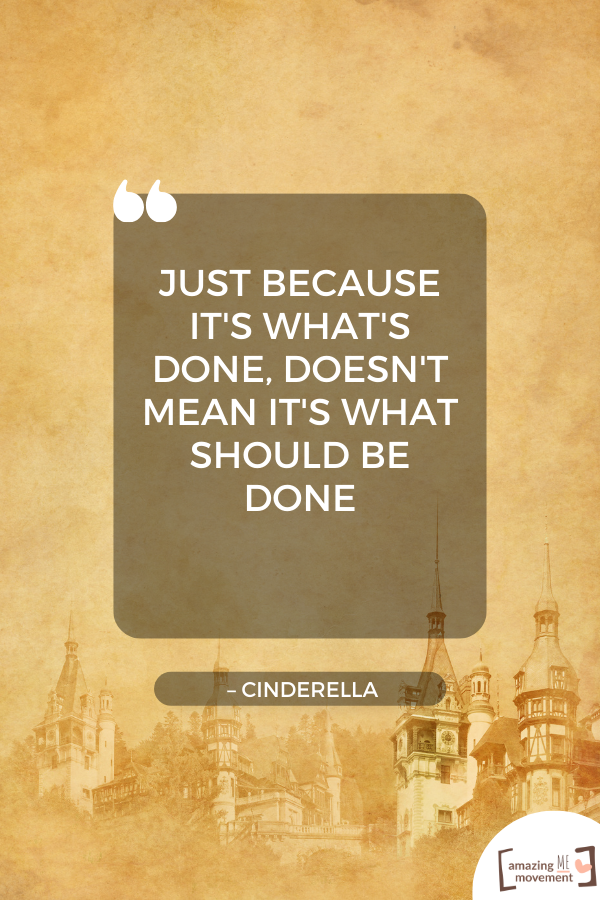 "Just because it's what's done, doesn't mean it's what should be done"

– Cinderella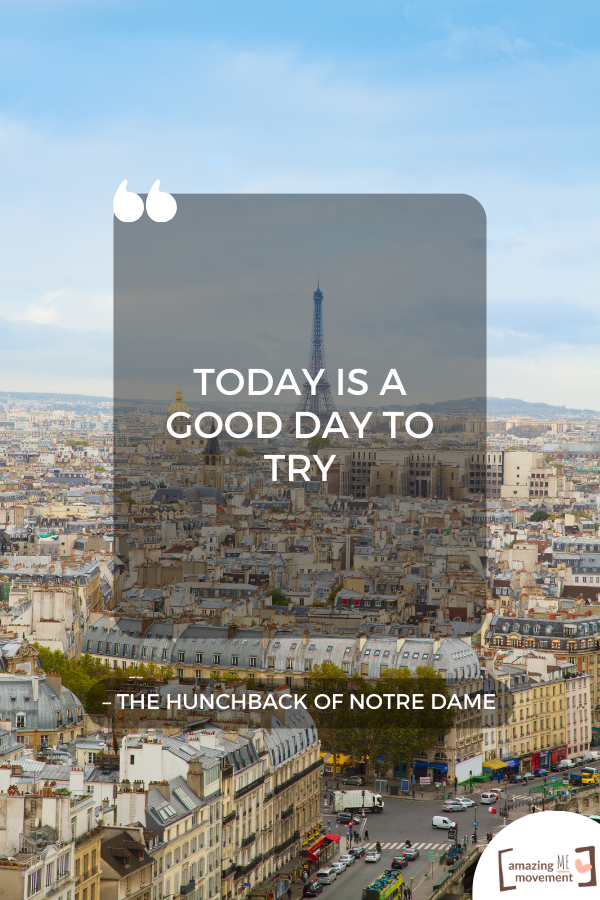 "Today is a good day to try"

– The Hunchback of Notre Dame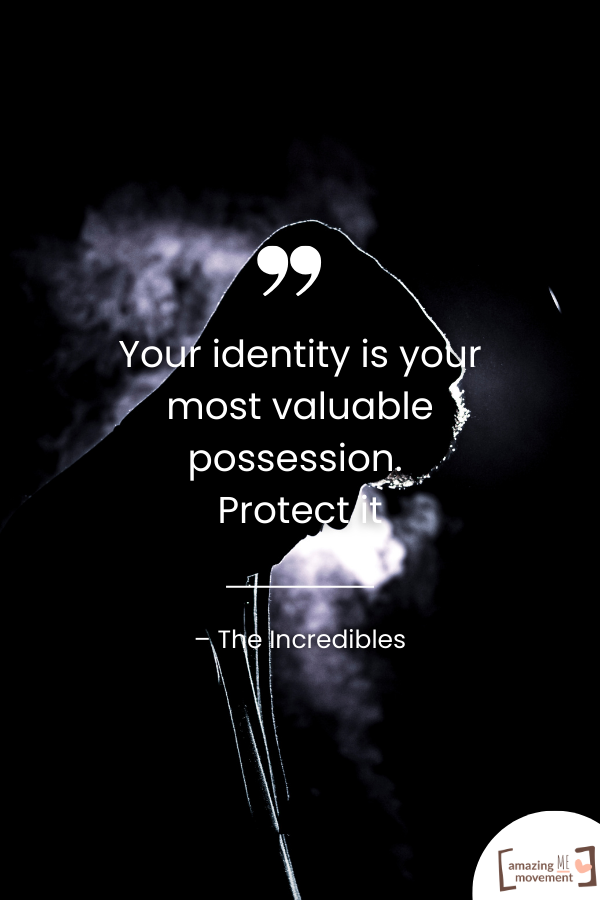 "Your identity is your most valuable possession. Protect it"

– The Incredibles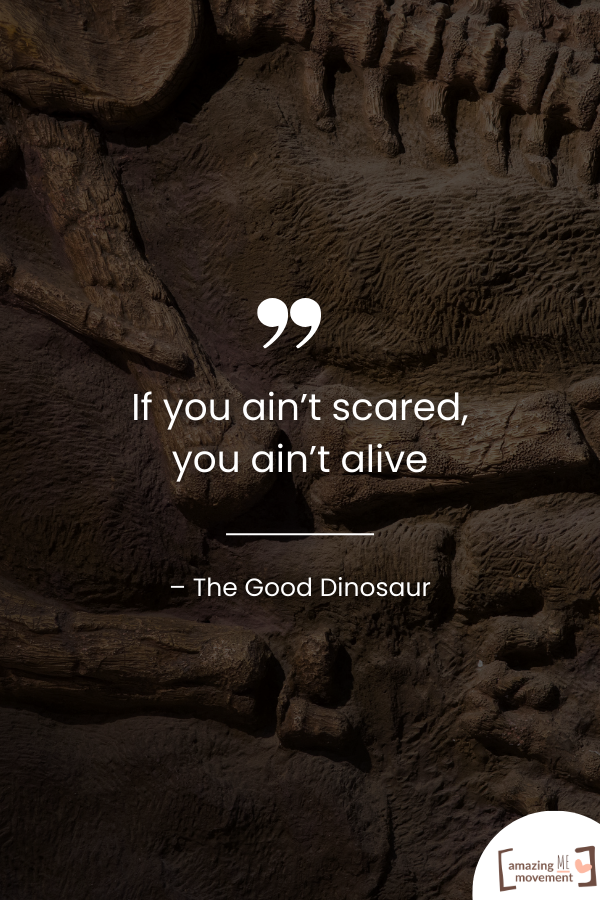 "If you ain't scared, you ain't alive"

– The Good Dinosaur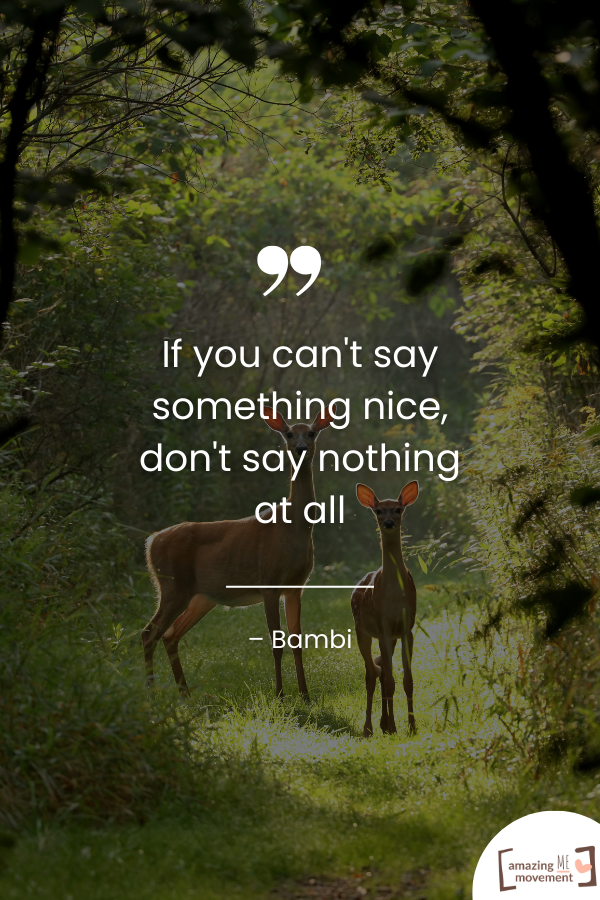 "If you can't say something nice, don't say nothing at all"

– Bambi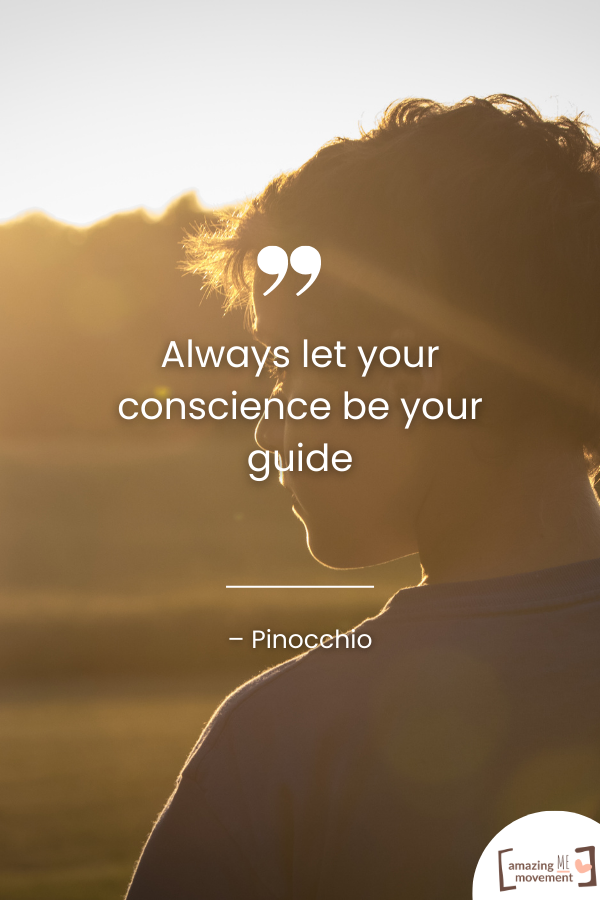 "Always let your conscience be your guide"

– Pinocchio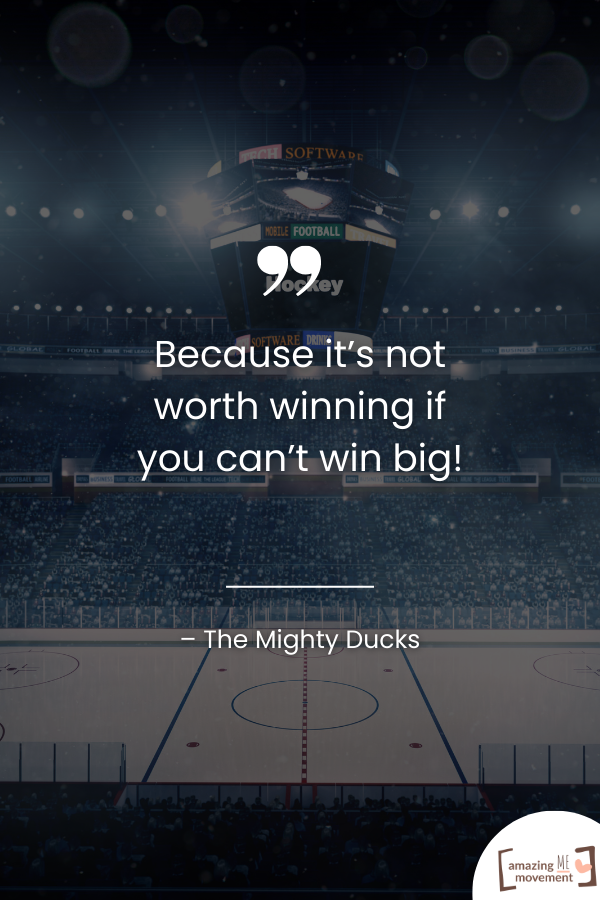 "Because it's not worth winning if you can't win big"

– The Mighty Ducks
"You want something done, you've got to do it yourself"

– The Little Mermaid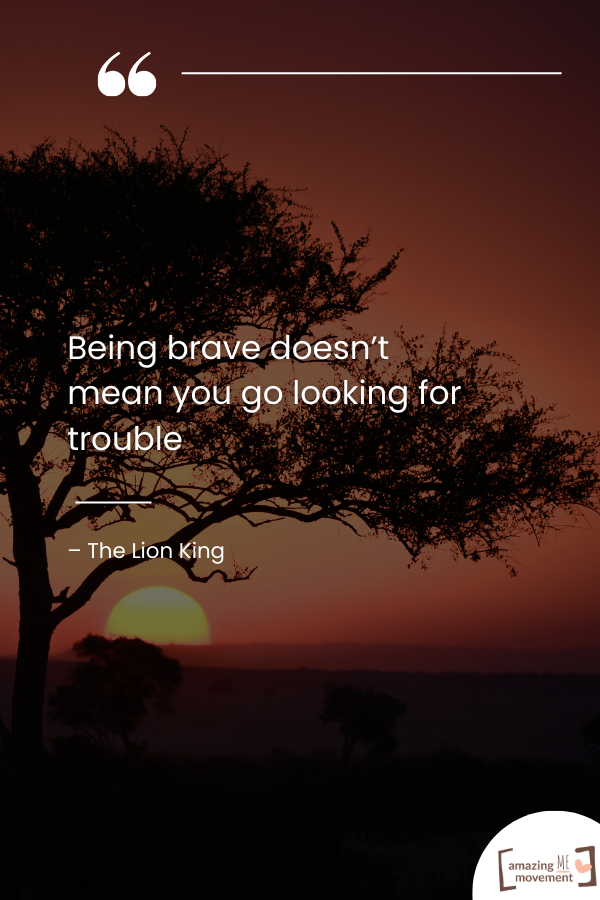 "Being brave doesn't mean you go looking for trouble"

– The Lion King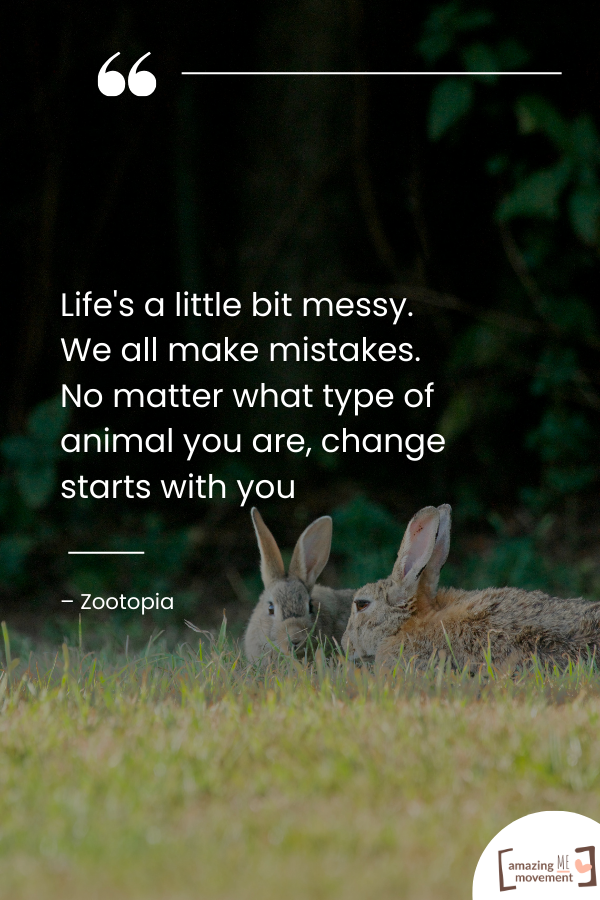 "Life's a little bit messy. We all make mistakes. No matter what type of animal you are, change starts with you"

– Zootopia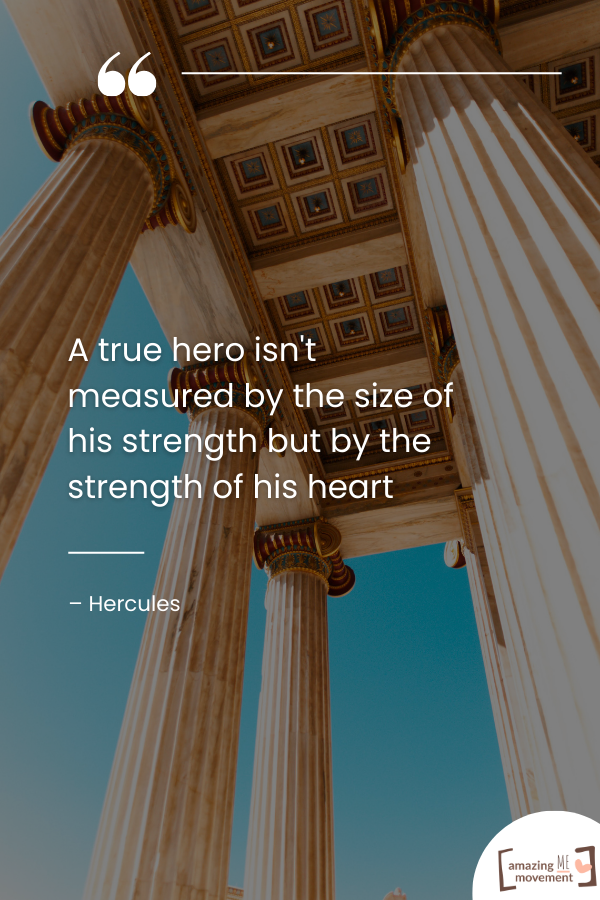 "A true hero isn't measured by the size of his strength but by the strength of his heart"

– Hercules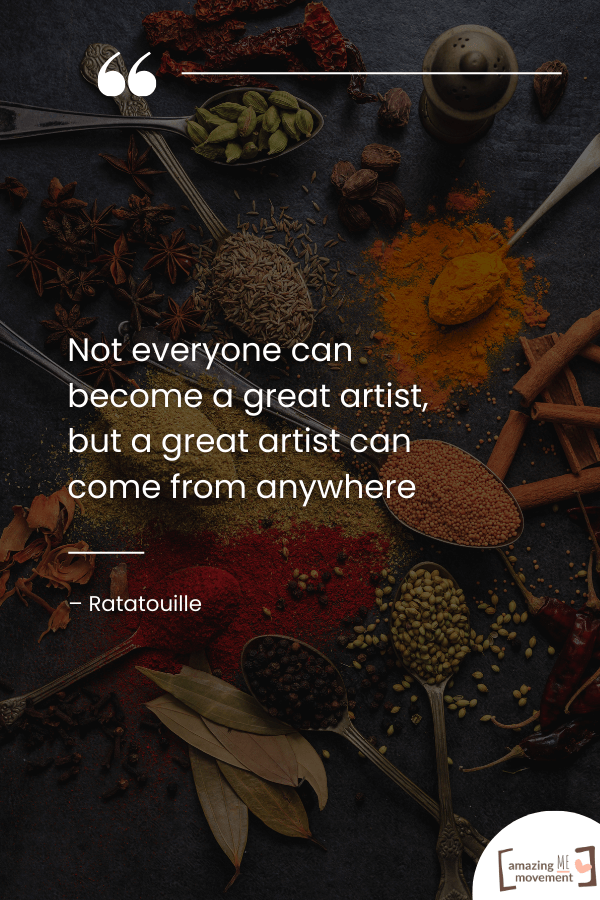 "Not everyone can become a great artist, but a great artist can come from anywhere"

– Ratatouille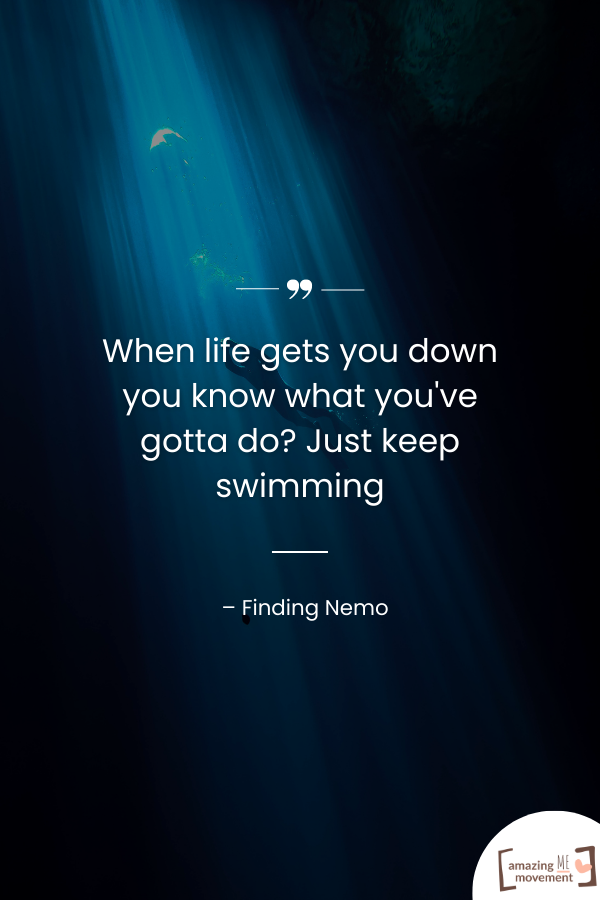 "When life gets you down you know what you've gotta do? Just keep swimming"

– Finding Nemo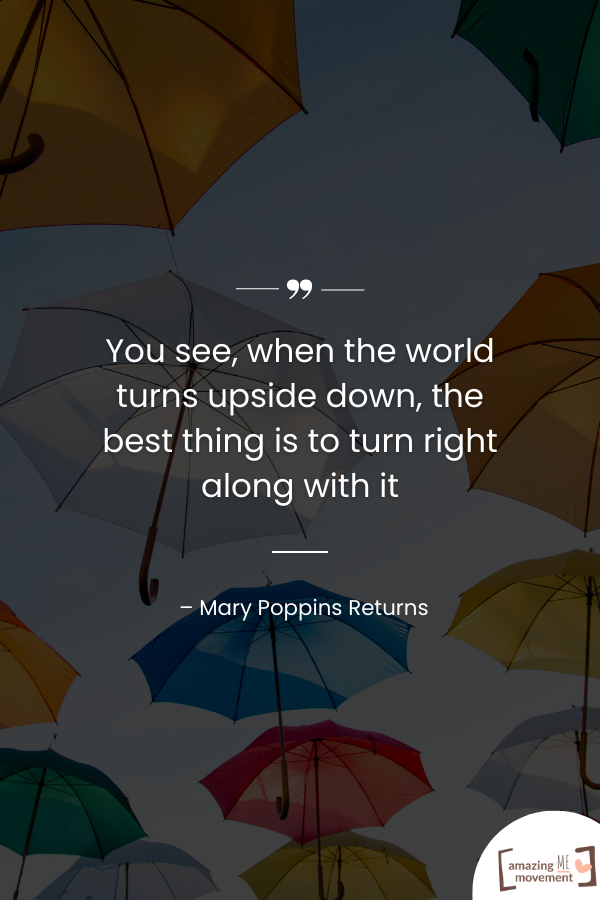 "You see, when the world turns upside down, the best thing is to turn right along with it"

– Mary Poppins Returns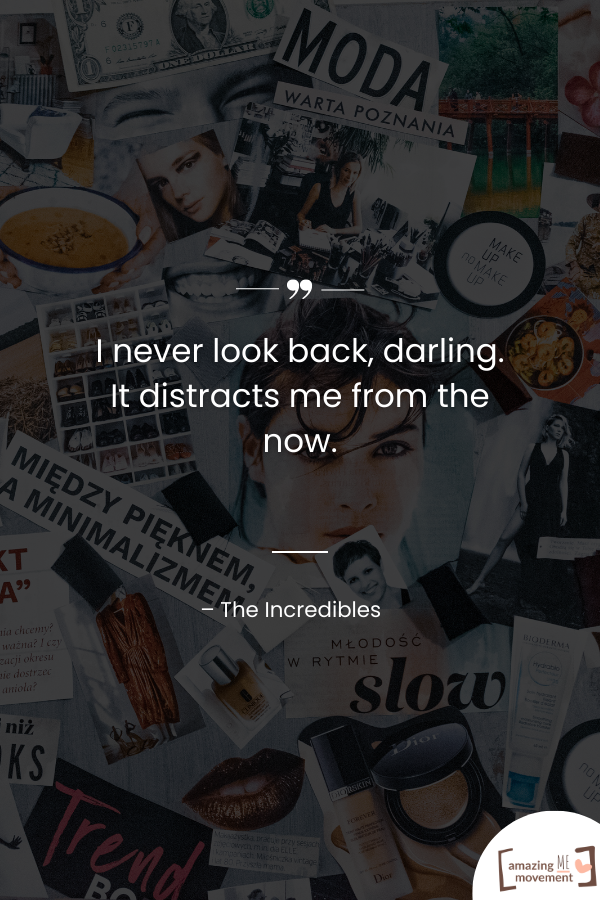 "I never look back, darling. It distracts me from the now"

– The Incredibles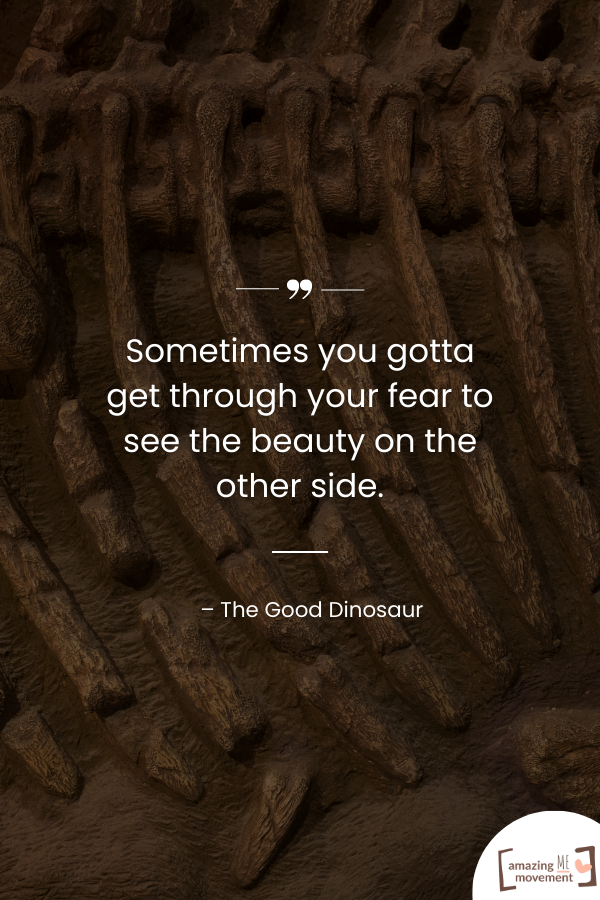 "Sometimes you gotta get through your fear to see the beauty on the other side"

– The Good Dinosaur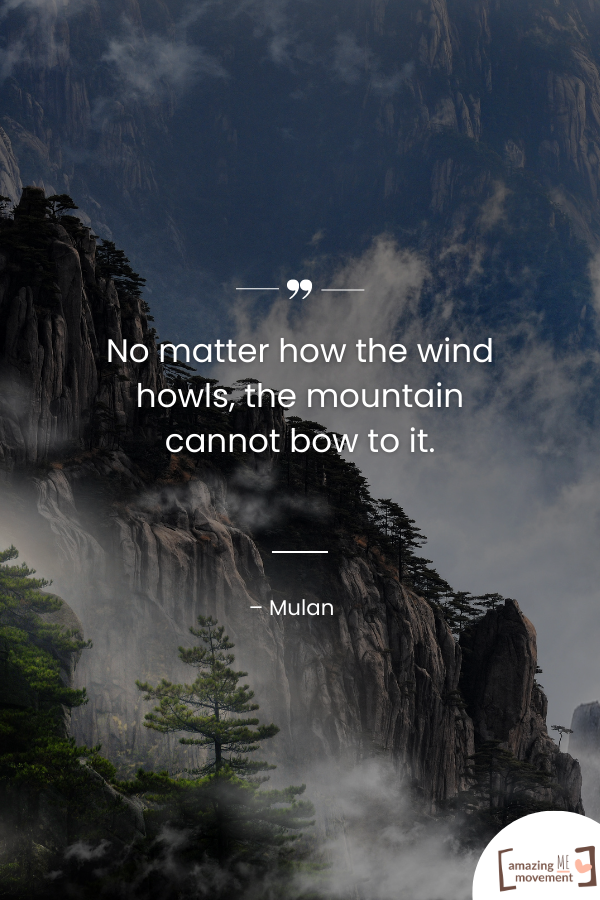 "No matter how the wind howls, the mountain cannot bow to it"

– Mulan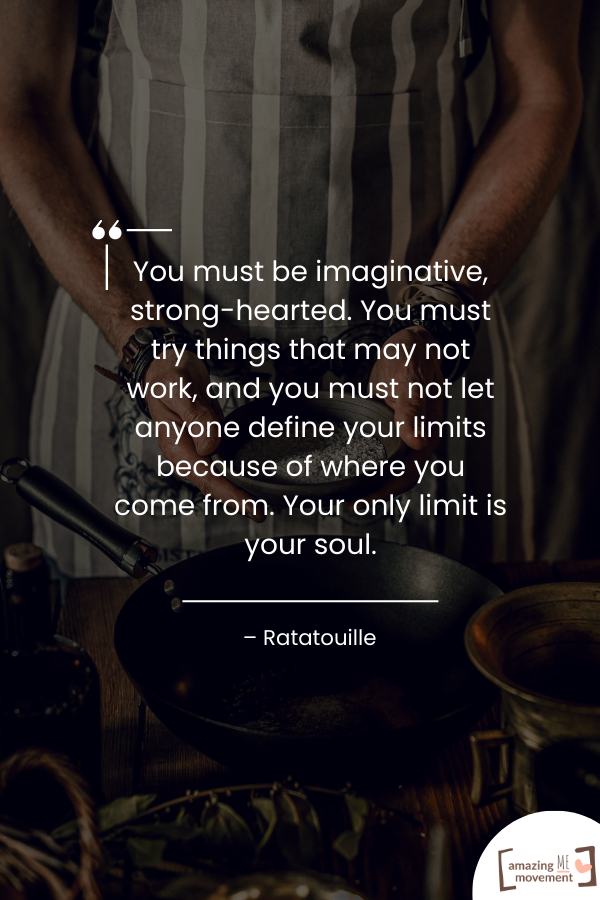 " You must be imaginative, strong-hearted. You must try things that may not work, and you must not let anyone define your limits because of where you come from. Your only limit is your soul."

– Ratatouille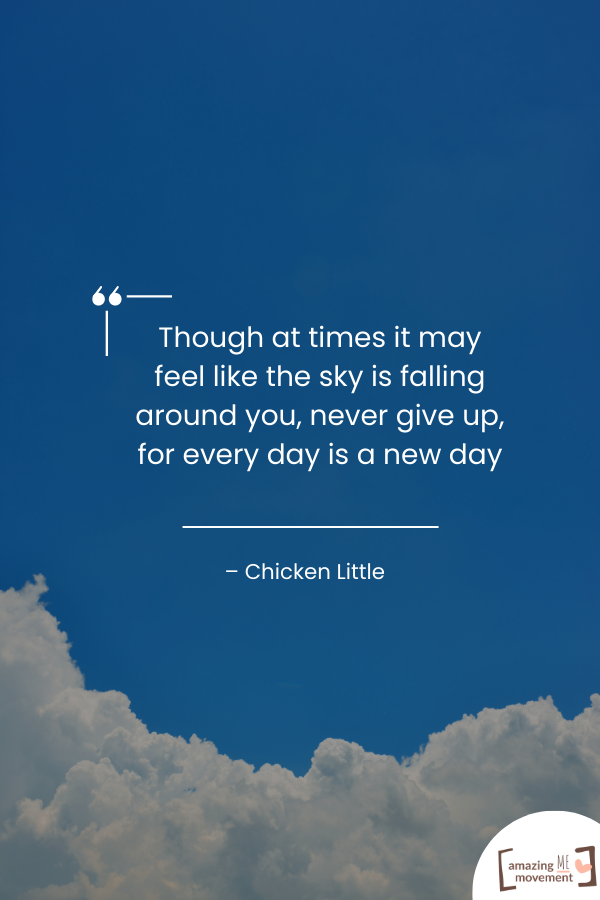 "Though at times it may feel like the sky is falling around you, never give up, for every day is a new day"

– Chicken Little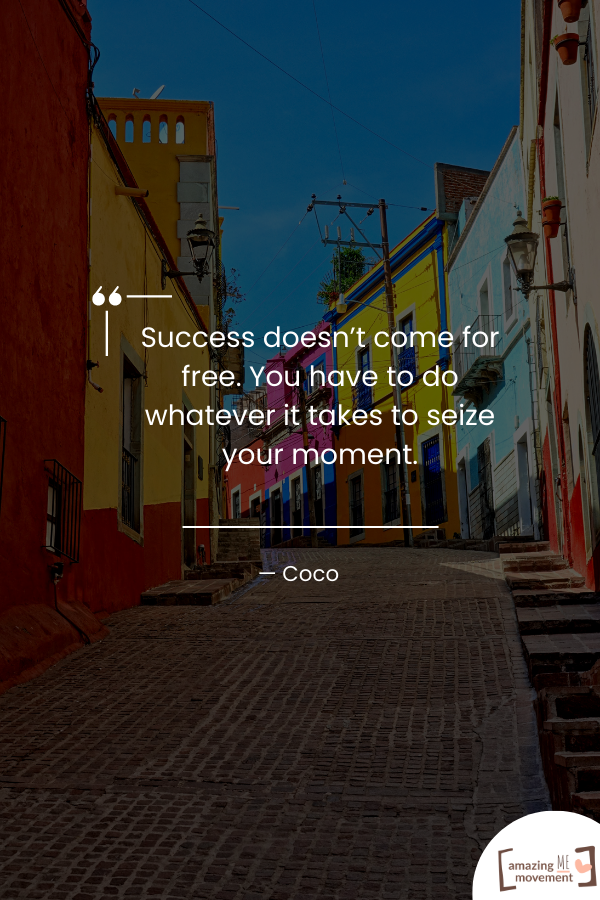 "Success doesn't come for free. You have to do whatever it takes to seize your moment."

— Coco
What's Your Favorite Quote?
Let these quotes be your guiding light through tough times, reinforcing the importance of resilience, determination, and learning from failure. There's something truly magical about how these words can encapsulate complex emotions and provide comfort in moments of struggle.
Quotes have encouraged me to keep believing in my dreams, find strength within myself, and approach life's challenges positively. If you would like some more quotes to inspire you, here are a few more articles you might like: