Finding an Online Therapist-6 Crucial Things to Look For
Last Updated on 1 year by Iva Ursano
Although I write a lot of self help articles there are some issues these articles just don't cover and you may need to speak to a licensed therapist. Today though I want to talk about finding an online therapist, the benefits of online therapy, the difference between a therapist vs counselor, and how to find a good therapist.
I think it's important to know the difference between a therapist vs counselor to make sure you know exactly what they do and who you need to call to get help with your mental health issues.
This post will probably be a long one so grab your favourite beverage and let's get to it.
This post will also contain affiliate links so if you make a purchase I make a small commission-affiliate disclosure here)
So let's get one burning question out of the way…
Does online therapy work?
I think many people still don't have much faith in whether or not online therapy works. The answer basically comes down to this:
"it works if you want it to work"
What do I mean by that? We have so many self help tools/mental health care available to us online now it's not even funny. It's pretty mind blowing to be honest. The fact that so many of these tools are free is amazing.
And free is great especially if you don't have an insurance plan (health insurance) and have to pay out of pocket.
While most insurance companies do cover mental health care it's best to check your insurance coverage before you seek out an online therapist.
But some online therapy platforms even offer free trials!
You don't even have to leave your house anymore for help. That in itself is amazing. You can even find a mobile app to help you with whatever issue you're dealing with.
What a time to be alive.
With mental health services literally at your fingertips, it's easier now than ever before to speak to a licensed therapist.
Does online therapy work?
Yes. If you want it to. But you have to want help and have to want to change your life and heal from whatever it is that is causing you sorrow, frustration, pain, anger or whatever.
According to this article from grandviewresearch.com:
The global personal development market size was valued at USD 38.28 billion in 2019 and is expected to grow at a compound annual growth rate (CAGR) of 5.1% from 2020 to 2027. Increasing consciousness about self-recognition and the pursuit of happiness is expected to drive the demand for personal development programs during the forecast period. Individuals are gradually looking for ways to attain physical as well as emotional fitness.

Grand View Research
It's expected to grow at 5% a year.
That's crazy but good!! People want to be happier! People are searching for help and getting it! Yay!
I really don't want to blow my own horn (beep beep) but I sell an awful lot of self help books myself. Not only that, I get emails from people almost daily about how an article I wrote or a quote or even one of my self help books I created helped change their life.
I honestly love love love getting these emails. You can check out my mini self help books collection by clicking here or the image below. I try to add a new one as often as I can.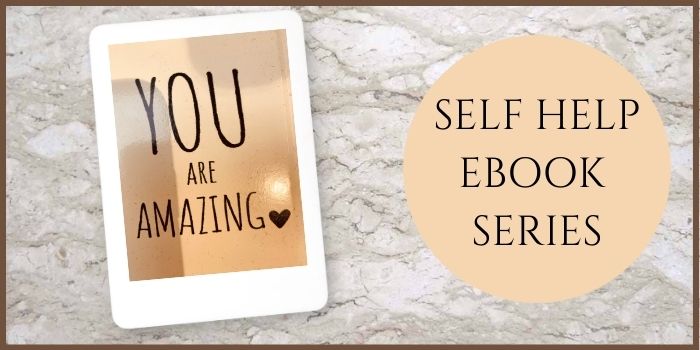 It's amazing that there are online therapy services
You know, the internet can be an extremely wonderful and useful means of finding information.
Now while that may seem needless to say, still so many people diss social media and all the spam and other nonsense that does go on on the internet but to be able to get therapy online as well as many other things to me is just amazing.
Help is literally right at your fingertips, and some of it is even free.
To think that you can find mental health professionals online is so comforting and reassuring to so many people, especially those who can't or don't want to leave their houses.
What a wonderful world we live in right now!
How to find a good online therapist
Let's face it, it's tough to find a good online therapist that you are comfortable with. If you happen to find a good one right away, kudos to you babe! Not every therapist is gonna be a good match for you.
That's the truth of the matter.
You may have to go through a few before you find the one who is right for you so be patient. Don't give up because the first 1 or 2 aren't good for you. You will find one who is.
Finding an online therapist who is a good match for you will take time. I know it will be frustrating because you will have to tell your story over and over again until you find the right one but remember one very important thing:
"you are so worth it and so is your mental health"
I want to share a very personal story with you now (because I believe in total transparency!) that might help you.
A very close and dear friend of mine went through an extremely troubling and stressful time in their life last year and desperately needed help. He knew that his life was spiralling out of control and was at a point where the only option was to seek a mental health therapist.
After going to the hospital (he was checked into the psychiatric ward) they gave him numbers to call for online therapy. After a few phone calls, he found the one who was right for him.
He didn't give up, regardless of how stressful it was for him and how completely exhausting and overwhelming it was, he persevered until he found the right therapist. Actually, he found 2 and used them both all the time.
Anyway, I'm happy he didn't give up and persevered. He's in a much better place now!
So please don't give up. Don't lose hope and throw in the towel. This is your one precious life and it's up to you to find the tools in order to heal and grow.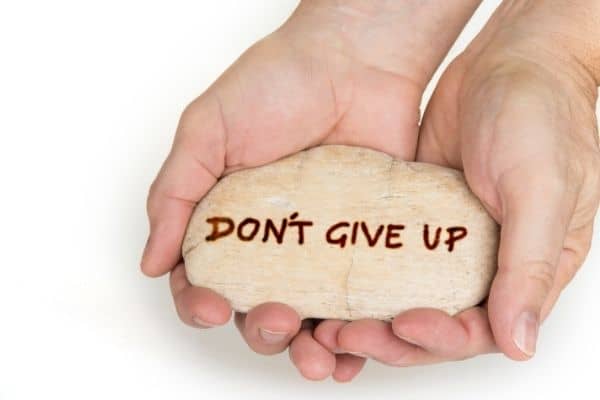 Benefits of online therapy
First and foremost, hello, you don't have to leave the house, get dressed, brush your teeth or put deodorant on! If that isn't the best benefit of online therapy then I don't know what is.
But seriously. Can we talk introvert?
Ya, introverts like to be alone, no people, no human interaction or as little as possible. If they could do absolutely everything from the comforts of their couch they would. Needless to say, being able to speak to a therapist online, even without video if you want, is great!
Another benefit is that people honestly don't like feeling very vulnerable in front of strangers, in person. It's awkward and uncomfortable and because of that, we don't reveal everything.
It's so much easier to speak to an online therapist and not have to deal with the face to face awkwardness or embarrassment one might feel.
Finding an online therapist might be stressful
As I mentioned earlier, actually I mentioned two very important things earlier.
It might not be easy, and
Don't you dare give up.
I can't stress enough how valuable your life is and how important it is for you to follow through with your plans to get help. Don't give up on that.
Before I do go on I want to share some important and life saving phone numbers with you. If you, or anyone you know, is suicidal please call the number in your area. The suicide prevention hotline saved my friend's life and it can save yours too.
Important phone numbers-keep these in safe place!
Open counseling suicide hotline numbers international
If your country isn't on that list, here's another list from Wikipedia
National Suicide Prevention Lifeline 988 has been designated as the new three-digit dialing code that will route callers to the National Suicide Prevention Lifeline (now known as the 988 Suicide & Crisis Lifeline), and is now active across the United States.
Please know that you matter and your life is a precious gift to the world.
I really needed to share those numbers before we got into the 6 things to look for when finding an online therapist.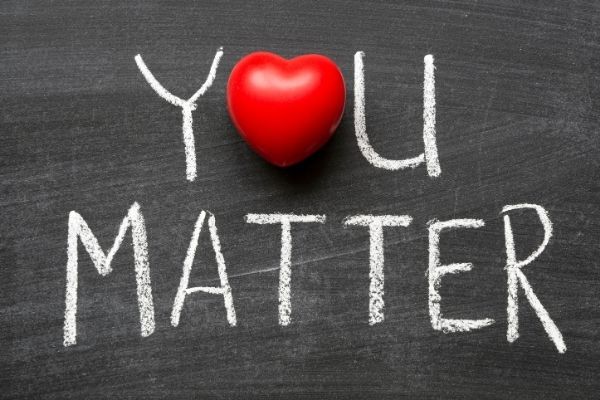 While there are literally hundreds of online therapy sites on the internet, I am going to be specifically talking about online-therapy.com for this article. I have worked with them for over a year and in my opinion, they have:
the best online counseling
affordable online therapy
awesome toolbox for self help
amazing professional counselors/therapists
worksheets/videos/activity plans/live chat, text messages and
so much more!
And here are just a few of the specific issues they deal with:
anxiety disorder
family therapy
bipolar disorder
substance abuse
panic disorder
relationship issues
couples therapy
post-traumatic stress disorder and
so much more!
I feel 100% confident in this online platform and I would never suggest or recommend anything to you that I didn't like or haven't tried myself. So please know, online-therapy.com is highly rated in my books and in my opinion, is the best online therapy out there.
I truly do believe they are the best option for online therapy. BUT please do your research anyway. You may find you can't find someone who is a right fit for you.
You can learn more about them by clicking here or the image below.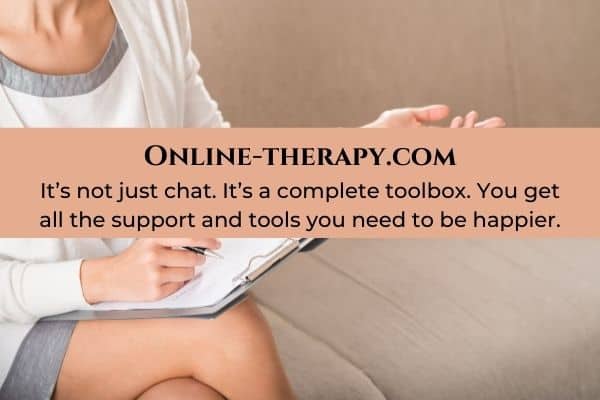 How to find a good online therapist-6 things to look for
Finding an online therapist that is best for you may take a few tries but stay the course. It's so important to not throw in the towel and think you can't find one. You will. Have faith.
1 Make sure they are a specialist
Depending on what site you are on, please make sure that the online therapist specializes in your issue. Are you dealing with anxiety or trauma from childhood? It makes a difference!! You want your online therapist to be skilled in whatever issue you are dealing with.
Family therapists aren't going to be able to help you deal with weight loss. You get the idea.
Online-therapy.com has counselors specializing in things from Agoraphobia to Weight Loss. Take a look and see what they have to offer.
2 Can they help you with your problem?
Maybe there isn't anyone on this site who can even help you with your issue. Check to make sure that they cover it otherwise you'll end up with a counselor who has no idea how to help you.
We are all very unique in our own special ways and you want to make sure you find a good online therapist who gets you, knows and totally understands what you're going through and can help you work through it.
3 When are they available?
While some online therapists are available 24/7, some aren't. It's not uncommon for a therapist to only be available Mon-Fri from 9-5. That won't do you any good if you're having a crisis at 11 pm on a Sunday.
At online-therapy.com, though online therapy sessions are only available Mon-Fri, you have full access to all the tools you need to help you get through your crisis. This may or may not be enough.
If you still need someone to talk to there are free helplines and there's always the suicide prevention numbers. Please use them!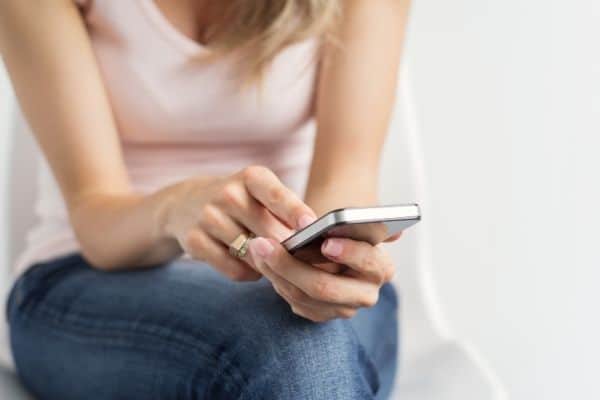 4 Ask for recommendations
Your friends or family might be a good resource for you. Do you know anyone close to you who has been in therapy or still is? Maybe they can recommend someone for you or at the very least, an online therapy site that has good counselors.
Someone close to me sent me to online-therapy.com and I'm glad they did. Ask around and see if anyone can help. You'll be surprised.
5 Check reviews
This can be gold. How many times do you go to purchase something online but check the reviews before you click buy now? You need to do the same thing when finding an online therapist.
What are the reviews of the site as a whole like? Do people love them or hate them? Are the reviews mediocre or awesome?
Online-therapy.com displays their reviews so you can see how great they are!
6 Check local resources or a directory
Not sure where or how to find a good therapist? The solution could be right under your nose. You can check at your office or workplace to see if they have a roster of therapists/counselors for staff who need help. You might also want to check with your local church (if that's your thing). The priest might be able to point you in the right direction.
Do you have a local directory (maybe at the hospital or doctor's office) that lists all therapists/counselors online or in your area. Do some research.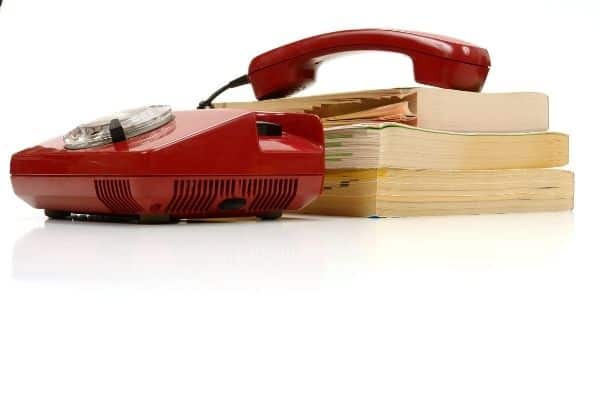 One final important note on finding an online therapist
This may seem like a no brainer but we don't all like to reveal our deepest darkest secrets to a stranger and we also don't want to make it look like we are the problem and that everything is someone else's fault.
Don't do that. Be real, be transparent and don't keep anything from your therapist. If you want them to help you, it's important you tell them everything, no matter how difficult it is.
If you aren't fully transparent with them, then you may have a hard time finding an online therapist who can help. None of them will be good enough for you.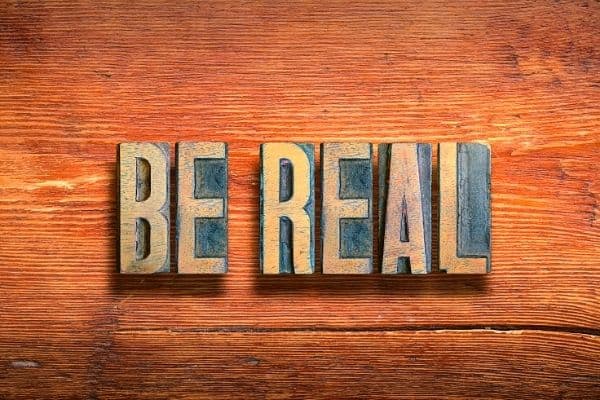 Therapist vs Counselor-what's the difference?
Do you need a therapist or a counselor? What's the difference?
It's important to know the difference between the two before you start looking for an online therapist. Maybe you need an online counselor instead? Or maybe even a psychologist/psychiatrist?
Let's go over therapist vs counselor so you know who to call and who can help you the best. I'm gonna make this short and sweet and super easy to understand so you aren't confused.
Therapist-
A therapist can help support you going forward, once you are no longer in crisis. When any type of mental health or emotional concern affects daily life and function, therapy may be recommended. 
Therapy can help you learn about what you're feeling, why you might be feeling it, and how to cope. You would also go to a therapist for cognitive behavioral therapy. You can learn more about that here.
Source Good Therapy
Counselor-
Counselors offer guidance to individuals, couples, families and groups who are dealing with issues that affect mental health conditions and specific needs that affect their well-being. 
Sources All Psychology Schools
Counselors help clients find potential solutions to problems which cause emotional turmoil. They provide in-person therapy and tools to help improve communication and coping skills, help boost self-esteem, and help with behaviour change and improving mental health.
Psychologist-
The psychologist is a more advanced combination of therapist and counselor. They have studied human behaviour and can assess and treat issues. They cannot, however, prescribe medication. Only a psychiatrist can do that.
Practicing psychologists have the professional training and clinical skills to help people learn to cope more effectively with life issues and mental health problems.
To learn more about what a psychologist does, check out this article from APA (American Psychological Association).
Clinical Social Worker-
Clinical social work is a specialty practice area of social work which focuses on the assessment, diagnosis, treatment, and prevention of mental illness, emotional, and other behavioral disturbances. Individual, group and family therapy are common treatment modalities.
Social workers who provide these services are required to be licensed or certified at the clinical level in their state of practice. 
Clinical social workers perform services in a variety of settings including private practice, hospitals, community mental health, primary care, and agencies.
(the above was taken in context from The National Association of Social Workers)
I suggest you do some research on your own to find out who you need to speak with the most: a therapist, a counselor, a psychologist or a psychiatrist. Talk to your doctor and see if maybe they can help you.
Find an online therapist now
I hope this article helped you in your search for finding an online therapist or at least gave you more information to make a decision.
Whether you need a therapist/counselor/psychologist or psychiatrist, or maybe you just need some emotional support, it's good to recognize that you in fact do need some professional help of some sort.
That's the first and biggest challenge and step in getting help. Too often we reach for addictive substances to ease or numb our pain instead of getting to the root and fixing it.
Many of us don't feel worthy and we lack:
self love,
self esteem,
self confidence,
self respect and
feel totally helpless
When you've reached that point, a good therapist can offer you the tools to help you with all that. Please take a second to check out the video I did recently over on my YouTube channel where I talk about believing in and loving yourself.
Being open and ready to receive help is another big step. Kudos to you for seeing the importance of therapy and improving your mental health.
But the bottom line is, and my main message to you is this:
You are worthy of all good things and you deserve to be happy and have a happy life. You are and that's what you are here for. Your one precious life is a gift to all of us.
If you aren't happy or you are facing mental challenges (perhaps you need mental health care) in your life (or anything really that is causing you pain, anger, hurt, frustrations, etc), please get help.
You are so worth it.
mad love
ox iva ox