35 Good Morning Coffee Quotes to Kickstart Your Day!
Last Updated on 10 months by Iva Ursano
Are you a morning person and wake up with a smile first thing in the morning or are you a grumpy bum and can't think or function until you've had a substantial amount of coffee? Whatever the case may be, I thought I'd whip up a fun article with 35 inspirational good morning coffee quotes to help kickstart your day and mood.
Grab your coffee mug and let's get to it!
I don't know about you, but I love the smell of fresh-made coffee (that and bacon..haha) any time of day. Coffee lovers know that even a simple cup of coffee first thing in the morning is absolutely the best way to start a new day, amirite?
Do you feel me? I know you do!
While I'm notorious for spreading sunshine and joy everywhere, you need to know that I don't wake up super happy filled with positive thoughts every morning.
Nope. Some mornings, if I wake up kind of icky, I like to pray and meditate and then I'll read some inspirational quotes while I'm sipping my morning cup of coffee. It helps. Trust me.
I also try and stay off social media first thing in the morning too. I feel that's the best thing to do in order to have a great morning.
Anyway, in the true spirit of having a great day, here are 35 inspirational coffee quotes to make you smile, cheer you up and kickstart your day.
(this article contains affiliate links so if you make a purchase I may make a small commission-affiliate disclosure here)
You might also really like these articles
The Ultimate Self Care Morning Routine
25 Happy Life Quotes and Sayings
35 Inspirational Good Morning Coffee Quotes
I am going to break this down into a few categories:
funny coffee quotes
lovely morning coffee quotes
best coffee quotes
motivational quotes
good morning quotes, and
random great quotes!
Please don't forget to share this with your coffee-crazed friend or family members who tend to start the day cranky and need some cheering up!!
Some of these inspirational good morning coffee quotes are from famous people, some are just random. Enjoy them all!
First up, 10 funny quotes
1 Coffee, the favorite drink of the civilized world. ~ Thomas Jefferson
2 Even bad coffee is better than no coffee at all ~ David Lynch
3 People don't seem as annoying when I've got coffee ~ Tommy Cotton
4 Decaffeinated coffee is like a hairless cat: it exists, but that doesn't make it right. ~Unknown
5 Of course size matters. No one wants a small cup of coffee ~ Unknown
6 A yawn is a silent scream for coffee
7 Coffee – A liquid hug for your brain
8 Today's good mood is sponsored by coffee
9 Coffee has a unique aroma that makes you forget how painful it is to be awake.
10 Coffee – because anger management is too expensive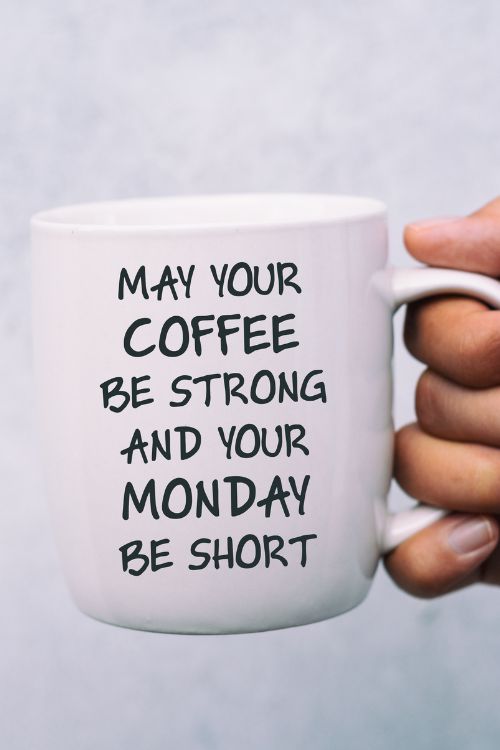 Next up, 5 lovely morning coffee quotes
11 Kindness is like coffee – it awakens your spirit and improves your day!
12 May your cup of coffee overflow with peace, love and pure awesomeness today
13 It's amazing how the world begins to change through the eyes of a cup of coffee
14 All you need is love, and a good hot cup of coffee
15 A cup of coffee shared with a friend is happiness and time well spent.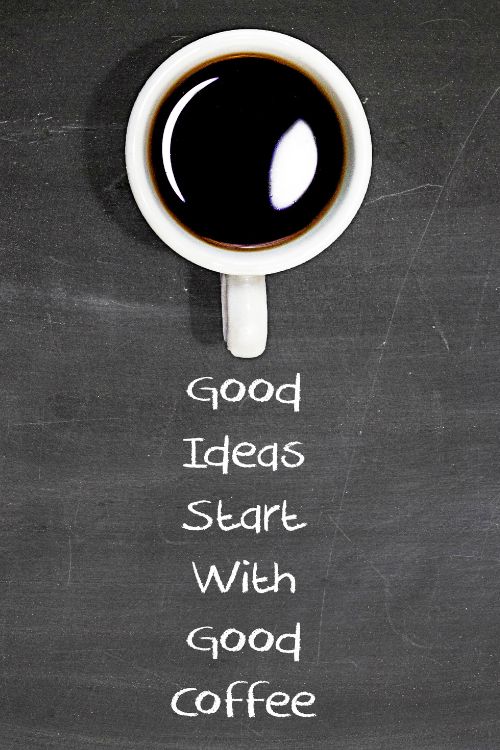 Next up 5 best coffee quotes
16 Good ideas start with brainstorming. Great ideas start with coffee
17 Coffee is the common man's gold
18 Behind every successful woman is a hot pot of coffee
19 What goes best with a cup of coffee? Another cup!
20 My birthstone is a coffee bean.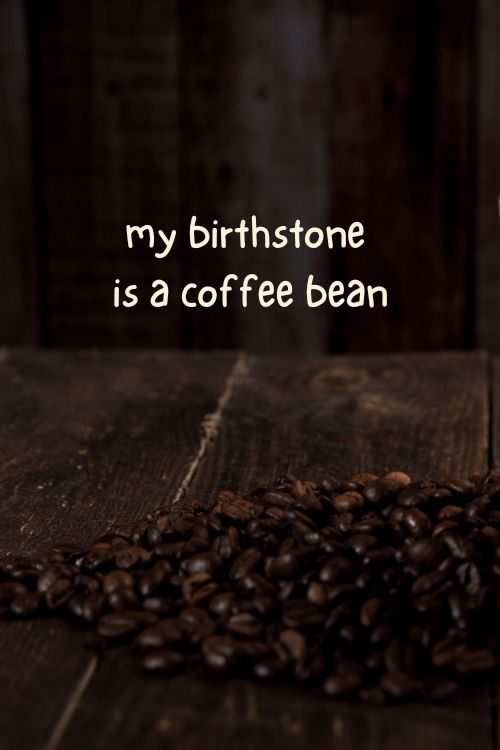 5 motivational quotes for good mornings!
21 When you start each day with a grateful heart, light illuminates from within
22 Always believe something wonderful is about to happen
23 Write it on your heart that every day is the best day in the year ~ Ralph Emerson Waldo
24 Every morning is a new arrival ~ Rumi
25 The best thing about today is that you have the choice to make it better than it was yesterday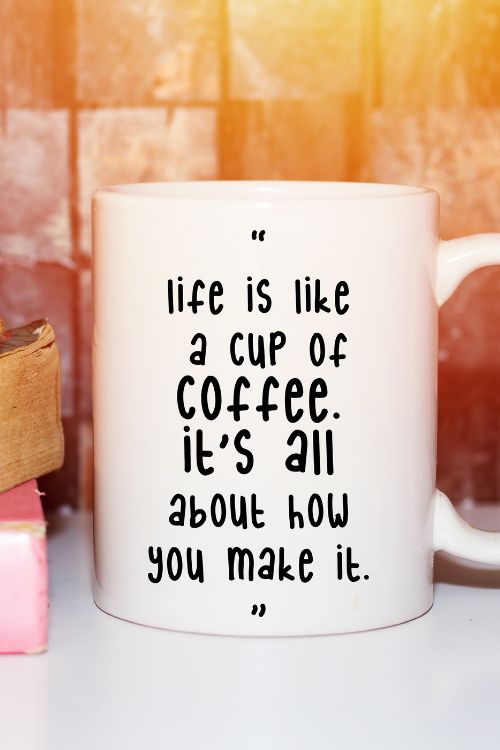 5 Good morning quotes to cheer you up!
26 Just thinking of you brightens my morning
27 May you begin this day with a smile on your face and with happiness for your soul to embrace
28 I get up every morning and it's going to be a great day. You never know when it's going to be over so I refuse to have a bad day ~ Paul Henderson
29 Every new day is a chance to change your life
30 Be willing to be a beginner every single morning ~ Eckhart Tolle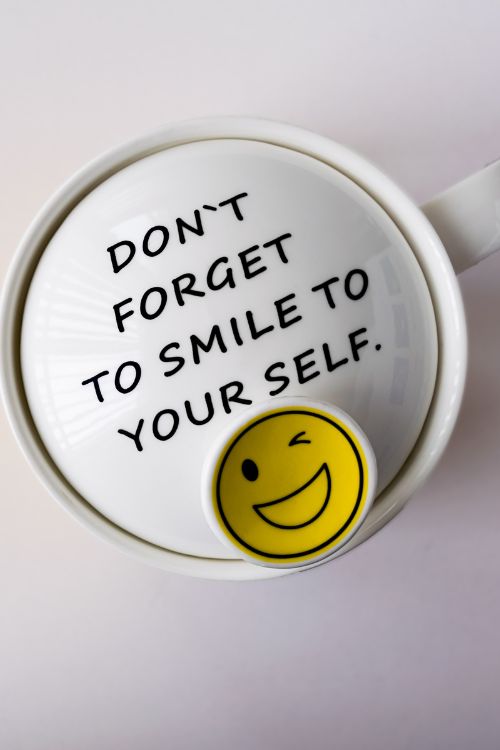 5 good morning coffee quotes by famous people
31 Coffee is a language in itself ~ Jackie Chan
32 What on earth could be more luxurious than a sofa, a book and a cup of coffee?…Was ever anything so civil? ~ Anthony Trollope
33 Coffee is a way of stealing time that should by rights belong to your older self. ~ Terry Pratchett
34 If this is coffee, please bring me some tea; but if this is tea, please bring me some coffee. ~ Abraham Lincoln
35 If it weren't for the coffee, I'd have no identifiable personality whatsoever ~ David Letterman
Inspirational Good Morning Coffee Quotes Summary
I hope you enjoyed this list of 35 of the best inspirational good morning coffee quotes I could find. I thought I'd share some Amazon links for you now in case you need a new coffee mug or want to try some exotic coffee or whatever!
Please take a few minutes to check out the links below. Thank you for reading, sharing and following me!
Beautiful and Simple Coffee Mug Set
Thank you for reading and don't forget to hit that share button too!!