Ooooh I loved this quiz!! It was filled with unique questions. Some of them actually made me think a wee bit. I'm a bit of a quiz nut in case you haven't noticed and be thankful that my whole website isn't riddled with them. When I saw the "find out what your psychic powers" are I was all over that one.
Do you ever feel psychic? Sometimes? Often? Not at all? I would have to go with often for me. I'm highly intuitive and feel things and people (even animals and kids) at a very deep level. It's kinda neat actually.
Secret Psychic Ability
So after going through these great questions these are my results. I'm not surprised to be honest.
Your Emotional Intelligent quotient shows that you are a powerful psychic.
You are a powerful psychic. You know things that you shouldn't know and see things that aren't there. It freaks some people out, but you're used to it. You've been this way your whole life. You might, though, be even more powerful than you realize. Hone your ability. Learn to use it, and you will be rewarded.
Did you know that I do Intuitive Angel Card Readings because my intuition is so high I can help people!! I love it!!
Your turn
Before you take this test you gotta check this out first!! Click the link here or the image below to grab your FREE and SUPER accurate horoscope from world-renowned psychic and clairvoyant Sara Freder. I got mine and it's friggin awesome!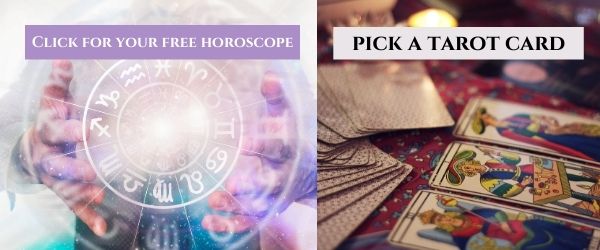 Go ahead and try out this intriguing test for yourself to see how accurate, or otherwise, it is for you. Do you ever think about studying to try to increase your psychic abilities or powers? Sometimes I do but I wonder if that would be too freaky! :o
If you liked this quiz why not check out a few more. I've listed some of the fan favourites below to make it easy for you! You're welcome :)
What is it About You That Turns People On?
What is the Real Meaning Behind Your Name?