7 Warning Signs of a Toxic Relationship (that can cause serious damage!)
Last Updated on 1 year by Iva Ursano
Well, it's been a few years since I left my common-law husband. 7 I think, but in all honesty, I've really lost track of time. I know, it's crazy and time really does fly when you're having fun. A little over 7 years I was with this man. And in this whole time I ignored all the warning signs of a toxic relationship even though I knew I was in one.
(this post contains affiliate links so if you make a purchase I make a small commission-affiliate disclosure)
Time spent with him wasn't wasted. I learned quite a few things about myself. Now I'm not one to dole out relationship advice but I gotta admit, I know a thing or two that could help someone. I also know not to ignore the warning signs of a toxic relationship (and run away as fast as I can now).
I'm still baffled by how much I learned about myself after I left him. There were many things during the relationship that I knew were wrong, felt so wrong, and made me feel SO horrible but it wasn't until after I left that I realized something.
I realized I really don't like all those things he did and put me through and I really don't want to put up with those things again, ever.  And I won't.
You may also really like these related articles
5 Questions to Ask Yourself Before Ending a Relationship
The Surprising Cause of Relationship Paranoia (and how to fix it!)
15 Signs of Disrespect in a Relationship Never to Ignore
10 Covert Passive Aggressive Traits to Watch Out For
I was ignoring all the warning signs that this was a toxic relationship
Problems?
We had a million of them. It's not like I didn't see all the relationship problems we had. I was well aware of each and every one of them. I held on to the hope that things would just get better. I was hoping he would change. I was hoping he would love me the way I wanted him to.
I was hoping for a lot of things.
I was ignoring all the warning signs that this was a toxic relationship. I knew it was, but I couldn't let go.
I was always jealous of healthy relationships
I envy those who are in great and loving relationships. But I know they didn't get there by magic. Healthy relationships do require some effort on both parties to keep the love alive. It's not to say they will never suffer relationship problems, they just know how to deal with them effectively.
All my life I longed for a healthy relationship but I kept attracting toxic partners. And I know why. There was so much in me that needed to be healed. I would get into a relationship hoping that I could 'fix' the brokenness in my partner.
Unfortunately, it doesn't work that way and the brokenness was inside of me. That's what I needed to fix.
Now I'm not going to claim to be a relationship expert or the female version of Jay Shetty but I've learned a few things in my 50 some years. In this article, I want to share with you the warning signs in a toxic relationship that you should never ignore because they will cause serious long term damage.
Trust me on that. I'm still healing.
Before we get too deep into this blog, I want to share my latest YouTube video on leaving an abusive and toxic relationship. This one really hit home for a lot of viewers.
7 warning signs of a toxic relationship
These are also early signs of an abusive relationship too. You should never ignore any red flag in a relationship. They are there to alert you of something bad. Heed their warning!!!
1 Lying
Lie to me once and you're gone. See ya, buh bye, adios, get away from me. Period. And I'm not talking about those silly little white lies that apparently everyone is guilty of saying. No not those ones. I mean like you say one thing but the truth is totally different!
You're done. I absolutely positively will not put up with that again. It's a nightmare that I don't feel the need to relive.
First sign of lying, leave.
Lying is a very toxic trait and you deserve so much more. If they lie once, they will lie again and again.
2 Bullying
Bullies are jerks and cowards. Know that right now. They were probably bullied when they were younger (or not?) and it's the only way they know to treat people in order to feel powerful or gain control of them.
No one has the right to bully you. It's a complete sign of disrespect. Stand up to your bully and tell them "no more!!". If they don't get the hint then put your walking shoes on and fly out the door fast.
3 Control freak
I seriously have enough OCD and control issues embedded right in my very own being I do not have time nor patience for you anyone to control me. Forget it. It ain't gonna happen. This girl can not and will never be controlled again.
Please be aware that controlling people are suffocating and you will never feel free. You should always feel free in a relationship. No one has the right to tell you what to do, when to do it, how to do it or what you can and can't do.
Ever. This is your life. Live it the way YOU want to.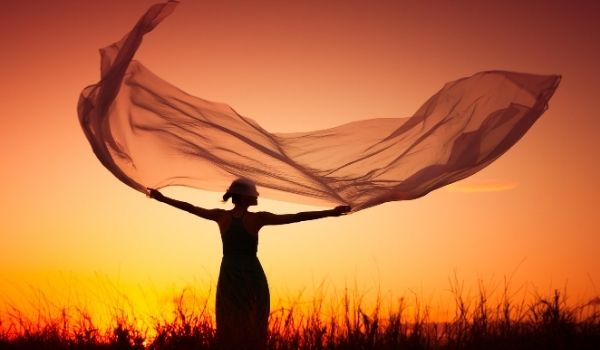 Pin
4 Addictions
Yes, we all like to drink every now and then. Even some of us like to smoke some weed every now and then. Did you catch those keywords, every now and then?
Keywords. Every now and then.
If you feel the need to have to smoke weed all the time or drink each and every day or weekend, absolutely positively have to, this is a clear warning sign of a toxic relationship. I know you probably think you can help them with their addiction or you can tolerate it but the fact of the matter is, in time, it will get much worse and…
..no, you can't help them. They have to want to get help. You can't do that for them.
5 Always in your space
If your partner does not appreciate or respect your private space, you have a serious problem. We all should be able to go about our business and do things without having our partner attached to our hip or, worse yet, texting us every two minutes to ask where we are or what we're doing.
Someone like this, a clingy type person, has codependency issues which is really harmful for both of you. You need to breathe and you need your own space. If you don't get a grip on this soon it will get a grip on you.
6 Don't discourage me
If you have an idea or dream or goal or vision, your partner shouldn't tell you that it's stupid or dumb or it will never work or get a real job instead. That's just mean and totally unsupportive.
If you have a dream or a vision your partner should be giving you some support and encouragement, not putting you down.
Many people are afraid of watching us succeed or improve our lives. It actually intimidates them because they think that when we start growing, people like them may not have room in our lives anymore. It makes them very insecure to watch you grow and succeed.
7 Disrespect
HELL-O!! If I ask you to please not do something or please do something for me out of respect and you do the opposite, guess what. That's called disrespect and you will never get close to me again. I will toss your sorry butt to the curb instantly.
Every single person on the face of the earth deserves respect and if you can't respect me, you're done. We're done. The end.
It took a long time for me to figure out who I was, what self-love was, and what I needed and didn't need in order to be happy. I know what I want and what I don't want and I will never ever ever ever, wait one more, ever, settle for less ever again.
Neither should you. Respect is so important in any relationship, even the one with yourself. Remember we show people how to love us so if we let them disrespect us, they will continue to do so.
Don't do that. Love yourself, and they will know how to love you back. You might really like this self help eBook I wrote recently on how to love yourself. You canclick on the link here to check it outor the image below.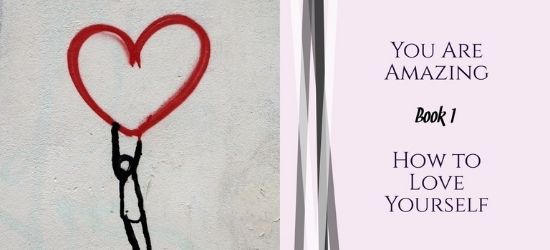 Pin
How to get out of a toxic relationship
I really wish there was an easy answer to this question but there isn't. If you don't feel like your life will be in danger if you leave (as I didn't feel mine was) then pack your stuff and go. If you recognize these warning signs of a toxic relationship then you already know you need to leave, that is, if counseling is out of the question.
Don't stay anywhere you aren't respected, love, and appreciated 100%. You deserve so much more than that.
If you feel your life may be in danger if you try to leave please reach out to family or a professional (police, therapist, hospital, shelter) to help you leave safely.
As I said, I'm no expert so please whatever you do, stay safe!
If you need professional help or wish to speak to a counselor, please check out online-therapy.com. I've recently partnered with them and they are amazing. Click the image below or the link to see if it's right for you.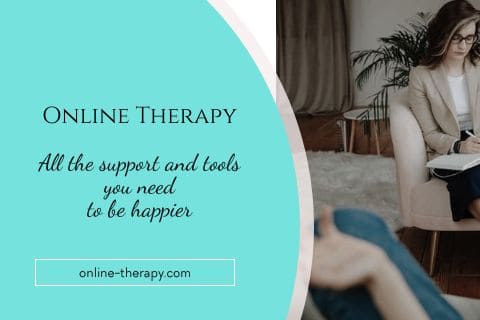 Pin
Ending toxic relationships-when and how to
Look, it's so unhealthy for you to stay in a toxic relationship and I get that ending toxic relationships isn't easy either. Really, you only have two choices – get help or leave. There are no two ways about it. Remember how valuable and precious this one life you have is.
We are here for joy. Not to be miserable or bullied or controlled or anything like that. Do what you need to do to be happy. That's why you're here.
Before I sign off I want to mention one little and important thing here. You may very well be the toxic person in the relationship or you may have seen yourself in some of these warning signs.
If that's the case, kudos to you for recognizing you are the toxic person and do what you can to heal yourself. I used to be a toxic person. I'm not perfect by any stretch of the imagination but I saw that in myself and did what I had to do to become a better person and heal from my past.
I still have a little way to go but I'm confident in who I am now and I don't hurt people intentionally nor do I tolerate people who try to hurt me. Growth is painful and messy and ugly but it's so worth it.
Have you checked out my new self help store yet?
Oh gosh SO many mini yet powerful self help eBooks, programs, courses and even some one on one coaching, all under one roof.
Peace and Love
Iva