Well it's been a few years since I left my common law husband. 5 I think, but in all honesty, I've really lost track of time. I know, it's crazy and time really does fly when you're having fun. A little over 7 years I was with this man. Some super good times, some really bad times, all in all, I survived, and I'm done, and I've never been happier.
Time spent with him wasn't wasted. I learned quite a few things about myself. Now I'm not one to dole out relationship advice but I gotta admit, I know a thing or two that could help someone.
I'm still baffled by how much I learned about myself after I left him. There were many things during the relationship that I knew were wrong, felt so wrong and made me feel SO horrible but it wasn't until after I left that I realized something.
(Questioning my self worth was huge for me). I really don't like those things and I really don't want to put up with those things again, ever.  And I won't.
You may also really like this powerful article on self love and relationship anxiety
Relationship problems
We had a million of them. It's not like I didn't see all the relationship problems we had. I was well aware of each and every one of them. I held on to the hope that things would just get better. I was hoping he would change. I was hoping he would love me the way I wanted him to.
I was hoping for a lot of things.
Healthy relationships take work
A lot of work. I envy those who are in great and loving relationships. But I know they didn't get there by magic. Healthy relationships do require some effort on both parties to keep the love alive. It's not to say they will never suffer relationship problems, they just know how to deal with them effectively.
Now I'm not going to claim to be a relationship expert or the female version of Jay Shetty but I've learned a few things in my 50 some years. Here's my relationship advice to you. Take what you want, leave the rest.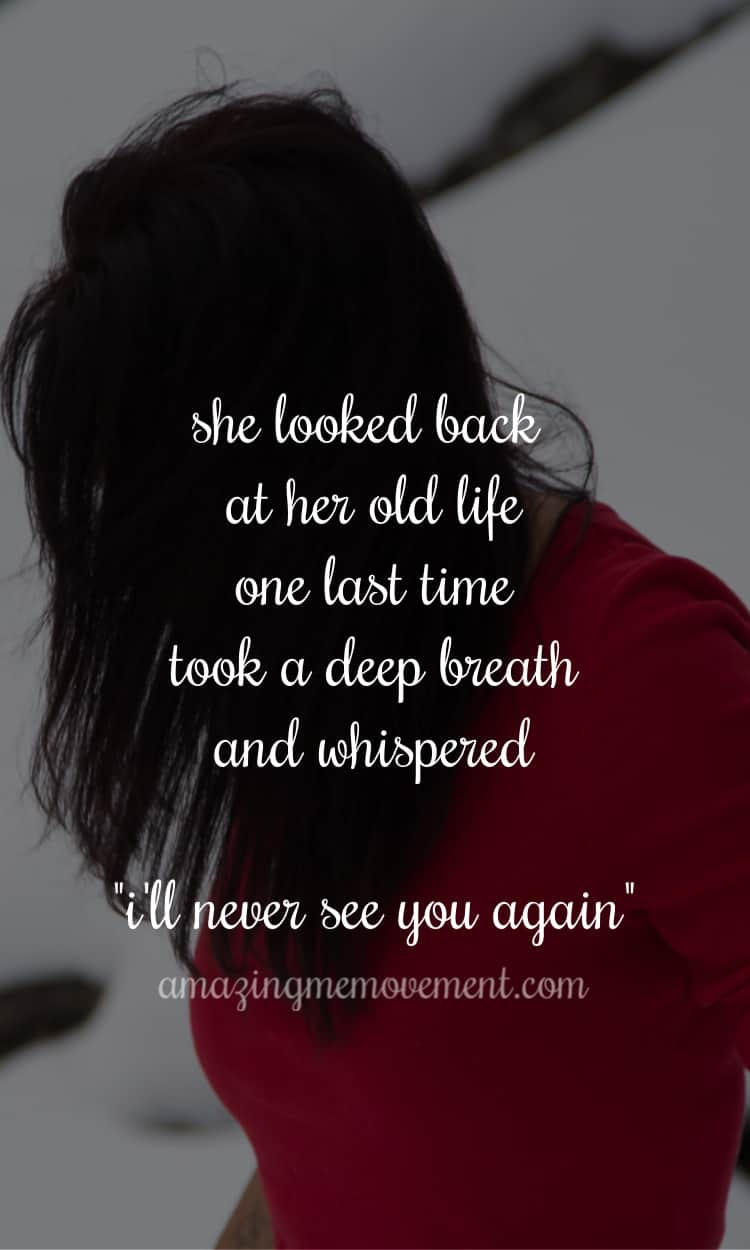 Here's my relationship advice to you
Lying.
Lie to me once and you're gone. See ya, buh bye, adios, get away from me. Period. And I'm not talking about those silly little white lies that apparently everyone is guilty of saying. No not those ones. I mean like you say one thing but the truth is totally different!
You're done. I absolutely positively will not put up with that again. It's a nightmare that I don't feel the need to relive.
My relationship advice to you? First sign of lying, leave.
Bullying.
If you even dare try it, you'll be sorry. And if you are a bully and always have been, smarten up. Bullies are jerks and cowards. Grow up and stop being mean. Who do you think you are that you can bully people and push people around. Like #1, get away from me.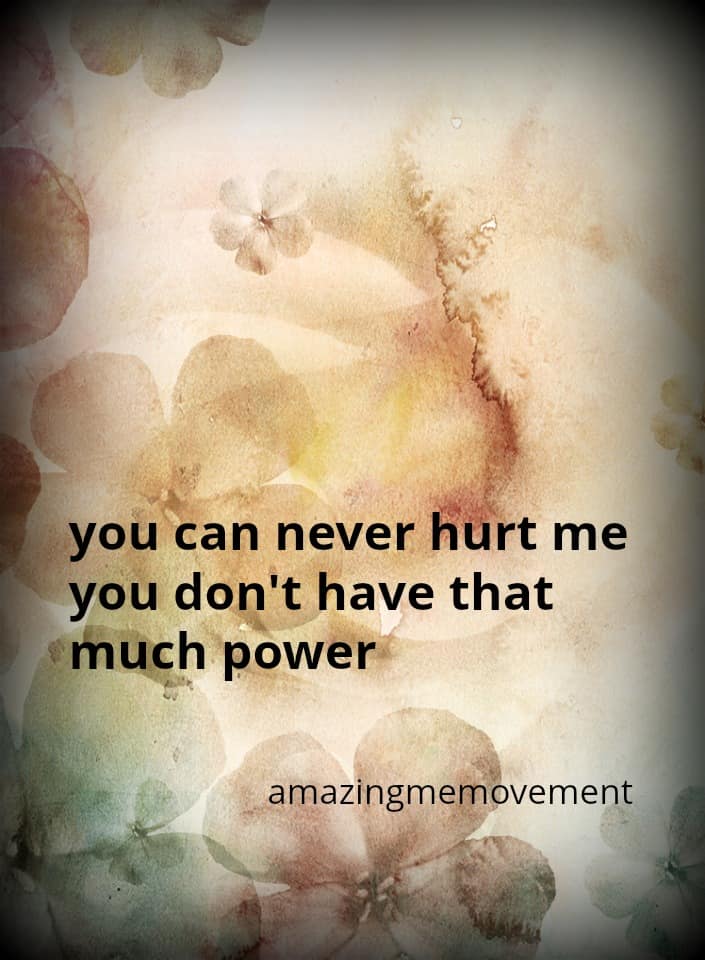 Control freak.
I seriously have enough OCD and control issues embedded right in my very own being I do not have time nor patience for you to try to control me. Forget it. It ain't gonna happen. This girl can not and will never be controlled again. I have some serious life to live and no one and nothing is going to stand in my way, especially not you.
If I have to give relationship advice on this one I'd say to please be aware that controlling people are suffocating and you will never feel free. You should always feel free in a relationship
Addictions.
Yes we all like to drink every now and then. Even some of us like to smoke some weed every now and then. Did you catch those key words, every now and then? Key words. Every now and then. If you feel the need to have to smoke weed all the time or drink each and every day or weekend, absolutely positively have to, I ain't your girl and I will not put up with that ever again. Ever.
Get out of my space.
My space. Not yours, get your own. This is mine for me to go out with my friends, be by myself, hang out with my family, go on a solo road trip, my space. Don't text me every 2 minutes. You are now in my space and threw away all respect. Don't do that. If you don't trust me enough for me to be alone, then you ain't for me. See ya.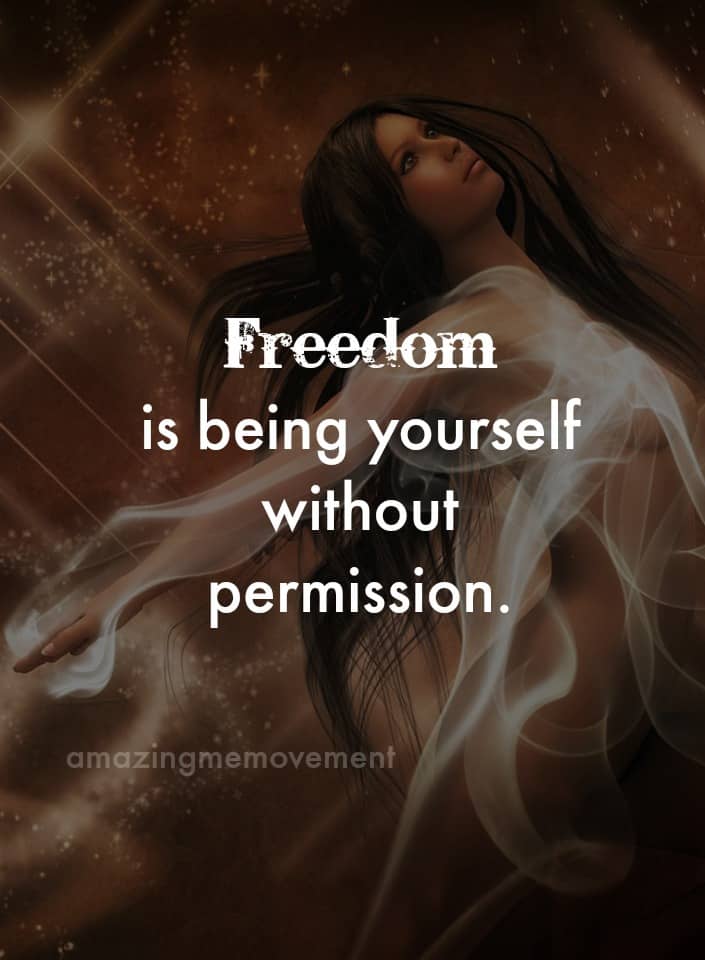 Don't discourage me.
If I have an idea or dream or goal or vision, don't tell me it's stupid or dumb or it will never work or get a real job instead because I am looking through rose coloured glasses. Don't ever say anything like that to me. If I have a dream or a vision I would like some support and encouragement, not to be put down and made to feel I am dumb or not good enough.
Remember #1 and #2? Ya, get away from me.
Disrespect.
HELL-o!! If I ask you to please not do something or please do something for me out of respect and you do the opposite, guess what. That's called disrespect and you will never get close to me again. I will toss your sorry butt to the curb instantly.
Every single person on the face of the earth deserves respect and if you can't respect me, you're done. We're done. The end.
It took a long time for me to figure out who I was, what self love was, and what I needed and didn't need in order to be happy. I know what I want and what I don't want and I will never ever ever ever, wait one more, ever, settle for less ever again.
Neither should you.
Relationship counselling and the best relationship advice I can give you…
Before I sign off I do want to say one thing, I'm not totally against relationship counselling and I think that if you believe your relationship is worth saving, then definitely look into it. Just keep in mind that both parties have to be willing to do, and have, these things first:
a desire to save the relationship
openness to change
willing to do the work required
not be afraid of stepping out of relationship comfort zones
It's no secret that relationships take a poop ton of work. It's also no secret that some relationships are just clearly unhealthy with no chance of survival. Know when it's time to walk away. Know and recognize when love and respect are no longer being served at the table.
Know your worth. Never settle.
Did you love this post? Does what I share with you move you in any way shape or form? Do you love the blogs I share with you? If anything I have ever shared with you has inspired, motivated, empowered or enlightened you please consider supporting my work by buying me a coffee!!
A simple, small and lovely way to say "Thank you Iva"!! Click the button below. Thank you love you!! xoxo
Peace and Love
Iva