30 Empowerment Quotes to Ignite Your Inner Fire
Last Updated on 3 weeks by Iva Ursano
Are you ready to light the fire of empowerment within you? Sometimes, all it takes is a few words of wisdom to spark that inner strength and motivation. In a world where stars are born and constellations weave tales, we've gathered 30 dazzling gems, each radiating its unique brilliance. From supernovas of inspiration to cosmic musings of courage, these empowerment quotes are your cosmic compass. But if you're craving even more inspiration, check out these strong and proud woman quotes.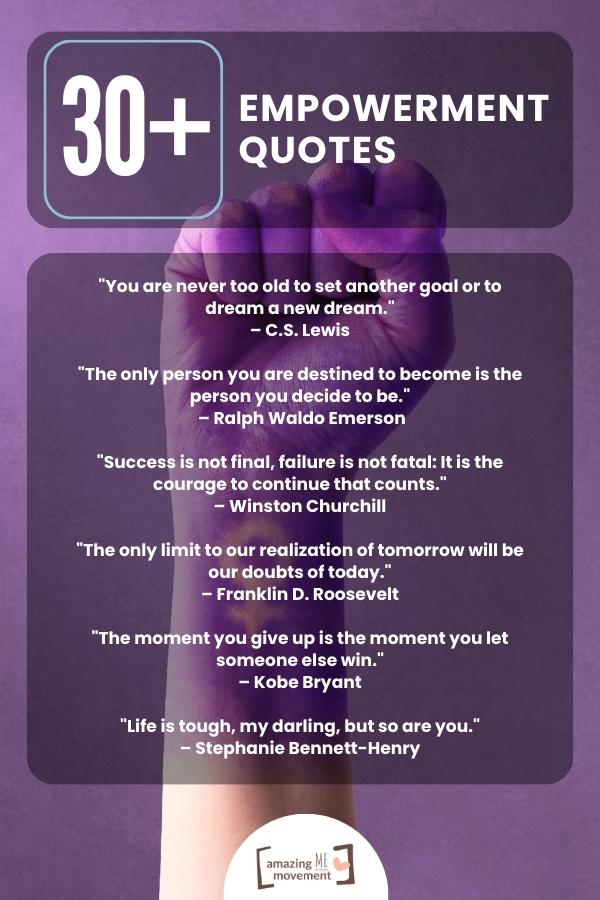 So, strap in, stargazers, as we blast off into a universe of empowerment that will leave you starry-eyed and ready to conquer galaxies of challenges. Let's ignite the rocket engines of motivation and soar to uncharted territories of self-discovery!
INSPIRING EMPOWERMENT QUOTES
"The most common way people give up their power is by thinking they don't have any."

– Alice Walker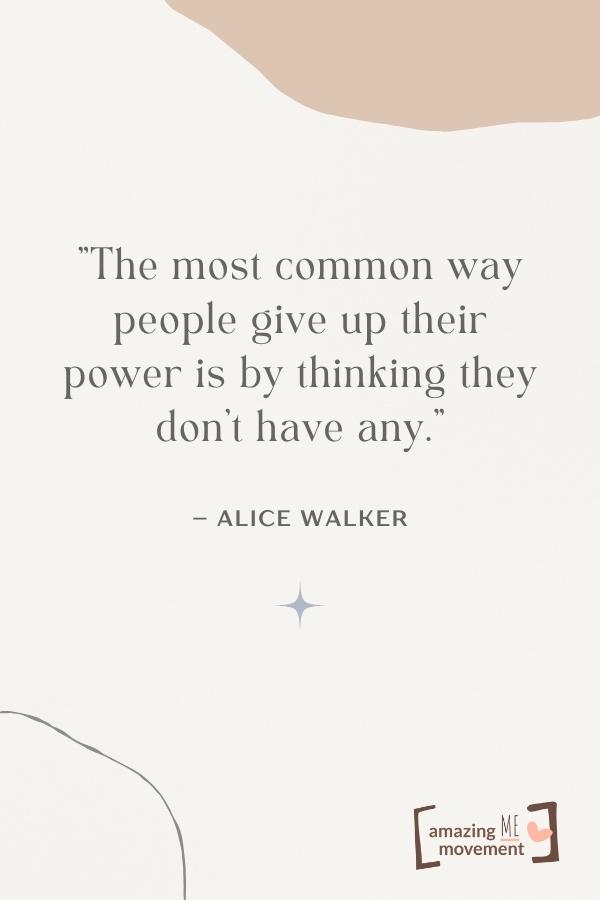 "You are your best thing."

– Toni Morrison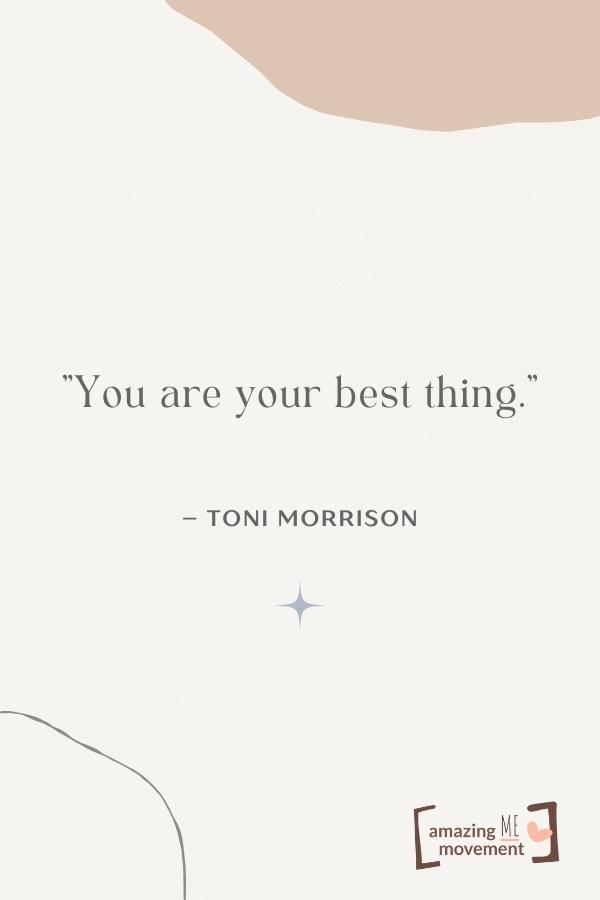 "I am not afraid of storms, for I am learning how to sail my ship."

– Louisa May Alcott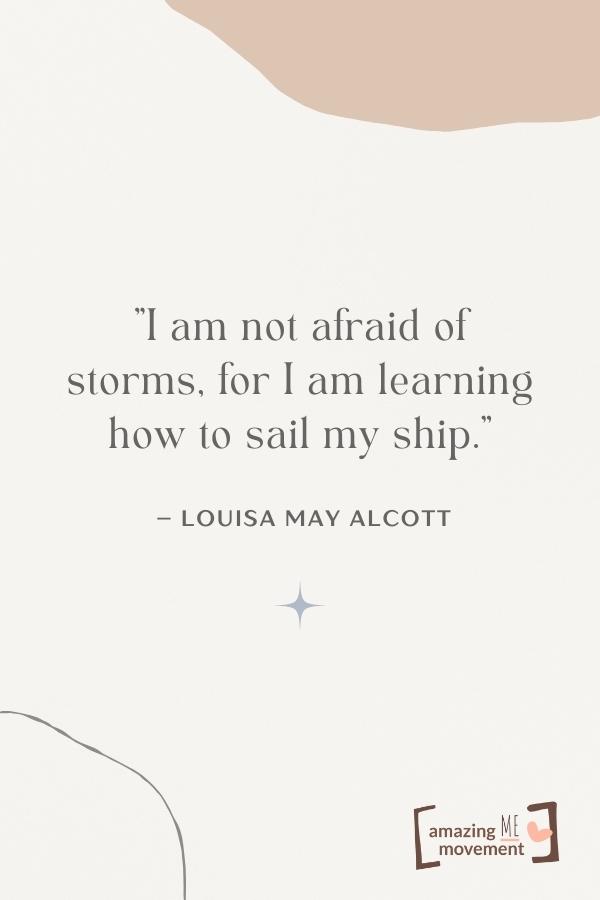 "Do not wait for leaders; do it alone, person to person."

– Mother Teresa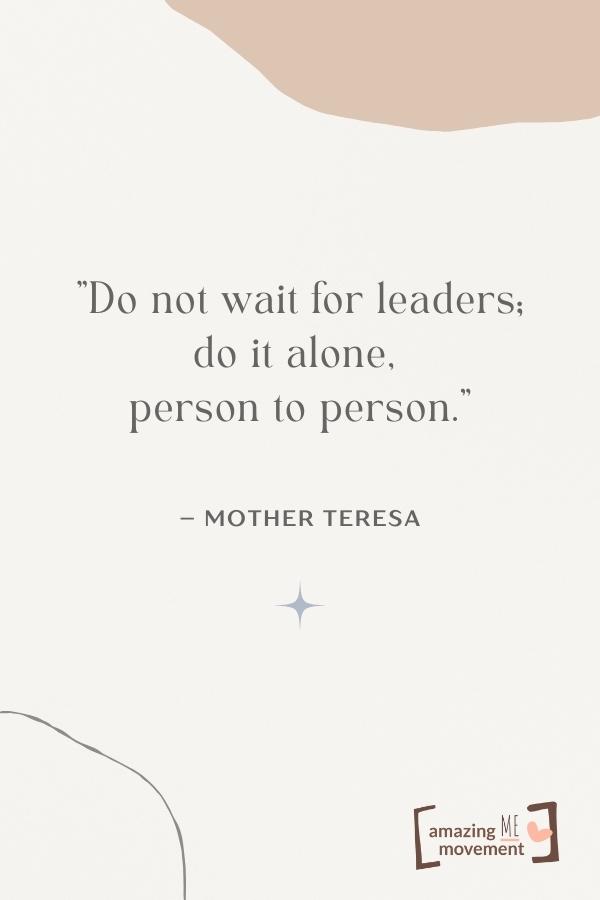 "You are the one that possesses the keys to your being. You carry the passport to your own happiness."

– Diane von Furstenberg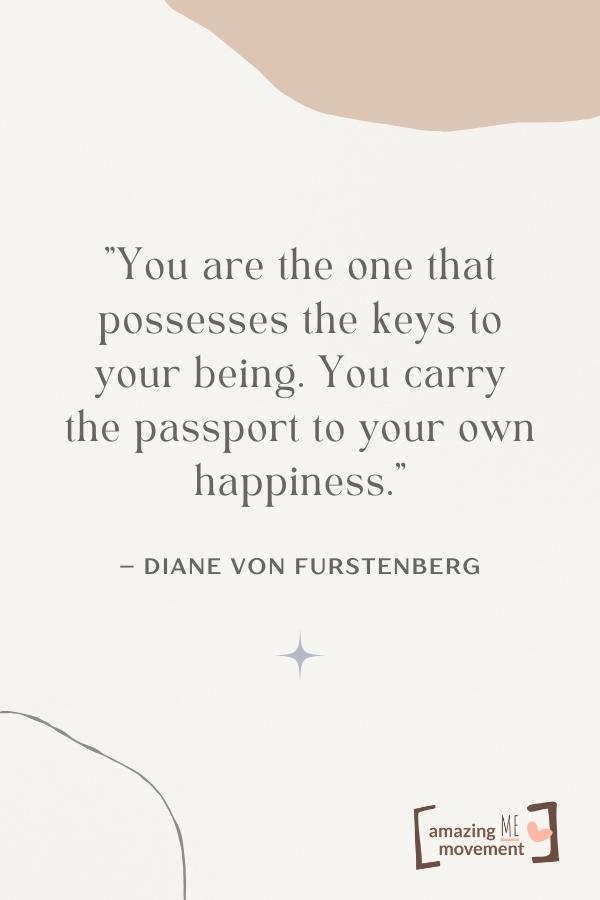 "You may not control all the events that happen to you, but you can decide not to be reduced by them."

– Maya Angelou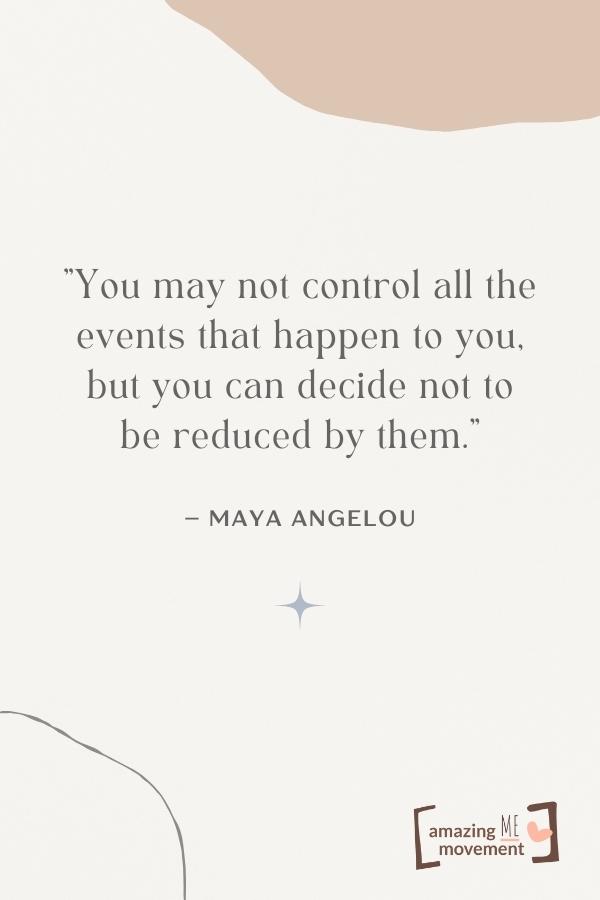 "The question isn't who's going to let me; it's who is going to stop me."

– Ayn Rand
"If you don't like the road you're walking, start paving another one."

– Dolly Parton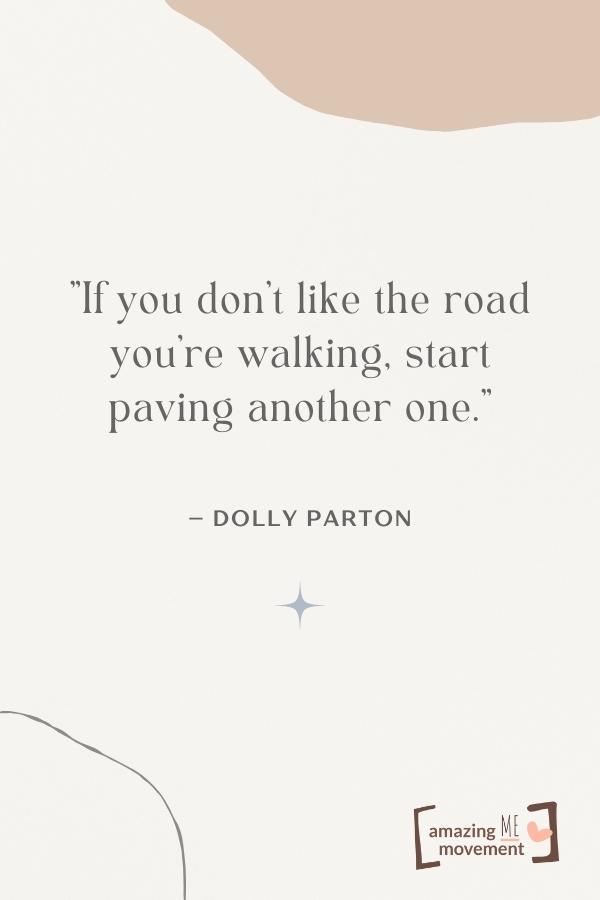 "She remembered who she was and the game changed."

– Lalah Delia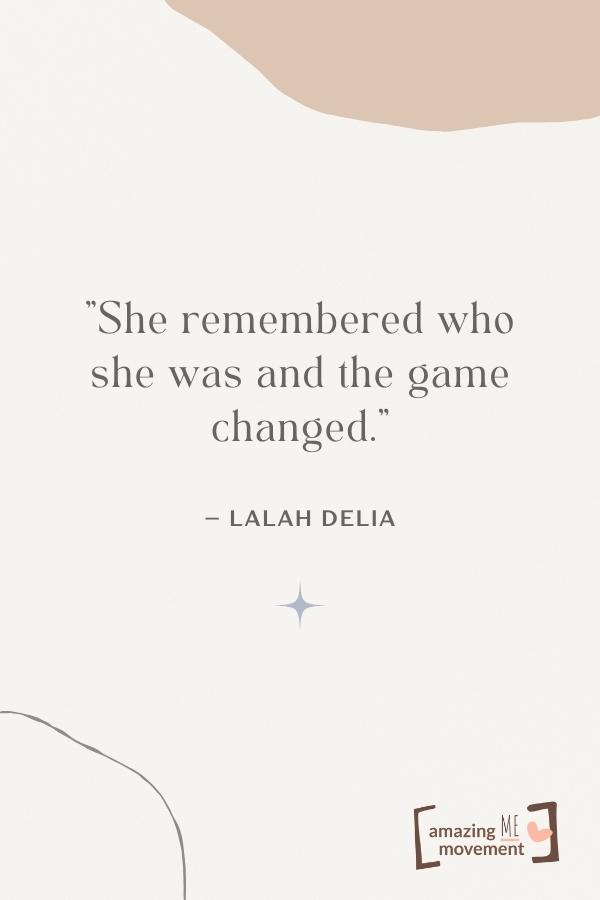 "Life is tough, my darling, but so are you."

– Stephanie Bennett-Henry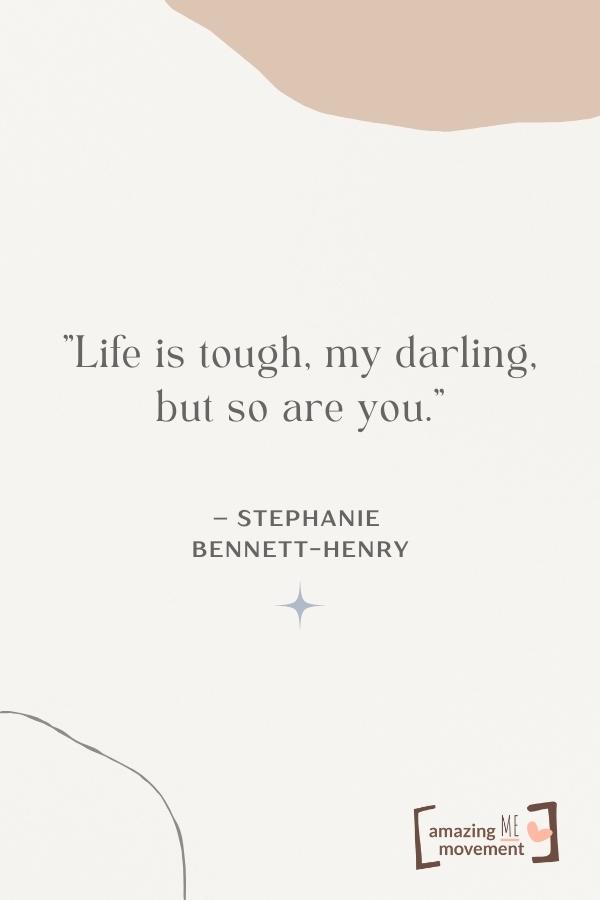 "The only way to do great work is to love what you do."

– Steve Jobs
"Empowerment is not about giving people power. It's about releasing the power they already have."

– John P. Kotter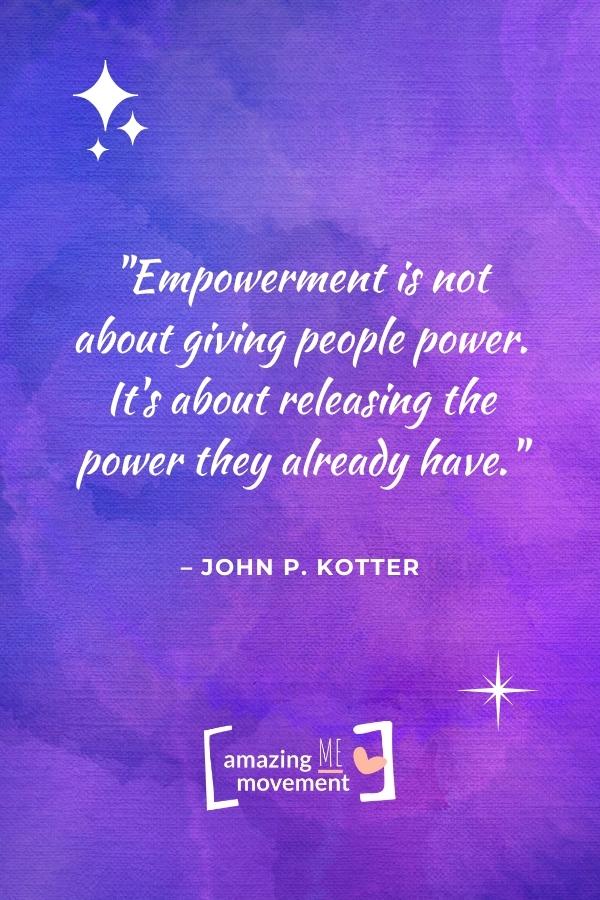 "The power you have is to be the best version of yourself you can be, so you can create a better world."

– Ashley Rickards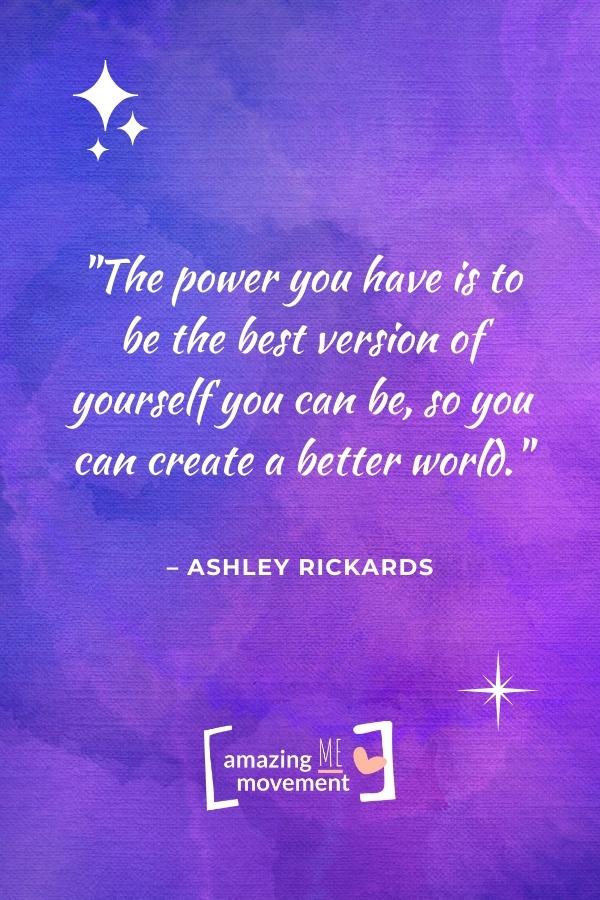 "No one can make you feel inferior without your consent."

– Eleanor Roosevelt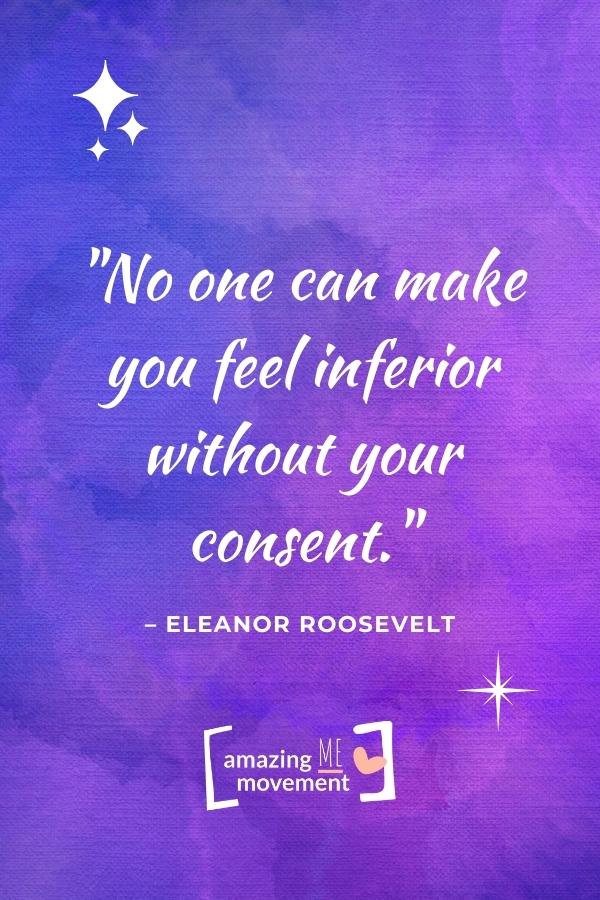 "Your time is now."

– Oprah Winfrey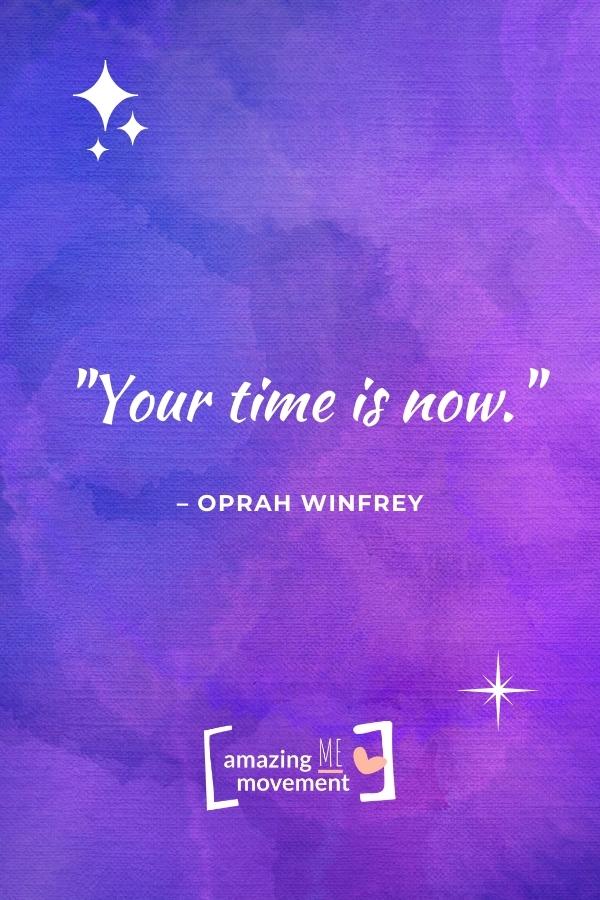 "We all have the power to choose how we feel. Choose to be happy."

– Paulo Coelho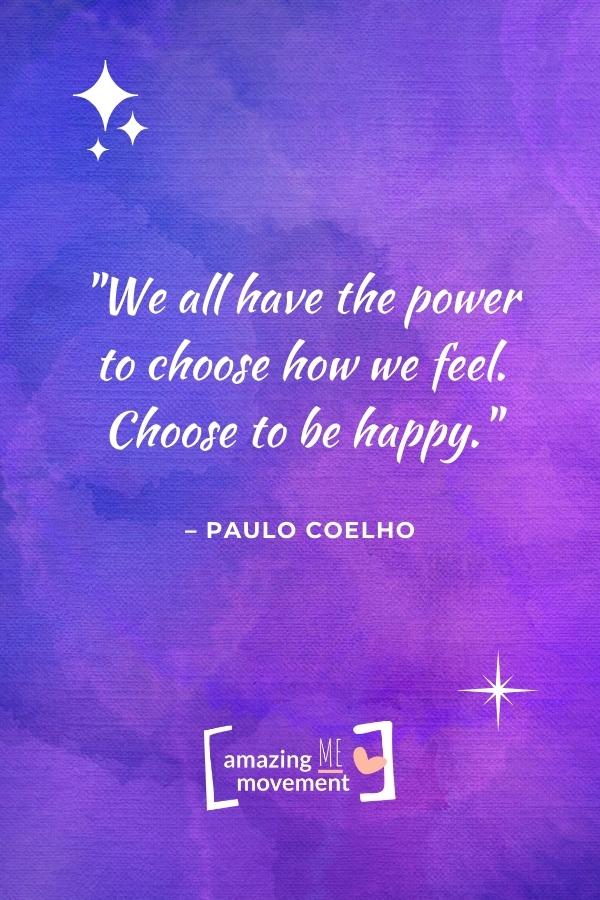 "In every crisis, there is a message. Crises are nature's way of forcing change—breaking down old structures, shaking loose negative habits so that something new and better can take their place."

– Susan L. Taylor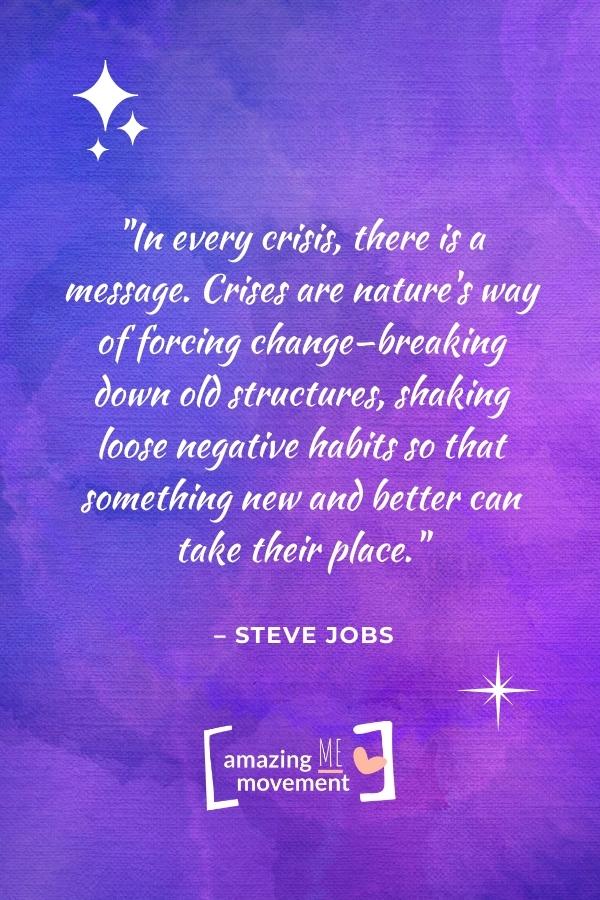 "You are the artist of your own life. Don't hand the paintbrush to anyone else."

– Unknown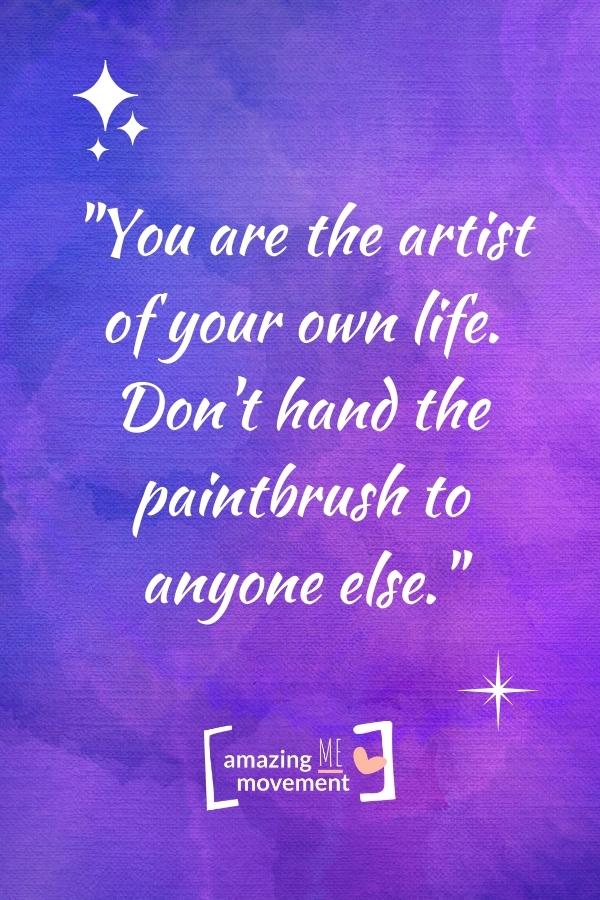 "The moment you give up is the moment you let someone else win."

– Kobe Bryant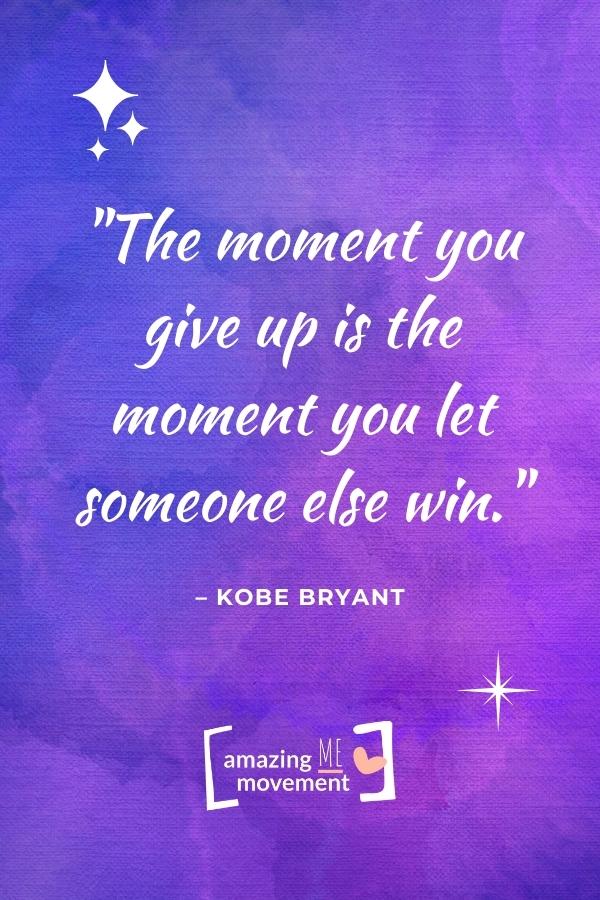 "A woman is like a tea bag – you can't tell how strong she is until you put her in hot water."

– Eleanor Roosevelt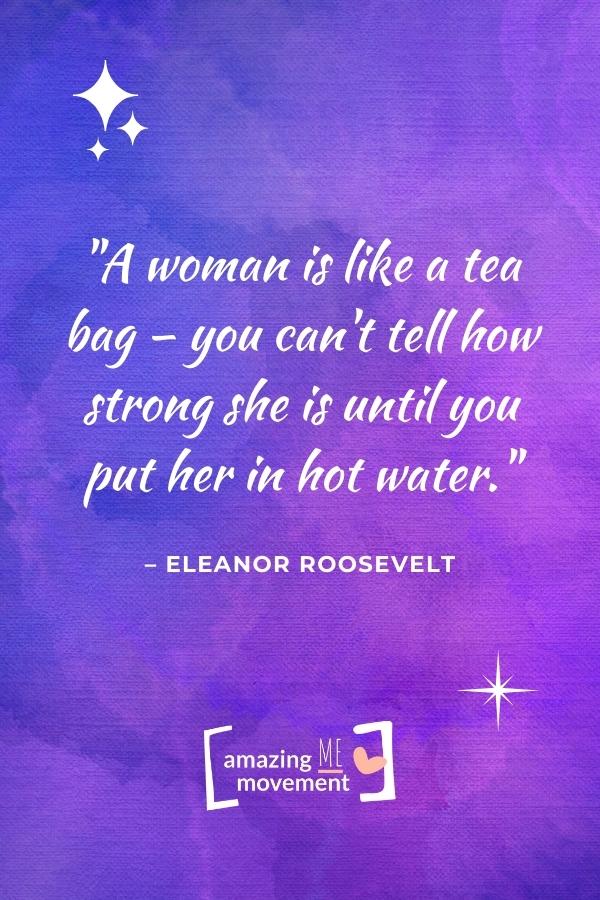 "Be yourself; everyone else is already taken."

– Oscar Wilde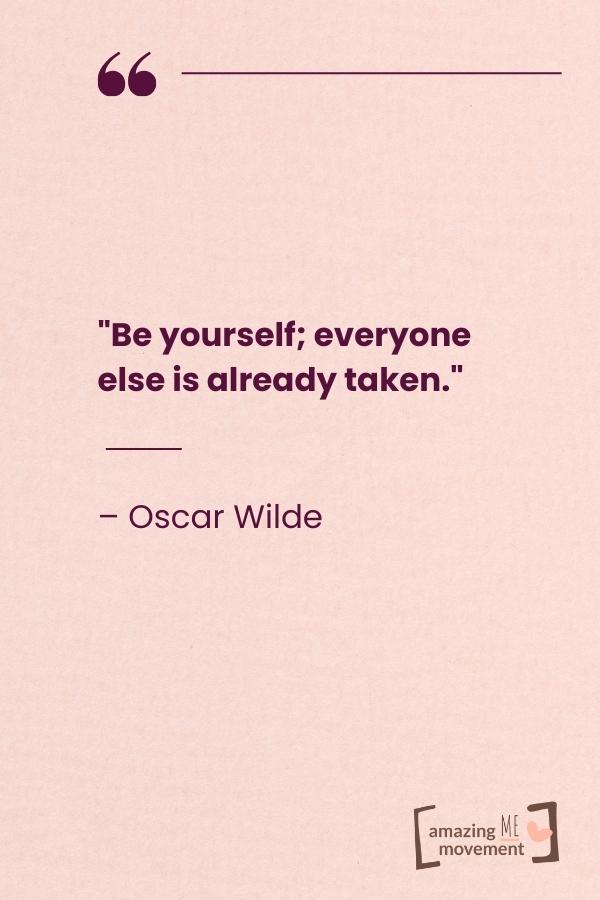 "The only limit to our realization of tomorrow will be our doubts of today."

– Franklin D. Roosevelt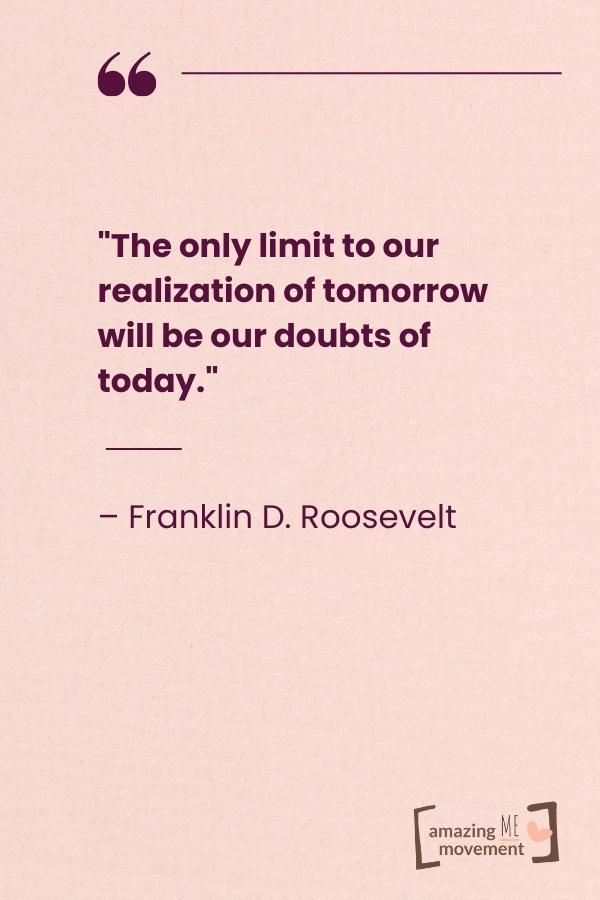 "You are enough just as you are. Each emotion you feel, everything in your life, everything you do or do not do… where you are and who you are right now is enough. It is perfect."

– Haemin Sunim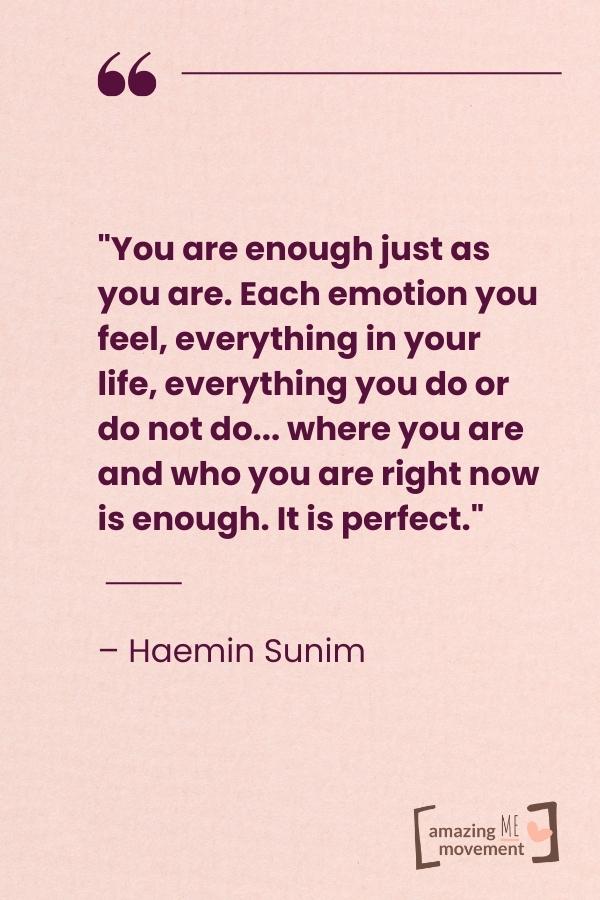 "Don't compromise yourself. You are all you've got."

– Janis Joplin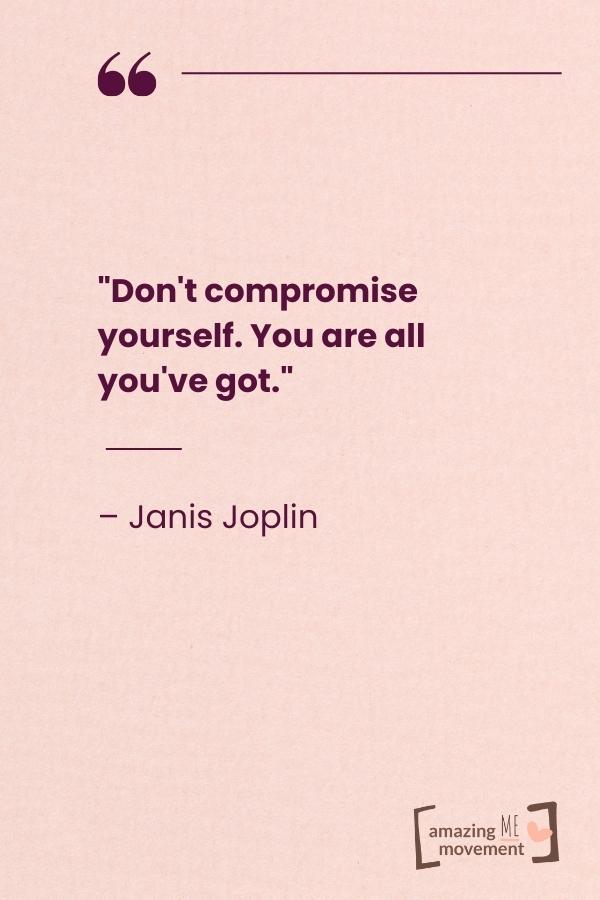 "Success is not final, failure is not fatal: It is the courage to continue that counts."

– Winston Churchill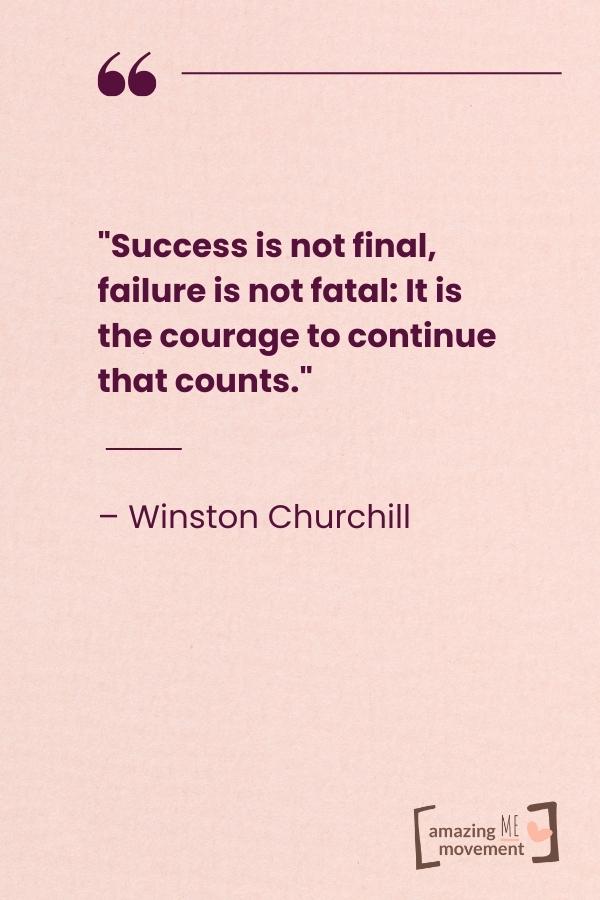 "You have within you the strength, the patience, and the passion to reach for the stars to change the world."

– Harriet Tubman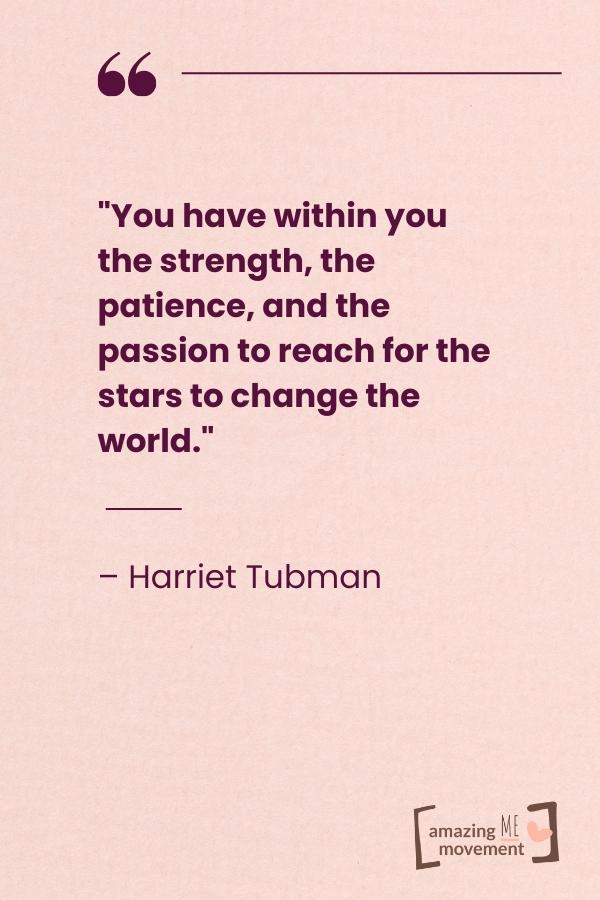 "You are the CEO of your life; hire, fire, and promote accordingly."

– Unknown
"The only person you are destined to become is the person you decide to be."

– Ralph Waldo Emerson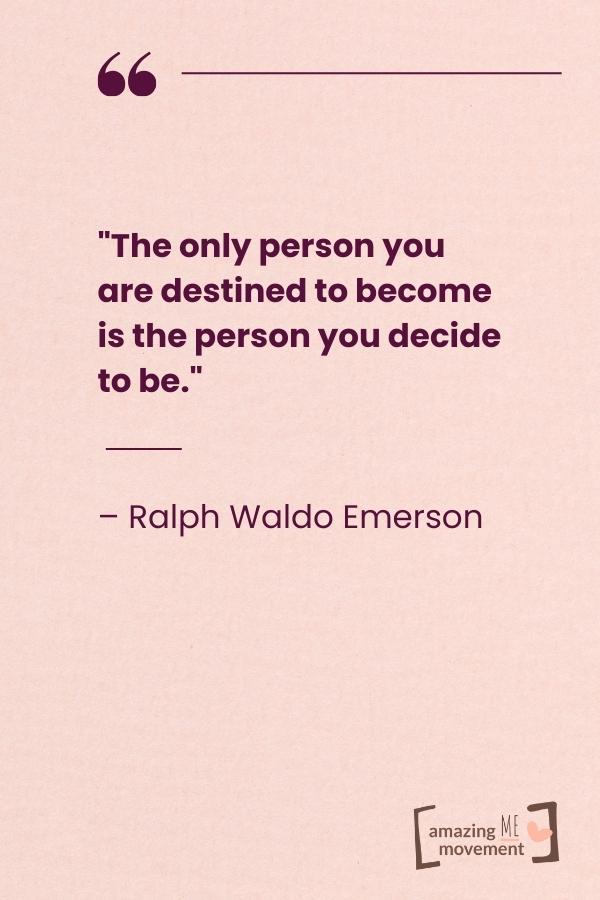 "Empowerment is about being effective, it's not about being aggressive."

– Ursula Burns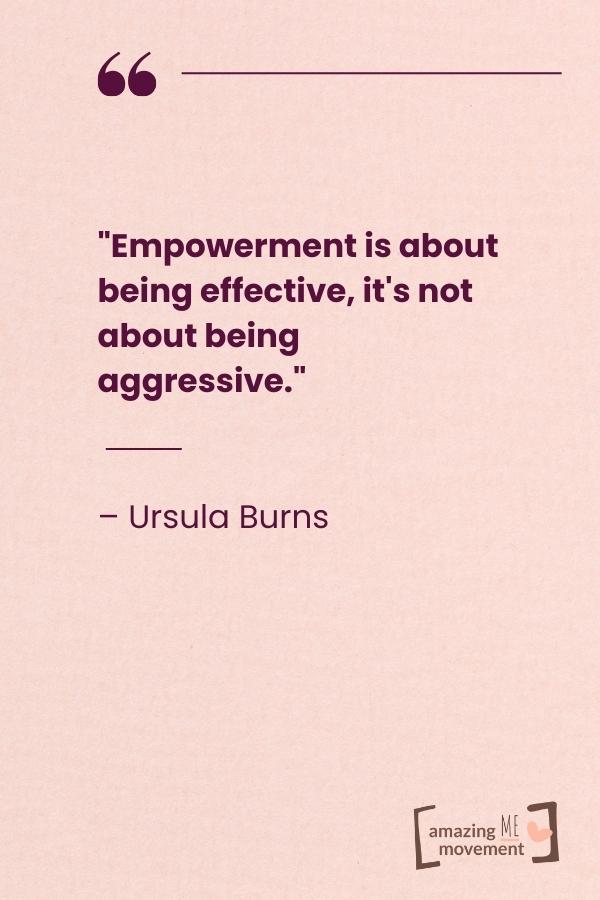 "You are never too old to set another goal or to dream a new dream."

– C.S. Lewis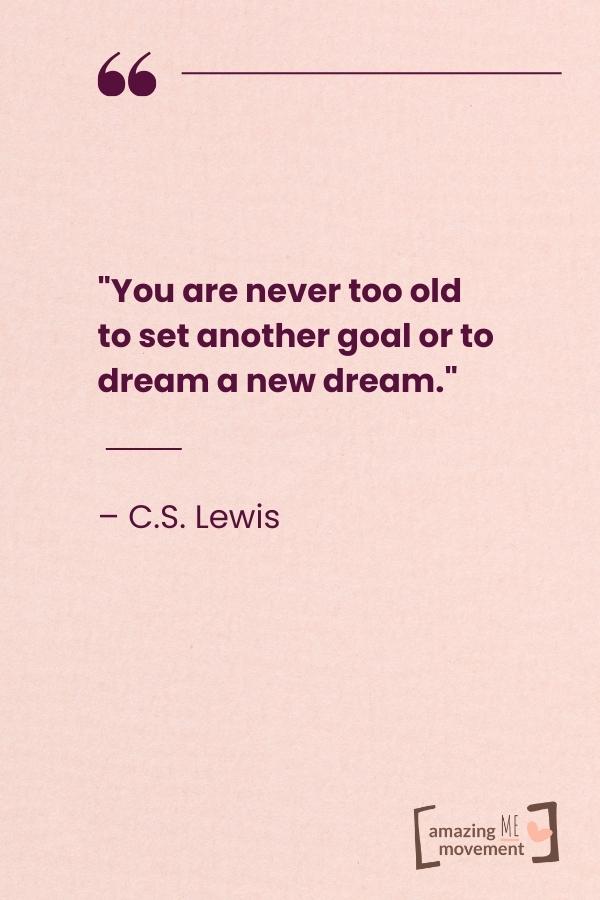 Remember, empowerment is not just a state of mind; it's a way of life. Let these quotes be your guiding light as you navigate the path toward self-discovery and personal growth.
If you liked these quotes, here are a few more articles you might like with more awesome and uplifting quotes.
Take charge of your destiny, believe in yourself, and watch the incredible transformation unfold. As you sail through the cosmic sea of life, may your journey be as extraordinary as the stars that light your way. Safe travels, intrepid explorers of empowerment, and may your universe be forever illuminated by the brilliance of your own potential. Shine on!