20 Inspirational Quotes for Women to Empower Wisdom & Self-Reliance
Last Updated on 2 months by Iva Ursano
Discover a collection of 20 inspirational quotes for women to celebrate strength, resilience, and the power of femininity. Uplift your spirit on your journey.
In particular, when it comes to the complex ways that gender interacts with race, class, and sexual orientation, the path to gender equality is still long and constantly changing. But we have hope that we're moving in the right direction because of the powerful female voices of today.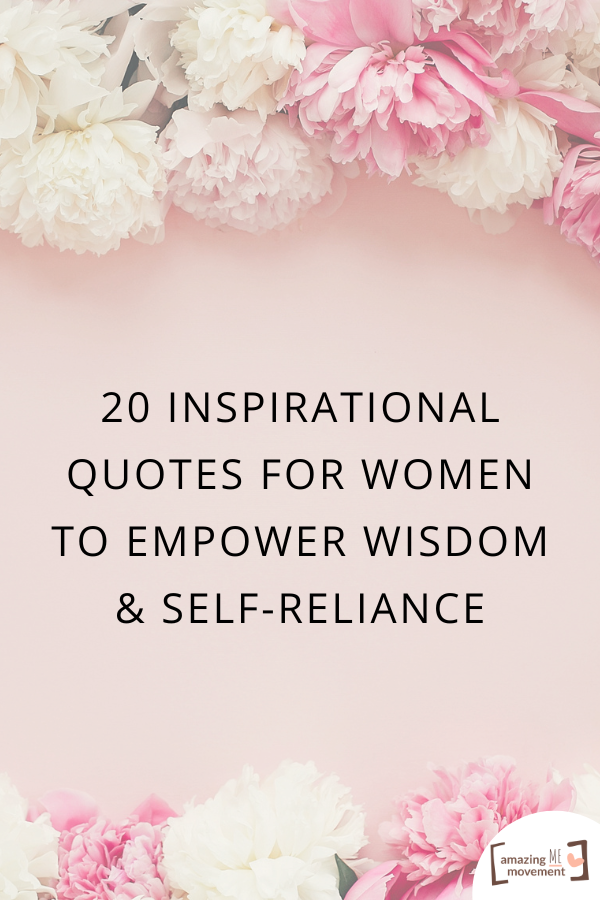 Knowing how to use empowerment quotes and classy and sassy quotes for direction and support could help you find motivation at work, overcome obstacles, or learn lessons to help you develop personally.
In this blog, we provide inspirational quotes for women to inspire and motivate you professionally and personally.
Inspirational Quotes for Women
"A woman is the full circle. Within her is the power to create, nurture, and transform."

– Diane Mariechild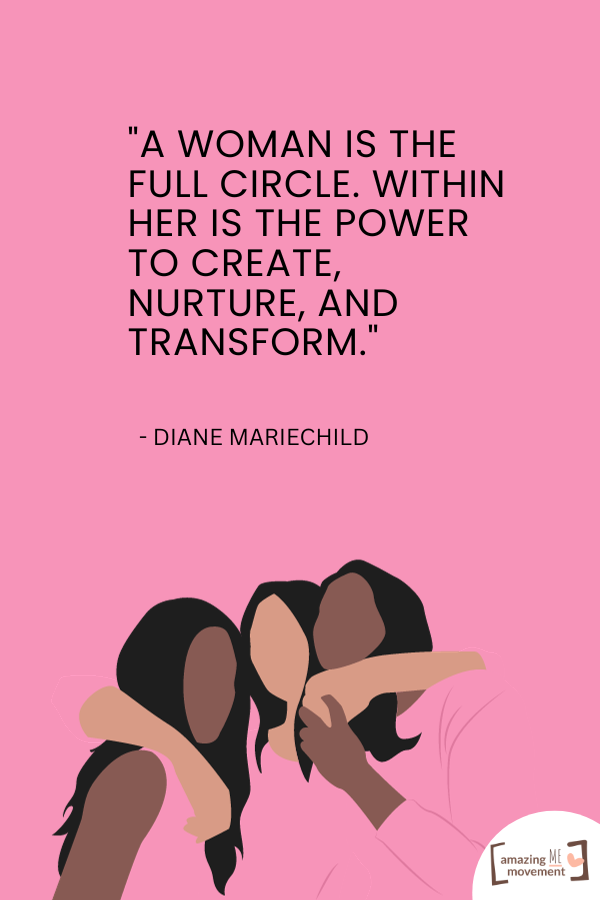 This quote celebrates the multifaceted nature of women. It acknowledges their ability to create, nurture life, and bring positive change to the world.
"Women are the real architects of society." –

Harriet Beecer Stowe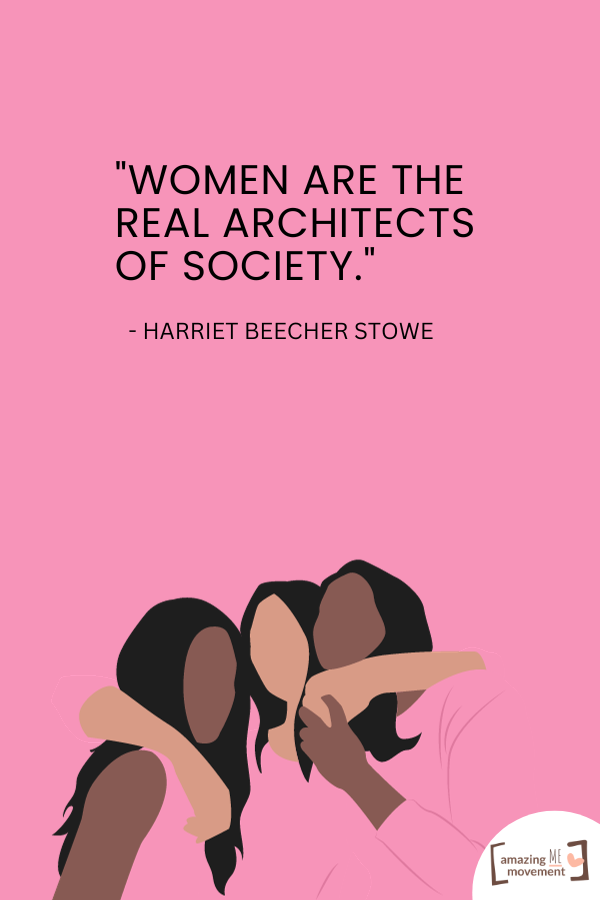 Stowe emphasizes the significant role women play in shaping and building societies. Their influence is pivotal in moulding the future of communities.
"The most alluring thing a woman can have is confidence."

– Beyoncé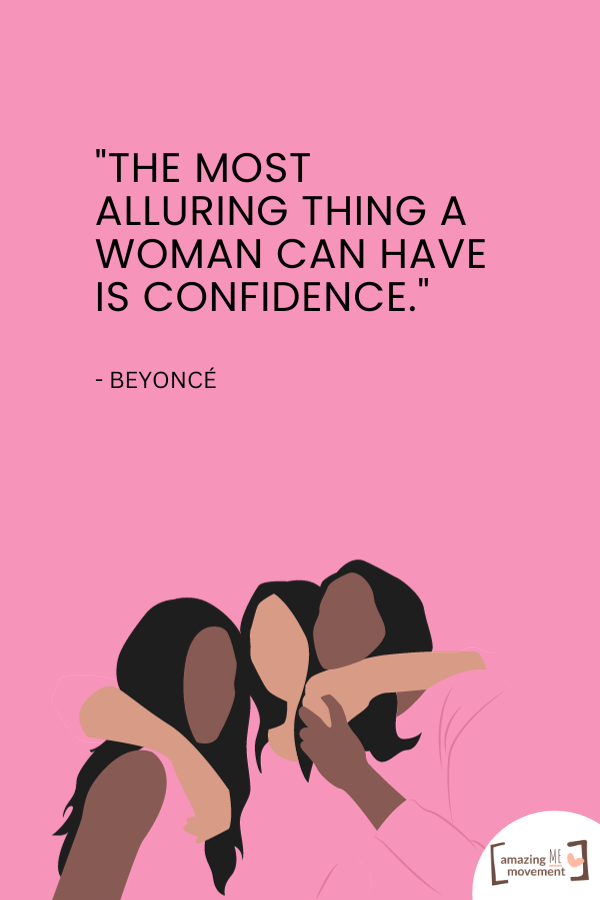 Confidence is magnetic and empowering. Beyoncé highlights the importance of self-assurance, which allows women to embrace their true selves and face the world with grace.
"A girl should be two things: classy and fabulous."

– Coco Chanel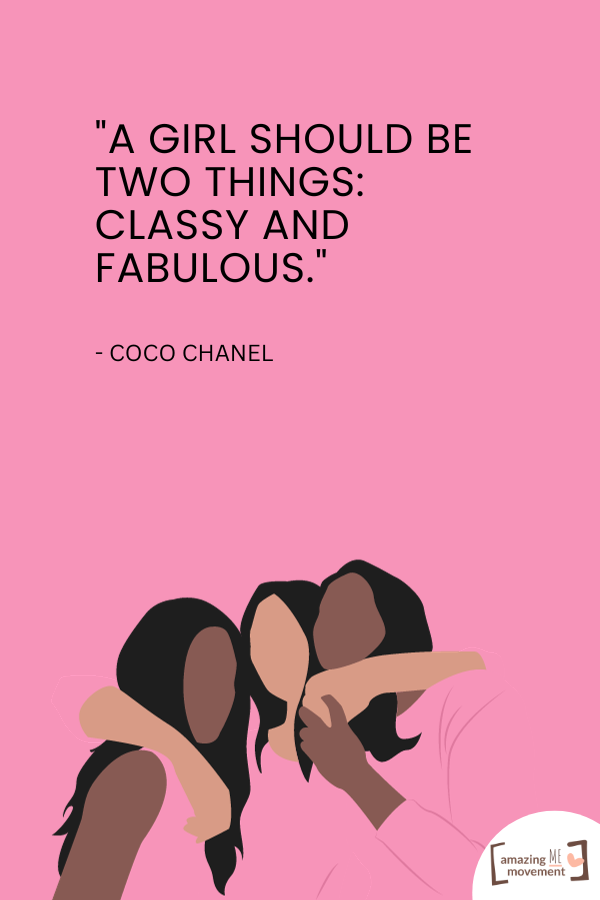 Chanel's quote emphasizes the importance of self-presentation and dignity. It encourages women to carry themselves with grace and style, showcasing their inner strength and beauty.
"I alone cannot change the world, but I can cast a stone across the waters to create many ripples."

– Mother Teresa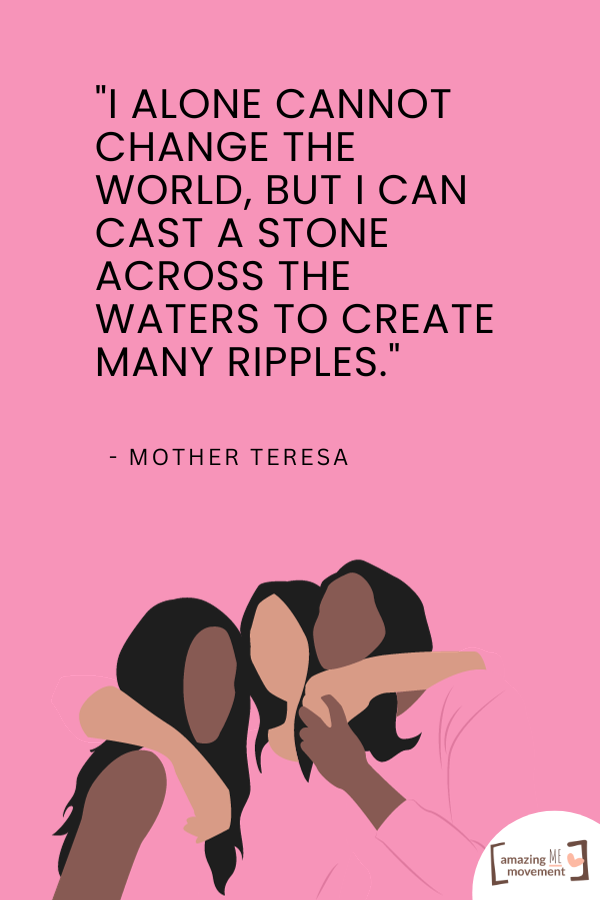 Mother Teresa's words inspire women to recognize their impact. Small actions, when multiplied, can create significant positive change in the world.
There is no limit to what we, as women, can accomplish."

– Michelle Obama
Michelle Obama's quote motivates women to aim high and pursue their ambitions without constraints. It reflects the limitless potential within every woman.
"Well-behaved women rarely make history."

– Laurel Thatcher Ulrich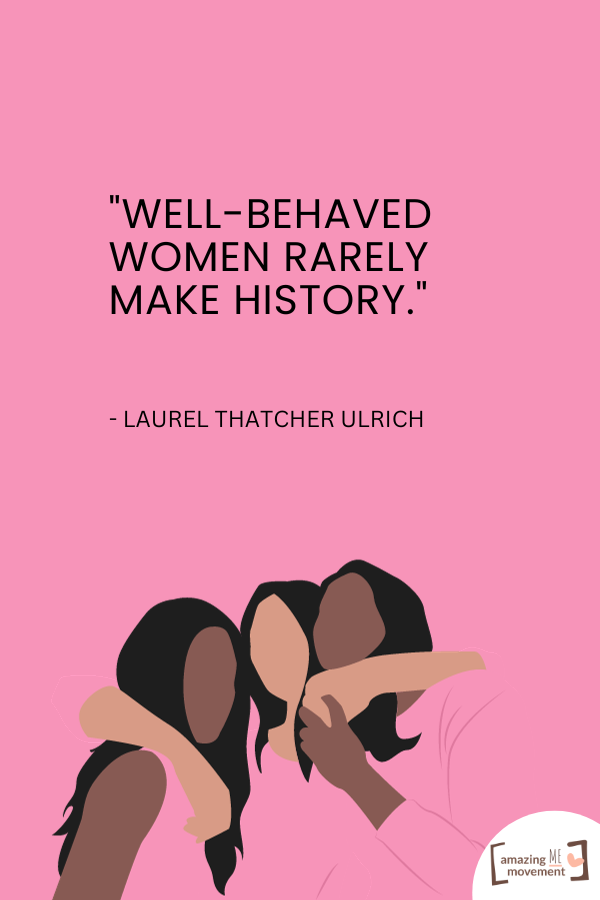 Ulrich's quote celebrates women who challenge societal norms and expectations. It recognizes that those who dare to break the mould are often the ones who leave a lasting legacy.
"A woman with a voice is, by definition, a strong woman."

– Melinda Gates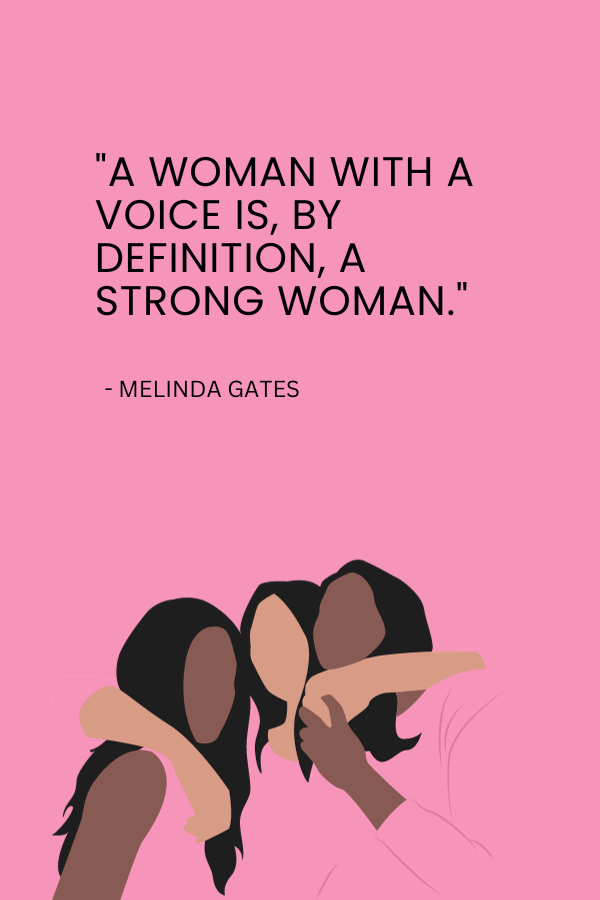 This quote emphasizes the strength found in a woman's ability to voice her thoughts, opinions, and beliefs. It symbolizes empowerment through self-expression.
"The beauty of a woman must be seen from in her eyes because that is the doorway to her heart, the place where love resides."

– Audrey Hepburn
Hepburn's quote emphasizes the importance of inner beauty and kindness. It suggests that a woman's true beauty is reflected in her eyes, showcasing her compassionate and loving nature.
"The best protection any woman can have is courage."

– Elizabeth Cady Stanton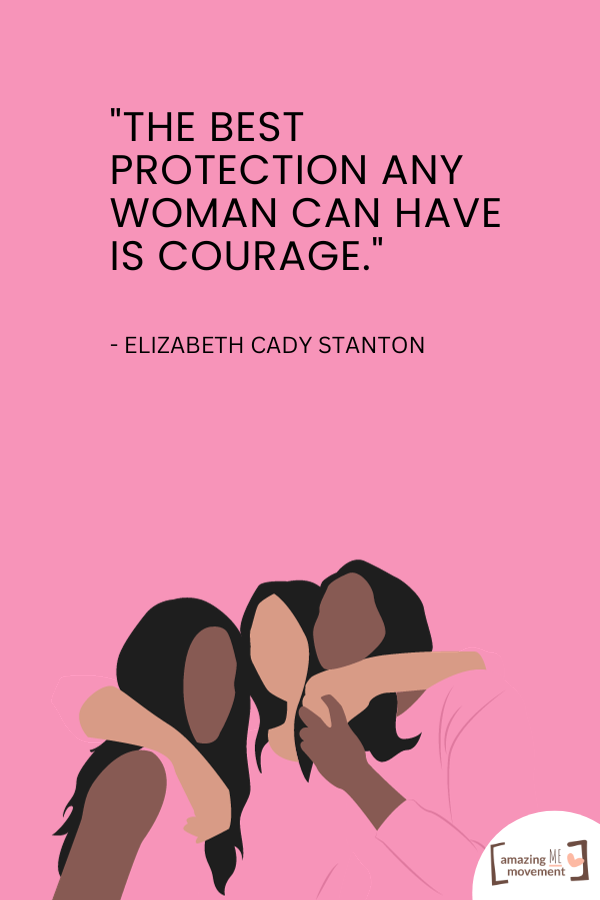 Stanton highlights the significance of courage as a shield for women. It implies that bravery allows women to face challenges, stand up for their rights, and protect themselves from adversities.
"The question isn't who's going to let me, it's who's going to stop me."

– Ayn Rand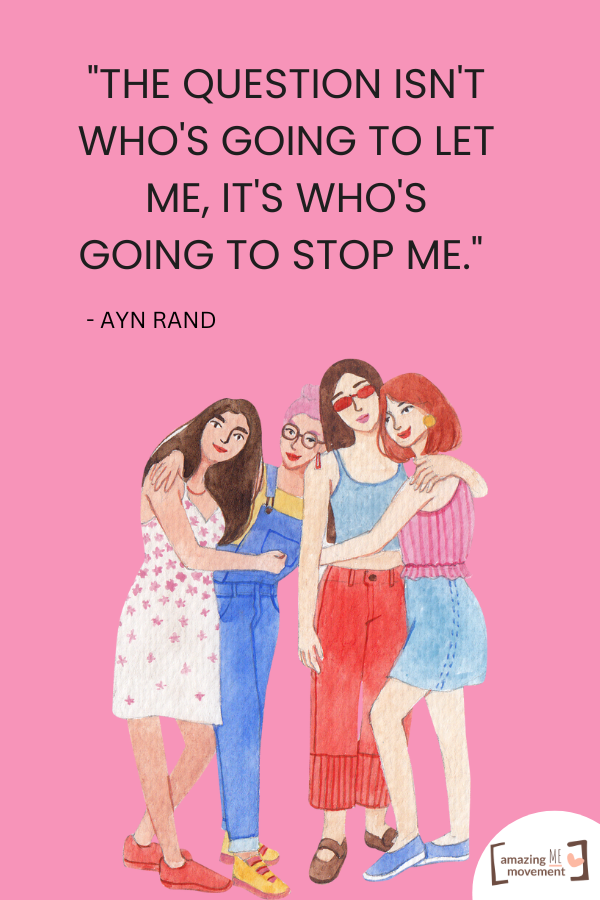 Ayn Rand's quote reflects the idea that women should be self-determined and unafraid to pursue their goals, irrespective of societal obstacles.
"You educate a man; you educate a man. You educate a woman; you educate a generation."

– Brigham Young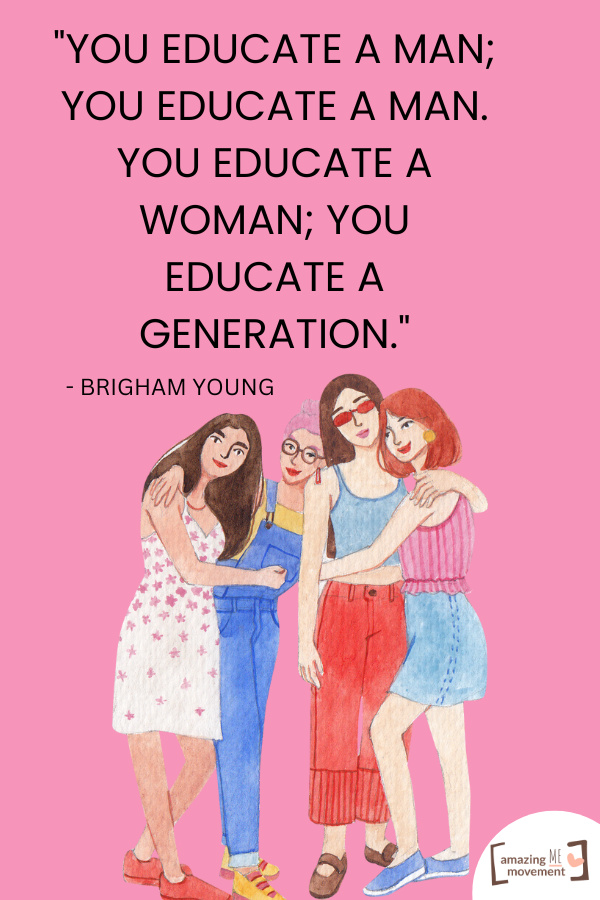 Brigham Young's quote underscores the ripple effect of educating women. When women are educated, they often pass on knowledge and values to their families and communities, contributing to the betterment of society.
"The empowered woman is powerful beyond measure and beautiful beyond description."

– Steve Maraboli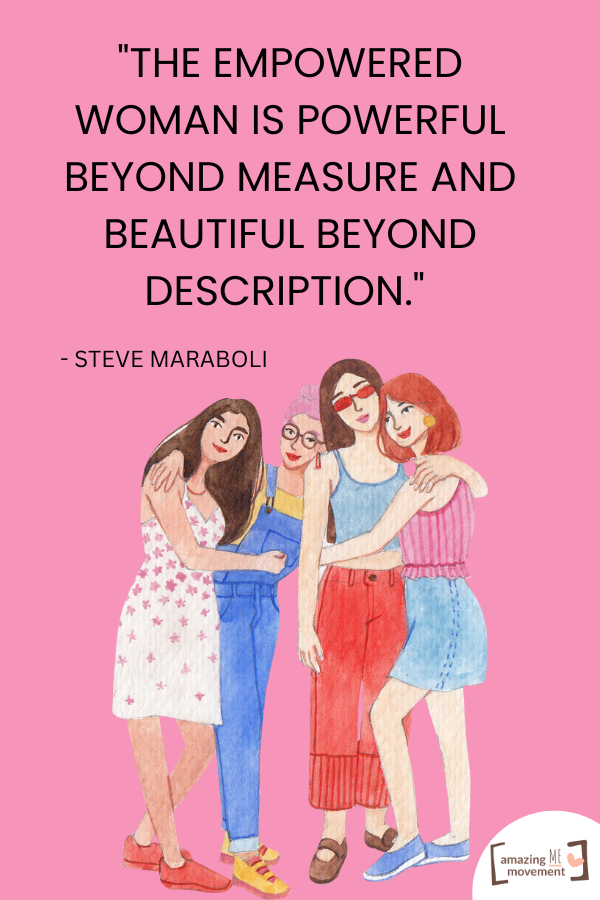 This quote by Steve Maraboli celebrates the strength and beauty that come from women embracing their power and self-worth.
"I don't know who invented high heels, but all women owe him a lot."

– Marilyn Monroe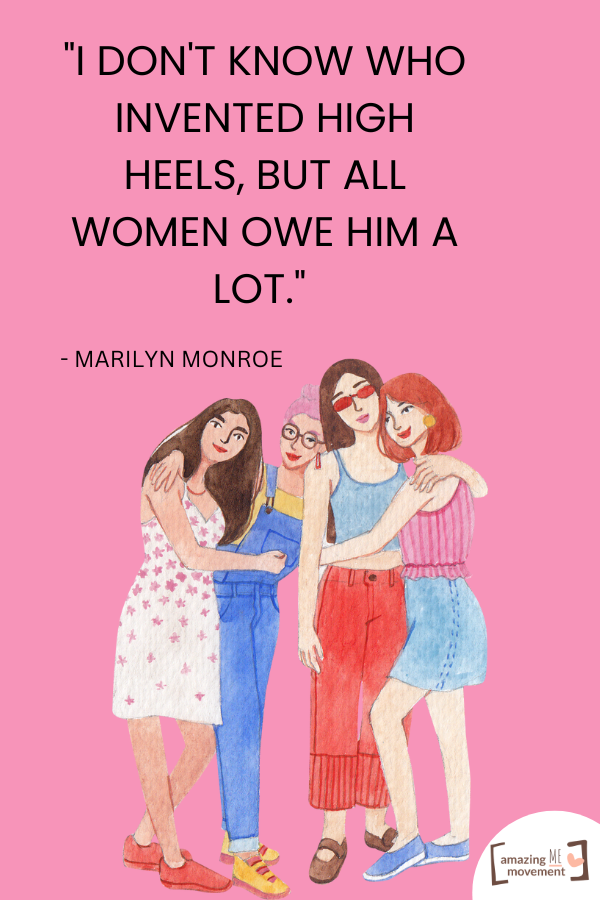 Marilyn Monroe's quote playfully acknowledges the allure and confidence that some women feel when wearing high heels, highlighting the impact of fashion and self-expression.
"The best way to succeed is to discover what you love and find a way to offer it to others." –

Oprah Winfrey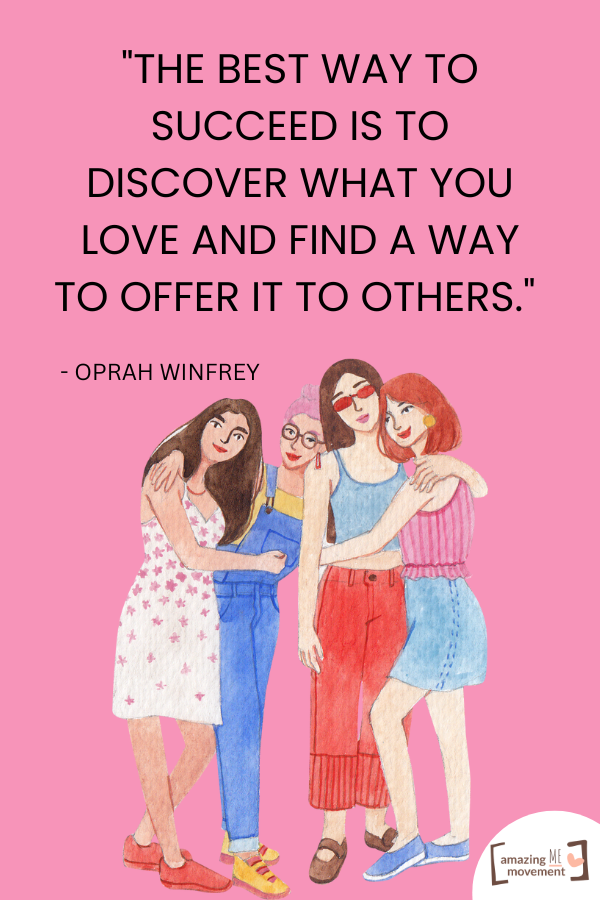 Oprah Winfrey's quote encourages women to pursue their passions. When women find what they love and share it with others, they not only find personal fulfilment but also inspire and uplift those around them.
You are more powerful than you know; you are beautiful just as you are."

– Melissa Etheridge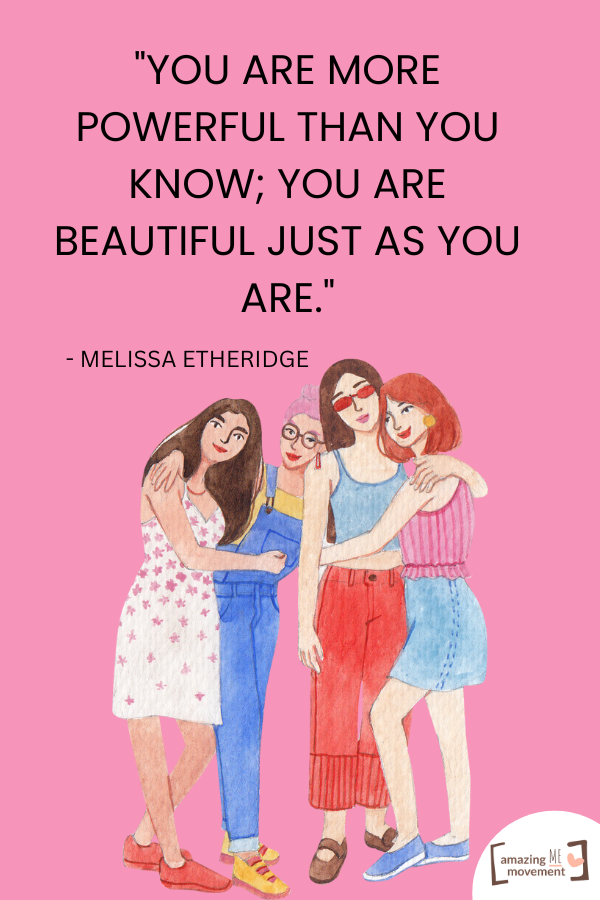 Melissa Etheridge's quote reminds women of their inherent strength and beauty. It encourages self-acceptance, self-love, and embracing one's power and worth.
"The most common way people give up their power is by thinking they don't have any."

– Alice Walker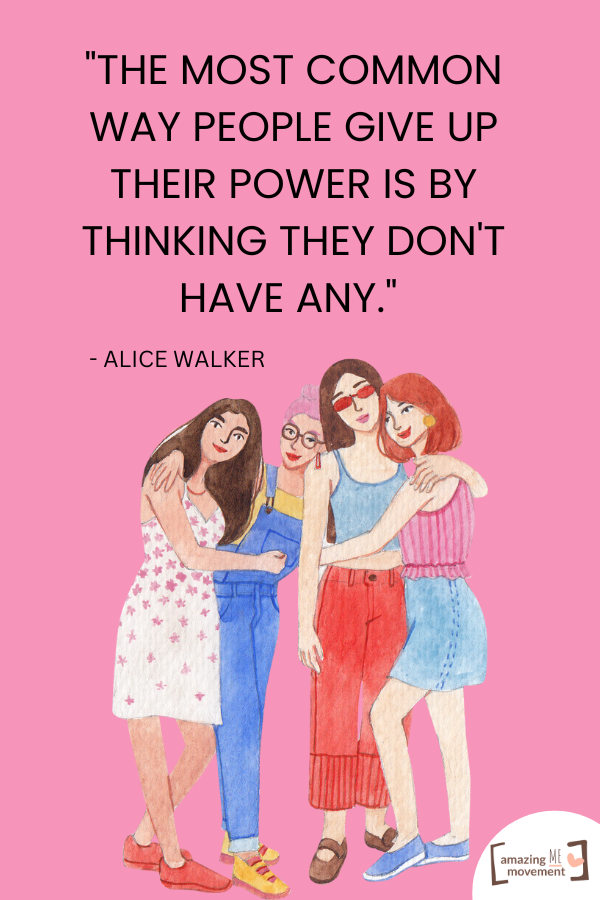 Alice Walker's quote highlights the significance of recognizing one's power. Women should know their capabilities and potential, empowering them to achieve their goals and make a difference.
"Women are the real architects of society."

– Cher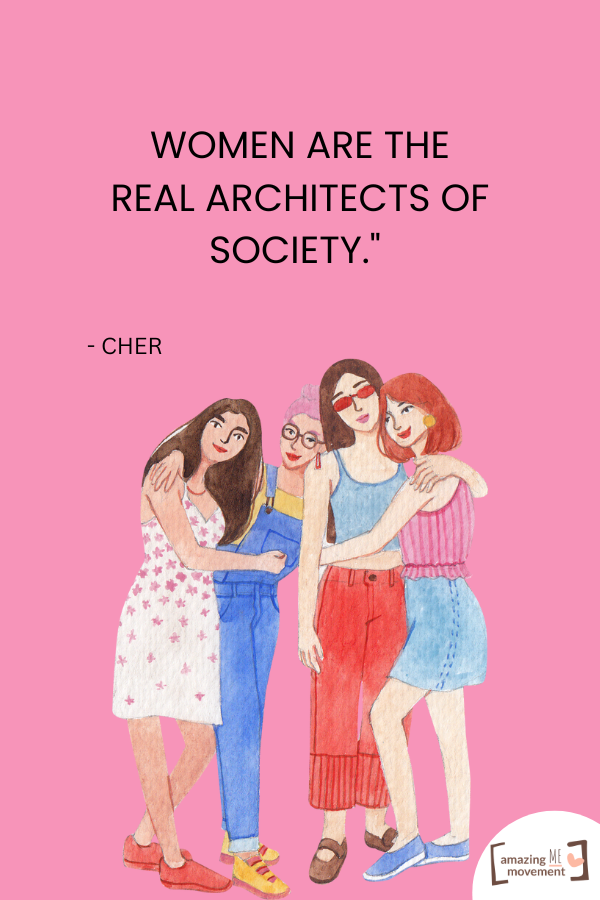 Cher's quote underscores the essential role women play in building and shaping societies. Their influence and contributions are fundamental to the progress and well-being of communities.
"Women, like men, should try to do the impossible. And when they fail, their failure should be a challenge to others."

– Amelia Earhart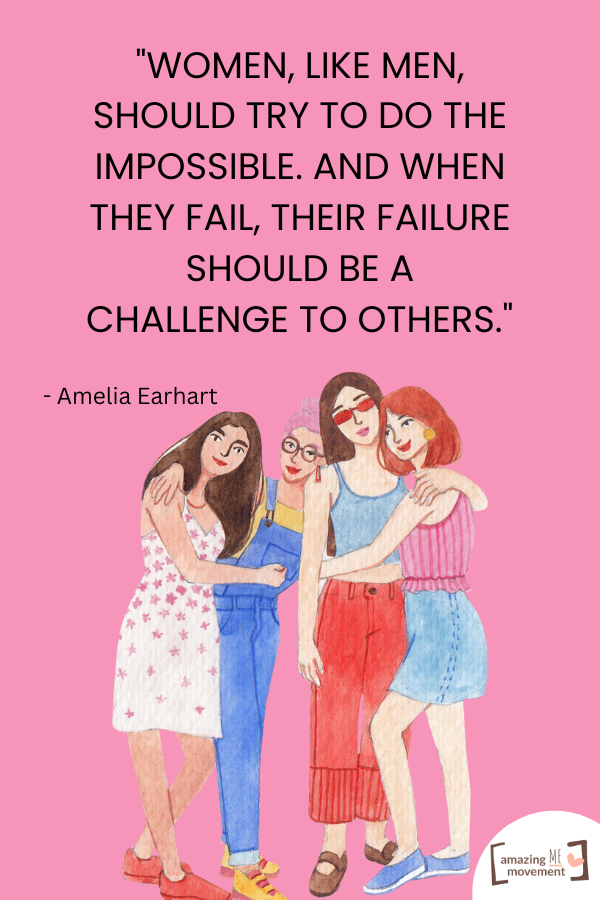 Amelia Earhart, a pioneering aviator, encourages women to push boundaries and pursue ambitious goals. Even in failure, their efforts can inspire others to strive for greatness.
"Feminism isn't about making women strong. Women are already strong. It's about changing the way the world perceives that strength."

– G.D. Anderson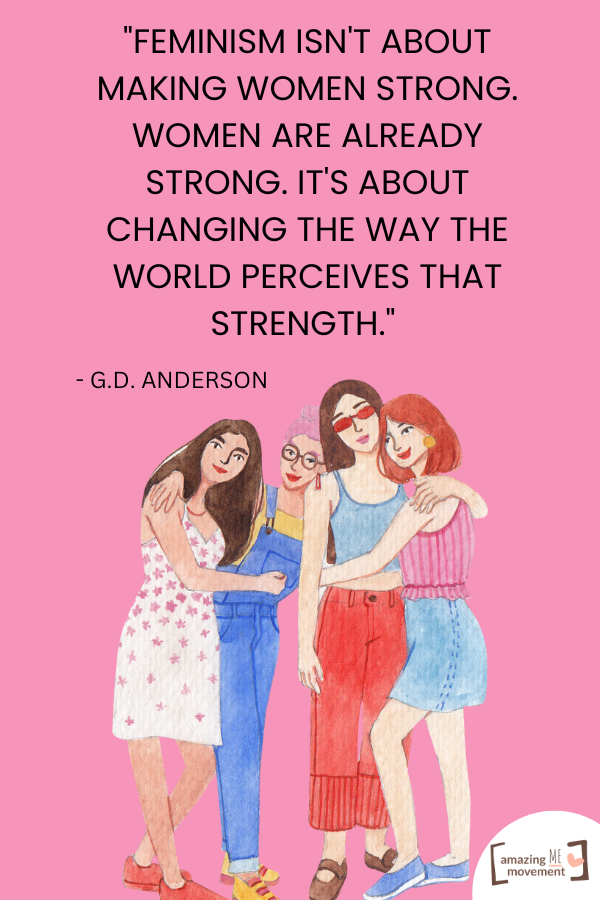 This quote redefines feminism as a movement that aims to challenge societal perceptions and stereotypes about women's strength and capabilities.
Did you like this post? Check out our other motivational and self-improvement quotes that will help you stronger to fight your challenges.
25 Inspirational Letting Go Quotes for Your Healing Journey
How to Stop Fear From Robbing You of the Life You Deserve
3 Thoughts That Will Change Your Attitude When You're Having a Sh*tty Day.